Today's watch is one example of a series of enamel-dialed avian-themed Master Grand Tourbillon models that have been made by Jaeger-LeCoultre. Two of them feature cranes; this one, featuring a red-crowned crane, is one of them.
What these bird watches have in common is that they are all a Master Grand Tourbillon in a 43mm case, and utilise the automatic Calibre 978 with its forty-eight hour power reserve and a 22Ct gold oscillating mass visible through an open case back. The tourbillon carriage is made from a titanium alloy and weighs 0.28g. This particular piece is in white gold and features engraving on the side.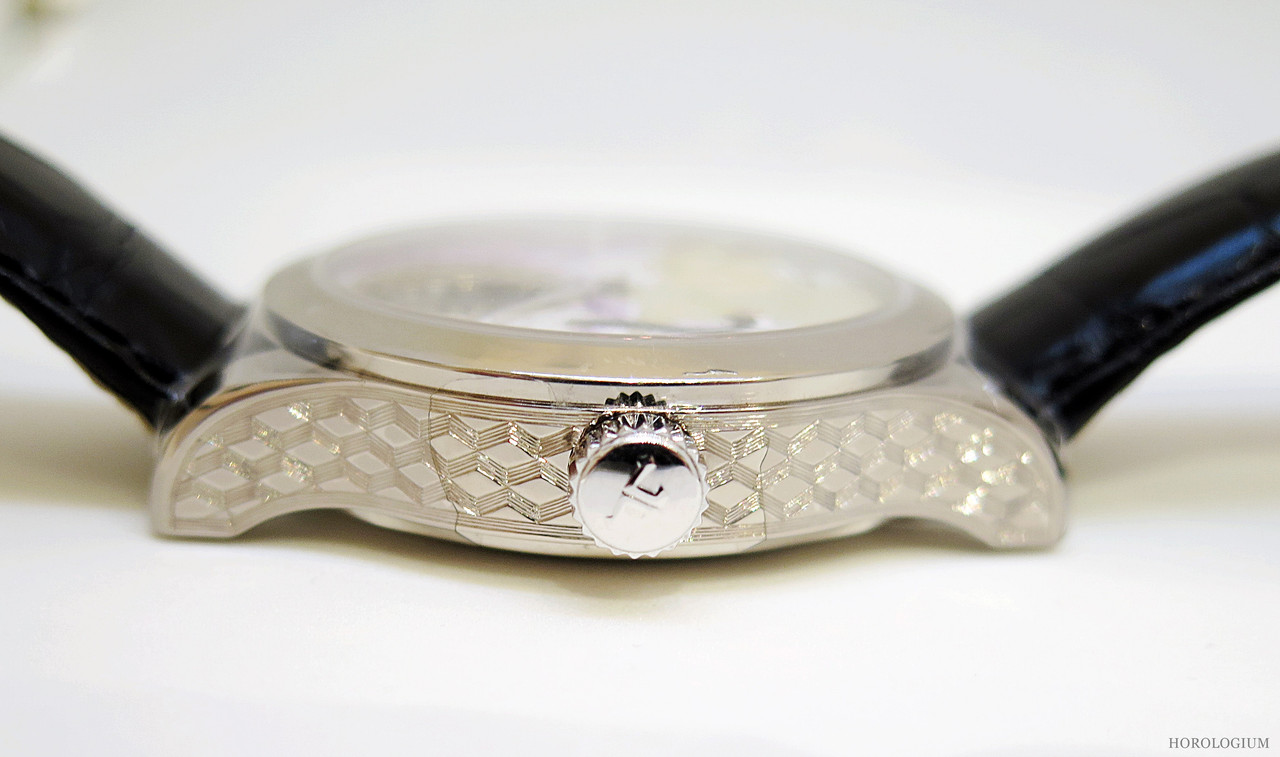 The focus of this piece is a single red-crowned crane surrounded by lotus. Why a crane? Because of its symbolism as well as its beauty and elegance. A symbol of longevity and a creature of note in the myths and legends in a number of cultures but most prominently Chinese and Japanese, its representation of longevity even extends to immortality, especially in Chinese paintings and ceremonial objects, where it is often coupled with depictions of deities and scholars.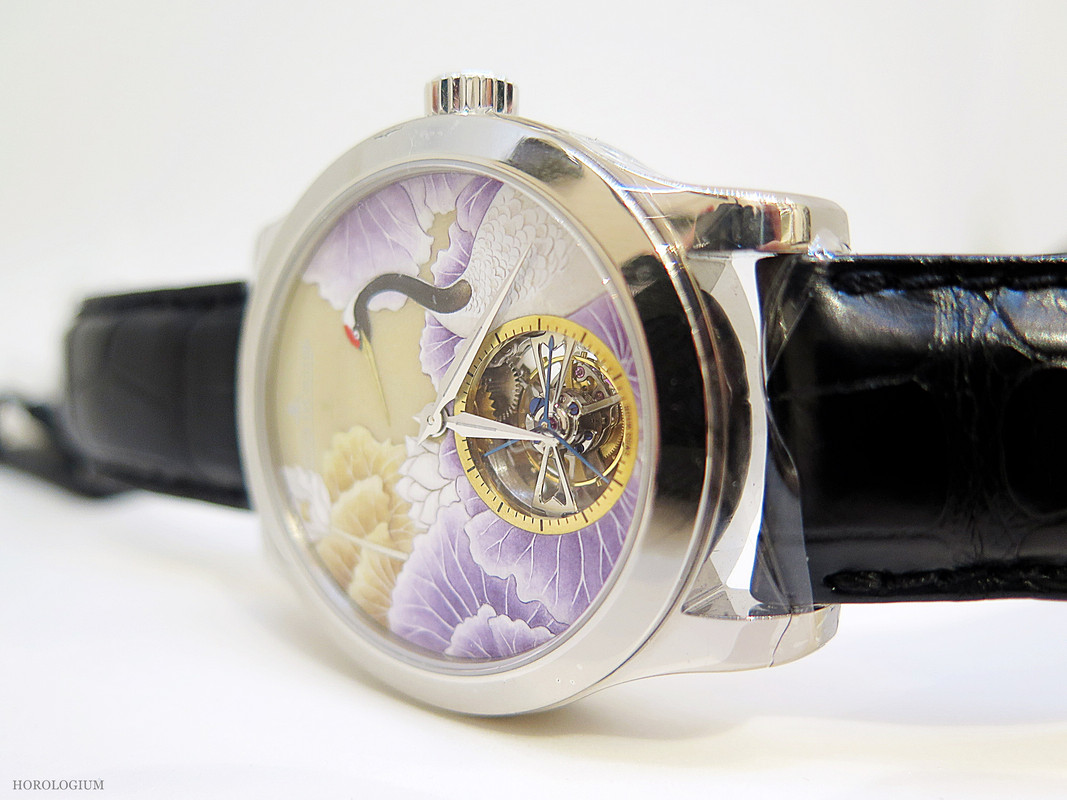 The natural habitat of the red-crowned crane is in wetlands and rivers, including paddy fields, grrassy tidal flats, and mudflats during colder periods. The choice of lotus leaves on the dial was not a random choice nor for migratory accuracy, but because the lotus is a symbol of purity.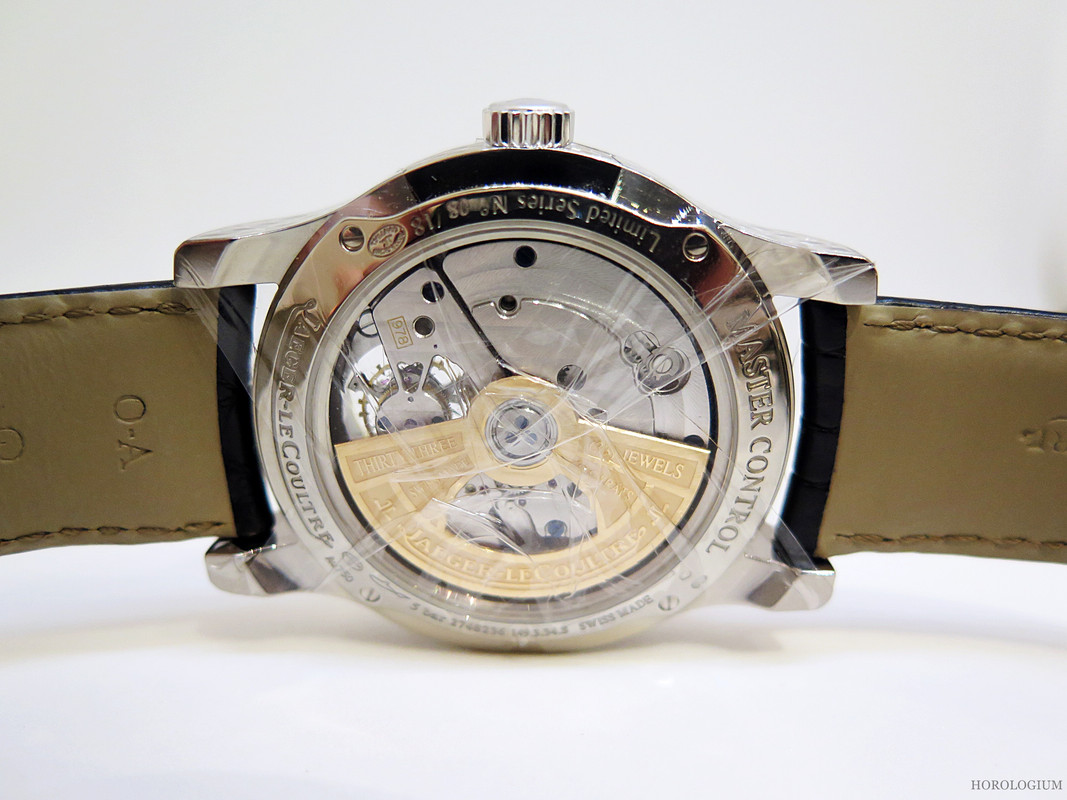 In terms of the decoration itself, it is the combination of guilloché work on a white gold dial that is covered with grand feu enamelling, fired, and finished, giving the heron and leave a relief effect.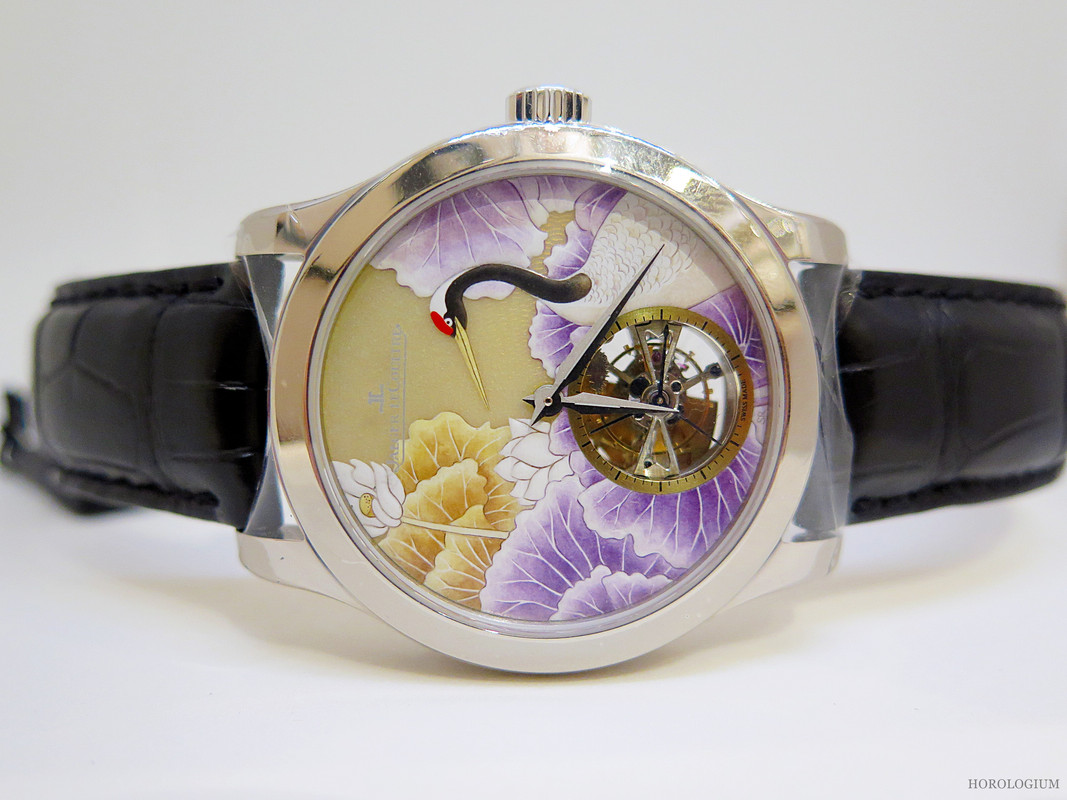 Although at 43mm it is larger than Jaeger-LeCoultre's women's pieces traditionally are, this is very much a unisex piece and very wearable for women who like their watches bigger. As you may note on the caseback, it is in a limited edition of eighteen pieces. There is one other Master Grand Tourbillon featuring a pair of herons in a diamond-set case, if that is more your style.
---
---
Categories: Jaeger-LeCoultre, Limited Editions, Watch Profile, watches, Women's watches