A while back we mentioned a six (as opposed to their usual twelve) hour watch from single-handed specialists MeisterSinger called the Soprana N°6. Created in collaboration with Vincenza jewellers Soprana, the eponymous '6' refers to the concept of a six hour display, which apparently harks back to a 18th century clockmaker called Giambattista Rodella who made single-handed six hour timepieces, an example of which can be seen at the Quirinal Palace, the official residence of the Italian President and in the video below.
Giovanni Battista Rodella was born in Venice in 1749 and died in Padua on 19 February 1834. He was a self-taught inventor, mechanic, instrument and clockmaker who, after having worked as clockmaker in Castelfranco, was employed as the keeper of the Specola Padua, in 1780. Rodella was a diversely talented man who built precision and room clocks, pocket watches with striking mechanisms, microscopes, telescopes, surgical instruments, hydraulic machines, Pretorian tables, precision pendulum clocks and even the clock on the Tower of Piazza delle Erbe 187 in Verona.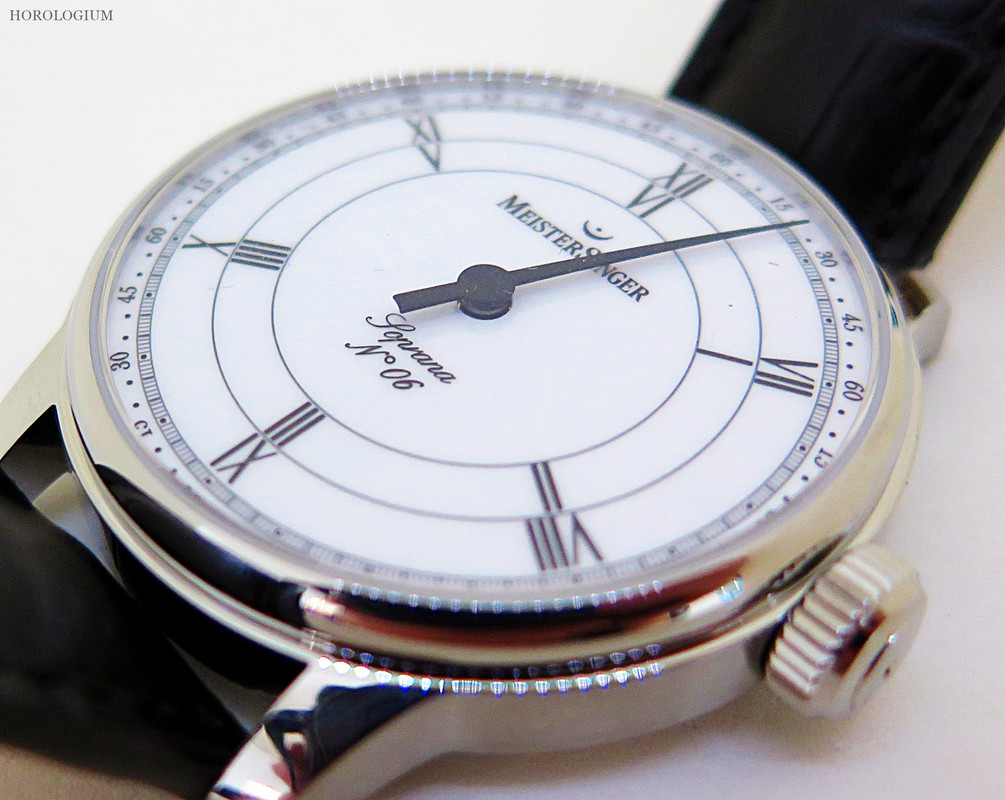 MeisterSinger created a special piece unique Soprana N°6 as a gift to the Italian president to celebration the sesquicentenary of Italian unity, but as it is probably not available to borrow, they also created a regular production model, with an Australian RRP of $3,500 and a limited edition (fifty pieces) design which I had the chance to see during a trip to Define Watches in Brisbane.
A six-hour clock divides the day into four cycles of six hours. Using the system developed by Rodella, the hours and minutes can be read simultanouesly with a single hand (he divdied the outer circumference into 360 units, 60 per hour). The 'Soprana' of the watch's name is Stephen Soprana of Jewelry Soprana, Vincenza, who partnered with MeisterSinger to design this watch.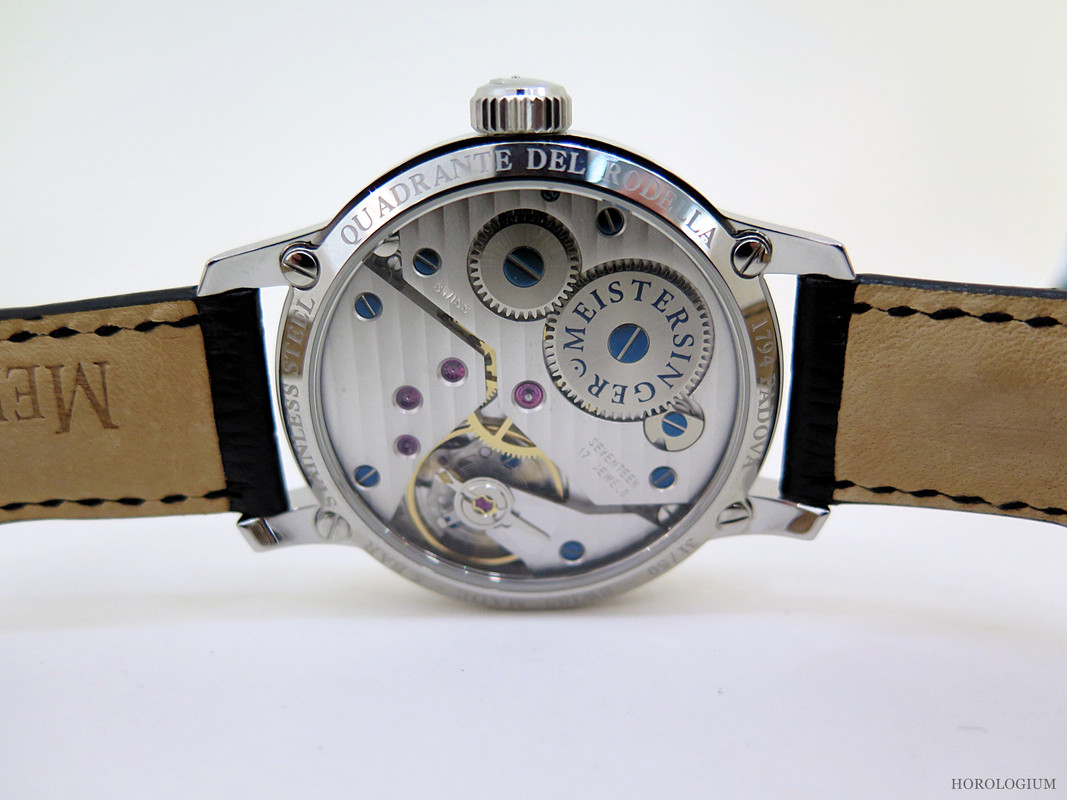 MeisterSinger's modern version of the Rodella piece has Roman numerals (as opposed to the original Arabic). To tell the time, the outer ring illustrates the minutes, and the inner rings, the hour, on a white ceramic dial. The manual-wind Unitas 6497 movement is what drives this watch; for those who haven't experienced this brand's single-handed watches, you have to do quite a few winds of the crown before it is fully wound.
At 43mm this isn't petite, but as there are a number of MeisterSingers in this size (e.g. No.1, No.2, No.3), if you are familiar with them, then you will have an accurate sense of how big it feels.
This fun piece is for MeisterSinger fans and for those who are looking for something dressy but quirky. The case is stainless steel with a sapphire caseback and comes on a croc print leather strap. Its Australian RRP is $3,995 and in Australia, is available exclusively at Define Watches.
---
---
Categories: Hands-on, MeisterSinger, watches