If you like watches and are in Paris, a visit to the Breguet Museum which forms part of the boutique at Place Vendôme is pretty much a given. When I visited it a few years ago, unfortunately they were mid-change in terms of what was on display, as some items were travelling elsewhere, but with the recent addition of two new items to Breguet's historical collection, perhaps it may be time to revisit it again when I am next in Paris. It was a rainy day when I visited, and I absentmindedly left an umbrella behind, as one does when one's head is exploding with so much Breguet history. On the other 'plus' side, I also left with a lapel pin that I bought as a memento for my father.
At a Christies auction in Geneva on 10 November 2014 Mr.Marc A. Hayek, Breguet's President and CEO, successfully acquired two important gold pocket watches, including a rare quarter repeating watch equipped with the first free escapement with natural lift made by M.Breguet (No.1135), and a piece known as Breguet No.1576.
No.1576 is a medium-sized souscription pocket watch that was sold on September 8th, 1809 to Mr. Moreau, Breguet's agent in St. Petersburg. With a single hand indicating the hours and minutes, its clean lines and aesthetic are quintessentially Breguet. it is distinguished by its simple and elegant design. It is also characterised by a gold cuvette (the second inner case cover).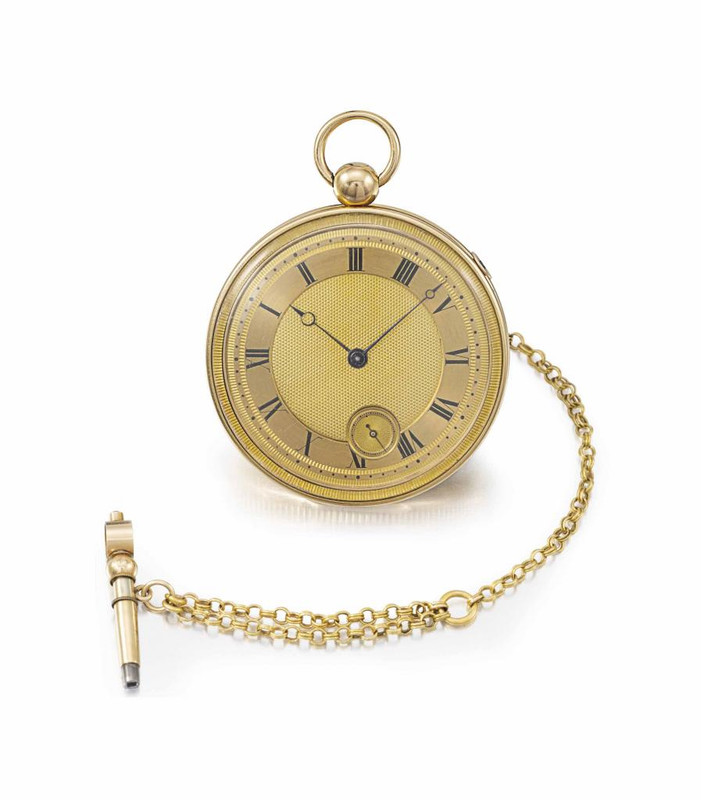 Pocket watch No.1135 is an important 20 carat gold quarter repeating watch with free escapement with natural lift. A piece that took four years to complete, Breguet's archives note that the 'échappement naturel' as mentioned above, 'was the first example ever made of Breguets form of free escapement that did not require oil on the impulse surfaces and was Breguet's ultimate solution to the problem of a free escapement with natural lift.
Only thirty watches and clocks were made with this free escapement. Delivered in 1806 to Pedro Alcantara de Toledo y Salm Salm (the Duke of Infantado) for 4,200 Francs, the watch No. 1135 was sold at a hammer price of CHF 500,000 against a pre-auction estimate of CHF180,000 – CHF280,000. Mr Hayek was clearly determined to get the No.1135. You can read more about the interesting history of this piece at the lot description here and more about the échappement naturel here and here. As is the case with so many historical Breguet pieces, much of what is fascinating about them is their provenance. To find out more about visiting the Paris Museum, click on this link.
---
---
Categories: Auctions, Breguet, pocket watches, Vintage watches etc, watches, Watchmaking