In this the tenth year since the brand's launch, Ressence have released their second (following the Type 1 Slim X) of four birthday pieces in the Ressence X collection – the 5X. Each of the four watches of the Collection X are limited to forty pieces, with a dark olive-green colour linking them.
The new Type 5X is a collaboration with race car driver Eugenio Amos, founder of Automobili Amos. The theme is, as you can tell, motoring, with a bezel to measure warming and cooling times of a turbo engine.
Debuting in 2018, the Automobili Amos Lancia Delta Futurista is a modded late 1980s Lancia Delta Integrale designed by Eugenio Amos. Originally a four-door hatchback, the carbon fibre and aluminium coupé is based on the chassis of a standard Delta Integrale 16V with interior inspired by the Group B Delta S4, weighs 2755lb, and has 330 horsepower.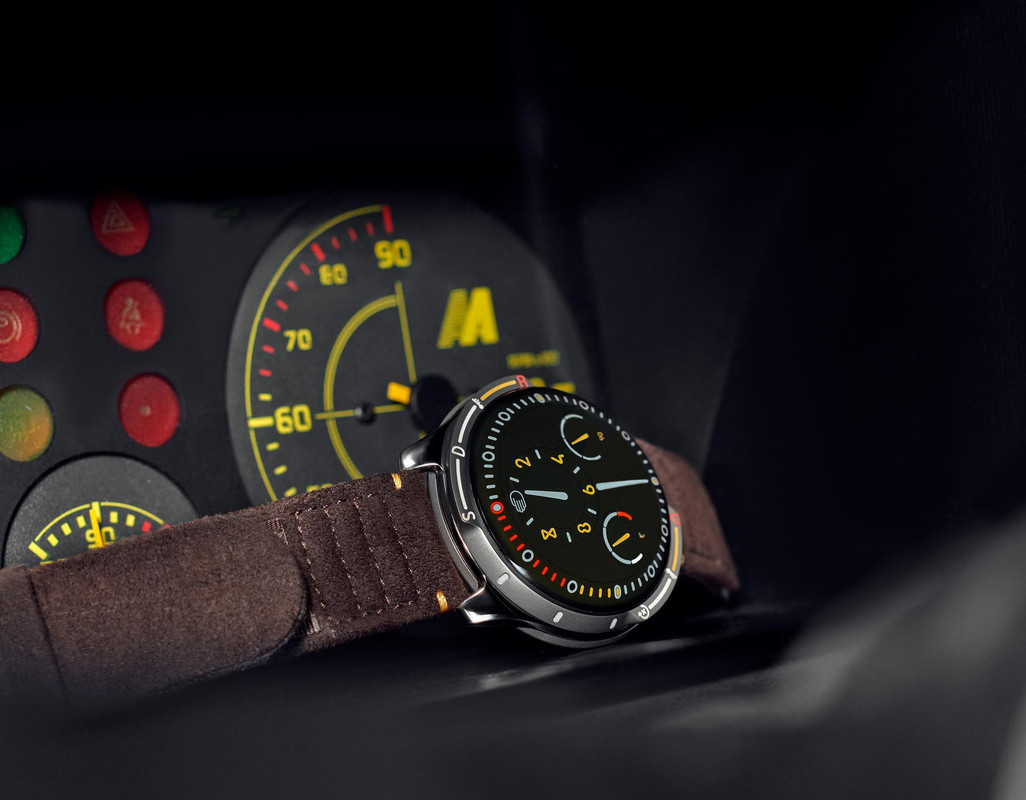 The Type 5X is somewhat smaller, and lighter, in a 46mm grade 5 titanium case with a thickness of 15.5mm. Functionally, along with the time, there is a shock absorber (90 seconds runner), oil temperature, and driver's bezel. (warming/ cooling engine).
The new bezel is the key part of the watch. The markings relate to the Lancia Delta Futurista and the functioning of the turbos. The bezel is divided into two distinct parts. The first one is dedicated to the warming up of the engine (15min), with 'S' for 'Start', 'D' for 'Drive' and 'R' for 'Race'. The second part is about the cooling of the turbos (10 min).
The dial is dark olive green dial is grade 5 titanium. The familiar Ressence layout consists of three bi-axial satellites for the house, thermal gauge, and runner. It has been changed slightly design-wise to reference the Futurista dashboard's design, and the Super-LumiNova is green.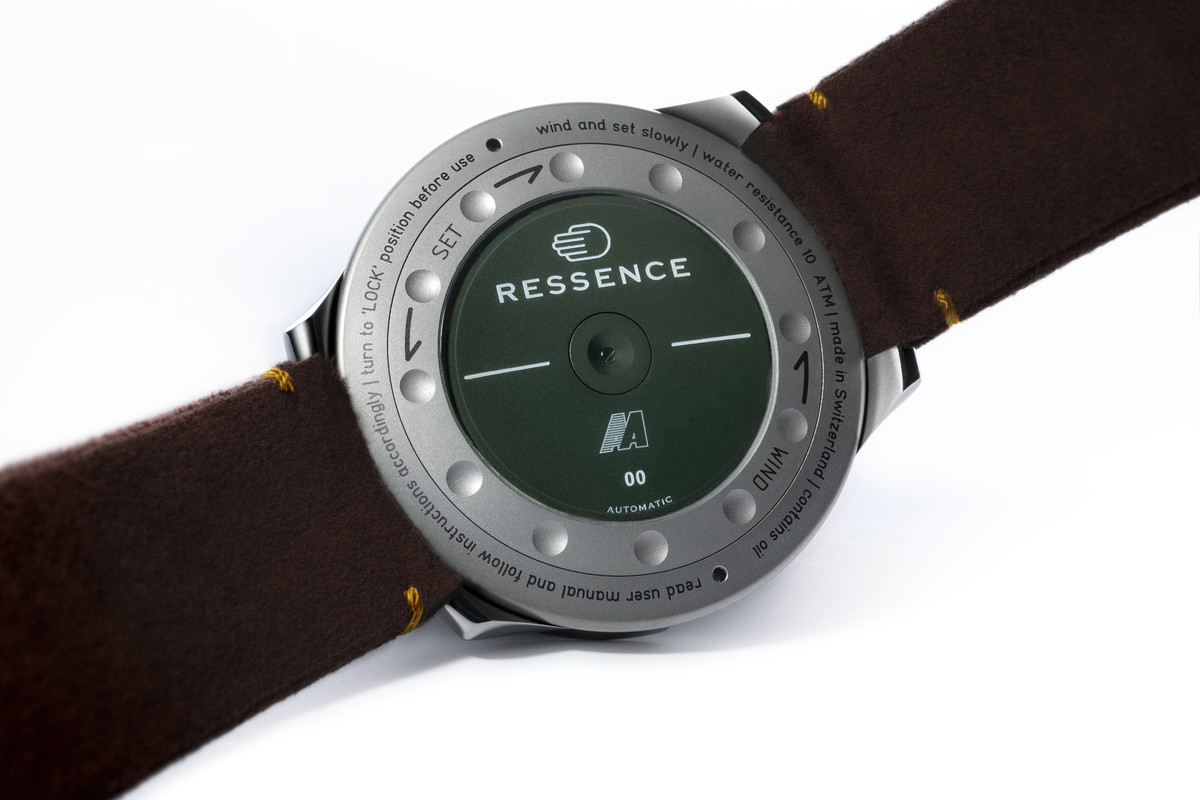 On the back, along with the watch and Automobili Amos branding, is the Ressence RCLS case back winding and time setting system. Beneath it is, as expected, the modified Calibre 2824/2 with a ROCS5 module that has a power reserve of 36 hours. There is a compensating (seven) bellow system for the oil.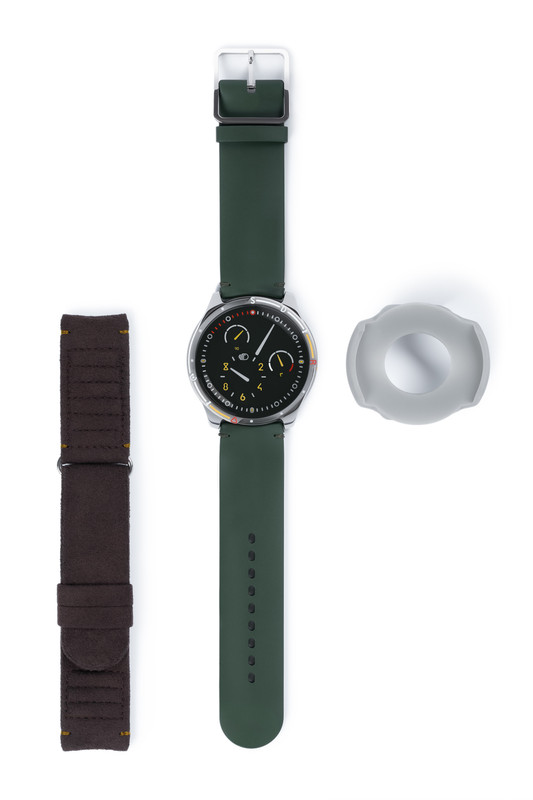 The Ressence Type 5x comes with two straps – a brown Alcantara strap that matches the interior of the car, and a green rubber strap with an ardillon buckle. There is an additional Lancia Delta Futurista nod. On the steering wheel there is a 'levati' button for a blinking light, which means 'get out of the way'. The Type 5X has a 'levati' accessory which doesn't tell pedestrians to make way, but can be used should the owner wish to wear it on the side of their wrist when driving. A different approach to 'drivers' watches'.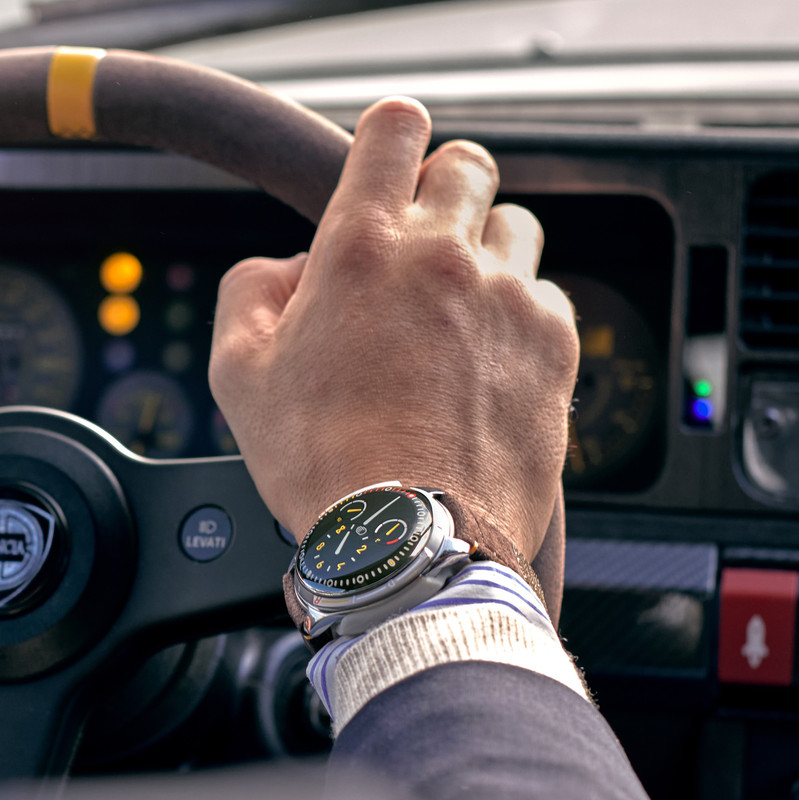 Limited to forty pieces, the Ressence Type 5X will set you back EUR 31,500 (excluding taxes). In comparison the car, of which there were only fifteen made, was EUR 300,000.
[Photo credit: Ressence/ Automobili Amos]
---
---
Categories: Limited Editions, Ressence, Watch Profile, watches