Watches that seem to be neither quartz nor automatic are particularly intriguing to some collectors, and today's watch comes from someone who also owns this Spring Drive. To his mind, it is one of the lesser known TAG movements, and of interest because of its hybrid nature.
As a brand, TAG Heuer has been known for its focus on precision timing, and especially for chronographs. The innovative electro-mechanical Link Calibre S movement was launched half a dozen years ago after four years of R&D, patenting and manufacture. At 30.6mm in size, it comprises of 230 mechanical components and five bi-directional micro-engines that are mechanically independent yet synchronised. As TAG like to put it, the Calibre S is a mechanical movement with the precision of quartz.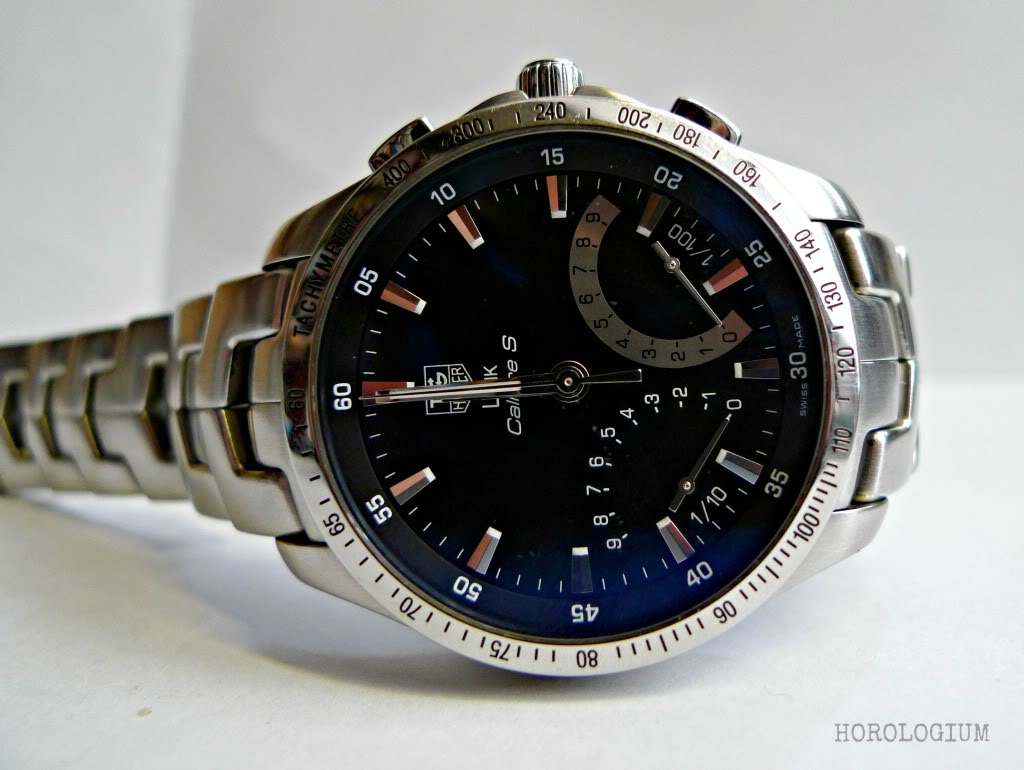 The Link Calibre S displays both the standard time of hours, minutes and seconds and then, by pressure on the crown, changes to the chronograph function. Using the same central hands which revert to zero (the 12 o'clock position), timing is started and stopped by using the chronograph pushers at 2 and 4 o'clock.
With a nod to their relationship with motorsports, the two retrograde counters of this TAG Link Calibre S at 4:30 and 7:30 (displaying 1/10th and 1/100th of a second measurements respectively when in chronograph mode) are inspired by automotive dashboard counters. When the watch is in its standard time mode, these counter displays become a perpetual retrograde calendar (to 2099).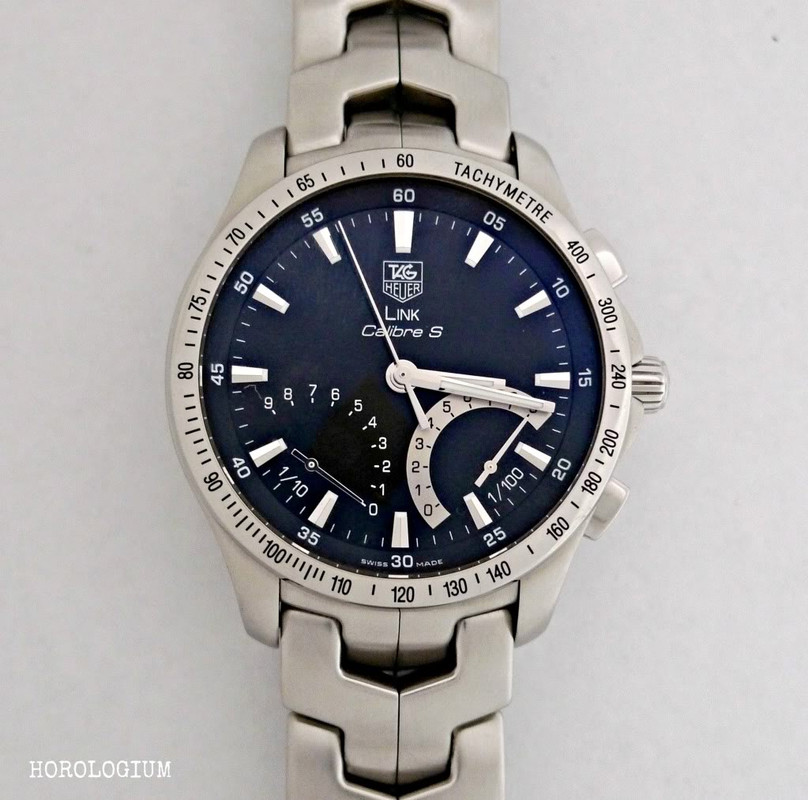 Calibre S sub-dials aside, this 42mm stainless steel watch has a conventional look, with a simple, flat black dial (there is also a white dial version), applied hour-markers and a black tachymeter bezel. The case back with the instructions for setting the month, year and date initialisation but you'd not know, to look at it, that there was anything special.
Although the Calibre S may seem intuitively easy to understand when reading about it, the best way of explaining it is to show how it works.
There is one important thing to note if you are thinking of getting one – when getting a battery change, it is impossible to reset the watch without recourse to the detailed instructions. The reset is not intuitive, and as TAG appears not to have these instructions online, it is necessary to have the instruction book, and even then, it requires some attention.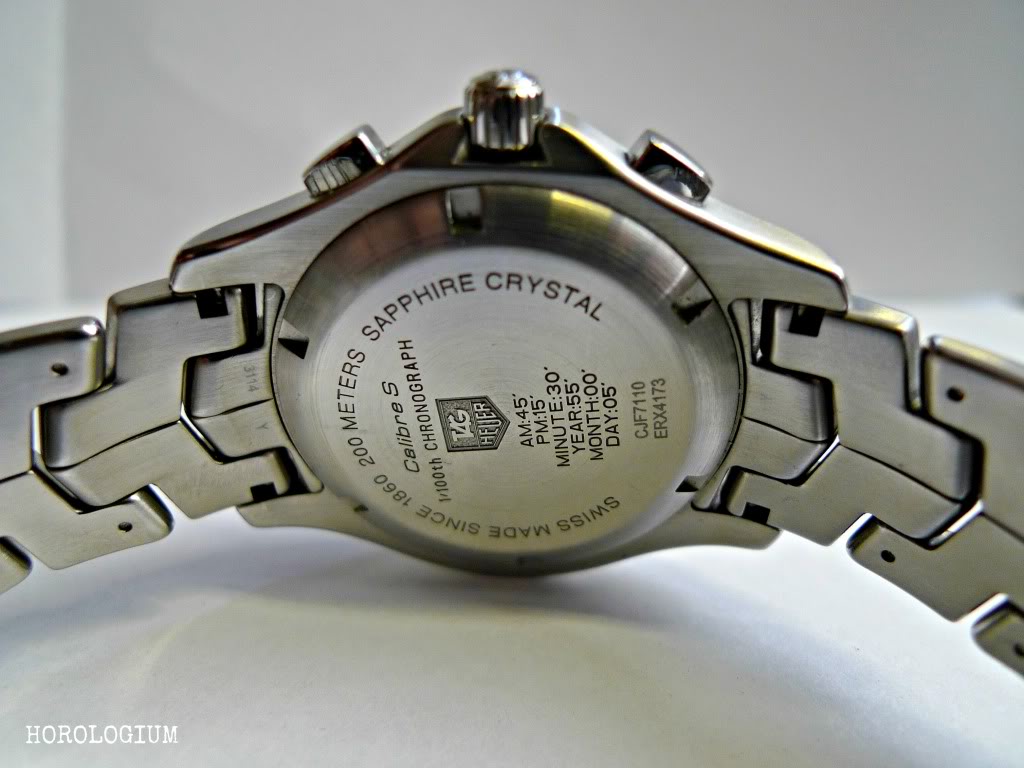 As the watch's owner puts it, such are the problems with unusual and hybrid movements. In his experience, he has found only two watches that have required such detailed instructions to reset – the TAG Calibre S, and the Citizen Eco-Drive Minute repeater. Fortunately, the Citizen's instructions are available online. So, TAG – what about it?
---
---
Categories: Hands-on, TAG Heuer, Watch movements, Watch Profile, watches