Cinema visits may be slightly different at present due to COVID-19 restrictions, but nonetheless film launches are still being planned and along with them, associated products. Including, of course, watches.
Jaeger-LeCoultre has announced the limited edition (100 pieces) Master Ultra Thin Kingsman 'Knife' for the upcoming third (prequel) chapter in the Kingsman films – 'The King's Man'. The series is based on the Kingsman comics, and there is also a 'regular timeline' additional film set for release in 2021.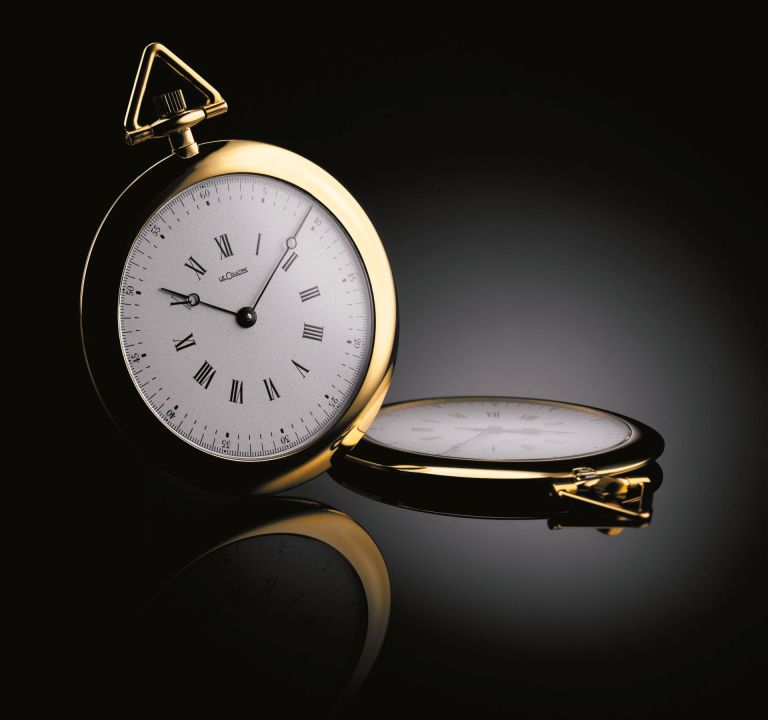 This year's film is the 'origin story'. As it goes back a century, it was only fitting that Jaeger-LeCoultre also go back for inspiration – to a 1907 Le Coultre (pre-merger) pocket watch called 'Couteau' (meaning 'knife'), which was not just knife-thin, but featured a triangle over its crown that makes a reappearance in this new watch.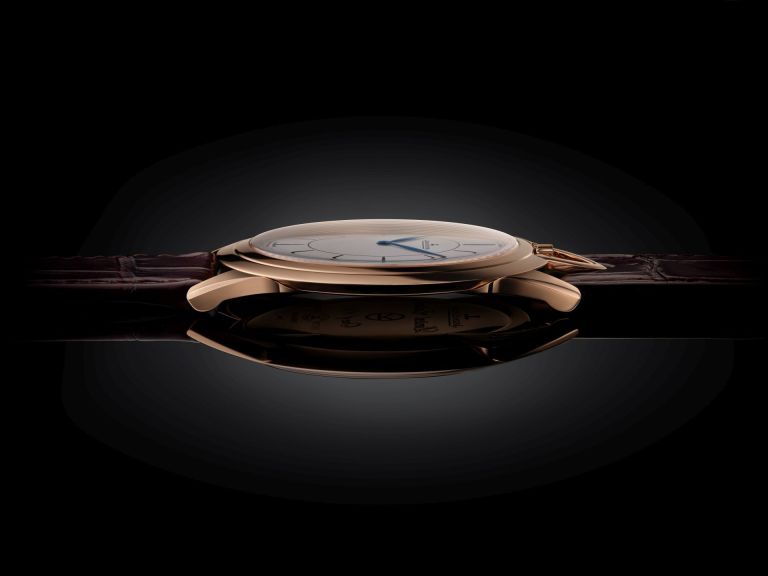 The Master Ultra Thin Kingsman Kinfe comes in a dressy 40mm pink gold case with a thickness of 4.25mm. The dial is a creamy off-white, the numerals and indices are black, and the hands, blued. The simple outer railroad track gives it a vintage touch. The whole watch screams vintage pocket watch influence and not just because of the crown – the broad sloping stepped bezel makes it look like a pocket watch that has been lowered into a wristwatch form.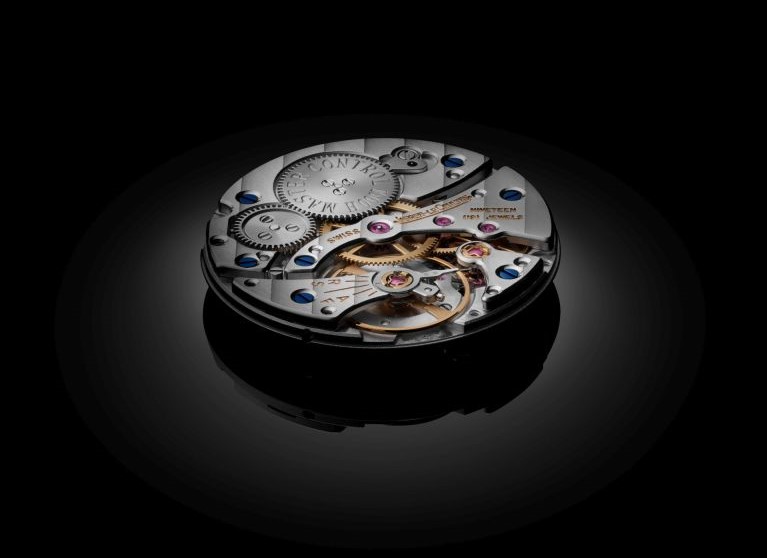 Behind the case back, which engraved with the Kingsman logo and "One of 100", is the manually wound Calibre 849, which beats at 21,600 VPH and has a power reserve of 35 hours.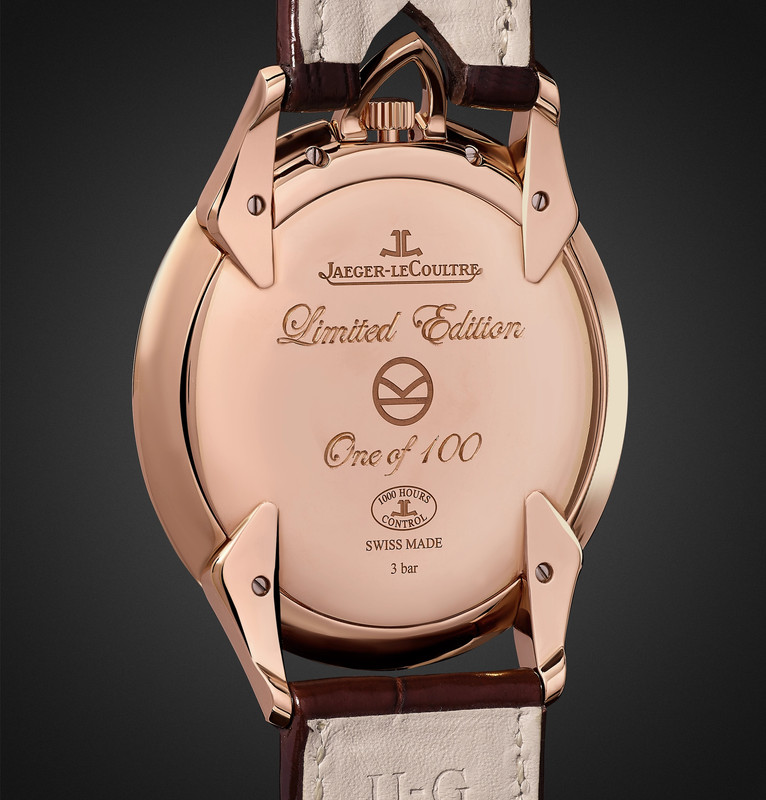 The film tie-in is a side note. This unexpected release is, in and of itself, a handsome addition to Jaeger-LeCoultre's 2020 offerings. It is not unusual for a wristwatch to have a pocket watch as its inspiration, but this is interesting from a design point of view and just a really attractive piece. The proportions, especially with how it looks like a miniaturised pocket watch, just seem to work.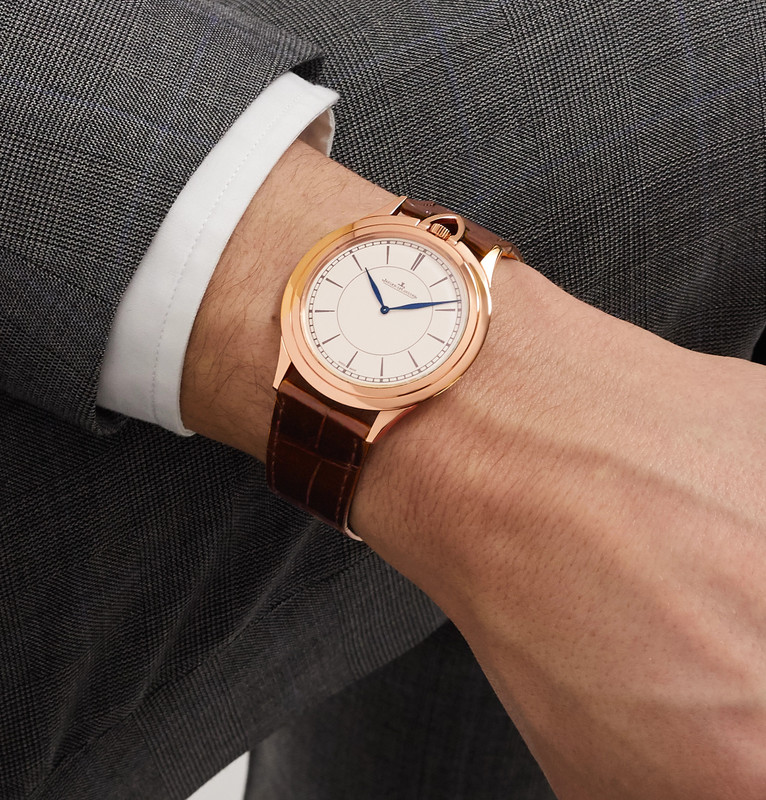 It comes on an alligator strap which has a cut out for the crown and in a special presentation box, along with an eight year warranty.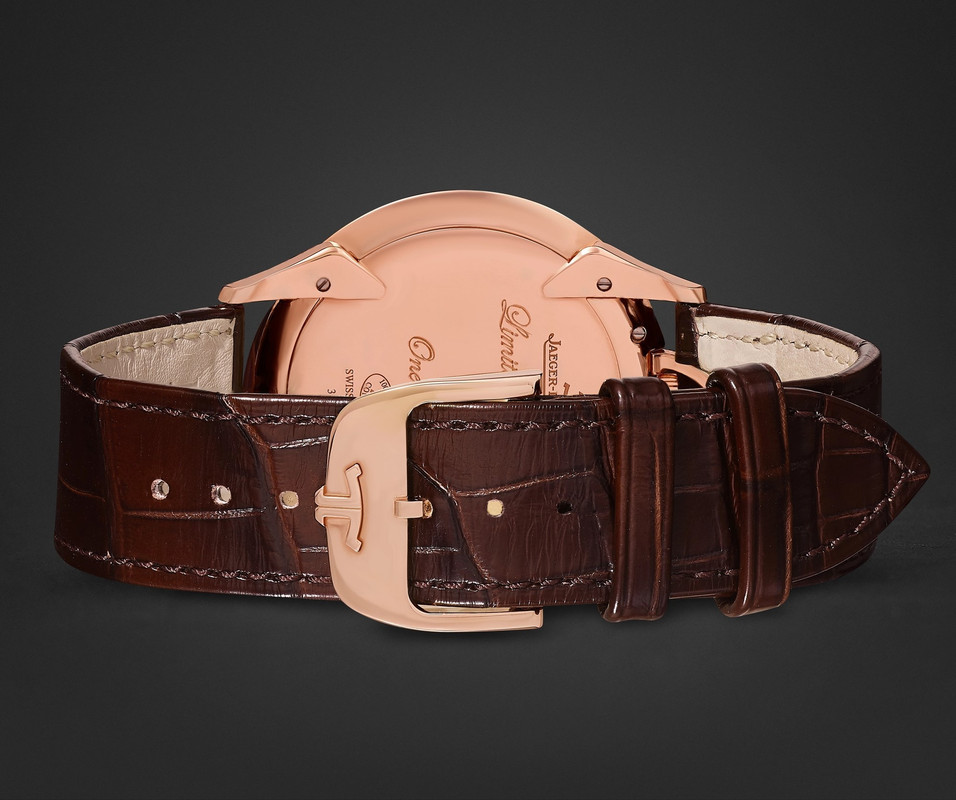 The Jaeger-LeCoultre Master Ultra Thin Kingsman Knife watch is being offered exclusively on Mr Porter as a part of "The King's Man 'costume to collection'" from now until September 6, 2020 (the film will be launched mid September), after which it will also be available directly from Jaeger-LeCoultre online and in selected boutiques. To place a pre-order at Mr Porter go to this link, where the price is approximately just under AUD 45,000 including taxes.
The year of 1907 may be familiar to some of you when it comes to Jaeger-LeCoultre wristwatch models, in particular with regards to the Master Ultra Thin 1907. This was a watch which, as I wrote after my month-long test drive of it, has a knife-edge 4.05mm thin case and uses the same Calibre 849 as this new model. The MUT 1907 was thinner than both the pocket watch that inspired it, and this Kingsman Master Ultra Thin. To read about the pocket watch and movement history, hit that link.
[Photo credit: Jaeger-LeCoultre]
---
---
Categories: Jaeger-LeCoultre, Limited Editions, Watch Profile, watches, Women's watches