A number of months ago I wrote about one of Longines' new Baselworld 2014 releases the Heritage 1935, based on a timepiece originally created for the Czech air force in the 1930s-1940s. In a 42mm cushion-shaped steel case, it has a large matte black dial and white Arabic numerals with skeletonised rhodium-plated hands, both coated in Super-LumiNova. There are a small seconds sub-dial and date window at 6 o'clock.
Recently, with thanks to Longines Australia, I had the opportunity of comparing its reality to the press images. So, how does it stack up?
One of the responses to 'in the metal' photos of this piece has been the belief by some, including fans of the original on which it is based, that it is too shiny. Now there is no doubt that the case does glisten and the crystal, which is meant to be anti-reflective, is actually pretty reflective, but is it 'too' shiny? Ultimately that will be a decision to be made by those considering purchasing the Heritage 1935, but the original press release images are actually a pretty accurate representation of the reality. As always, I advise seeing the watch 'in the metal' before making any decisions.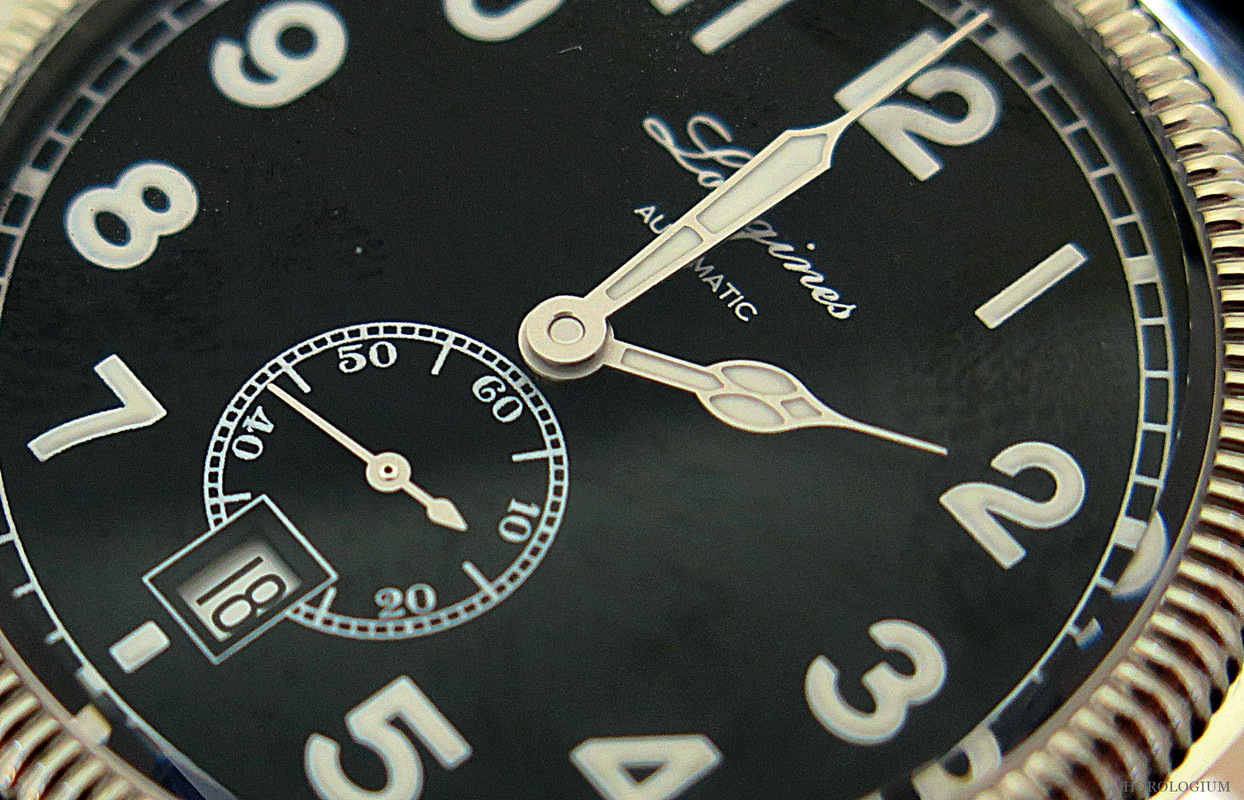 The 42mm cushion-shaped stainless steel case may be larger than the original (and there is an argument to be made for asking why it needed to be made bigger) but it does sit comfortably on the wrist, on its black alligtor strap.
This is actually a pretty good looking watch that in general, reflects the original on which it is based, but with a few changes. The re-issue's hand and number lume is courtesy of Super-LumiNova® but unfortunately I did not get to test this. The new model also has a date window at the bottom, and it is this addition that has been the most loudly debated online.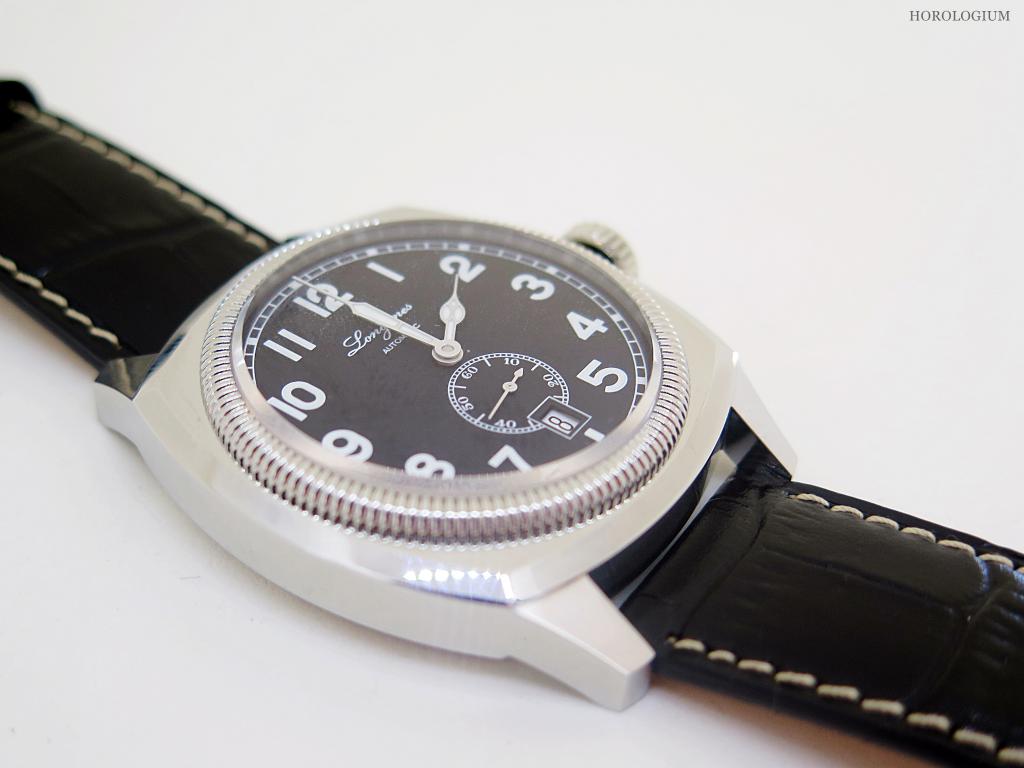 I said a few months back that if there was one thing I'd change about this new version it would be this window. Do I still feel the same, after having handled the watch? Well it is less obtrusive 'in the metal' once the piece is on your wrist than I had anticipated, but I would probably still prefer a no-date version.
I believe that the reason for its addition is because a lot of people want a date function in their watch nowadays, but I guess this is where this 1935's potential new owners split into the very distinct groups of the purists who really like the original design and are fiercely protective of it, those who like the idea of having a heritage inspired watch but in a new rather than vintage way, and those who will buy it simply because they like the look of it and who are, I would guess, also those who like having a date function.
These groups will probably not agree on this watch, as they will all want something different from it. Perhaps to some degree it will reflect the Longines Legend Diver 'date' versus 'no date' debate but nonetheless, this is a pretty nice looking piece at an accessible price – the Australian RRP for the Heritage 1935 is $2,500.
---
---
Categories: Baselworld 2014, Longines, Pilot's watches, Sydney, Vintage Longines, watches