Having already covered the special Cat's Eye Anniversary model released by Girard-Perregaux this year, today's post is on one of the regular production models that was also launched at Baselworld 2014, the Cat's Eye Bloom, which comes in two colours – 'grey' (the one in this post) and the somewhat awkwardly named 'light brown'.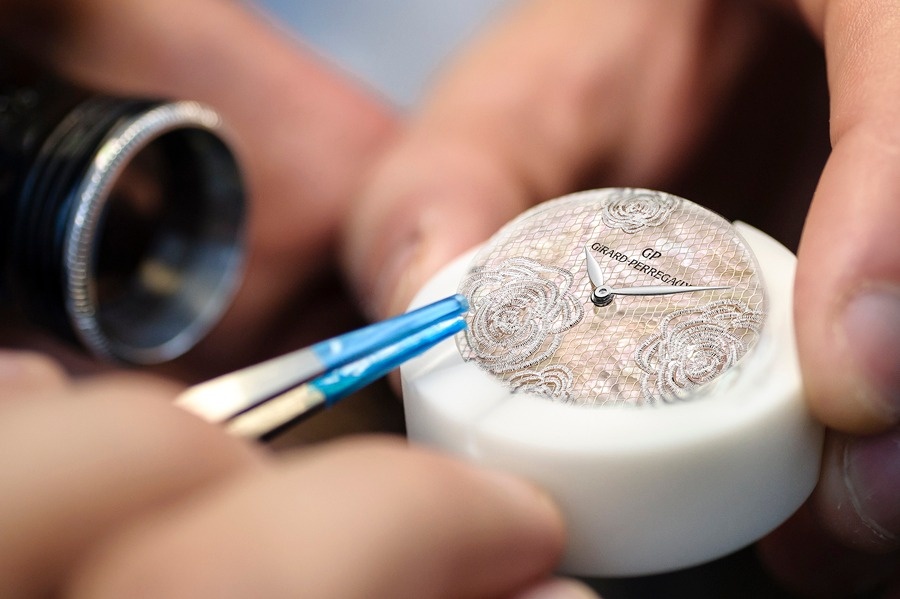 The 'bloom' of the model name refers to the floral decoration of the dial, a peony. The 'embroidered' look of the peonies is made by applying seven layers of material atop each other and overlaid onto the white (for the grey model, hand-polished beige for the brown model) surface the mother-of-pearl dial, with the lace-like decoration giving the dial a trio of different textures and layers. There is also a sheen to the dial, which is due to the application of a silver powder for this grey model, and gold powder for the brown.
The bezel is set with sixty-four brilliant-cut diamonds (approx. 0.95 ct). The Bloom's case is stainless steel, measuring 37.84mm x 32.84mm, and contains the automatic GP03300-0097 movement with a power reserve of forty-six hours. Both the grey and the beige come with colour-matched alligator straps.
The Cat's Eye case shape is great for women who tire of round shapes, and the size is also welcomingly largely sized; large enough for women who don't like to peer at small dials but with its oval shape making it a 'softer' and smaller feel than a similarly sized round case on the wrist. An admittedly very personal preference is for so many women's watches to not feel the need to have diamonds on the bezel, but they are part and parcel of the immensely successful Cat's Eye collection, so they are clearly very popular.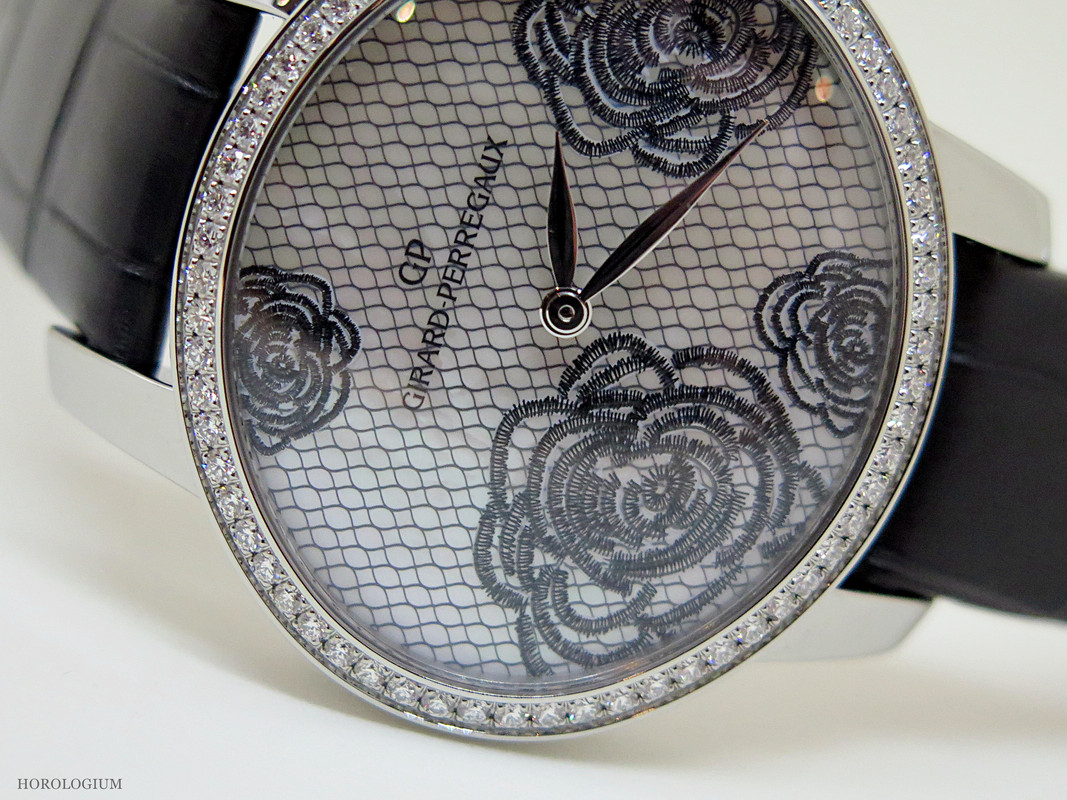 Like the Anniversary model, the Bloom is a watch with a very attractive dial design. It is more low key than the bejewelled Anniversary, but the latter is obviously more of a 'special occasion' watch than this one, which is discreet enough for everyday wear.
Both Cat's Bloom models are already available and the Australian RRP is $20,570.
---
---
Categories: Baselworld 2014, Girard Perregaux, Sydney, watches, Women's watches