DeWitt's Academia collection, wherein resides the the Endless Drive, one of the most intriguing pieces I saw last year, is now also the home of the also rather interesting new Slide, launched at Baselworld 2019.
Count Jérôme de Witt's love of cars provided inspiration for the Endless Drive. This new watch is inspired by rotary engines of early automobiles and aeroplanes but also by, rather whimsically, toboggans.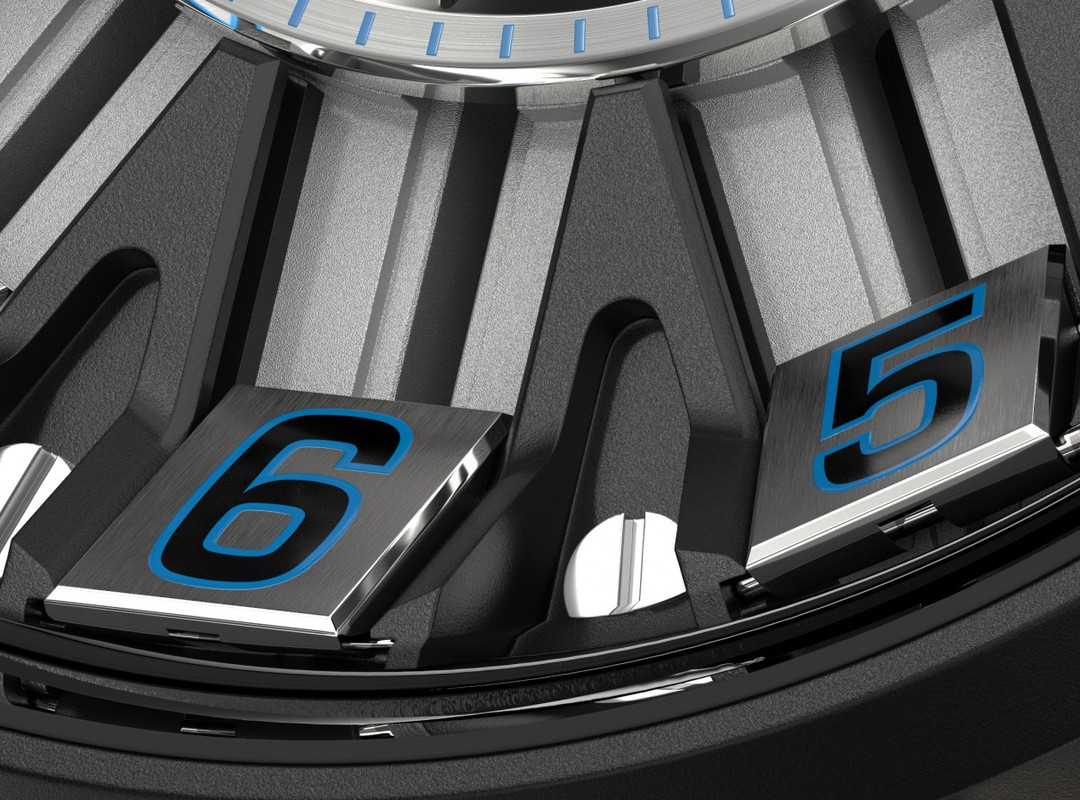 How so? Well every hour of the Academia Slide is inscribed on a brass plate that slides along a track, gliding down (like a toboggan) to a horizontal position to indicate the current hour. Once a numeral's plate hits the flat portion of the dial, it will start going back up, and the next one begins its slide down. In these official photos, you can see that the '10' is in a different position to the rest of the numbers i.e. it is 10 o'clock. The two central hands indicate the minutes and seconds, so in these photos, it is (of course), 10:10.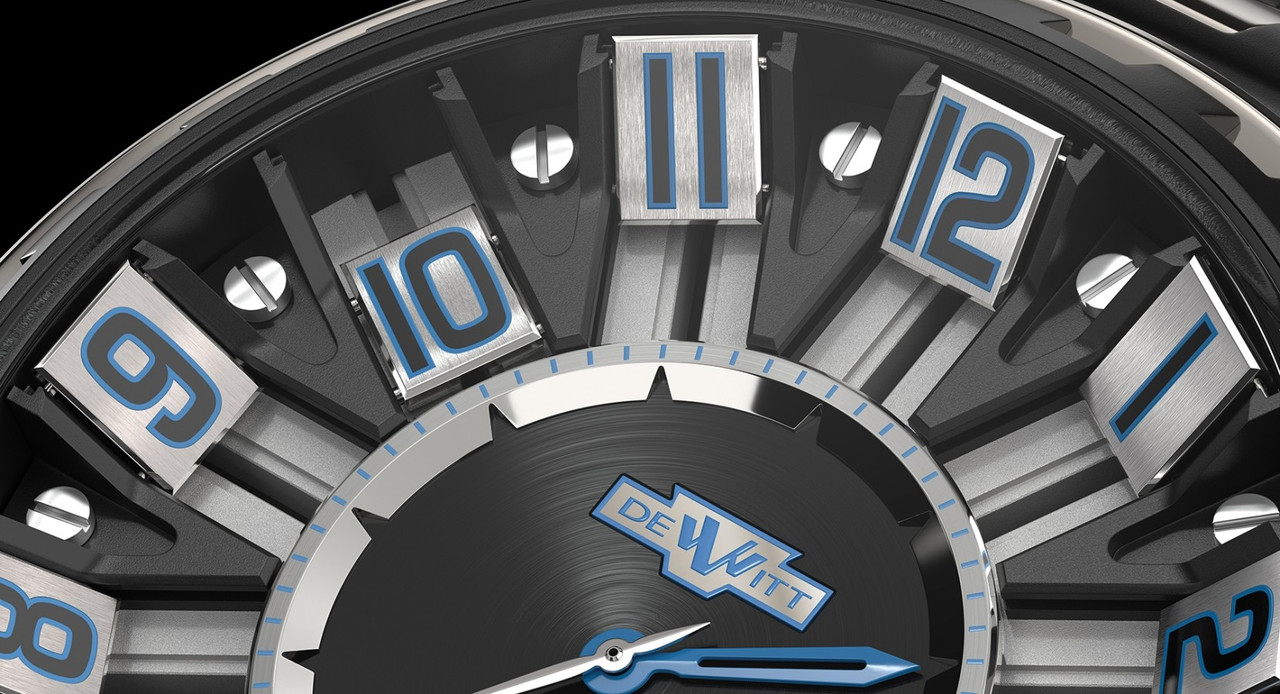 Powering this new watch is also a new movement, the DW 0101. With a diametre of 39.6mm, beating at 28800 VPH and with a power reserve of forty-two hours, it has 276 parts.
This is all packaged into a rather large 49.2mm case (with an equally substantial 15.3mm of thickness) made of titanium, with a water resistance of 30m. The metal choice helps with weight, but there's no avoiding the proportions. Perhaps a fully rubber strap with titanium clasp rather than the titanium bracelet on which it comes, might make it sit (marginally) smaller?
[Photos credit : DeWitt]
---
---
Categories: Baselworld 2019, De Witt, watches