Vulcain's flagship (and most well-known) model the Cricket needs no introduction, and today's post features one that contains the Calibre 120, the original Cricket movement that was patented in 1947. The first modern wrist alarm movement, it predated the more widely known Jaeger-LeCoultre Memovox.
Founded in 1858 in La Chaux-de-Fonds by the Ditisheim brothers, a part of a locally well-known family, it was under Robert Ditisheim, one of next generation, that Vulcain's alarm project came into being. It took five years to develop, and the name chosen was a reference to the loud sound of the alarm, which resembled that of a cricket. It was intended to be so loud that it could wake up its owner, and this was achieved through a mechanism whereby a hammer hit a membrane and the sound was amplified through the patented double case back, which acted as a resonance chamber. The alarm was designed to be activated for at least 20 seconds when fully wound.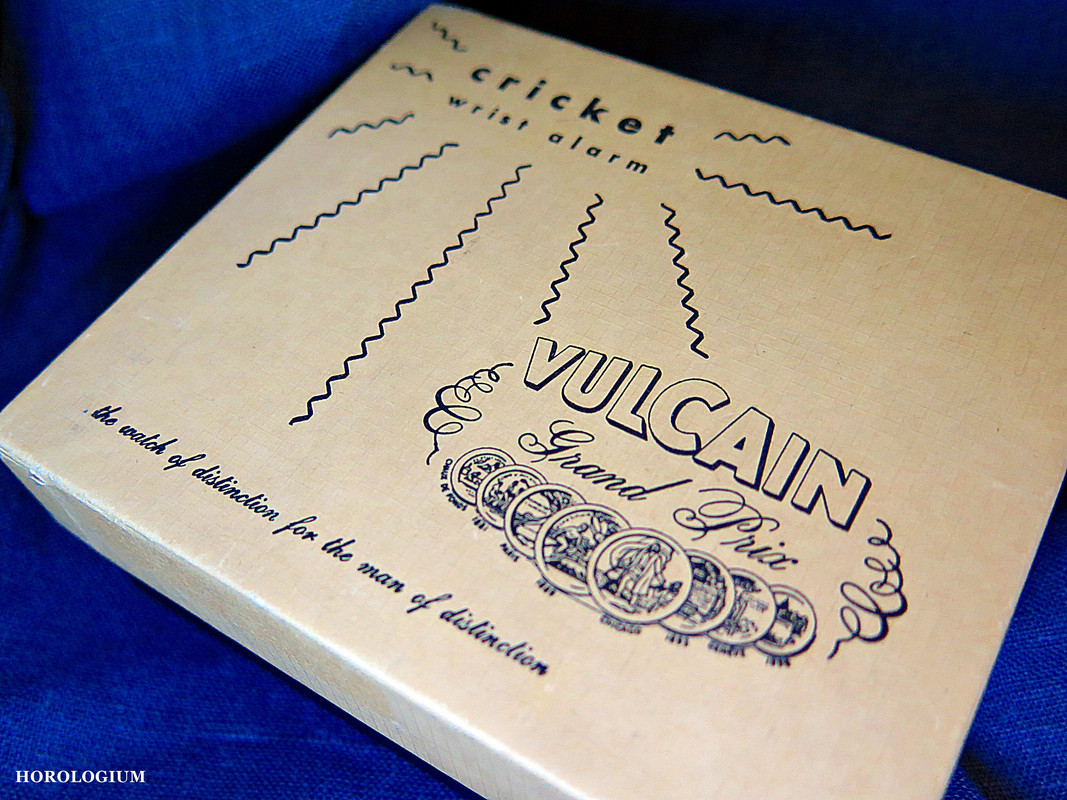 Much in the manner of today's launches, the worldwide launch of the Cricket was a glamorous affair, taking place at the Waldorf Astoria in New York in front of a large continent of press, with interest so high that they were soon sold out and had a waitlist. This popularity lead to the Ditisheims protecting their copyright in the U.S. as well. You can read one of the relevant patents at this link. Its popularity in the United States sky rocketed when the White House Press Photographer's Association presented one to President Harry S. Truman, which also lead to a succession of U.S. Presidents also receiving a Cricket as a gift and thus its nickname as 'the Presidents' watch'.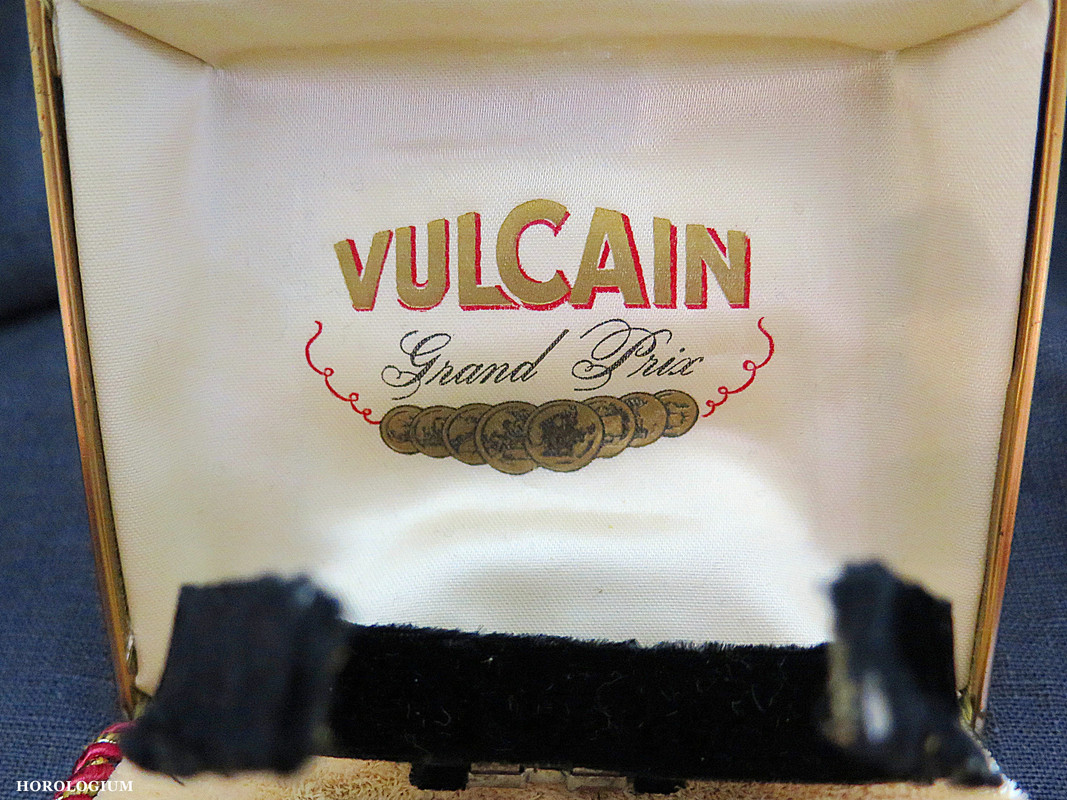 There were many subsequent variants, including the Cricket Nautical, introduced in 1961, which had a water resistance of 300m and showed not only when decompression points, but which had an alarm that was audible under water.
However, today's example is from the 1950s and, as mentioned, contains the original Calibre 120, which was in use from 1947 to 1963, whereupon it was replaced by the MSR S2.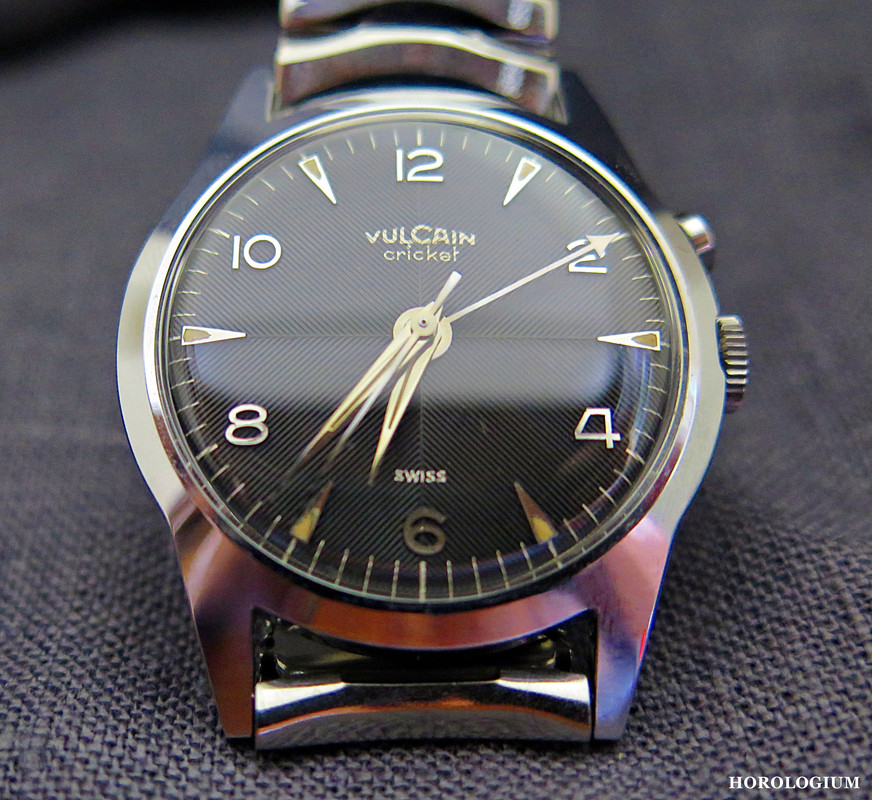 So a little about the Calibre 120 movement inside this watch. It is, of course, manual wind. It has seventeen jewels and a 18,000 VPH, power reserve of 42-hours and, as mentioned previously, a twenty second alarm function. Size wise it is 5.65mm in height, 28.0mm in diametre, which in this instance, fits into a 33mm case.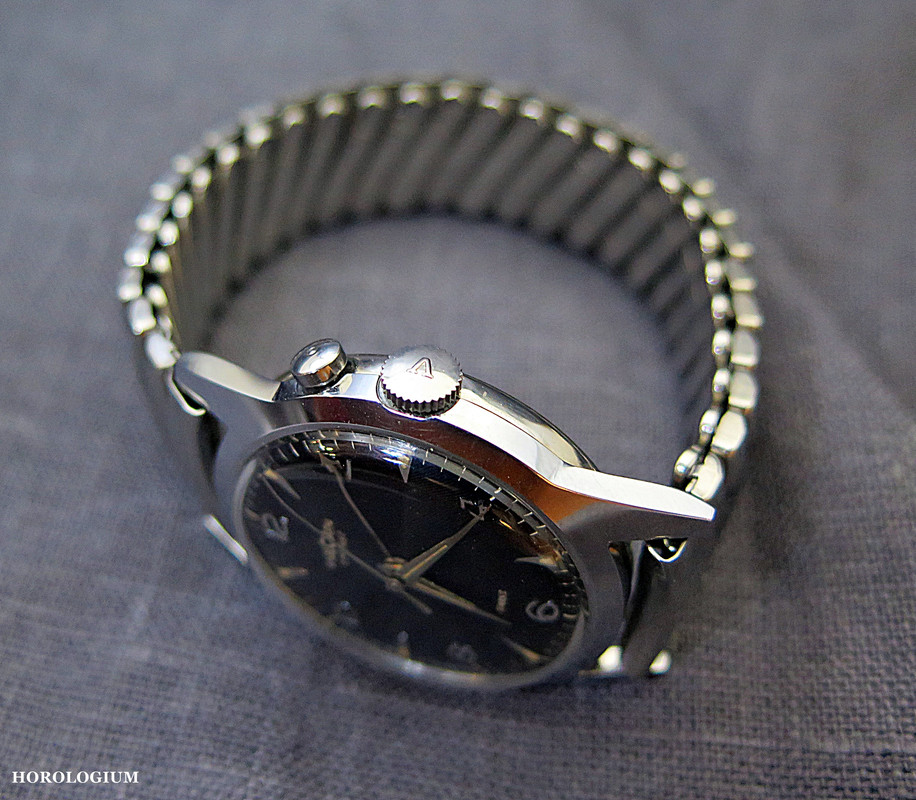 This exemplar has the original packaging (with price tag intact) and has basically remained unworn, having been purchased by its current owner from someone who purchased it in NOS (new old stock) condition, although there is a slight mark on the crystal. As you can see, the dial is unusual – what is called a black 'quadrant' dial that shimmers in certain lighting and gives its wearer a a constantly changing dial to look at. The mesh bracelet is also original and in pretty much as new condition.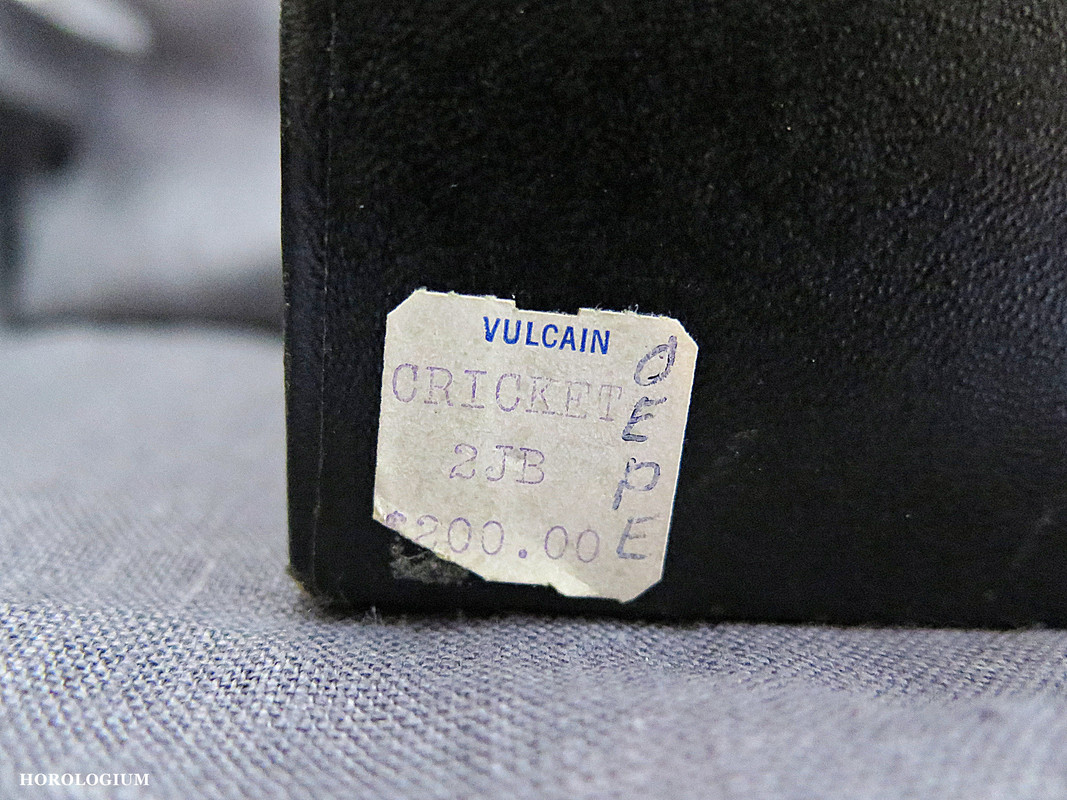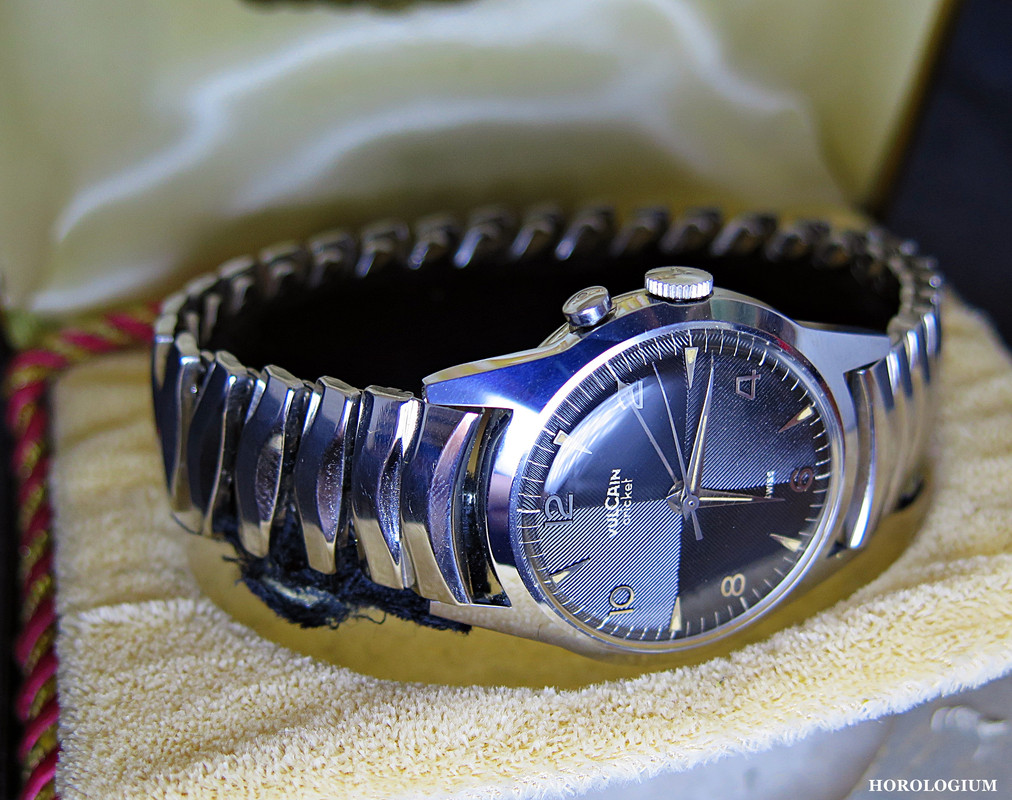 The owner is a fan of smaller vintage watches, so its relatively petite size does not bother him. This isn't his first Cricket, but he calls it his "ultimate Cricket". For those of you who have not listened to one of these alarms, you should go in search of one. There is no doubting the origins of the name, and if this doesn't wake you, nothing will.
---
---
Categories: Hands-on, Vintage watches etc, Vulcain, Watch Profile, watches