Sometimes, new watches can be highly divisive, but seldom has an 'establishment' brand's new collection been subjected to such a rapid, visceral, and almost universal round of negativity at its launch.
What happens when the time ticks over from 11:59 to midnight, I mused.
There was a moment, at the beginning, when I wondered whether 'CODE' referred to an actual code of some sort, that had to be unlocked. It actually stands for 'Challenge, Own, Dare and Evolve'.
Historically, Audemars Piguet have proven themselves ready to 'challenge', 'dare' and 'evolve'. They are particularly renowned for their historical importance in both design form and in forever changing the idea of a luxury sports watch.
But we are still living in a watch era when many large brands are playing it safe, even those who are doing well. The CODE 11:59 name has a contemporary feel to it, but in substance it is indicative of this trend, although the pricing is still very Audemars Piguet. Some of these may be entry level pieces, but at Audemars entry level pricing.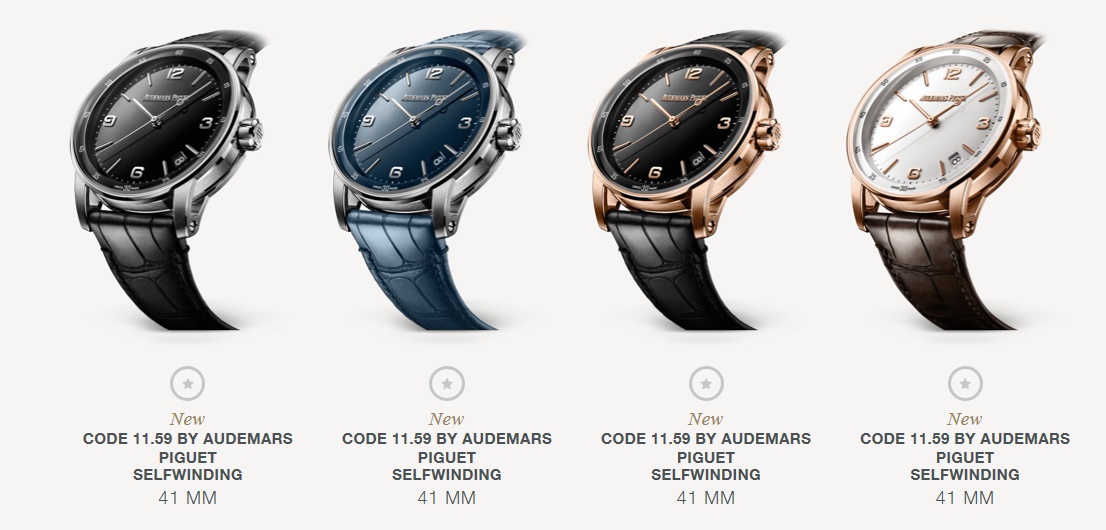 With the only discernible AP brand identity being the octagonal middle case, most of the launch models seem to be a 21st century attempt to marry their classic vintage dress watches (the thin hands and markers, chronographs, perpetual calendars etc) with the popularity of the Royal Oak shape, into a hybrid form. There is a nod to more recent trends (the use of aventurine, an integrated chronograph, a very modern looking skeletonised tourbillon), and the unusual arched sapphire crystal provides the 2019 novelty.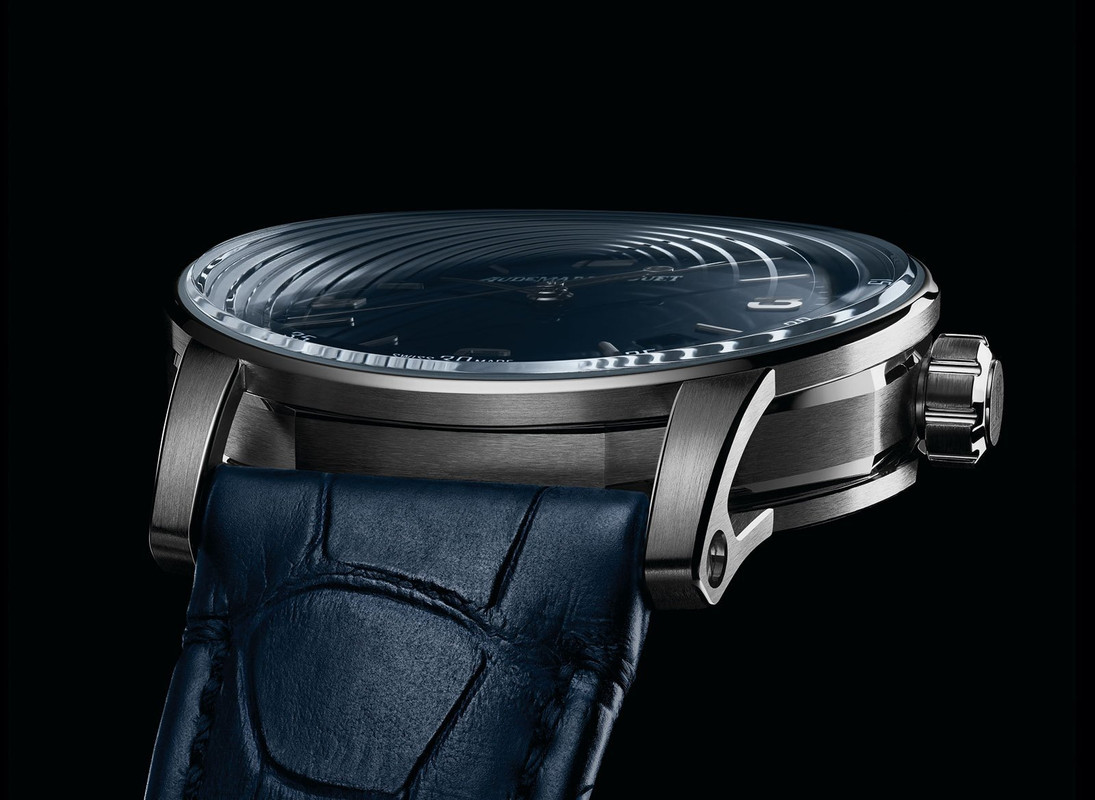 So what has been announced so far?
The entry model is a time and date watch that comes in a number of variants (CHF 25,000), followed by automatic chronographs (CHF 39,500), a limited edition (one hundred pieces) perpetual calendar (CHF 69,500), a flying tourbillon (CHF 129,000), an open-worked tourbillon (CHF 175,000), and a minute repeater supersonnerie (CHF 295,000).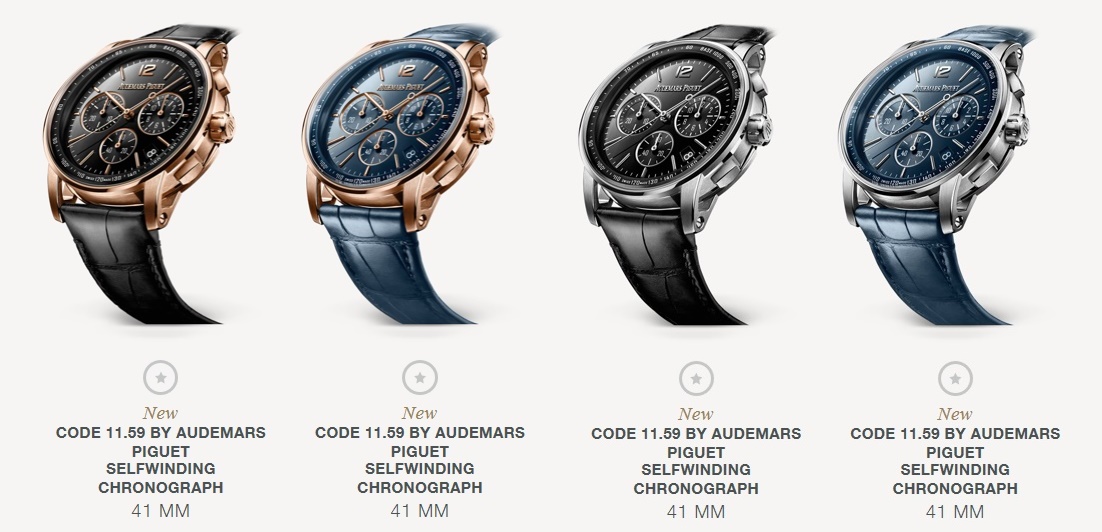 Watches are luxury products that we want rather than need, so an immediate emotional connection with what we sees is critical. In terms of the modern Audemars Piguet, people have felt it with the Royal Oak, and with the Royal Oak Offshore, and that is why they have been a success for so long, in so many forms, and at so many price points. Will the CODE 11:59 engender similar levels of devotion and, as they say, 'want'?
More than ever, buyers of luxury timepieces have more choice, and are more vocal about wanting 'bang for buck'. They are prepared to pay a lot if they believe that a watch (or watchmaker) is worth it, but with so many options available now at all price points, things like value, points of difference/ distinction, and innovation, are as important as a brand's heritage.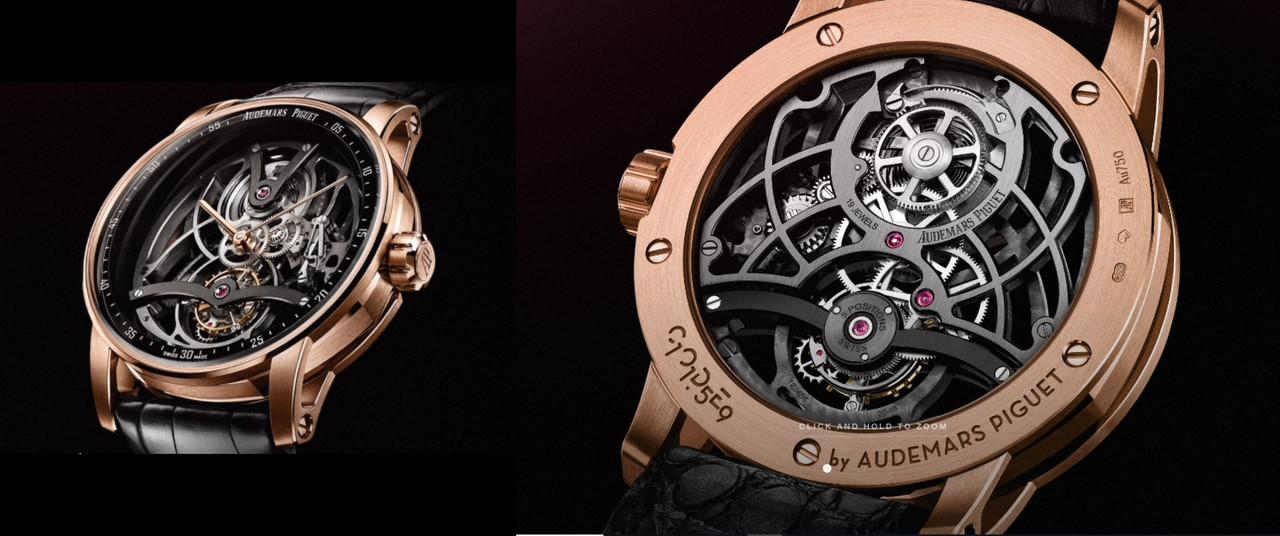 Some might be thinking back to the arguably underrated Jules Audemars collection. There was a minute repeater supersonnerie there too, as well as an open-worked tourbillon, a 'grande complication' with perpetual calendar, chronograph and minute repeater, and other classically styled watches. Click on this link for more. One wonders if they thought of resurrecting this line instead of starting a new one.
In a CODE 11:59 versus Jules Audemars competition, which would I choose? The Jules Audemars.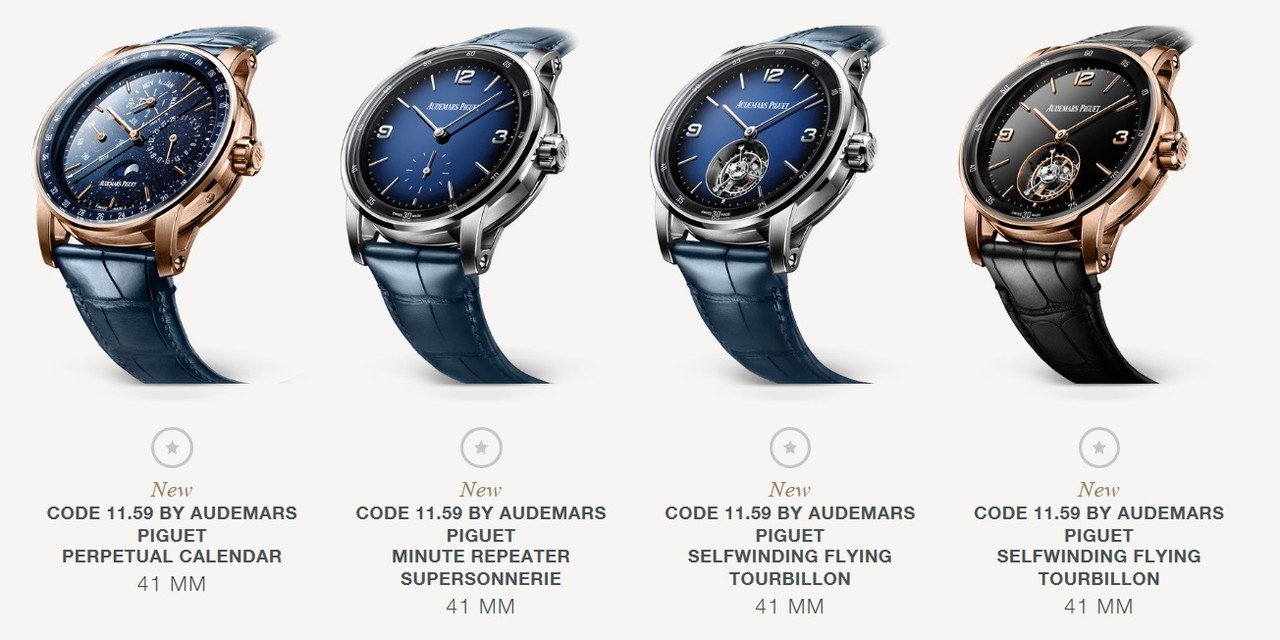 It is a bold move for Audemars Piguet to launch a new collection whose focus is on a new hybrid case design and movements (they finally have a serial production in-house automatic integrated column-wheel vertical clutch chronograph), as compared to the original Royal Oak or even the Millenary, both of which had an immediately recognisable design code. To do so with such a large number (thirteen) of launch models illustrates that they clearly believe in it and have gone all out.
We will write some more about the individual watches later, but if you want to look at the specifications for any of the new CODE 11:59, go to this link for the full SIHH 2019 launch collection.
---
---
Categories: Audemars Piguet, chronograph, Limited Editions, Minute Repeaters, SIHH 2019, Watch Profile, watches