After a long wait, and I know that it has been long because I was the second person to put my name down on a waiting list at the QVB Swatch Boutique in Sydney (but then took it off after I got one in Geneva in January, which those of you who follow me on instagram will have seen), the Sistem 51 will finally be available in Australia from 9am on Friday September 5, 2014.
For those of you who have heard about it but aren't quite sure what the fuss is about, it was launched at Baselworld 2013, during which it was arguably one of the most talked-about watches. What is so special about it is that it is an automatic watch comprised of, as the name states, fifty-one parts, all assembled by industrial robotics. If you read my earlier post here, you can find out more about it. and my initial reactions to the news and how important this watch is to Swatch. It has seventeen new patents attached to it, after all.
Having put my money where my mouth is and bought one, what are my thoughts, after having had and worn one for so long? Well full disclosures first – this is technically not my first black Sistem 51. The one that I picked up in Geneva had a slight issue with it so I returned it and got a new one, with thanks to a Geneva-based member of the watch community and the friendly folks at the Geneva Swatch Boutique.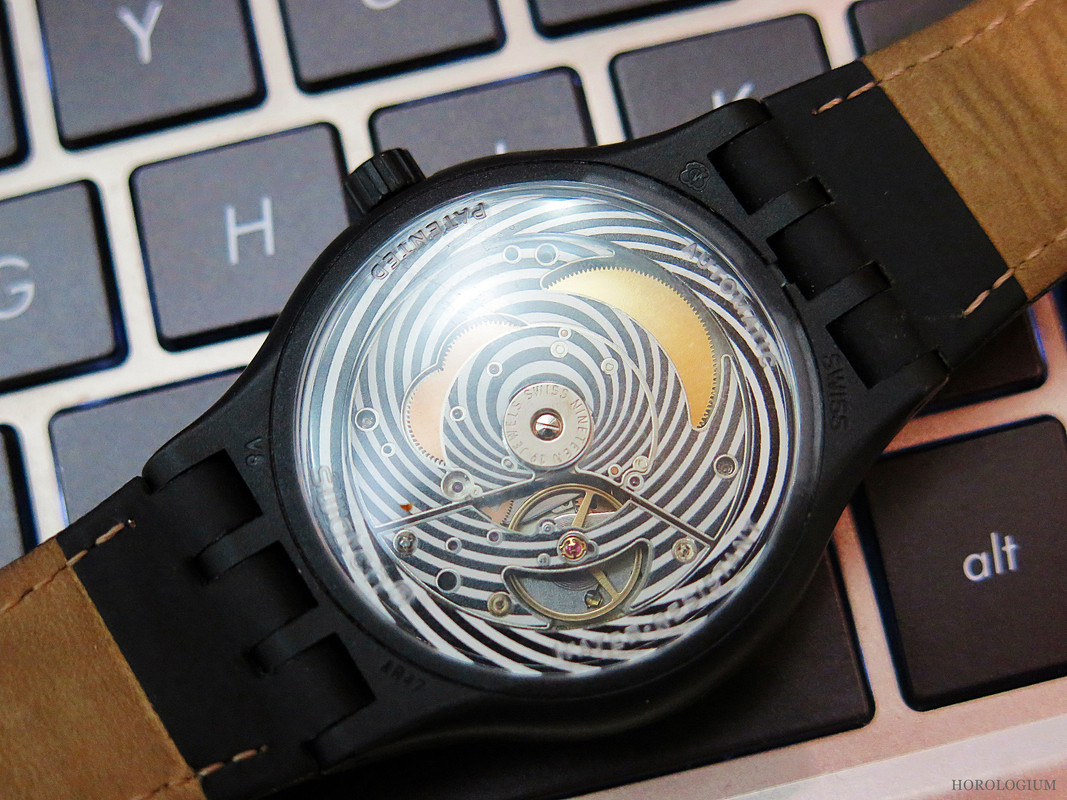 I had originally intended to get the blue model, on the grounds that it was the first Sistem 51 to be launched. When I saw them I realised that the one that I thought I'd like the least, the white, was in fact going to battle with the black for my wallet. At that time, and in that boutique, the only one selling them at that point, the blue had been the most popular. I mention this because for those of you who have had your heart set on one and have already decided on your colour preferences, keep your mind open. Once you get the opportunity to actually handle one, it can seem a bit different, especially between the two solidly coloured ones and the red or blue translucent versions.
To wear it is, basically, very much a Swatch, so there are no big surprises and nothing to worry about in this 42mm sized piece. The sweep seconds hand looks pretty good and the date window is either easy to read because of the contrasting background in my black model or too small and similar in size to the other white celestial dots on the black dial, depending on your eyesight. The black strap, now having been worn through hot and cold weather, performs well, and is clearly long-wearing. The white model, my second favourite, is well-suited to an Australian summer and yes, very unisex, for those guys who haven't tried a white watch before. All up it's going to continue to be a watch that many watchnerds want at least one of, and there will no doubt be other designs will be released in due course. It's a fun watch to wear and a nice addition to any watch collection.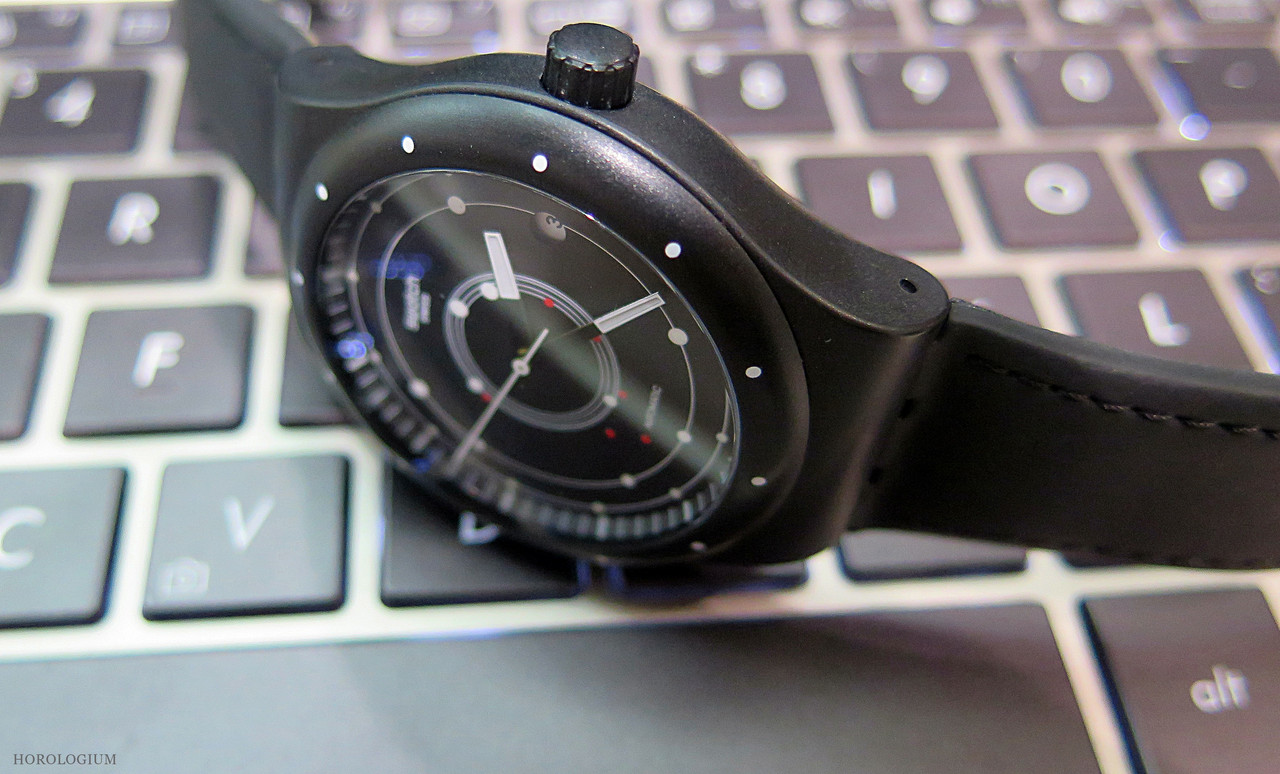 So if you are in Australia, how will you be able to get one? As mentioned, they will be on sale from 9am tomorrow (Friday). There is not an unlimited supply of them, and it will be a 'first come first served' policy that applies even to those who have had their names on a waiting list. For those who have been on a list, they will hopefully have either had a call in the last twenty-four hours or will receive one today, to give them the heads-up. Unfortunately for them, having had their name on a waitlist will not guarantee them an actual watch, just the advantage of having more time to organise things so that they can be at a boutique in time to get one.
All four colours will be available. Having spoken to the boutiques at the Queen Victoria Building and Westfield CBD, and having some idea of how many are on at least the waiting list that I am no longer on, if you want to be guaranteed of one on Friday then I would get in early. I shall assume that the policy is identical in all other cities.
The Australian RRP is $185. I paid 150 CHF.
---
---
Categories: Baselworld 2013, Swatch, Sydney, Watch movements, watches, Watchmaking