Seven hundred and sixty eight.
This is the number that were produced by Jaeger-LeCoultre in 2008 of the immensely popular re-edition of the 1968 (as opposed to the other 2008 re-edition of the 1965 version) Memovox Polaris diving watch. A 42mm stainless steel piece with sweep centre seconds hand, date and alarm, it contained the Calibre 956, lumed hands and markers, and a bi-directional bezel operated.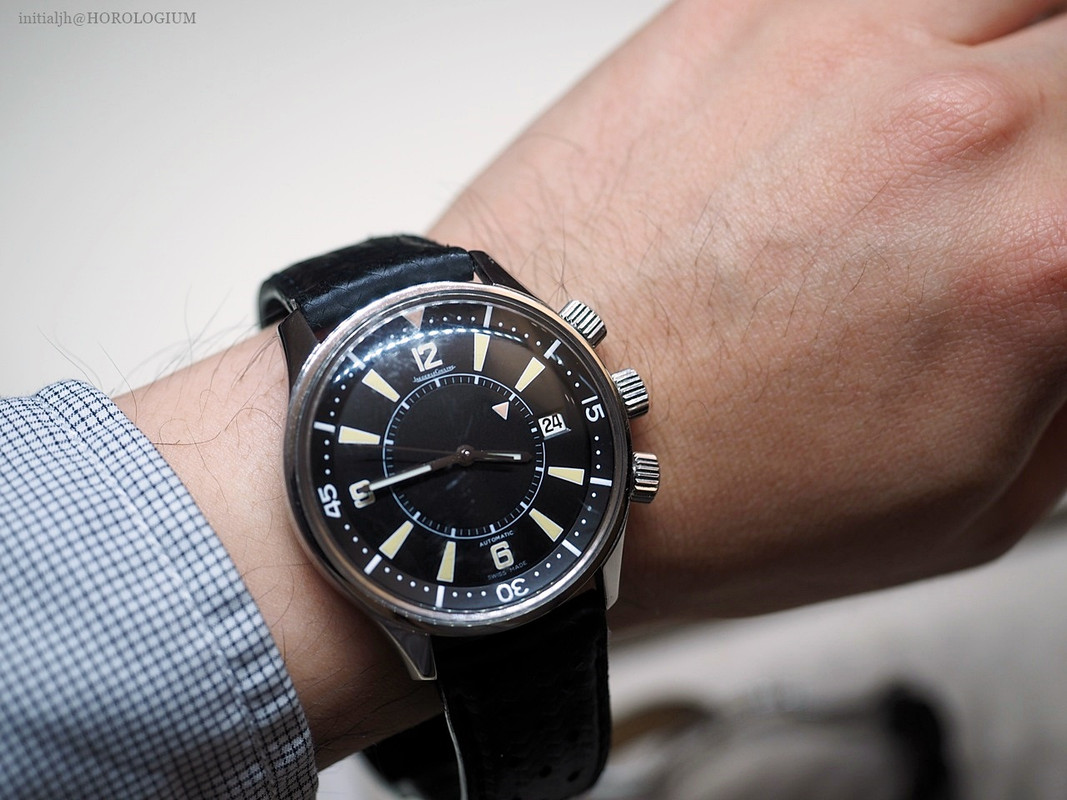 In line with its 1968 parent E859, this 2008 re-edition had an acrylic crystal that added to its 'modern-vintage' look. This was an incredibly well received watch and now, as was the case then, it is still a difficult watch to find, albeit it now not on the new market.
This, Horologium readers, is a prototype of the 2008 re-edition.
For those who do not know, the original 1960s Memovox Polaris diving watch had a patented triple-back case to improve the quality of the alarm and for water resistance. With a total production run of 1714 pieces between 1975-1970, the original rates highly not only for collectors of vintage Jaeger-LeCoultres, but also for diving watch enthusiasts. This is one of those 'milestone' watches for which the much abused word 'iconic', whose misuse should, perhaps, incur a financial penalty every time it is trotted out with little thought as to its actual meaning, is actually appropriate.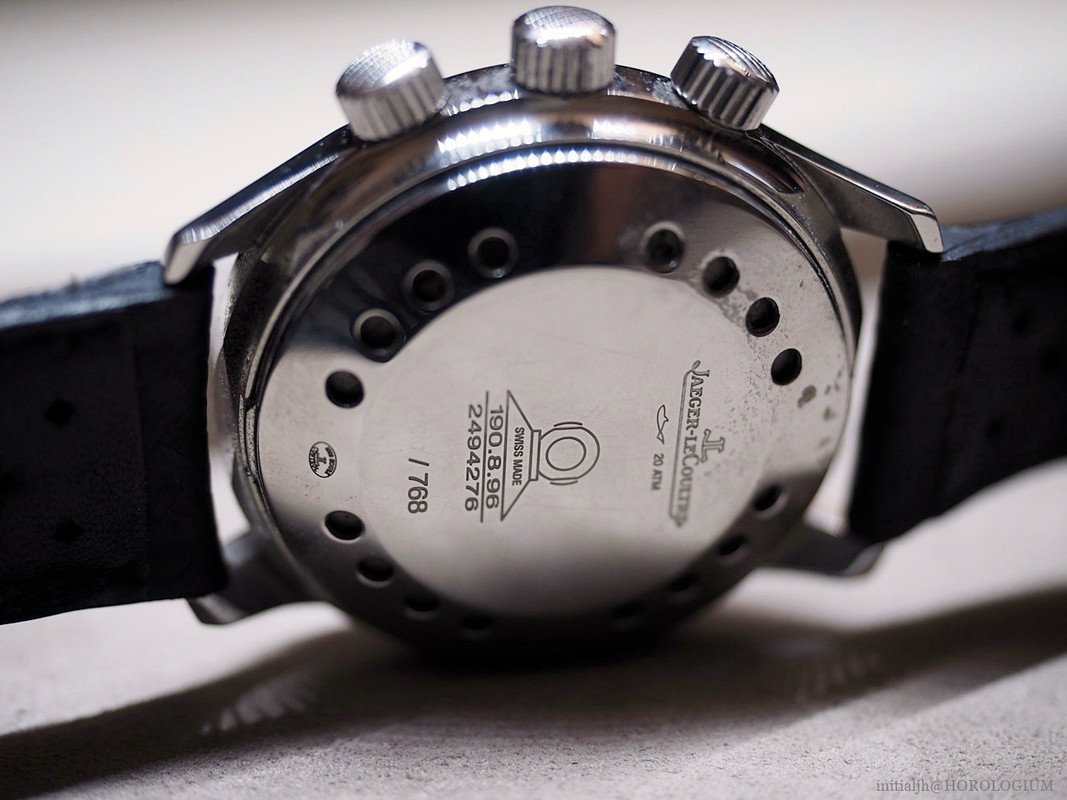 As you can see, even on this prototype there is a diving helmet engraving, as well as the all important 'out of series' absence of a number.
This is a well-loved and well worn piece, as befitting a prototype, and it was a very unexpected pleasure to be able to shown it earlier this year by its owner and Pierre-Etienne Durand, Jaeger-LeCoultre's Brand Manager (Australia & NZ), who suggested that we might wish to see what was on the wrist of the gentleman who was in the room with us. To see any watch prototype is special, but to my mind, to cross paths quite randomly 'in the wild' with one that is still being worn by someone who was involved with it, is even more special.
---
---
Categories: Divers watches, Hands-on, Jaeger-LeCoultre, Limited Editions, Switzerland, Vintage watches, watches