The just-launched UR-112 Aggregat is the latest addition to Urwerk's Special Project collection, with a new fully digital jumping time display (hours, minutes and seconds) and design that is pure Urwerk.
With the familiar use of carousels and satellites, at its time-telling heart is a set of prisms that rotate from a central axis – the hour and the minutes are displayed on triangular prisms operating under transparent cylinders.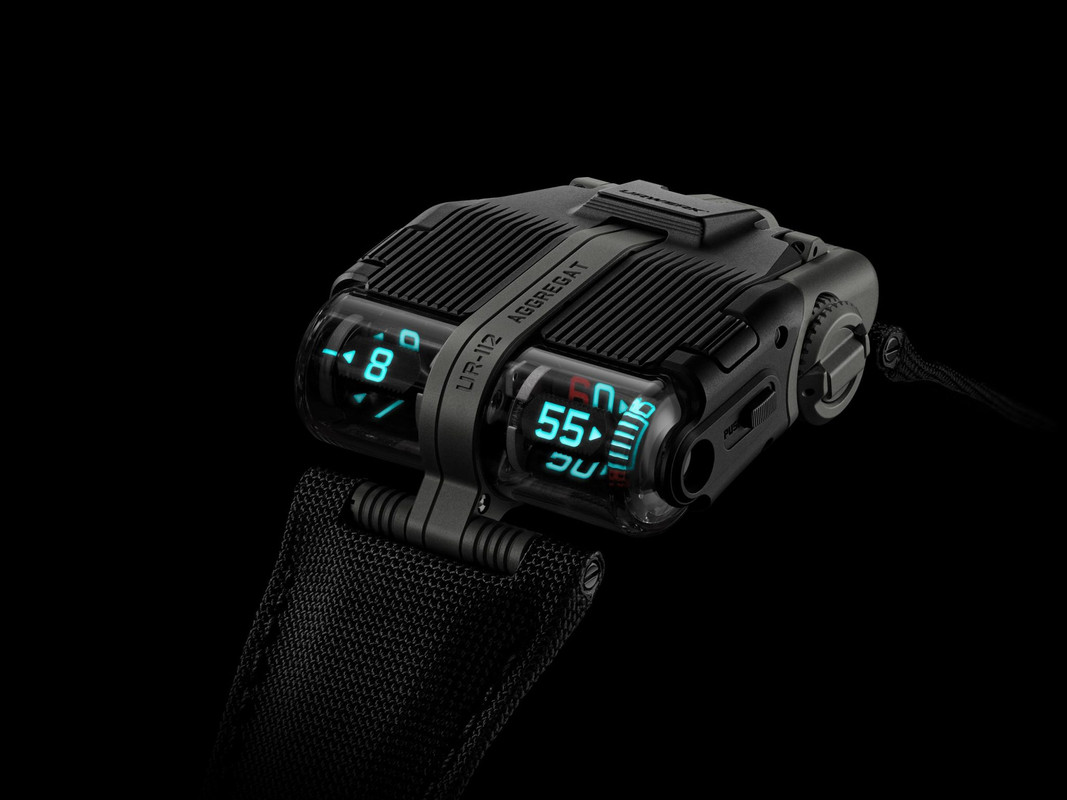 On the left is the digital hour display, with each of the twelve engraved numerals filled with Super-LumiNova. On the right is the same system for the 'dragging' minutes, which move in 5-minute increments. At 60 minutes, the hour jumps to the next one. The hour and minute prisms are in Beryllium copper, the eight planetary gears in titanium, and the seconds disc is sicilium. The seconds are etched on tiny silicon wafer discs. Finishing on this side is a combination of circular and straight graining, sanding, and Côtes de Genève.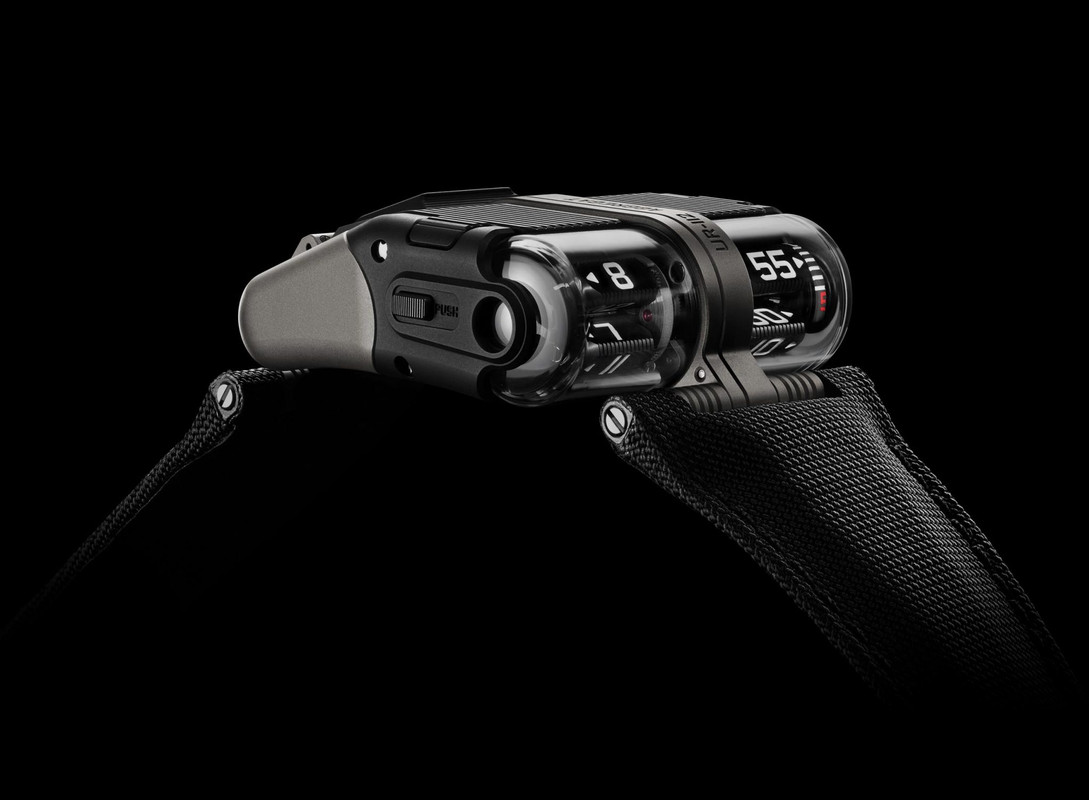 A long, thin rod connects the body and head of the UR-112 – a transmission shaft which is a set of cogs and gears that this axis to transmit all the energy required. This shaft with double gearing – one at each end – is perpendicular to the horizontal time indication.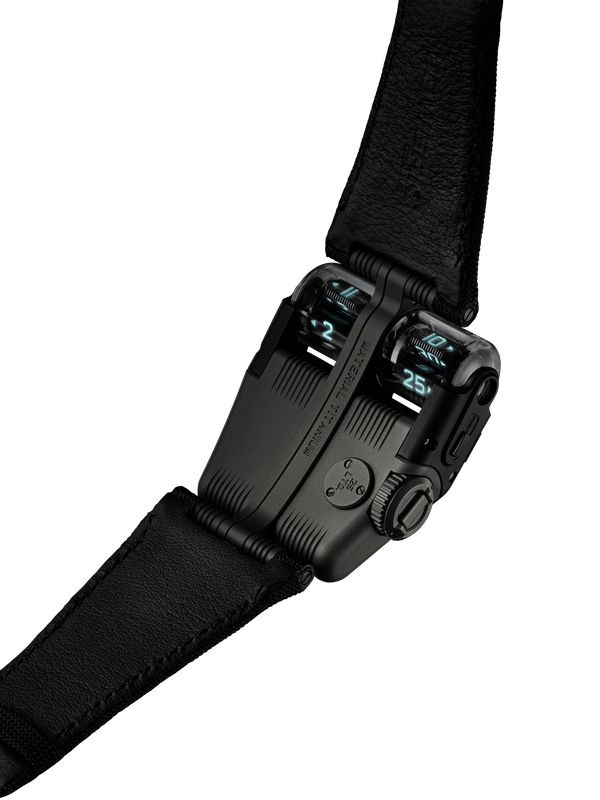 Powering it is the automatic Calibre UR-13.01, beating at 28,800VPH with a power reserve of 48 hours (for which the indication is situated on the dial side opposite the seconds).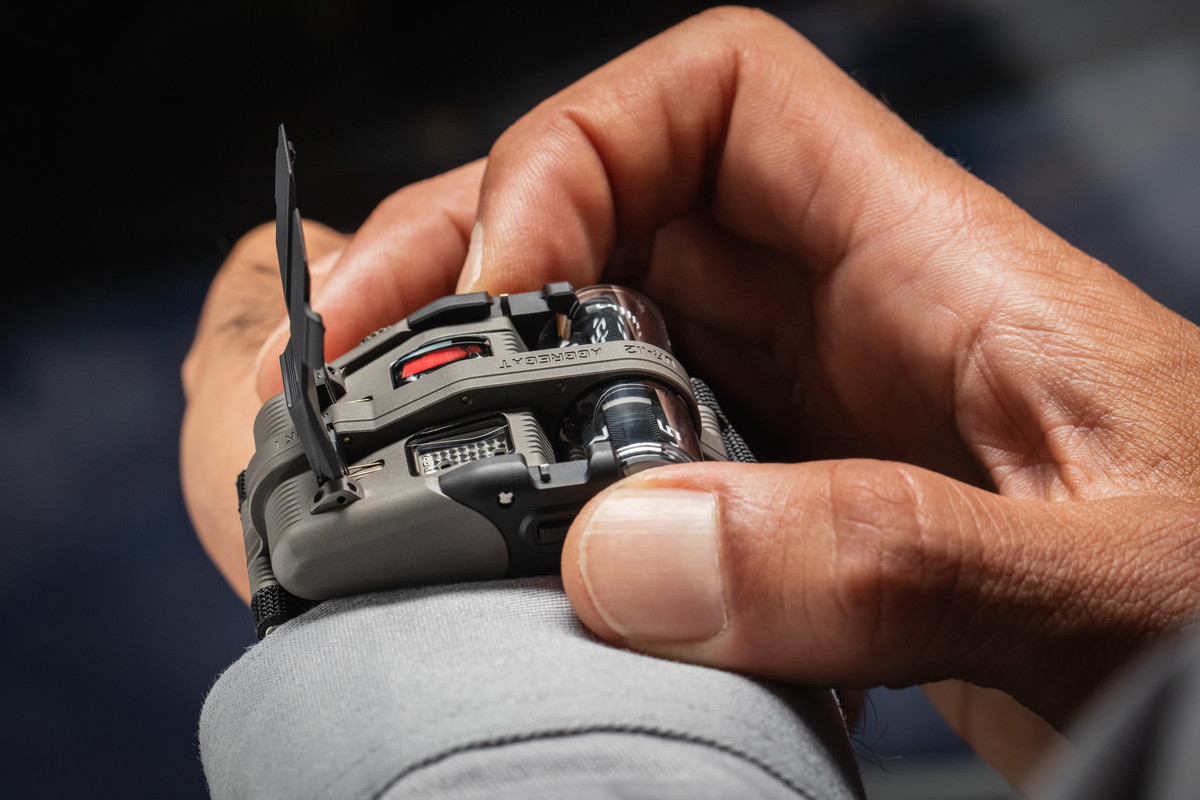 The watch 51mm x 42mm x 16mm in black and gunmetal PVD-coated titanium with matte finishing. It is a hunter-style case and the cover is titanium. You can see the pushers labelled 'PUSH' that are used to release the cover. Water resistance is 30m.
This combination of new and familiar is quintessentially Urwerk; for those who love these core features that characterise the brand, the UR-112 Aggregat is a cool thing.
Coming on a fabric strap and in a limited edition of 25 pieces, the RRP for this first UR-112 Aggregat bicolore edition is CHF 250,000.
[Photo and video credit: Urwerk]
---
---
Categories: Limited Editions, URWERK, Watch Profile, watches, Women's watches