Some of you reading this may have been young(er) adults when Cartier launched the Must concept in the 1970s, but some also likely to have been kids of the 1970s and 1980s with a vague awareness or recollection of having seen advertisements for a variety of products like pens, lighters, and perfumes that were branded 'Must de Cartier'.
The Must de Cartier products started in the early 1970s, but the watches came in 1977. The original watches, based on the Tank Louis Cartier and in quartz, were positioned as a lower priced way so that Cartier could entice new customers. The Must de Cartier Tank even came in gold-capped silver (Vermeil). It was about fashion, making the brand accessible, and it was successful.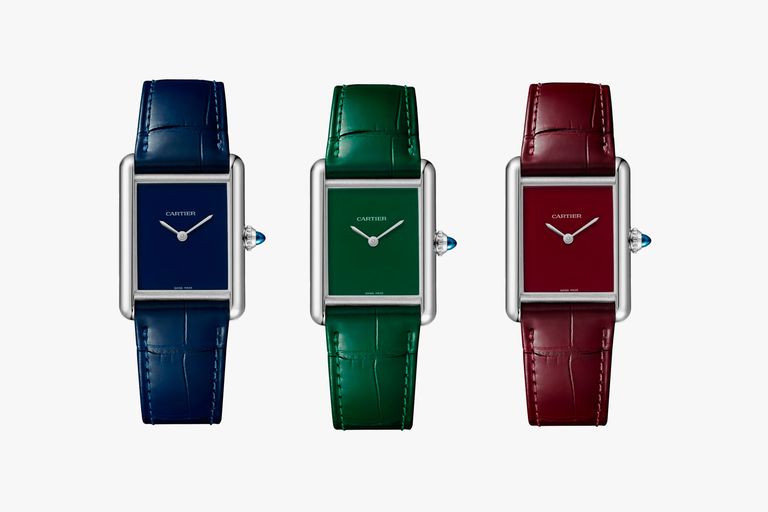 The most headline-grabbing amongst the fifteen new models in the Tank Must lineup at Watches & Wonders 2021 were the Monochrome and the SolarBeat, and it is these two which we shall talk about today.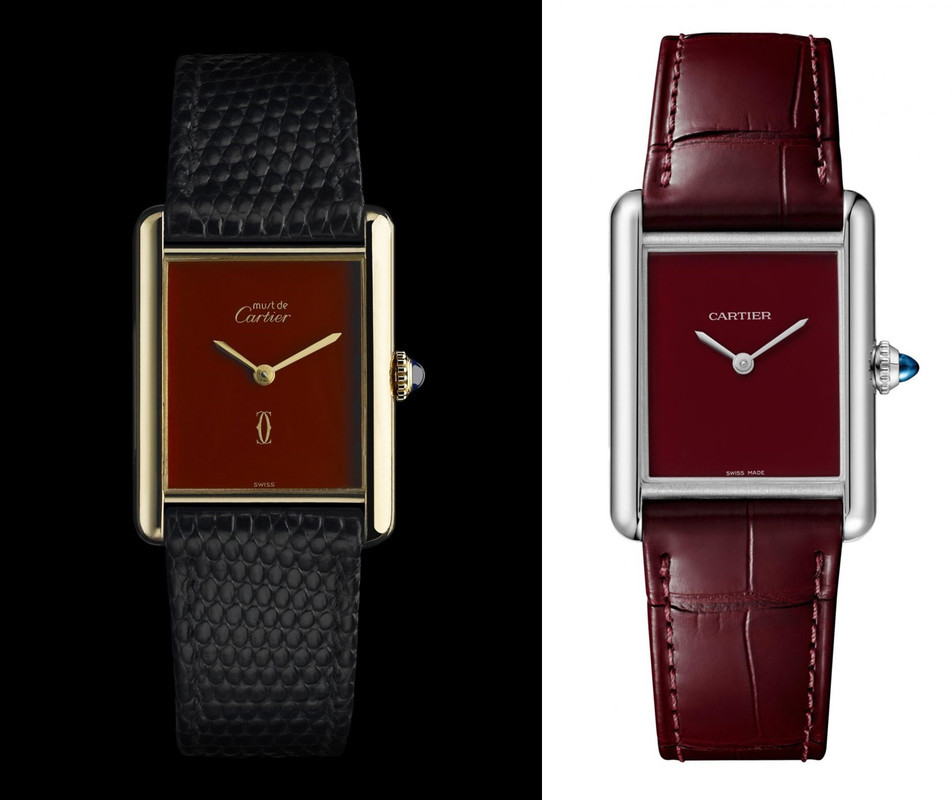 Old versus new
Some of these early Tank Must pieces were monochromatic, notably burgundy, and the trio that have just been released are very much updates of the original. They come in either blue, green or of course burgundy, with matching straps. Their dials are left clean, and look better for it. They are also quartz like their predecessors, and there's not much doubt in my mind that they will prove very popular for reasons similar to those in the 1970s – they are visually appealing, price and photograph-friendly, and will appeal to a younger demographic.
Now – the SolarBeat.
So it turned out that the Ressence Type 2N 'Night Blue', with its custom-made photovoltaic cells under micro-shutters powering their e-crown system, wasn't the only photovoltaic game in town during Watches & Wonders 2021. Cartier came up with a surprise – the SolarBeat Tank Must, the brand's first solar powered watch.
Cartier doesn't exactly come to mind when thinking about solar powered watch movements, but they have developed this movement in-house (it took two years) and now it has found its way into a Tank, with small perforations in the black Roman numerals providing the openings through which the light can reach the cells.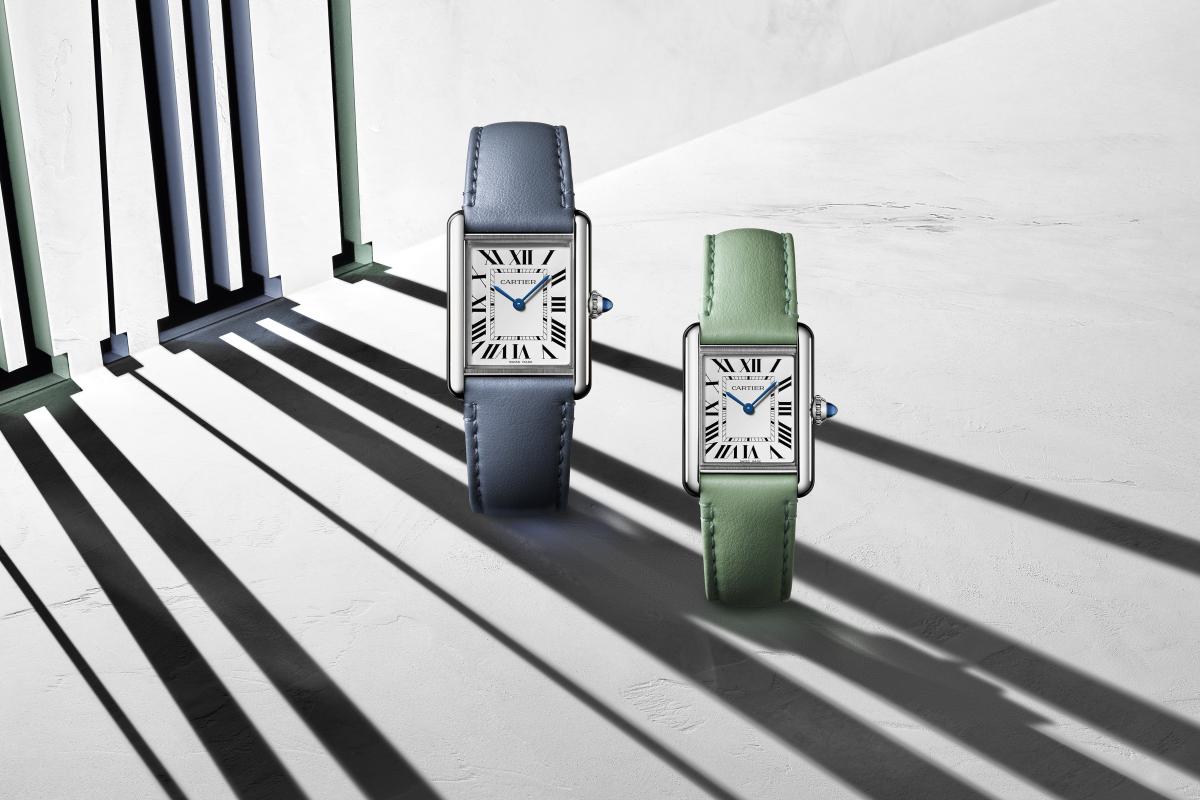 The new SolarBeat is in a stainless steel case and available in either 33mm x 25.5mm (large model) or 29.5mm x 22mm (small). Cartier says that it is anticipated that it will take 16 years before the quartz SolarBeat needs servicing/ the cell needs seeing to.
The straps, in black, blue, or light green, are produced from apple scrap by-products. With pricing to be under $3k, they will be available later this year and also fall neatly into the 'Must' historical umbrella in terms of positioning.
The words 'solar' and 'Cartier' don't traditionally come together in one's mind, but this is likely to work to their advantage, as those looking for a dressy versatile watch with a luxury name but something different (solar powered and the straps) at this sort of price point will find it an attractive proposition. I suspect that, like the Monochromes, that it will also be a crowd-pleaser.
[Photo credit: Cartier]
---
---
Categories: Cartier, Watch Profile, watches, Watches & Wonders Geneva 2021, Women's watches