We admittedly don't tend to cover inexpensive quartz watches here, but that isn't an absolute rule for which there are no exceptions, so today is about a brand of which we are aware but don't follow, so we missed the first part of this particular development.
Swedish brand TRIWA generally makes inexpensive quartz (but not exclusively) watches with simple familiar designs. Founded in 2007 in Stockholm, the name derives from their ambitious founding principle of "Transforming the Industry of Watches".
Transforming an industry is something which perhaps many brands would like to achieve in one form or another, but they have two recent achievements of note.
The first of these was their 'Time for Peace' Humanium range, made from something called 'Humanium metal', which is made from illegal firearms taken from conflict zones. Confiscated firearms are destroyed, turned into a metal, and TRIWA have used it to make the cases for these watches. Each watch can be traced back to a specific weapons destruction programme, and comes on either an organically tanned leather strap or a recycled PET nylon strap. They come with either Miyota or Ronda movements and 15% of the purchase price goes to violence prevention programmes. They have raised over EUR 100,000 for programmes in El Salvador, from where the metal was obtained. You can take a look at them here.
In a similar vein, some of you may remember a pen launched a number of years ago by Cross called the Fonderie 47. The metal from AK-47s used in African conflicts that have been destroyed is turned into these pens, with the proceeds going towards efforts to take more of these assault weapons out of circulation. Over 50,000 assault rifles have been destroyed to date.
The second TRIWA release of note came earlier this year, and ties into our recent post about Ulysse Nardin's Diver NET watch and what I mentioned as the growing momentum by watch brands to operate more sustainably.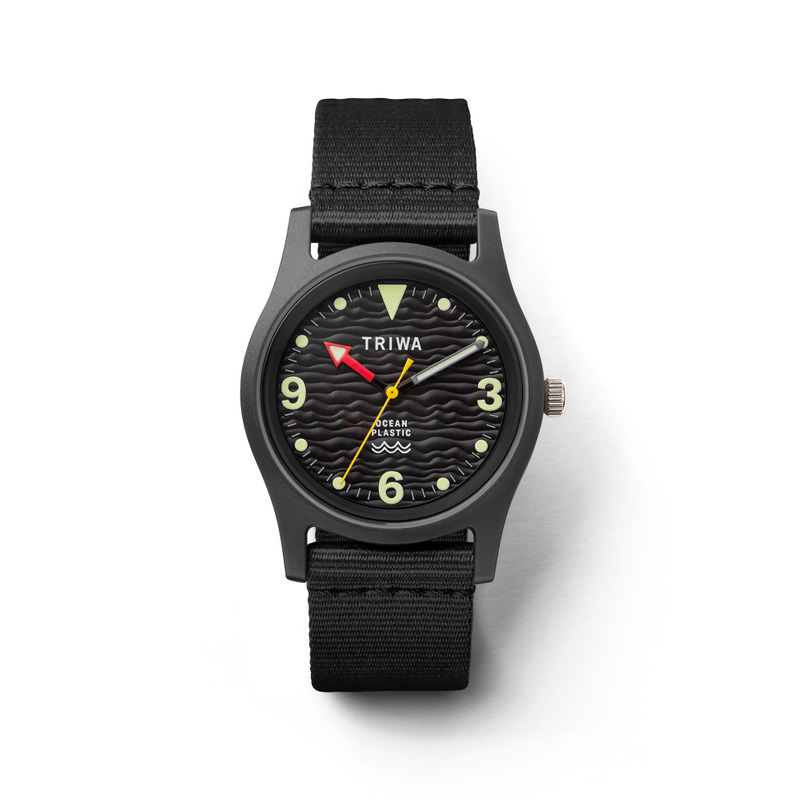 Building on a new tagline of 'Time for Change', TRIWA launched its inaugural Time for Oceans collection, a small collection of boldly coloured casual watches with both their cases and straps made from recycled ocean plastic. There were four models powered by a quartz Miyota movement.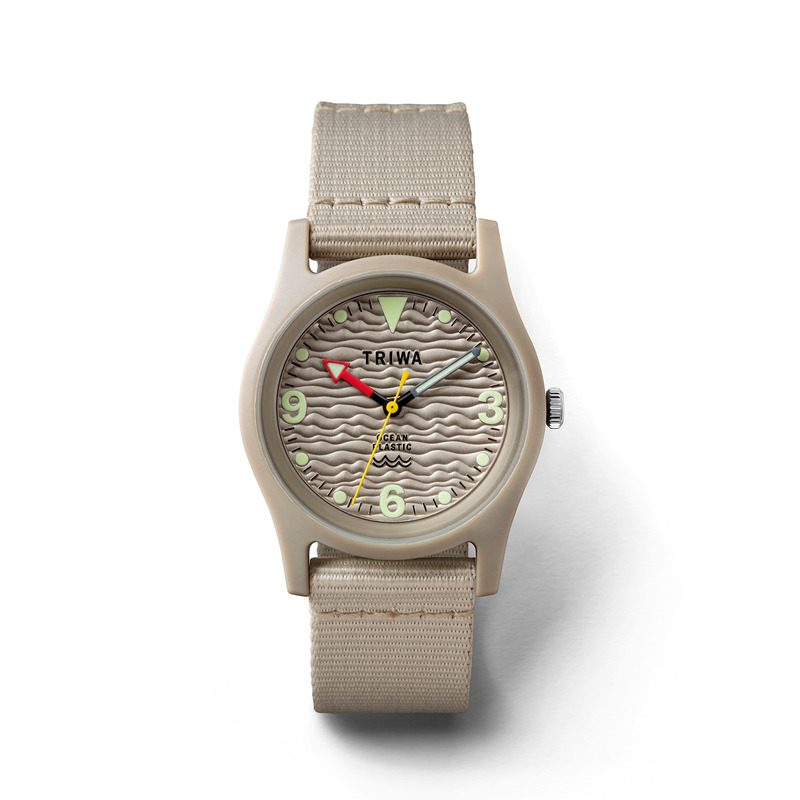 It did well, and there is now a second mini collection, called Time for Oceans Arctic. It consists of two watches and its goal, again, is not just the usual 'awareness' or financial assistance approach, but to recycle another 10,000 plastic bottles over the next six months. The Time for Oceans Arctic watches are made from 100% recycled/ upcycled ocean plastic material produced by a Swiss company called '#tide granules' and come in black (called 'Octopus') or beige (called 'Sand'). Inside the 37mm cases are a Miyota 2035 quartz movement, and they come on woven Zulu straps with stainless steel buckles.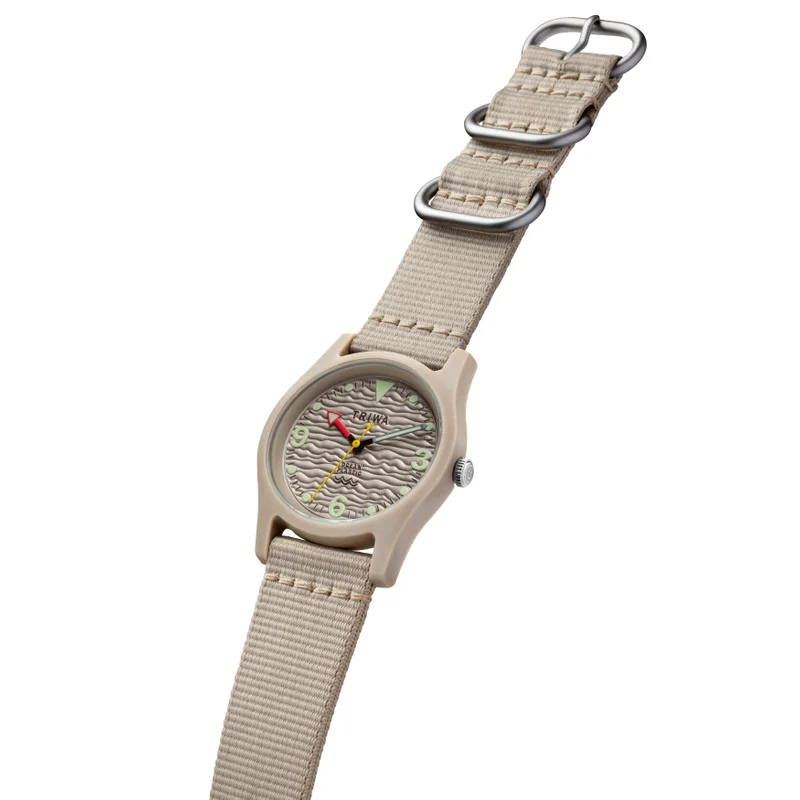 Both this new Arctic collection and the launch Time for Oceans pieces are available directly from the brand's website for EUR 119.
Last year someone said to me that they thought that sustainability would be the next significant trend in the watch industry, and he may just be right. If we look at a major brand, some of you may have missed it, but IWC recently released a 2020 Sustainability Report, and I've seen a handful of new pieces from assorted brands which are taking gradual steps by using new packaging also reflecting such a change.
[Photo credit: TRIWA]
---
---
Categories: IWC, Sustainability, TRIWA, Ulysse Nardin, Watch Profile, watches