Deloitte have released the 7th edition of their report on the Swiss watch industry, based on an online survey and interviews of fifty-five senior industry executives between mid August and mid September 2020, and 5,800 consumers in China, France, Germany, Hong Kong, Italy, Japan, Singapore, Switzerland, UAE, the United Kingdom, and United States.
COVID-19 is obviously the issue hanging over everyone. With the increasing number of cases and imposition of new restrictions across some cantons of Switzerland since the release of the report, this will no doubt increase concerns about the possibility of further effects on the production and supply side as well. With exports falling 28% in the first nine months of the year, Swiss watchmakers believe their industry will be hit worse than many others by the pandemic, but it is not their only worry.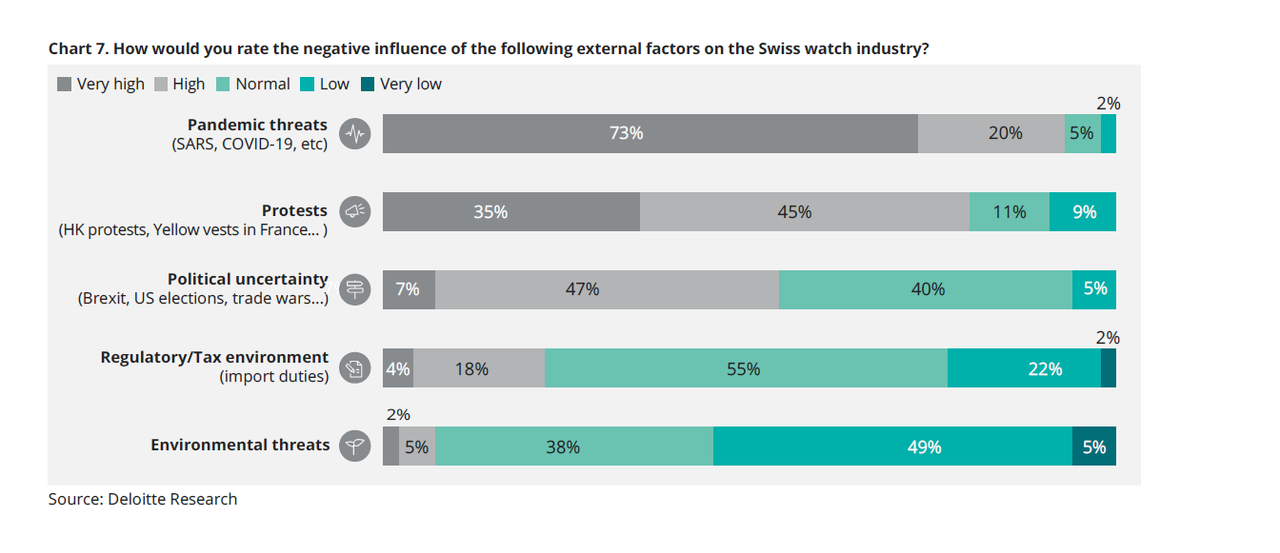 In fact the survey found wide-ranging concerns and pessimism about falling sales, with 67% of the 55 executives surveyed indicating a pessimistic outlook for the Swiss economy as a whole while 85% said the watch industry faces difficult times ahead. With international travel still significantly disrupted, and given the importance of tourism to the sector, there are of course concerns about when travel resumes, how long it will take, and the economic effects of COVID-19 on the capacity of people to spend on watches. Horologium has covered the entry of some brands into their own pre-owned market, and this is a topic that was also discussed with industry executives by Deloitte, as was the increasingly hot topic of sustainability within the industry.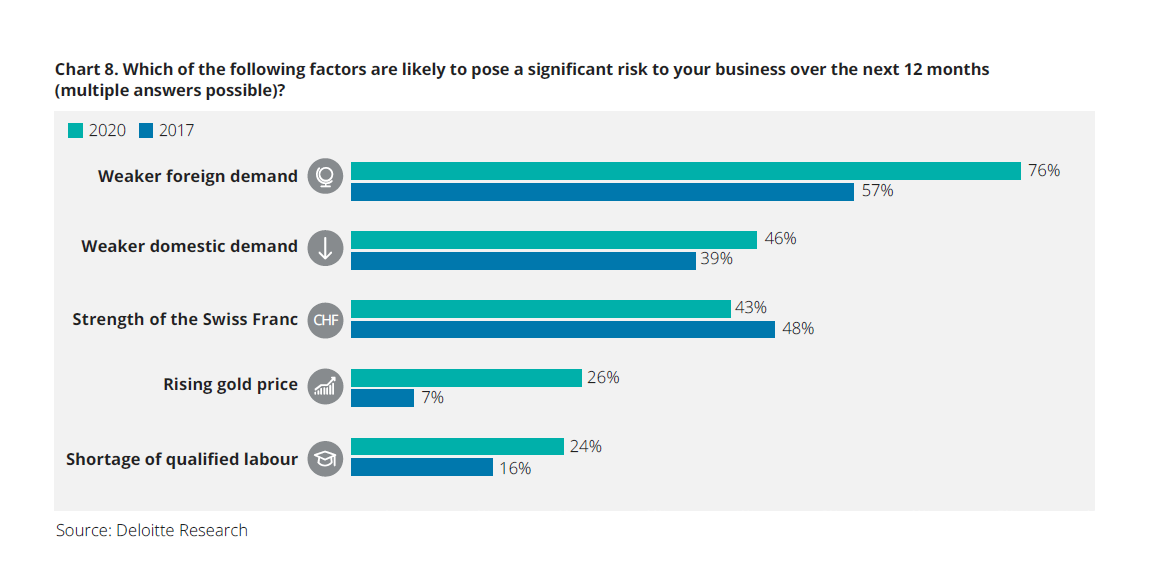 Geopolitical issues such as protests in Hong Kong and France, Brexit, the U.S. elections and trade disputes were also mentioned, as was the increasing popularity of smart watches. Apple sold 30.7 million units last year, compared to 20.6 million units sold by the entire Swiss watch industry, and 62% of surveyed watch executives said that the Swiss watch industry had been too slow to respond with regards to smart watches. One-third of them believe that smartwatches pose a real threat to their business interests, compared to 14% for the 2017 Deloitte survey.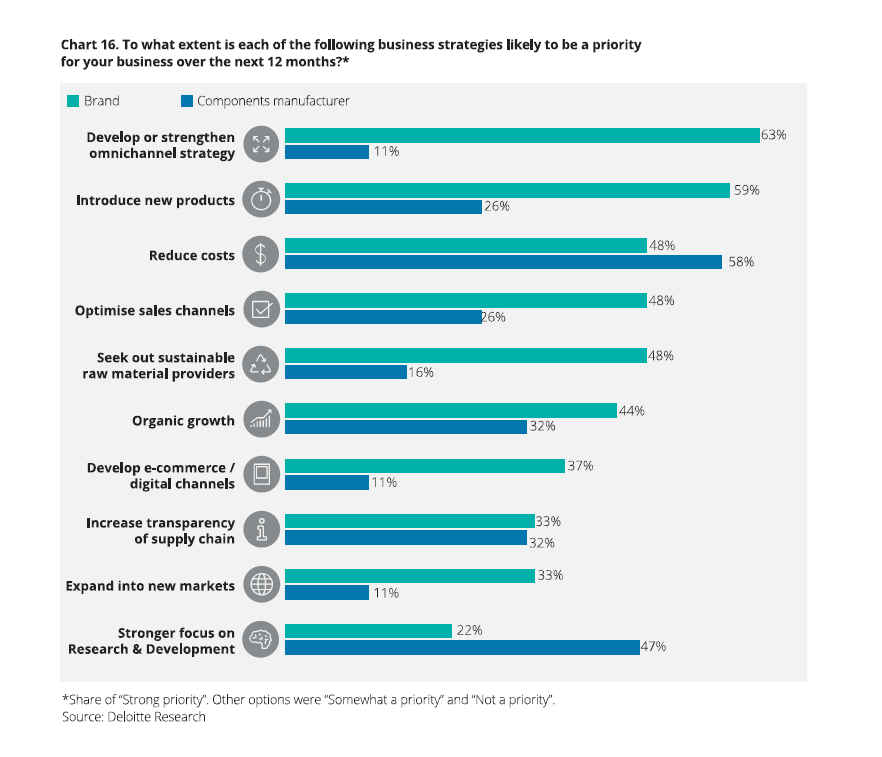 Especially in light of the COVID-19 pandemic, there was much discussion about selling through digital channels, with both the watch executives and consumers asked about this topic. Bricks and mortar shops and buying 'off line' are clearly still important to both sides of the transaction.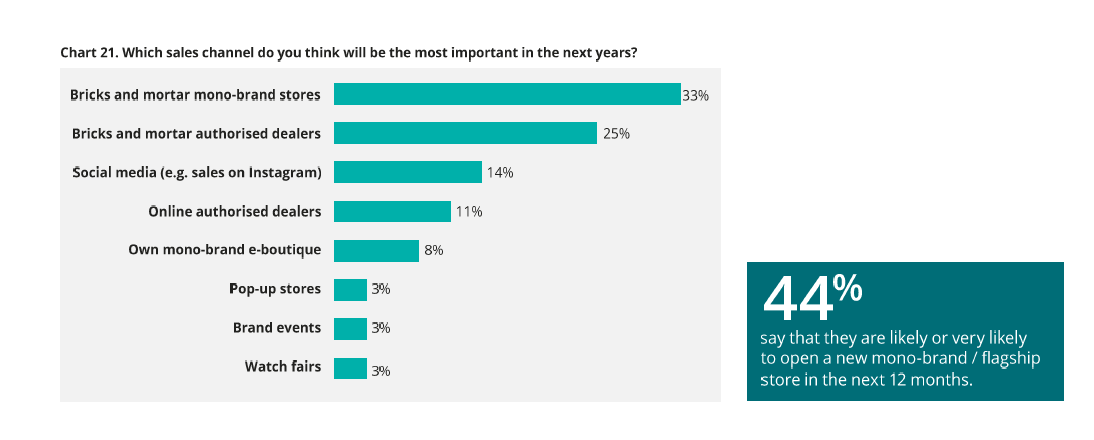 On the other side of the equation, the results of the consumer responses showed differences across ages and regions with regards to a number of issues.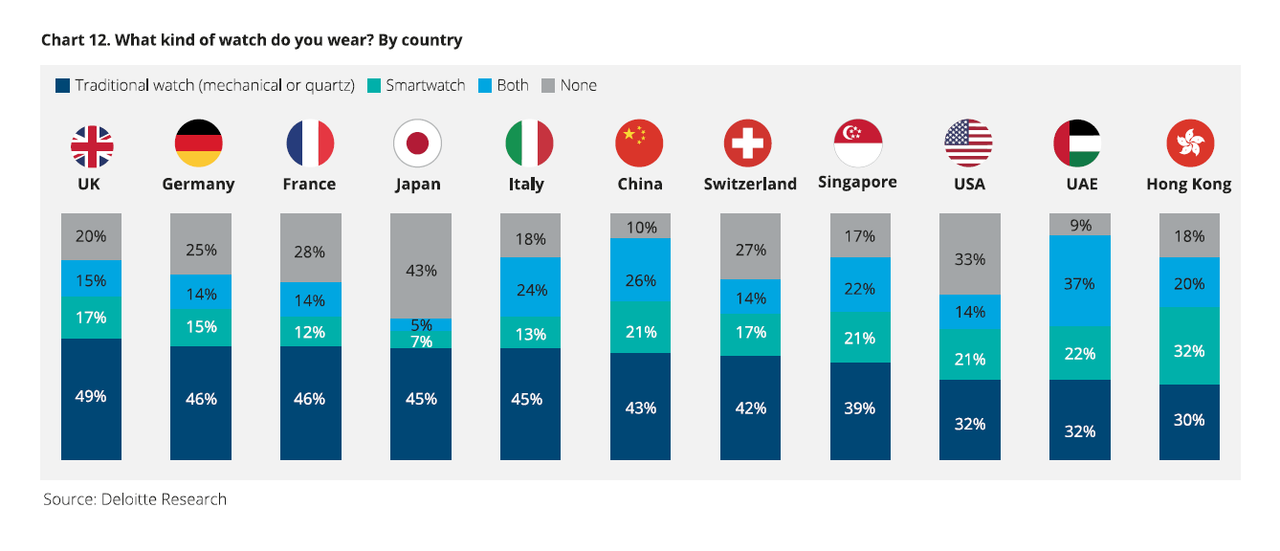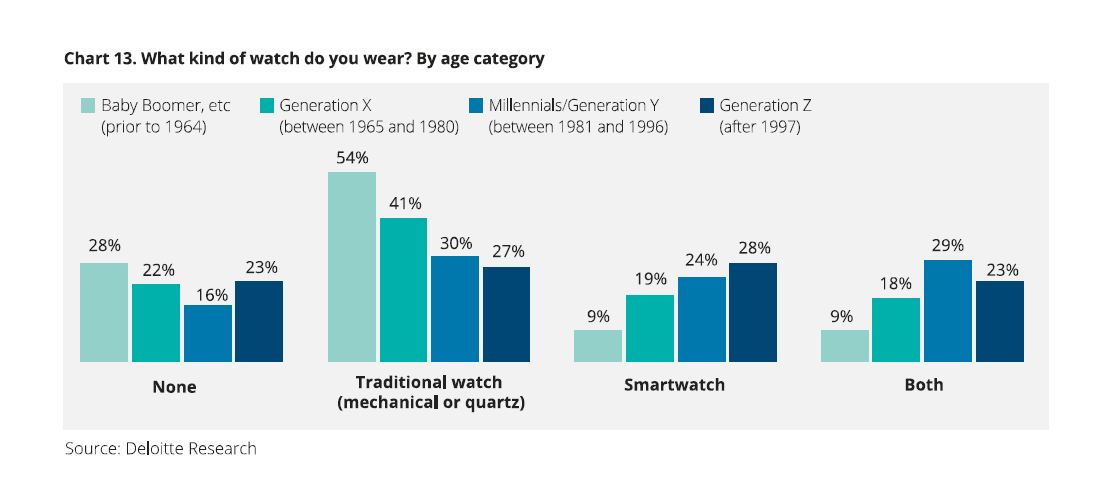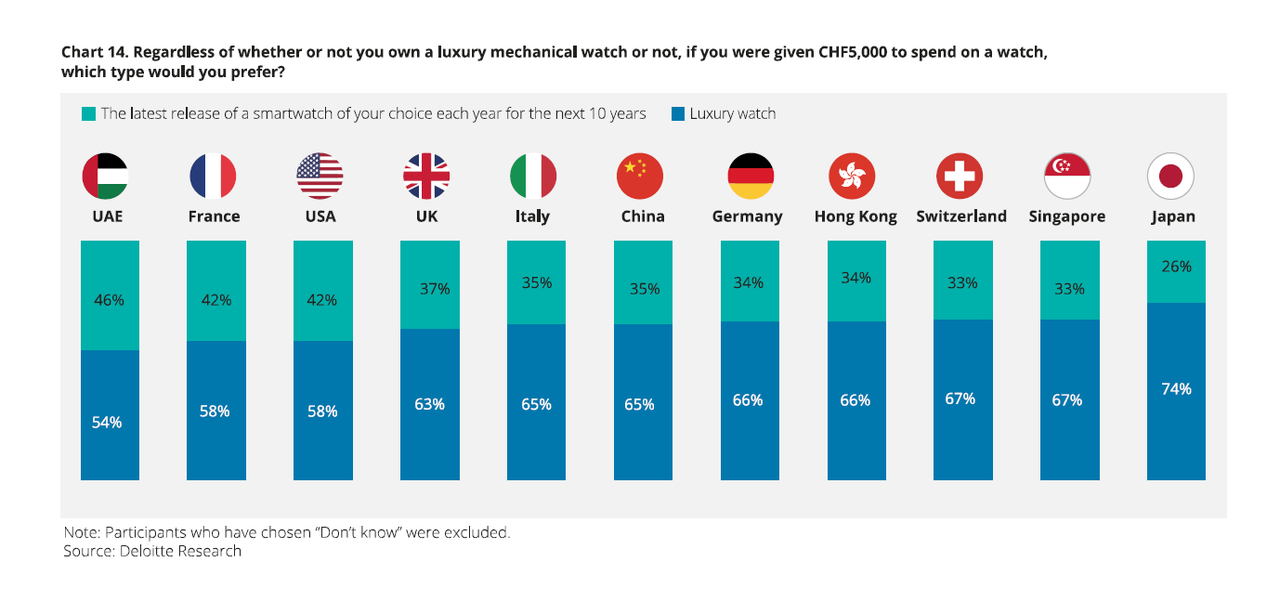 These are just a small sample of the results of the survey. The full report from Deloitte is available to read at this link and worth perusing.
[Chart credit/ source: Deloitte Research]
---
---
Categories: Industry news, News, Smartwatch/ wearable tech, Sustainability, Switzerland, Watch shopping, watches, Watchmaking