The world of independent watchmaking will always be a niche one, in large part by dint of the small production numbers, as well as for the higher average entry price point into it. But even within such a niche the term applies to brands of quite disparate sizes and of varied production numbers. It is also still a very Europe-dominated group. One country for which there are a couple of highly regarded watchmakers is also the country best known for some of the world's largest brands and biggest mass watch production numbers – Japan.
Independent watchmakers are not the default thought when people think about Japanese watches, with high end timepieces from Japan usually associated with Seiko's premium brands. However, there are two names of note – Masahiro Kikuno and Hajime Asaoka, both of whom are members of the AHCI.
Today we are talking about a piece from Asaoka which was released this year under a new 'sub (or diffusion) brand'. For a watchmaker whose watches are done in consultation with clients and may take a year to deliver, the Kurono Bunkyō Tokyo, powered by a Miyota 9085 movement but with the Asaoka touch, provided an affordable piece of the 'indie world' and sold out in minutes. His goal was accessibility and to have a watch that he himself would wear on an everyday basis; if you were quick enough, at ¥ 180,000 + tax it was a bargain.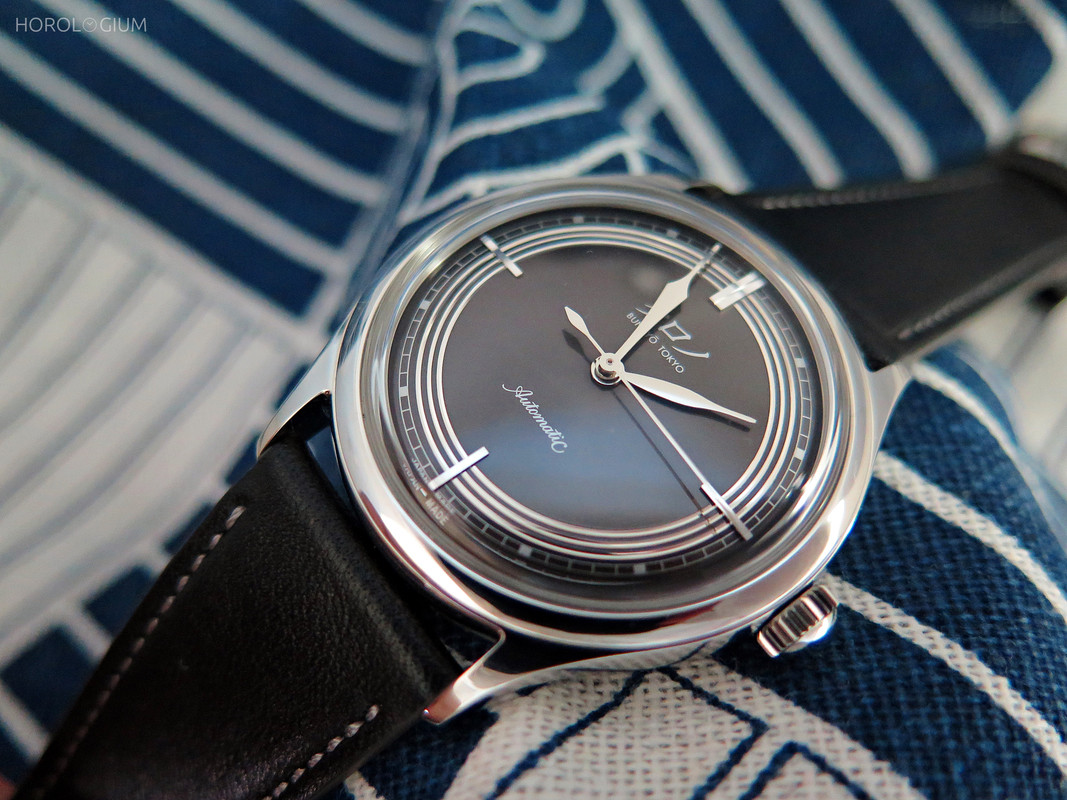 This first collection under the 'Kurono Tokyo' label had three variants – Midnight Blue, Mystic Grey, and Eggshell White, all in editions of fifty pieces. The eggshell white was a special edition for Sincere Watches. Asaoka used his existing relationships for this new label, with the production of Kurono watches managed by the Precision Watch Tokyo Co Ltd., who also take care of his own branded watches.
The Kurono is a a very traditional stainless dress watch in size (37mm), and with a very marked vintage-yet-modern dress watch look and feel to it. The quality of the dial in this example, which which is dark and glossy with sharply finished applied indices, belies its pricing; it has a sleekness as well as sheen. This particular piece is so dark that it could be mistaken for black. There are no numerals, just large stick markers at 12, 3, 6, and 9, and a railroad minutes track with a series of concentric circles connecting the large hour markers.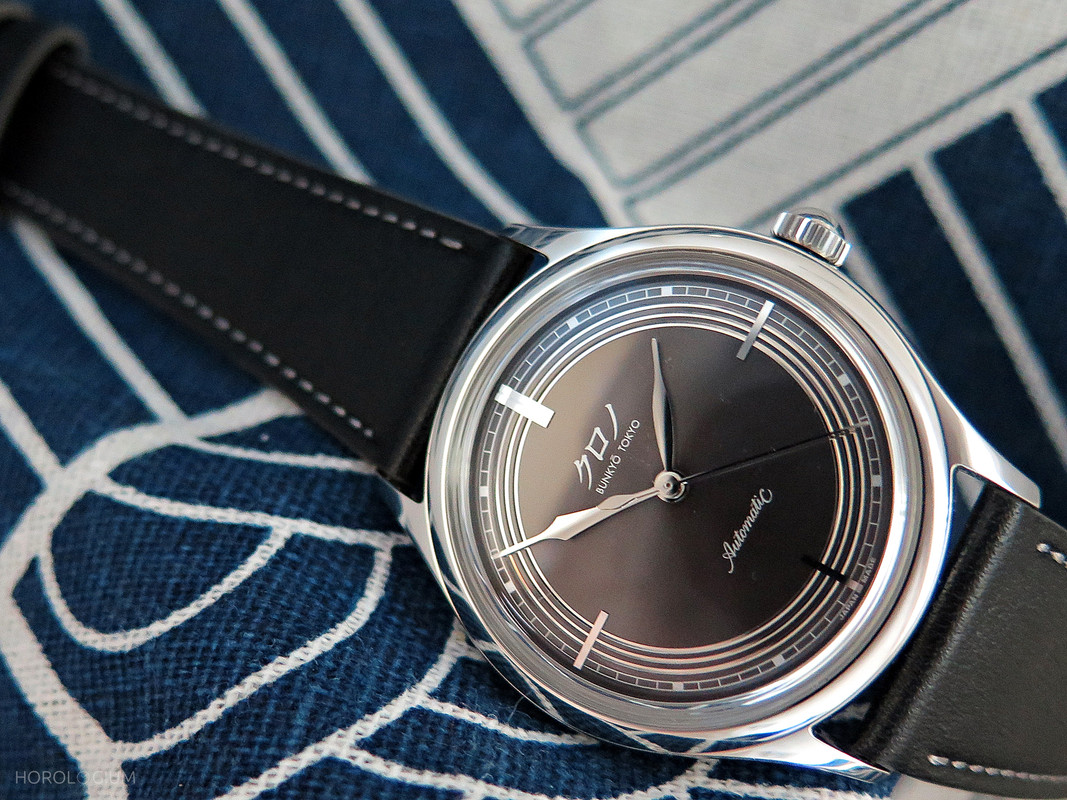 Proportions are important in watch design, but so too are the seemingly small design decisions such as how many circles to have, the thickness of each circle, each marker, the minutes track etc. If you read Asaoka's words about these, from his website, you will find that each of these was thought through down to the last 0.1mm. The lineage of the design and aesthetics of this piece is not just in the past, but also in the Tsunami piece under his eponymous brand.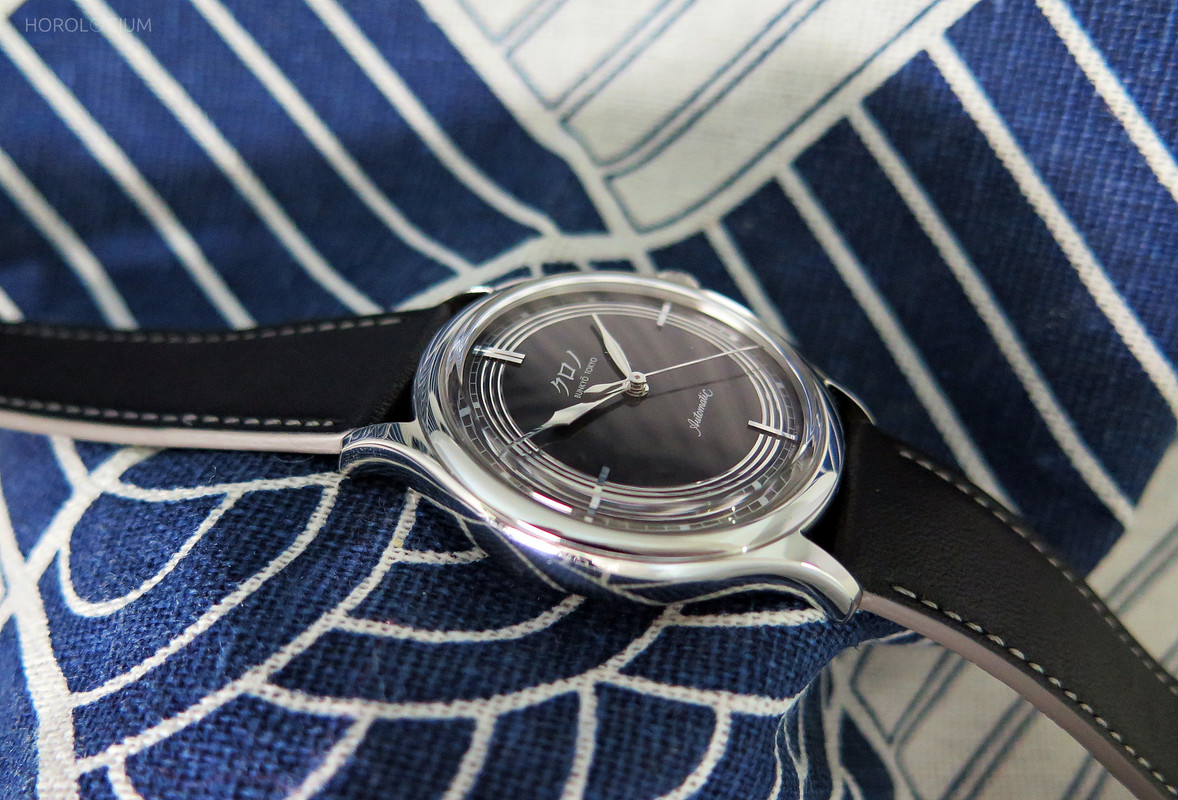 Coming on a calf strap, the case back is signed Bunkyō Tokyo, named after the ward in which Asaoka works, as well as bearing his name. This is an elegant watch that looks and feels like a piece that costs more than what it did. It stands on its own and is value for money in and of itself even if you removed all identifiers about the well-regarded name behind it.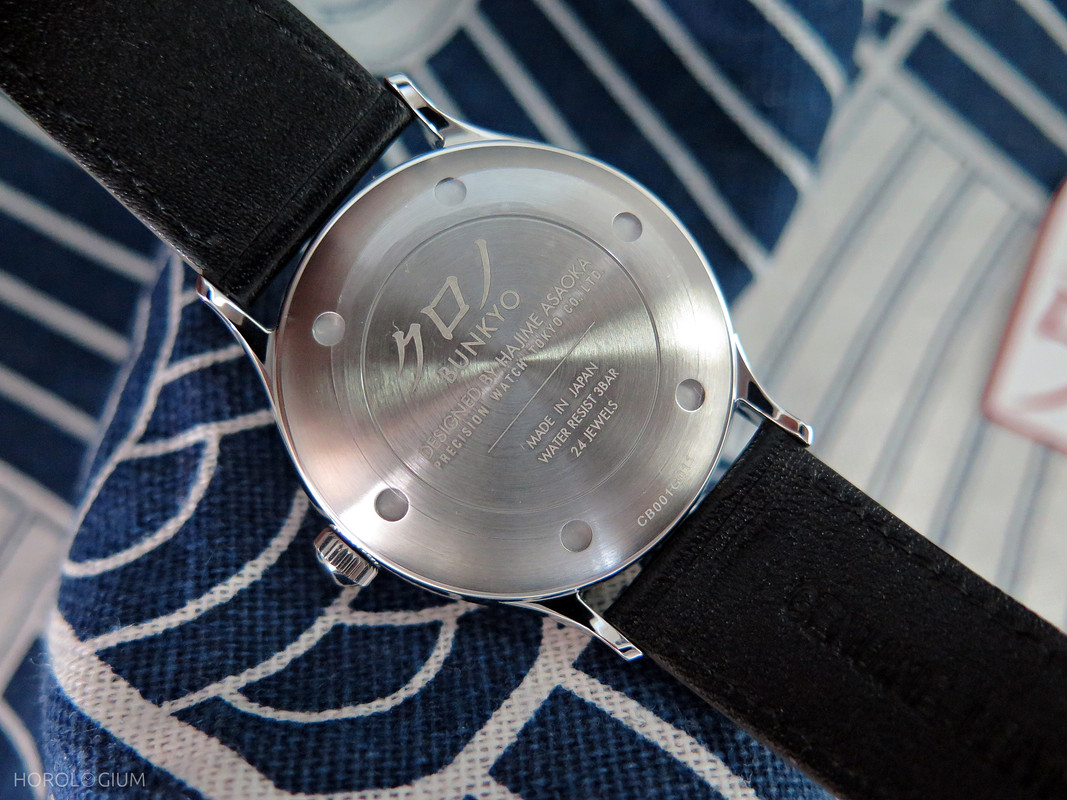 Following on from the success of the first piece under this brand name, last month Asaoka announced the new Kurono Classic 'Reiwa' in a copper variant and a silver variant, both with a limitation of 50 pieces each. With a two part dial that reflects the proportions and design of the launch piece but also with added metallic effect, it is a more complex dial to manufacture because of the combination of metallic and non metallic elements. The vintage aesthetic is perhaps even more noticeable here – there is more than a little of a Polerouter feel to the dial. The two variants of the Reiwa will come on crocodile straps. At the equivalent of about USD 2,200, the copper sold out in 6 minutes and the silver in 16 minutes.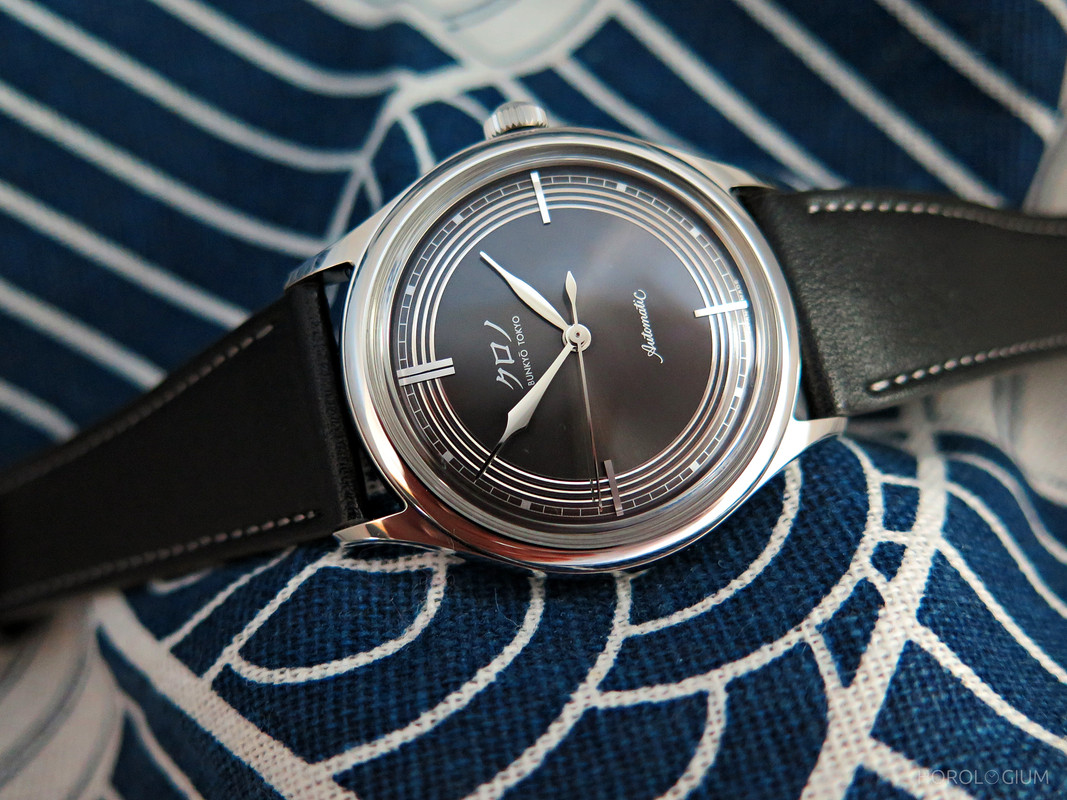 The Kurono brand is a good way for people to get a taste of independent watches for an affordable price (provided future models don't keep going up) with the cachet of a 'name' attached to it. Both these models may no longer be available, but keep an eye out at the Kurono Tokyo website for any future releases.
---
---
Categories: Hajime Asaoka, Hands-on, Japanese watches, Limited Editions, Sydney, Watch Profile, watches