Sometimes, you get lucky.
So far this year I have been fortunate enough to have seen two very singular and remarkable pieces of automata, their creations separated by almost 250 years. The newer one, by Van Cleef & Arpels, tells the time, although this is almost a peripheral part of it. The other dates from c.1773 and is called the Silver Swan. Although not a clock-like creation, it is nonetheless driven by clockwork mechanisms.
A couple of years ago Van Cleef & Arpels released a piece that 'suspends' time. In a way, their first 'Extraordinary Object', the Automate Fée Ondine, also does this. The remarkable product of years of collaboration by a team of twenty people at Van Cleef & Arpels and automaton maker François Junod, we had a chance to see it in motion, and I am not exaggerating when I say that those who saw it when we did were silent and transfixed. Now if you know me, you know that faeries really aren't something with which I have a natural affinity, so for something involving them to not just catch my attention but hold it not for just those moments but even now, as something I still think about occasionally, is unusual.
When we were introduced to the Fée it was via a short film which focused as much on those behind the Fée as the piece itself; this is clearly a labour of love driven by a desire to create something genuinely remarkable by craftsmen and women at the heights of their skills. I would very much encourage you to watch the film about the creation and its creators at this link.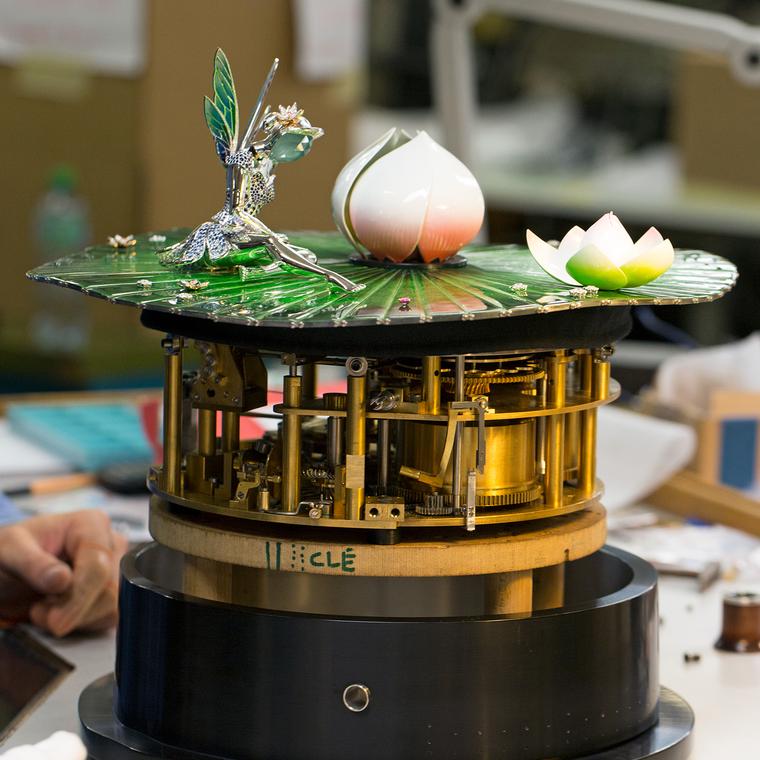 So apart from sitting in jewelled splendour, what does the Fée Ondine do? The automaton is wound, then activated. This leads to the green enamel lily pad's leaves, which are composed of sixty blades in a fanned arrangement, starting to ripple. The lily petals open, the fairy's head and wings becoming animated as she is awakened by the music to admire the fluttering butterfly that rises from inside the lily. This lasts for about fifty seconds before the butterfly lowers itself, the petals close, and the fairy returns to her original position.
The white gold fairy is dressed with a bodice and tutu set with blue sapphires, her wings translucent plique-à jour-enamel, and her face a hand-faceted aquamarine stone. An explanation of each component's creation by the artists behind each of these appears in the Van Cleef & Arpels video.
Butterflies are a recurrent theme at Van Cleef & Arpels, and the continuation here is in white gold high jewellery form, with the mechanism that makes it 'fly' concealed within its body. Its wings are set with an Australian white opal, with four pink sapphires, and diamonds.
We must not forget that the Fée Ondine is also a clock, featuring a retrograde hour display located at its base. The hour is indicated by a petite ladybird covered with invisibly-set rubies (how this is done is shown in the film) that jumps back to the start once 12 o'clock has been reached. Power reserve is eight hours, if you are wondering.
What is the purpose of the Fée Ondine? Perhaps it is in part to show what can be done. That Van Cleef & Arpels is prepared to invest a so much time and money into something which at its heart, is purely something to draw people to it, to take them out of their surroundings for a moment as it delights, transports, and lifts the spirits, is no small thing.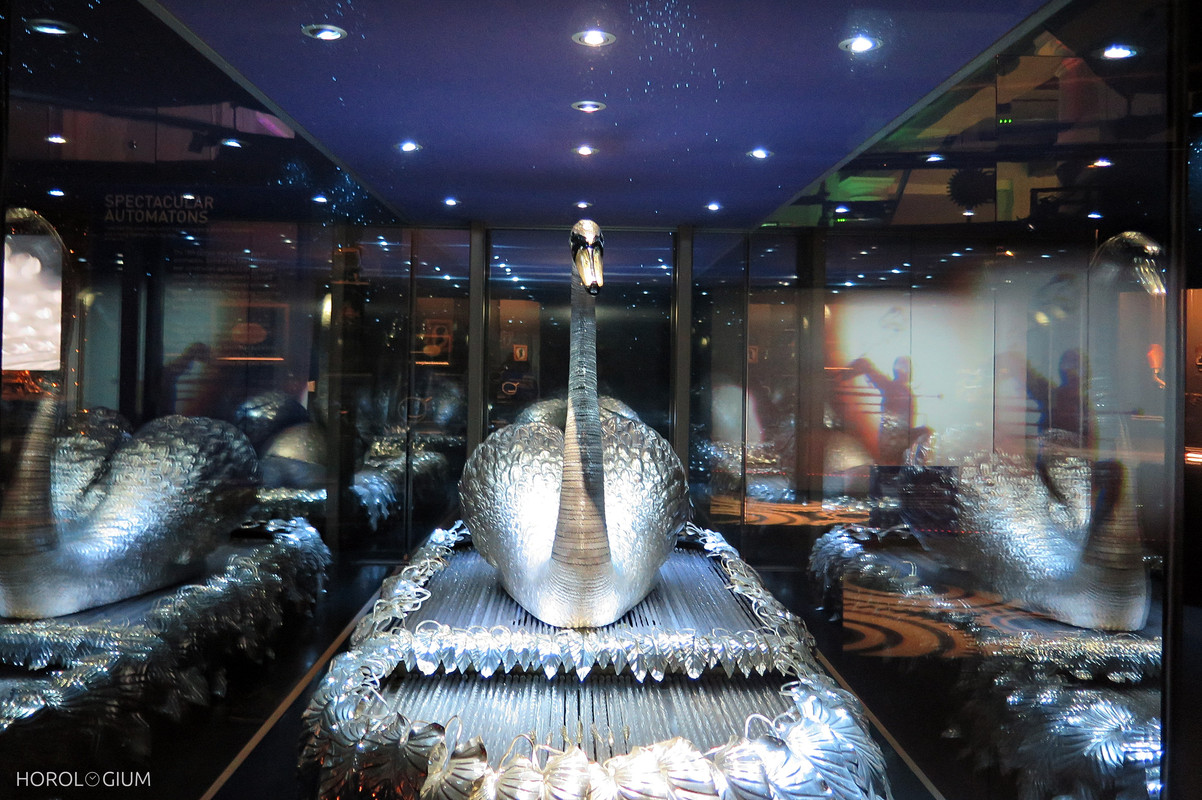 A short period after seeing the Fée Ondine, #thewatchnerd told me that that I would be in London just in time for the opening of the 'Robots' exhibition at the Science Museum (until 3 September 2017) and that there would be a special appearance of the Silver Swan, on loan from the Bowes Museum. There was only be a single performance that I would be able to attend, and after the usual delays with no thanks to London Transport and a literal sprint from the Tube station, I made it with a matter of a minute or two to spare. It was worth the trip.
The Silver Swan dates from 1773 and was first recorded in 1774 at the Mechanical Museum of James Cox (1723 – 1800), a London inventor, showman, and dealer. It is believed that the mechanical part of the Swan was made by John Joseph Merlin (1735 – 1803), a renowned inventor and clockmaker of the period. Merlin and Cox partnered to create a number of clock and automaton creations in addition to the Silver Swan, all of which were exhibited at Cox's museum.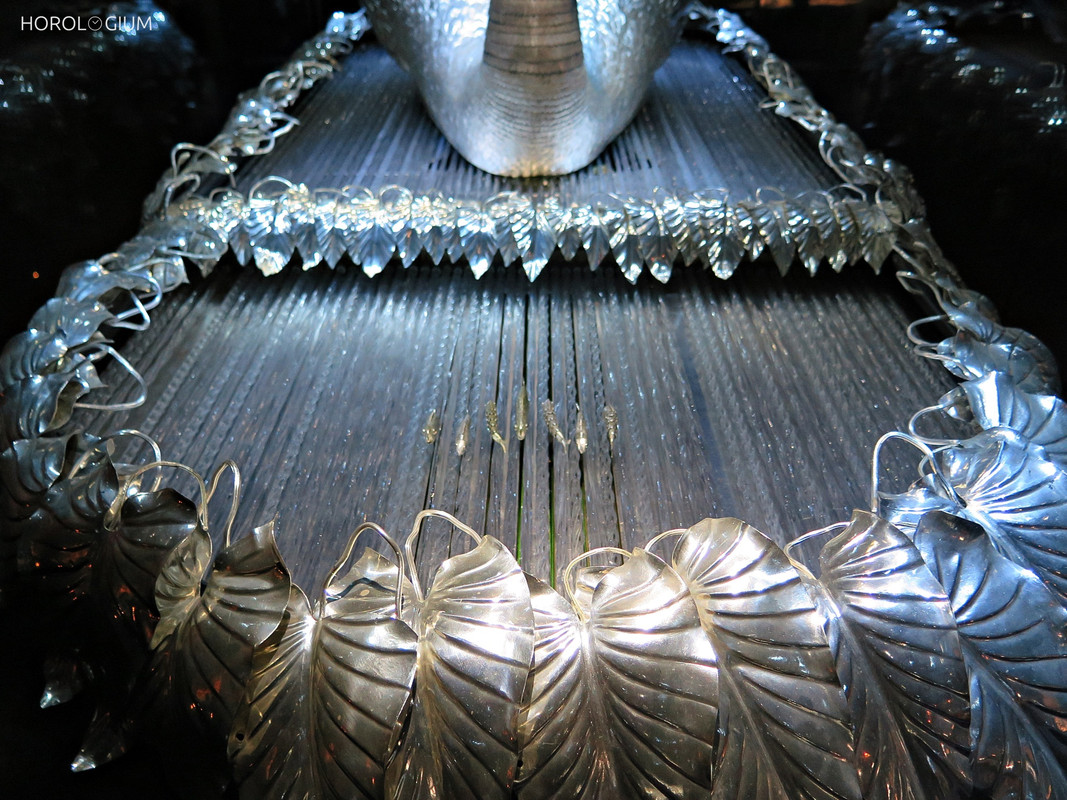 The outside of the swan is 'chased' silver that worked by hand, using hand tools, but the unseen parts, underneath, are not finished to the same degree. The casing of the clockwork mechanics are made of brass.
When its three clockwork mechanisms are wound the music starts (there are eight tunes) and swan appears to glide along on a stream of glittering spun twisted glass rods, with small silver fish swimming in it. The swan is graceful, and life-like. It then preens, moves its neck (made of 113 silver rings, and in which most of the 200 clockwork mechanisms can be found) to look around, sees a fish in the water, and lowers its head to catch it, after which it swallows it and resumes its original position as the automaton stops. The entire sequence takes about 30 seconds.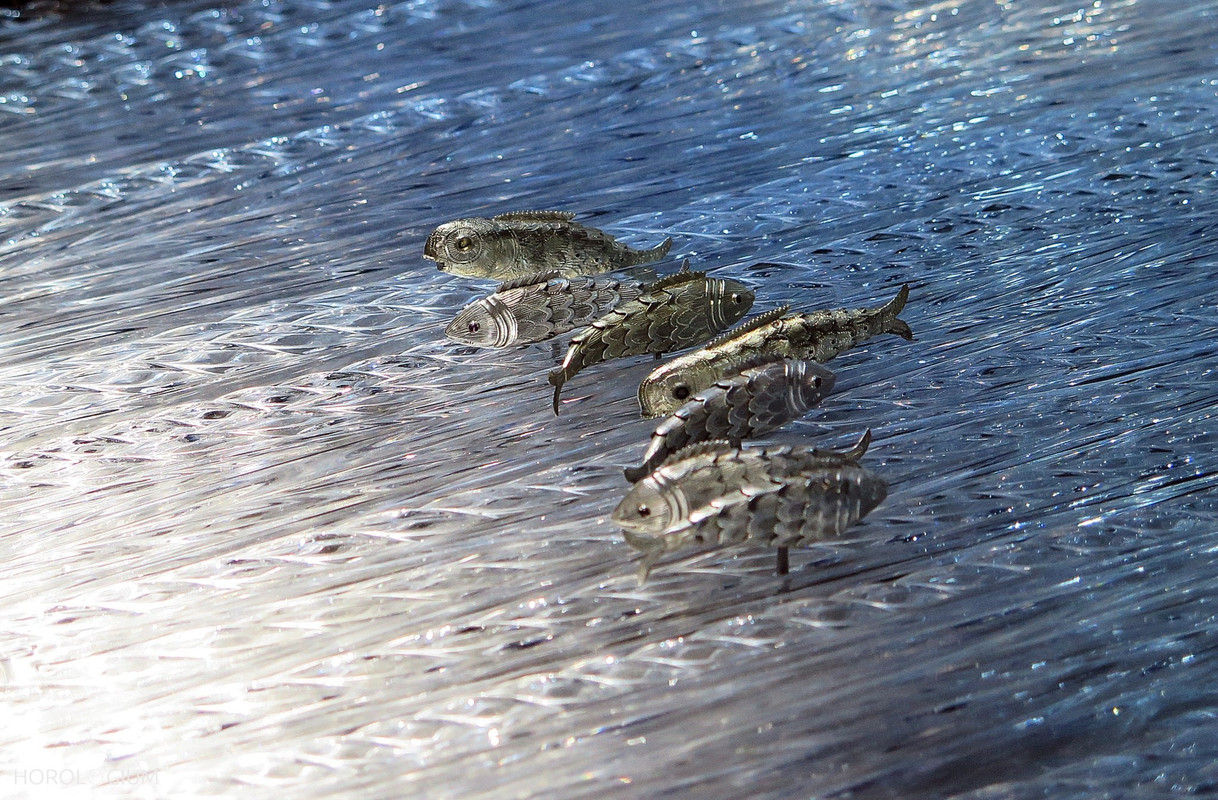 It lives at the Bowes Museum courtesy of collectors Josephine and John Bowes, who had a lifelong dream of a museum for their collection; it would eventually amount to some 15,000 items. Josephine Bowes was a particular fan of automata, and it was her decision to buy the Silver Swan from Parisian jeweller M.Briquet for £200 in 1872, after having first seen it at the 1867 Paris International Exhibition, where it had been displayed by another jeweller. The first brick was laid (so to speak) at the Bowes Museum in 1862 and the museum was opened in 1892. Unfortunately, the Bowes did not live to see this day. When at home the Swan is very much still a performance piece, as had been intended when made, and activated at 1400 daily.
As I waited to see the Silver Swan start, a small crowd joined me, murmuring in anticipation. Some were clearly there especially to see it, others were attending the Robots exhibition and stopped to see what was happening. It was wound up, with a joke about how she hoped it would work by the lady from the museum. At first nothing seemed to happen, causing some momentary anxiety on the museum's part; then, a sigh of relief.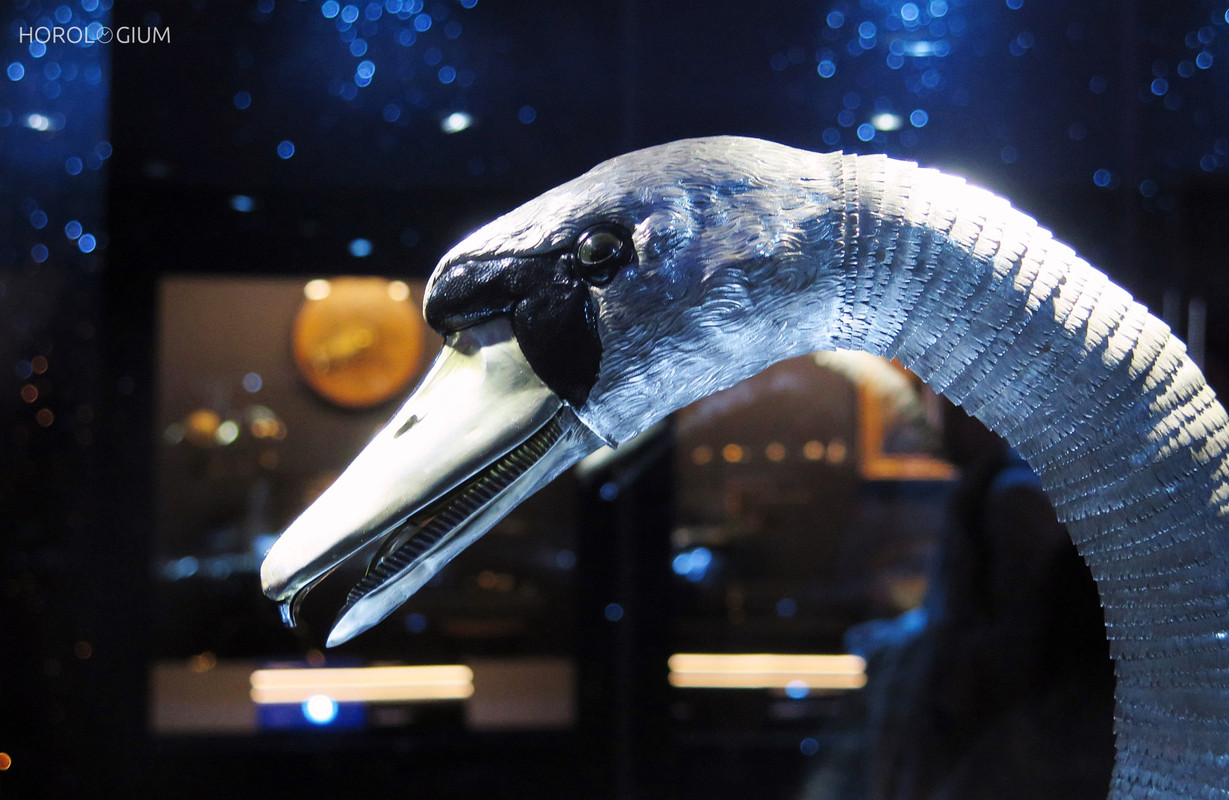 In a couple of hundred years, will the Fée Ondine, like the Silver Swan, be something for which people will travel and make an effort to see? I hope so. I would certainly consider making trips to see them both again.
---
---
Categories: Clocks, Ephemera, London, SIHH 2017, Switzerland