The latest MB&F and L'Epée collaboration, Destination Moon, uses the latter's eight-day movement to power a rocket. Developed specifically for Destination Moon, L'Epée's eight-day movement follows the basic engineering of a real spaceship.
the power for Destination Moon comes from the oversized winding crown in its base. It has a vertical regulator (protected by a panel of mineral glass) underneath the time display, as well as a time-setting knob at the top of the movement.
Hours and minutes are displayed by large, white numerals on stainless steel disks at the very top right below the tip of the rocket. You set the time using a knob at the top of the movement.
Just like on the launch pad of the MB&F Caran d'Ache Astrograph Pen released last year, there is also a small astronaut that comes with the clock, called Neil (not Tintin). Clad in a space suit of silver and stainless steel, he has a magnet at the front which allows for him to be attached to the ladder connecting the crown to the movement.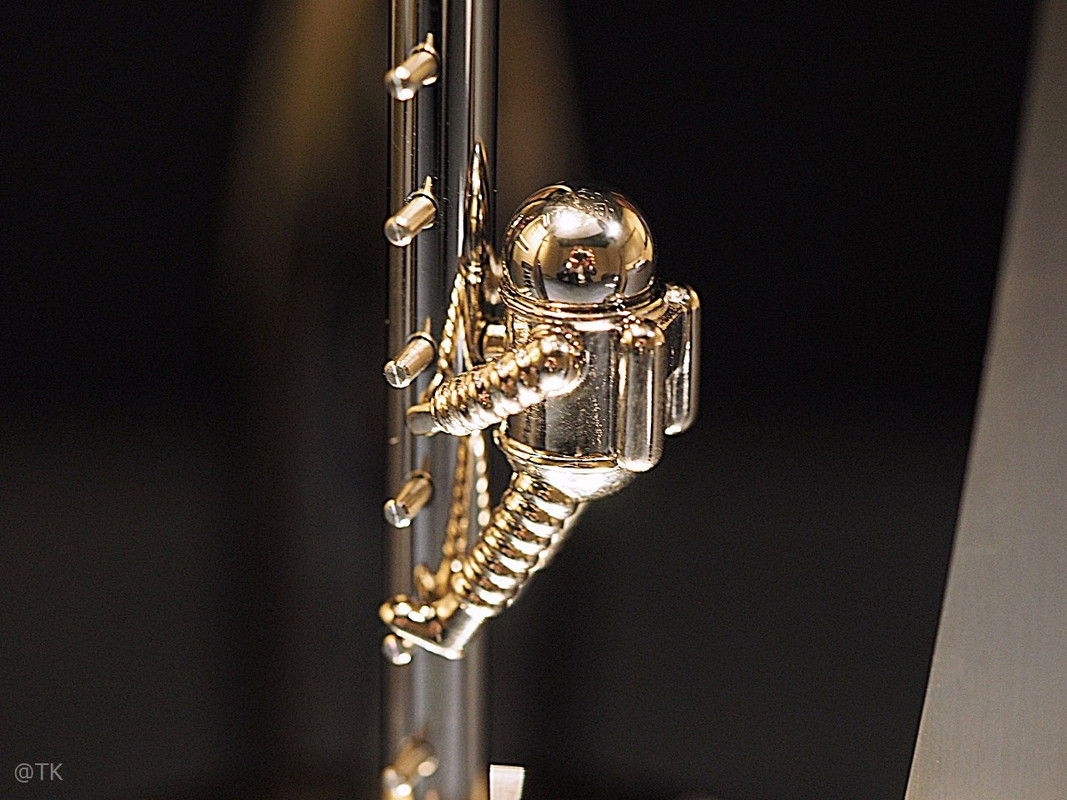 Powered by a single barrel, the clock's movement is composed of 164 parts, with mirror polishing, bead blasting and satin brushed finishing. It is made of palladium-plated brass, stainless steel and nickel-plated stainless steel. The rocket's body is stainless steel, and the hour and minute indications stamped on rotating stainless steel discs
The clearly close relationship that has developed between MB&F and L'Epée over the years of their partnership, which blossomed in sometimes whimsical, sometimes unexpected, but always highly creative ways, was born this time at L'Epée. Movement designer Nicolas Bringuet dreamt up and created the movement, and MB&F intern designer  Stefano Panterotto came up with the body in which it could reside.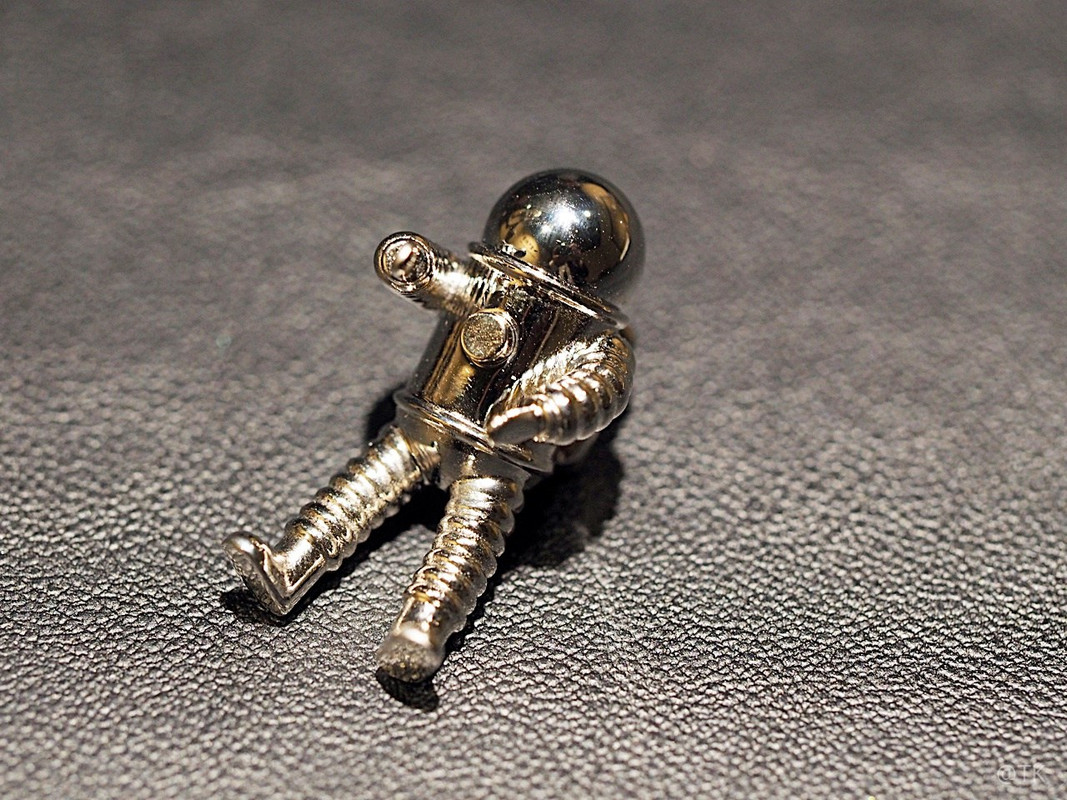 If you look at all their co-creations there is no mistaking the partnership. Their creations have developed their own identity and creative signature involving stainless steel sometimes punctuated by colour, and a 'skeletonised' type of look. In a way it has almost become its own brand.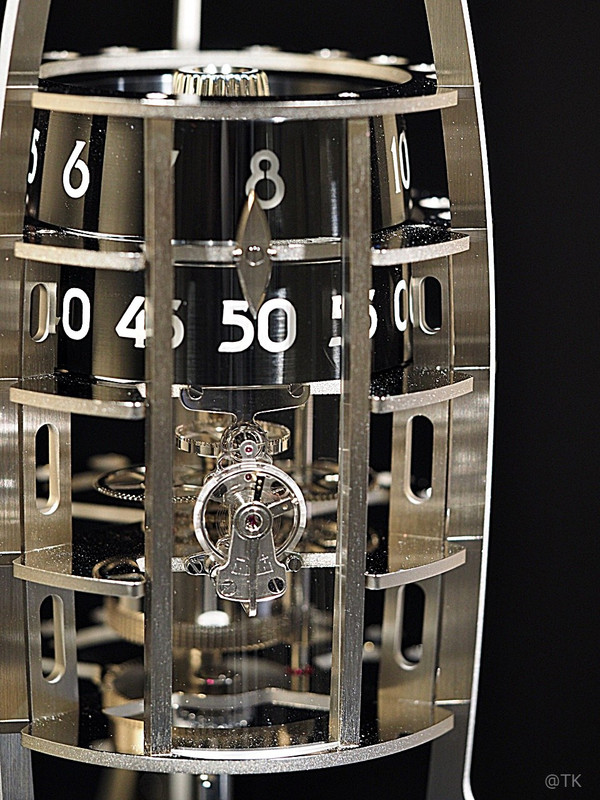 Along with the base silver model, the MB&F Destination Moon clock is also available in three different colours variants for its palladium-plated brass landing pods (PVD-coated black, blue, and green respectively), each of which is available in a limited edition of 50 pieces each. Size wise, it is 41.4cm tall and 23.3cm wide at its base, and weigh 4kgs. The RRP is CHF 19,900.
---
---
Categories: Baselworld 2017, Clocks, Limited Editions, MB&F, PVD