Today we have a different sort of a post about a watch we've covered already, Kari Voutilainen's Vingt-8 (see this link). For this and his Vingt-8 GMT 6, about which you can read here, we mentioned that Voutilainen is known for the level of customisation that you can have when you order a watch from him, so today we thought we'd show you a few 'in the metal' photos that we've taken of some possibilities we've seen this year you may wish to consider, for those thinking about getting one.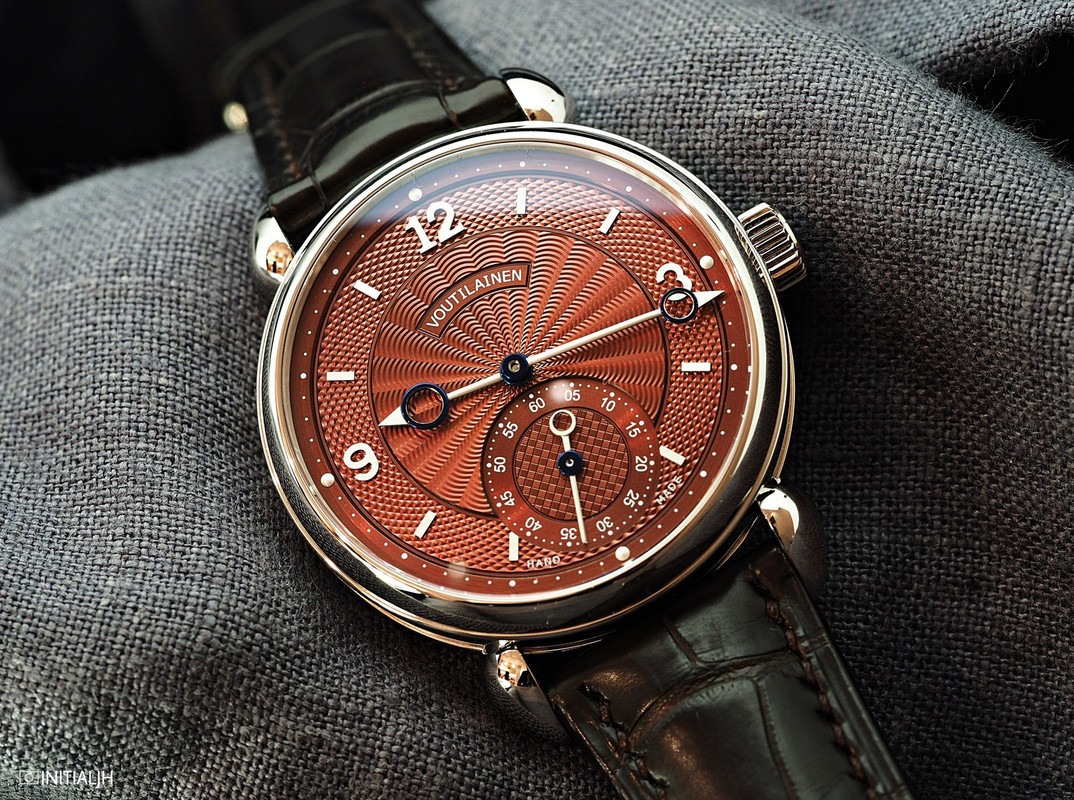 In a quick refresher about the Vingt-8, the superbly finished in-house movement was designed, built, fabricated, hand-finished and assembled in his workshop, and features a mainplate and bridges made from German silver. The Vingt-8 movement utilises a direct impulse escapement designed by Voutilainen that requires less energy and has a power reserve of fifty hours.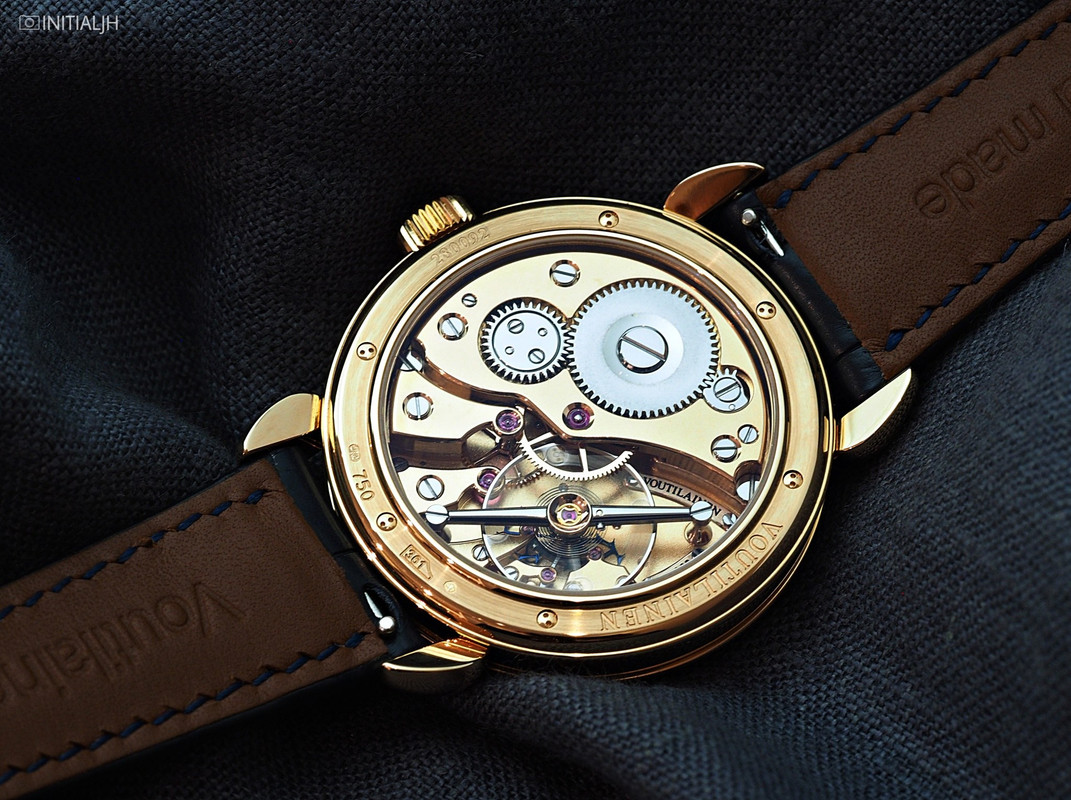 It takes about two days for each dial, with its different textures, to be made.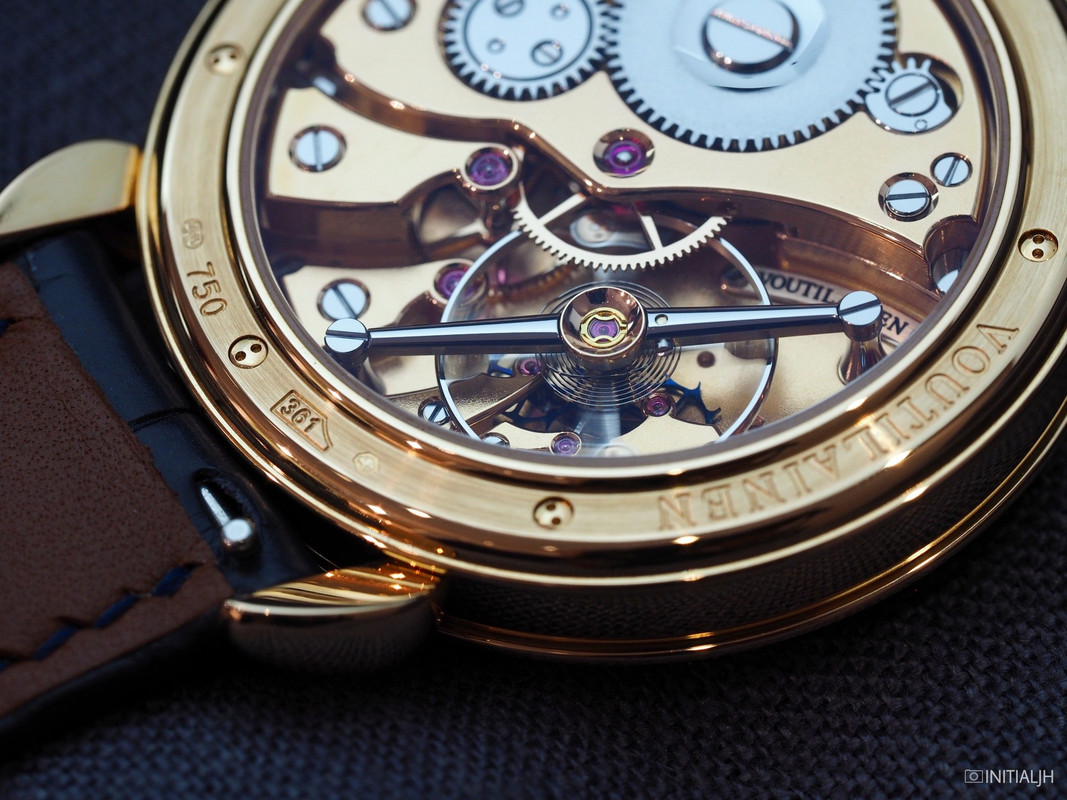 My personal nickname for the one below is that it is an Australian edition, with an almost ochre colour (representing the red of central Australia) that is 'girt by sea', as it were.
These are watches for which you have to wait for about a year, because of the level of personal input each new owner has into his/ her watch. Every Vingt-8 is made to order, meaning that there is the opportunity to customise as well as select dial colours and surfaces, so hopefully these will give you some options, if you happen to be in the market for either of them.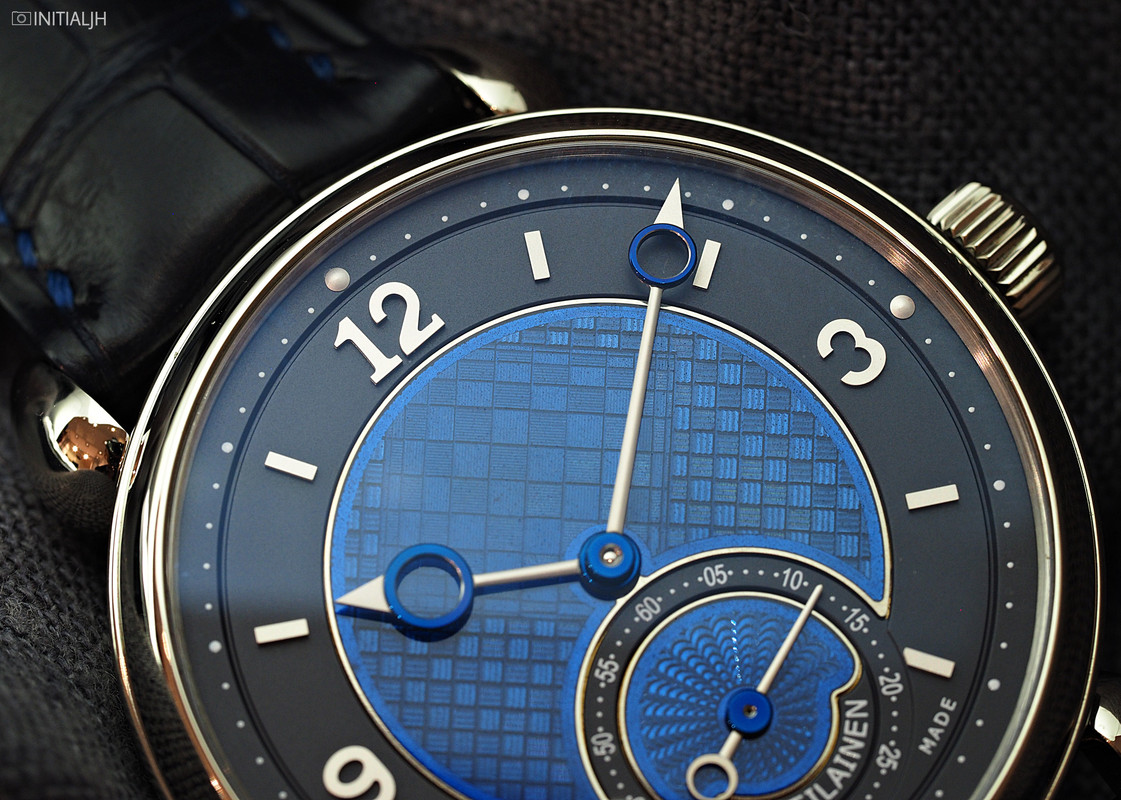 For more details and enquiries, you can contact Kari Voutilaien at this link.
---
---
Categories: Baselworld 2016, Kari Voutilainen, Limited Editions, SIHH 2016, Switzerland, Watch Profile, watches