So I was at Baselworld 2016 waiting for my appointment when I noticed a familiar looking person. I stood there wracking my brains, trying to match a name. Then I glanced down at his wrist.
It was Mr. Alain Silberstein, of course.
Once inside the meeting room we saw today's watches, which are not only the latest Performance Art pieces to be launched by MB&F, but also their second partnership with Silberstein.
Known for his primary colour dominated playful watches of his eponymous brand, which ceased in 2012, you may be familiar with his 2009 MB&F Performance Art collaboration, called the HM2 Black Box.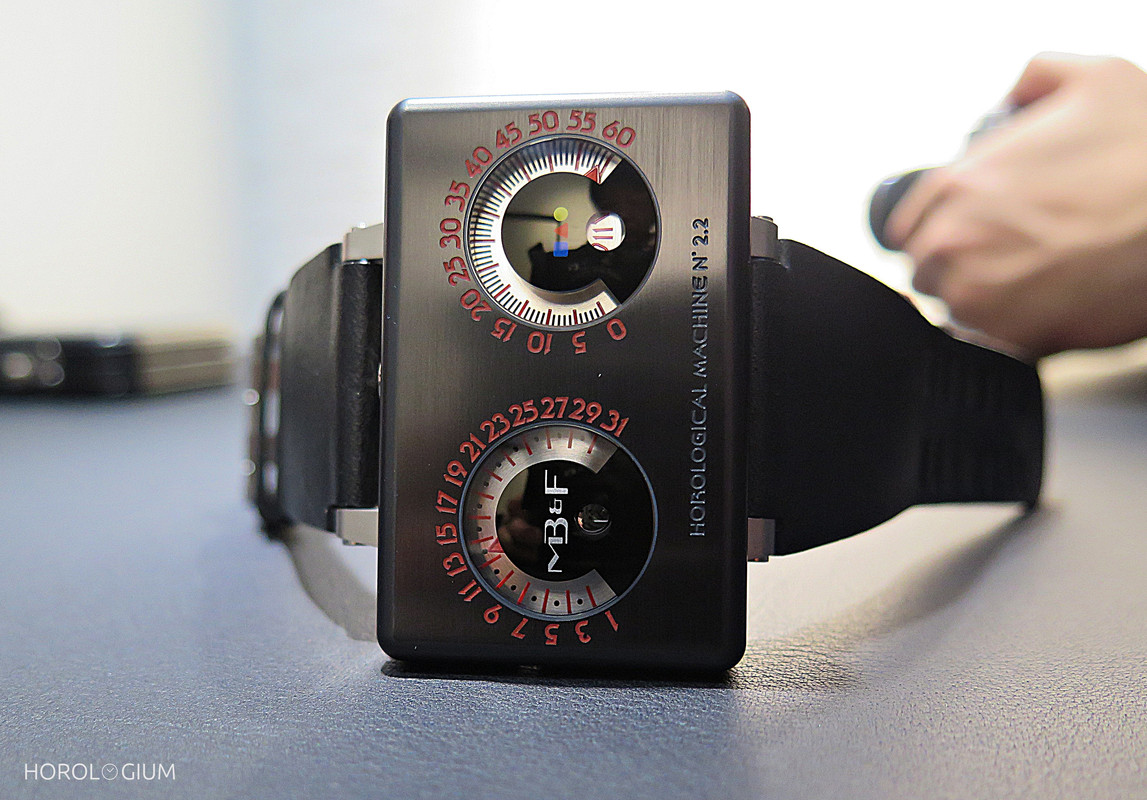 The Legacy Machine series, whilst commencing with more conservatively styled aesthetics, has grown into a horological playground for partnership, notably with Xia Hang with his endearing Mr Up/ Mr Down, and now with Silberstein and the LM1.
The dual time zone and vertical power reserve indicator are where Silberstein has left his mark, with the use of the red, yellow and blue trio he is known for, and the triangle, square and circle, all shapes which are prominent features of his own watches. However, you will also note that the bridge is sapphire, which not only adds an interesting visual contrast from a material point of view, but also grants an unobstructed view of the balance wheel.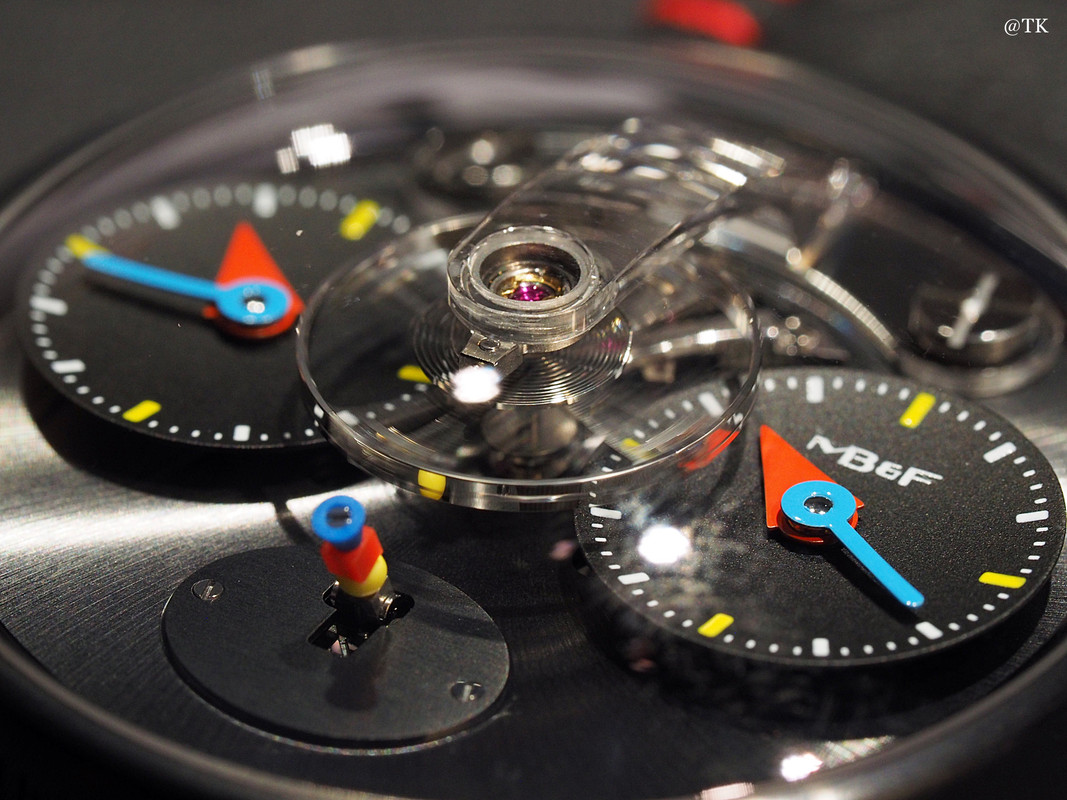 Powering it all is of course the now familiar manual-wind movement developed for MB&F by Jean-François Mojon/ Chronode and Kari Voutilainen with its (newly styled) 14mm balance wheel floating high above the movement and two dials.
Engraved in French between the lugs of LM1 Silberstein is something special to him : "Le vrai bonheur est d'avoir sa passion pour métier" ("Making a profession of your passion is true happiness").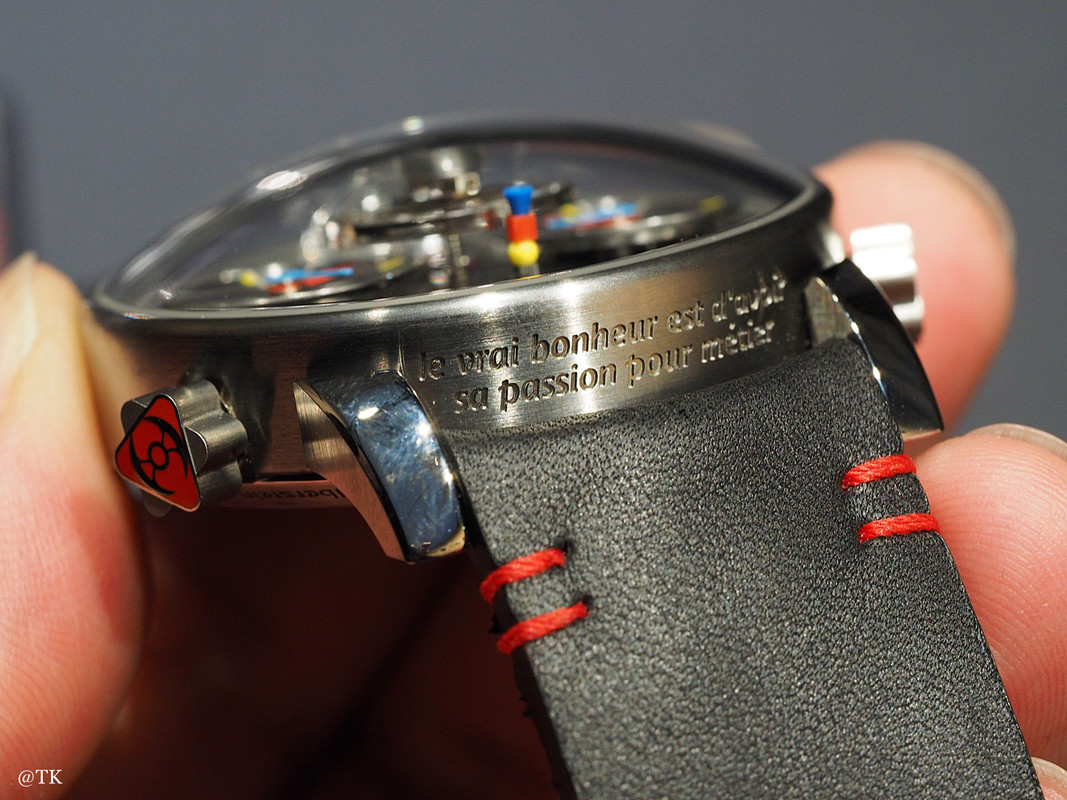 Another thing you will notice is that the sub dials are now concave, making them look like small metal bowls, almost.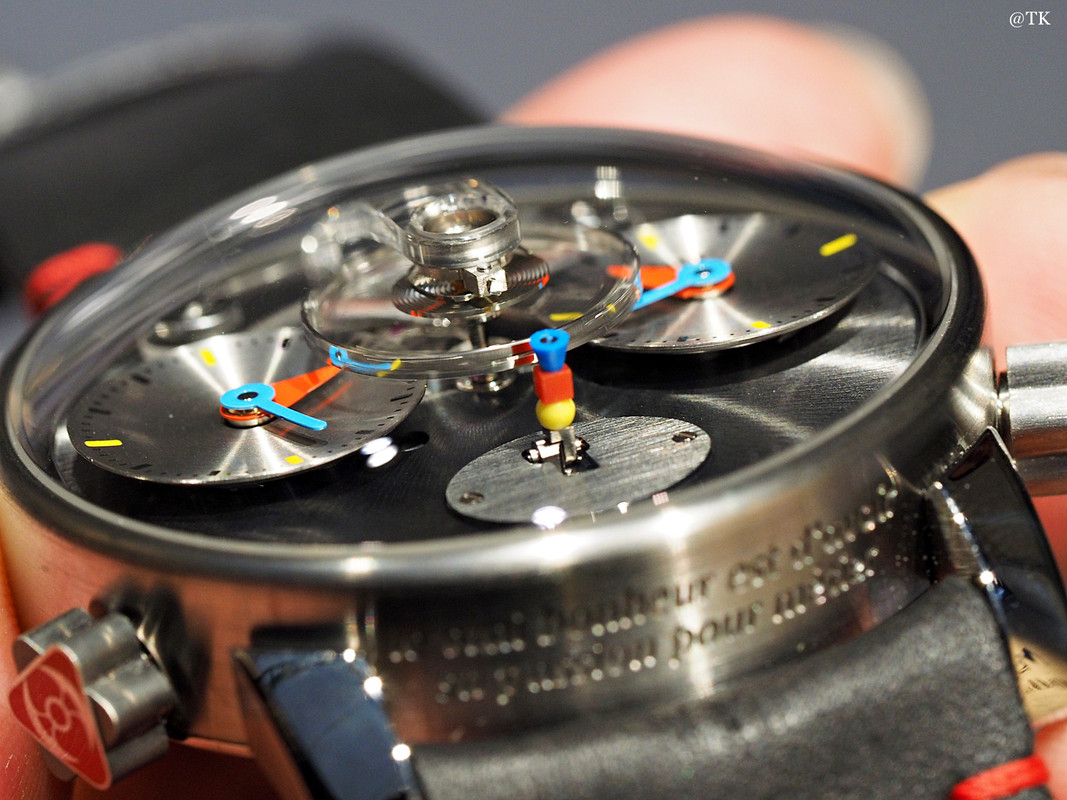 Each of the three versions of this new Legay Machine are in a 42.5mm case with a thickness of 17mm. This is in contrast to the original LM1, whose measurements are 44mm and 16mm high.
This new LM1 Silberstein timepiece comes in three variants with a limitation of twelve pieces per model as per below :
Grade 5 titanium (79,000 CHF + VAT)
Grade 5 titanium treated with black PVD (79,000 CHF + VAT)
18 carat red gold (88,000 CHF + VAT)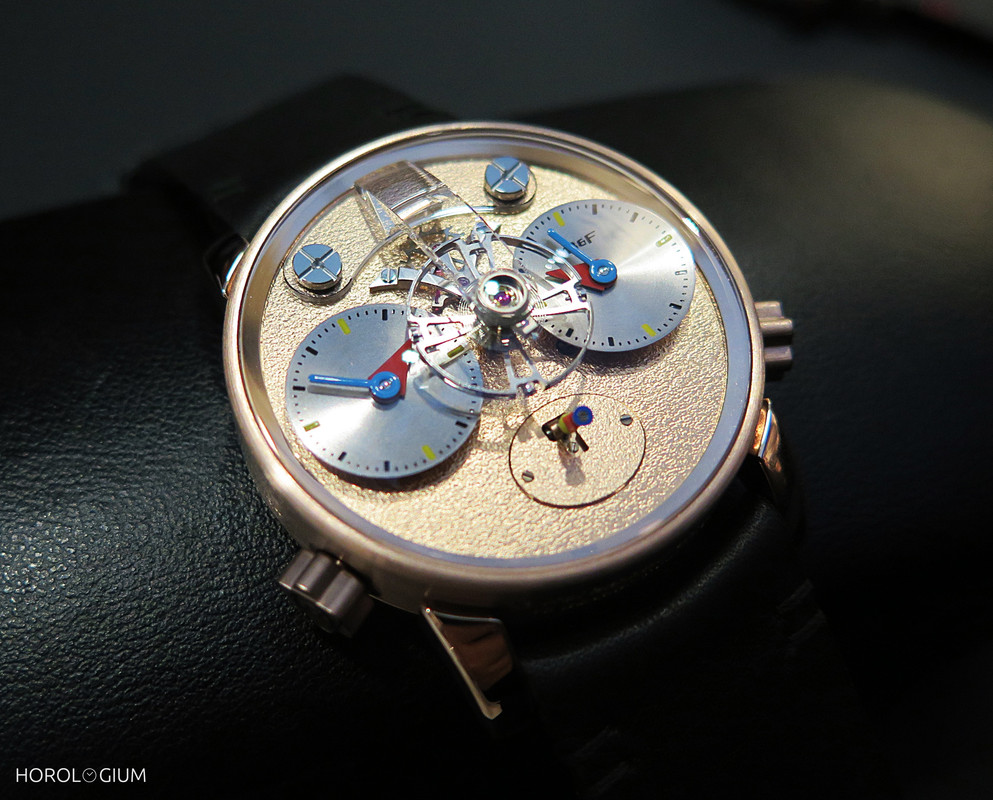 Strap-wise, you will get a black hand-stitched calfskin strap with black top-stitched seams with the red gold model and straps with red top-stitched seams for both titanium case models.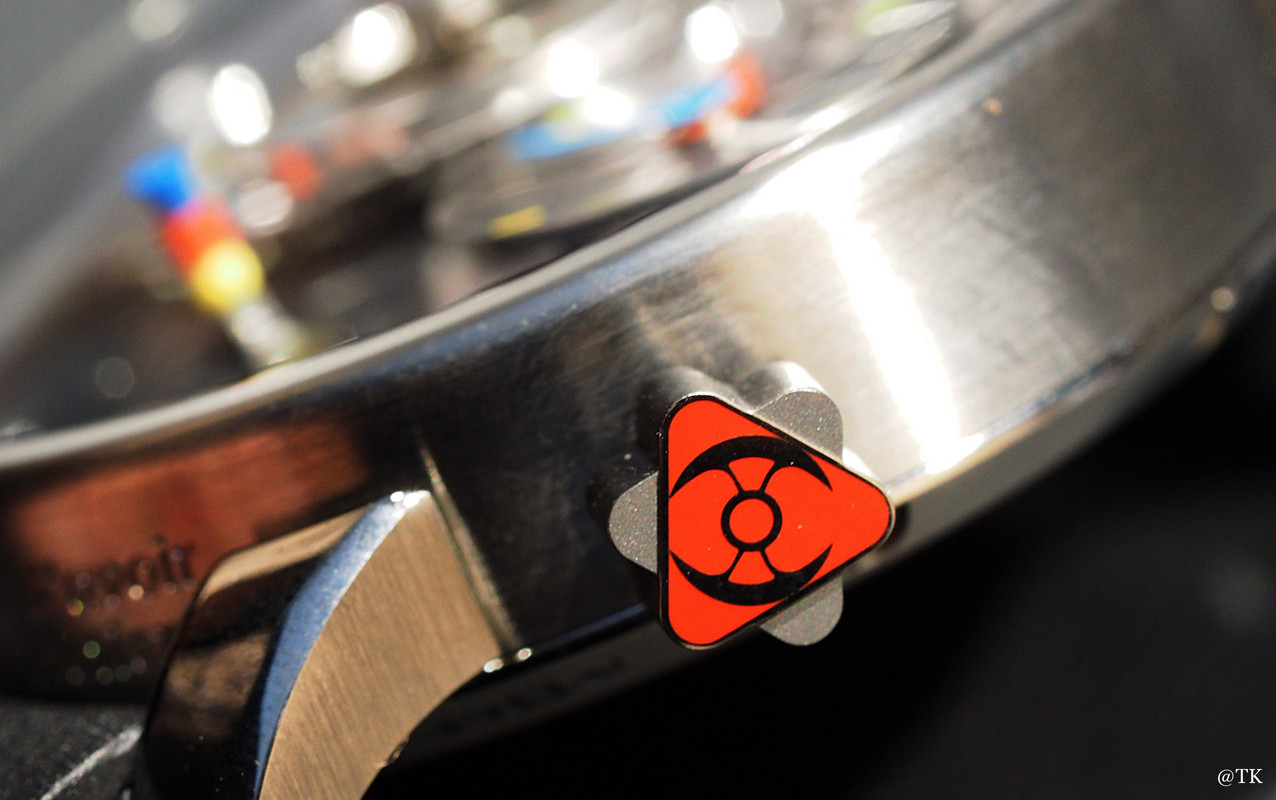 The first MB&F Alain Silberstein collaboration is very difficult to track down. Even then, there is little getting around the fact that it's a watch of proportions that don't suit every wrist. This new threesome in rather more 'user friendly' proportions now gives a new opportunity for fans of the first, Silberstein fans, and MB&F fans, to scratch their 'watch itch'.
---
---
Categories: Alain Silberstein, Baselworld 2016, Hands-on, Limited Editions, MB&F, Switzerland, Watch Profile, watches