Readers of Horologium will already be familiar with today's watch, which I covered at its release and subsequently, with live photos from Baselworld 2016. It is unusual for me to do three posts about a single watch but there is a reason that I have chosen to do so for this one, and it's all to do with the Great Barrier Reef.
I was recently invited, along with other guests from Australia, Singapore and Korea, to attend the media launch at Port Douglas and on the Reef itself.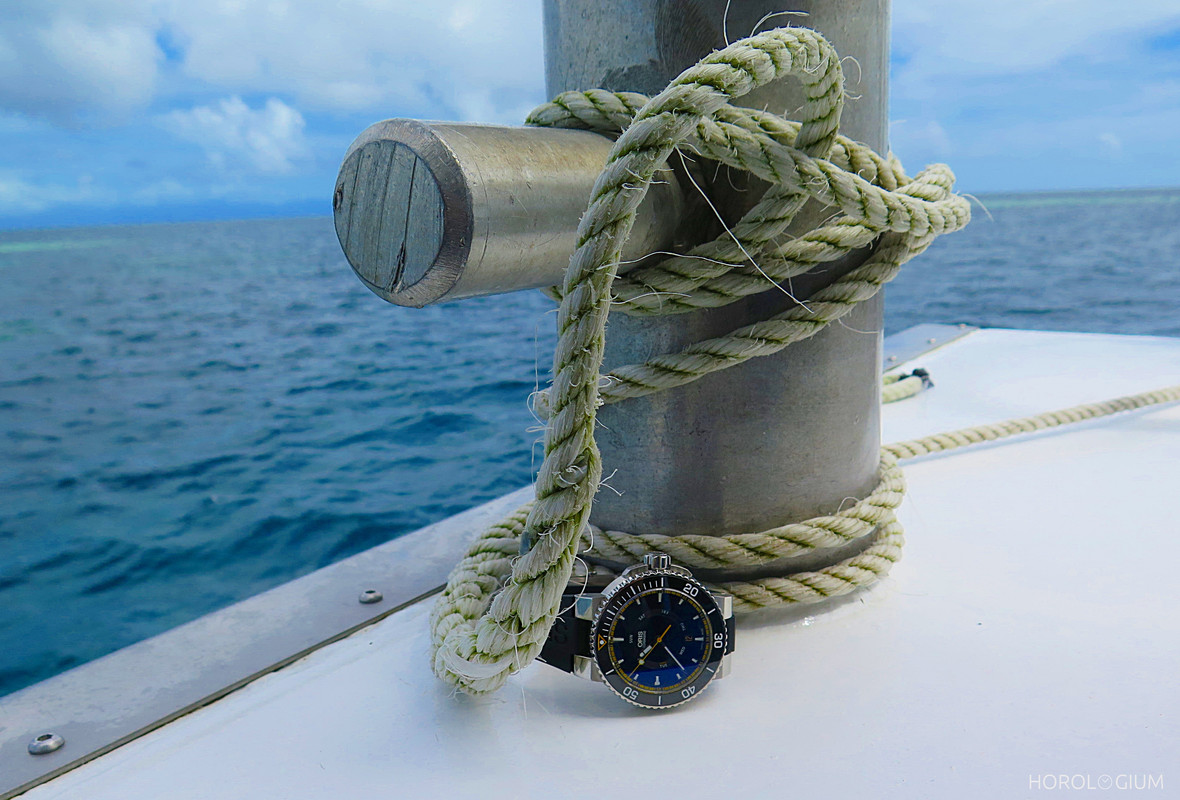 Now this launch could have been done several ways by Oris, but what they chose to do was to highlight the Reef, and for this, I thank them. This was done not just by a day trip into it, including a submersible trip during which we saw all too clearly the coral bleaching that has struck our (inter)national treasure, but also with the presence of four people from the Australian Marine Conservation Society for the duration, there not just to talk about their conservation effort, but also to answer any questions (and I did have some) relating to the relationship with Oris and, in my case, questions about whether the extent of bleaching is irreversible.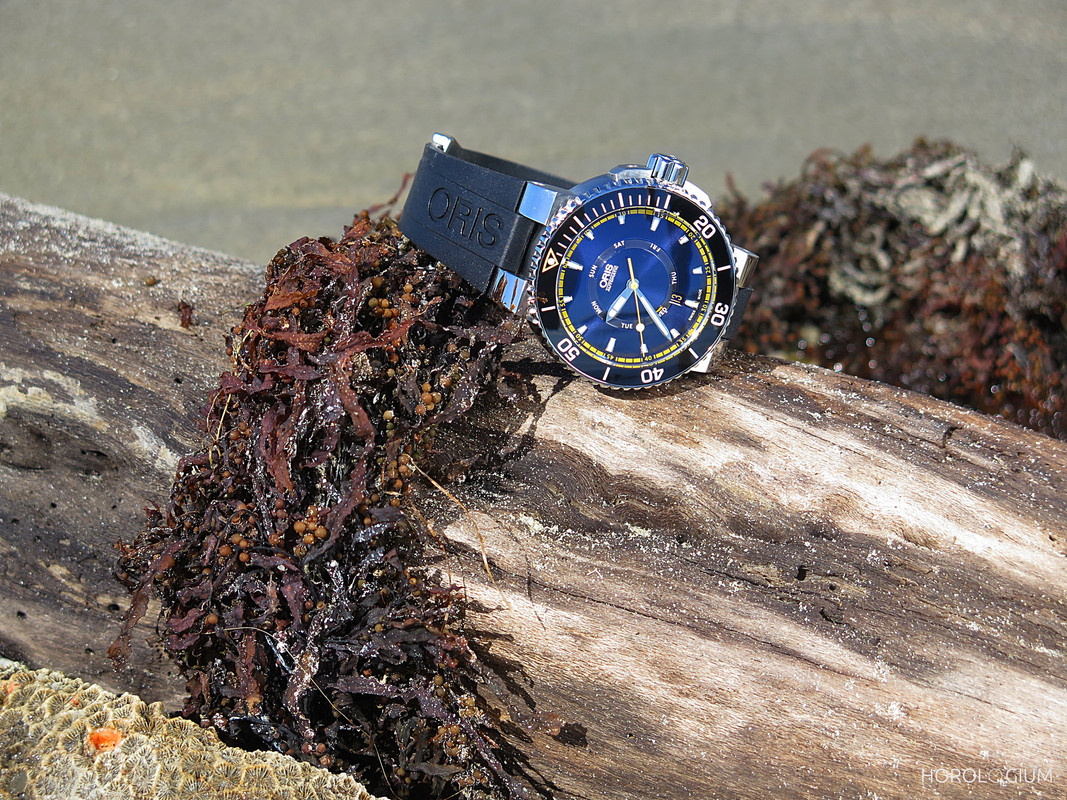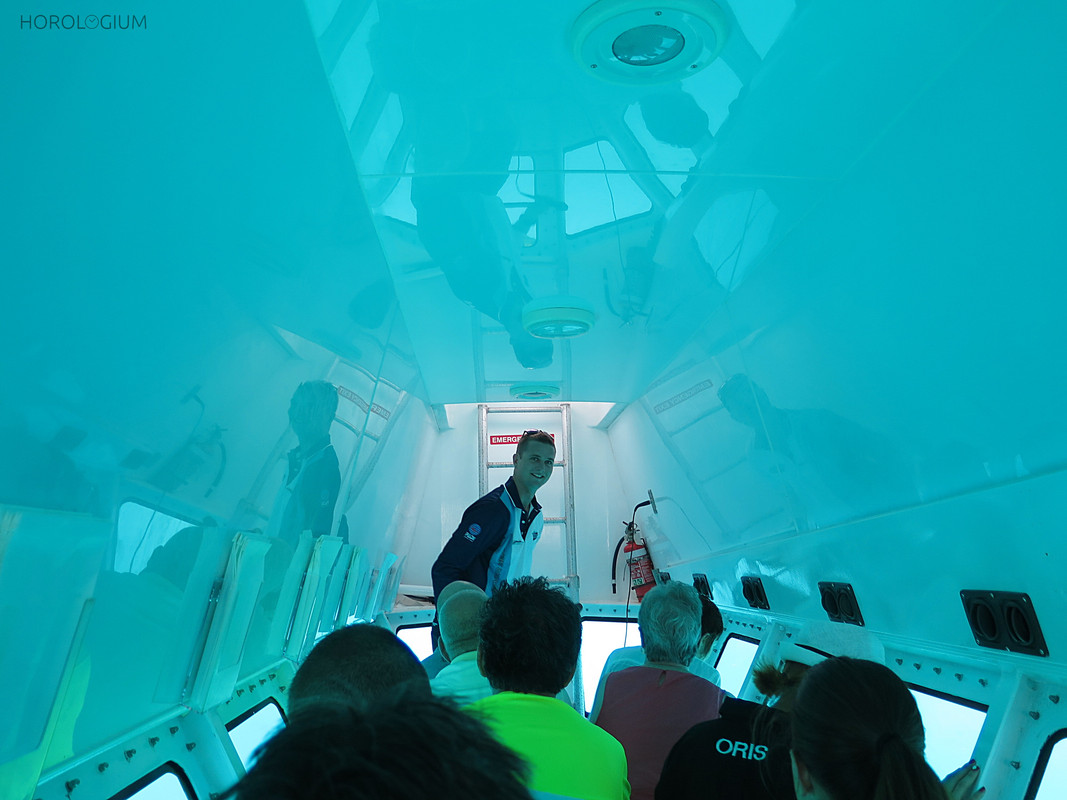 What is bleaching? It occurs when live corals are stressed from overheating, at which point they expel photosynethic algae. The abnormally high temperatures cause corals' symbiotic algae, which is their food source, to become toxic, forcing the corals to expel it. The algae gives the coral its colour, so it turns white and then if it cannot heal, it starves. If the waters cool down quickly enough, the corals can survive, but if the corals remain stressed for many weeks, they will die.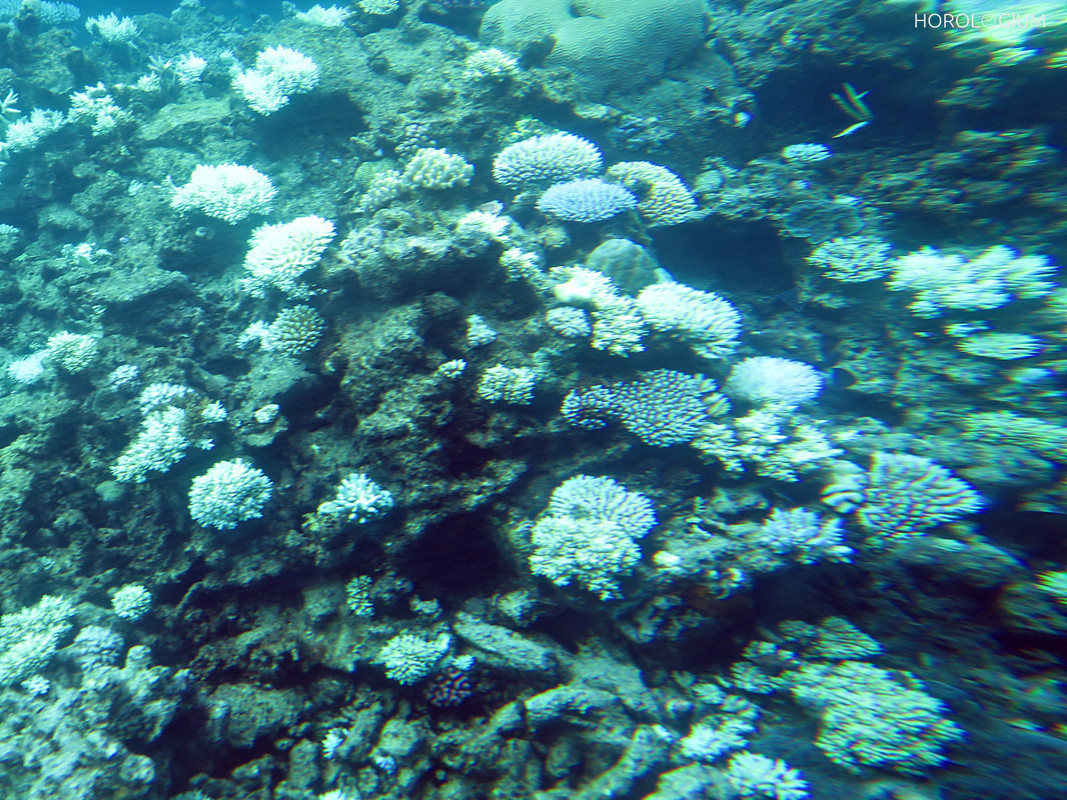 One of my questions was about the cause of the coral bleaching, namely the respective parts played by El Niño and global warming. This is also something that has been getting increasing amounts of press within the last week and a half, in light of reports that have been just released. Current coral bleaching is not solely because of El Niño; it is because of +1°C global warming with El Niño as a trigger.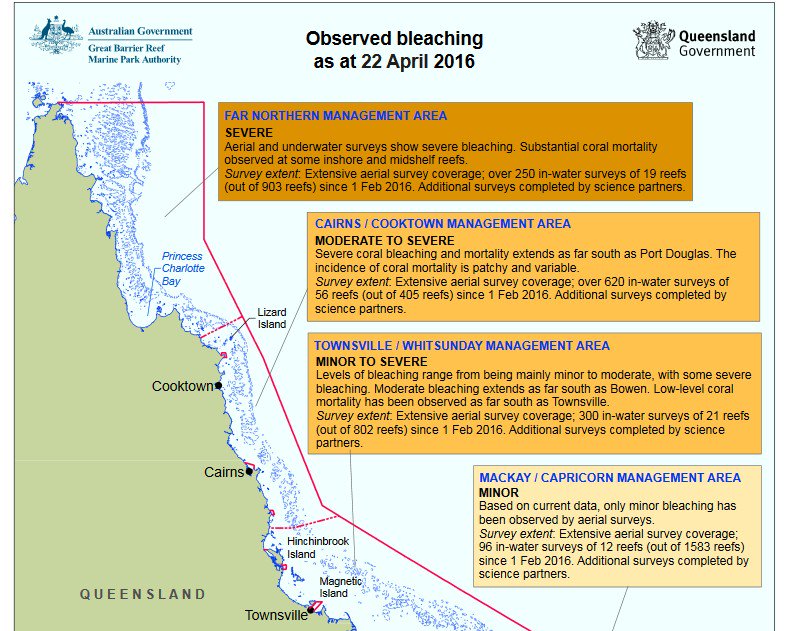 The current mass coral bleaching on the Great Barrier Reef is worse than the previous mass bleaching events of 1998 and 2002, with the 1998 one the first time this has happened at the Reef. Overall, 93 per cent of the 2,900 smaller reefs that make up the Great Barrier Reef have shown varying levels of bleaching. Of these, there is 60 to 100 per cent bleaching of corals on 316 of these reefs.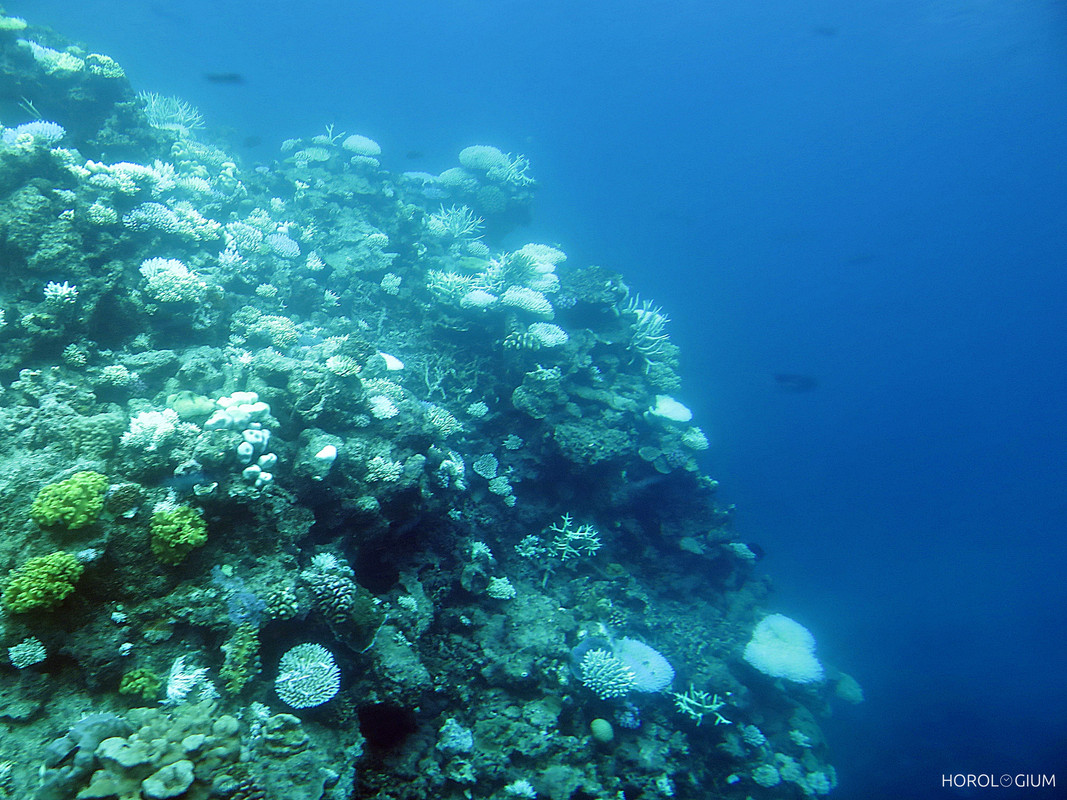 So, how about that global warming? Well the Bureau of Meteorology reports that mean sea surface temperatures for February and March 2016 over the Great Barrier Reef were the highest on record (since 1900). Sea surface temperatures are up to three degrees Celsius warmer than average or this time of the year compared to the ten year average between 1993 – 2003.
As this CSIRO piece indicates, the global average sea level has not just risen by about 17cm between 1900 and 2005 but it has also risen at an incredibly rapid rate compared to the previous 3,000 years. The reasons for the sea level rises, and the extent to which fossil fuels and human behaviour have played a part of this, are also discussed at this link, so please do click through. Why do sea levels matter and what does it have to do with the Reef (or in fact any Reef)? Well as you can read at this National Geographic link, high sea levels mean longer heat waves which mean warmer seas, which means dead reefs.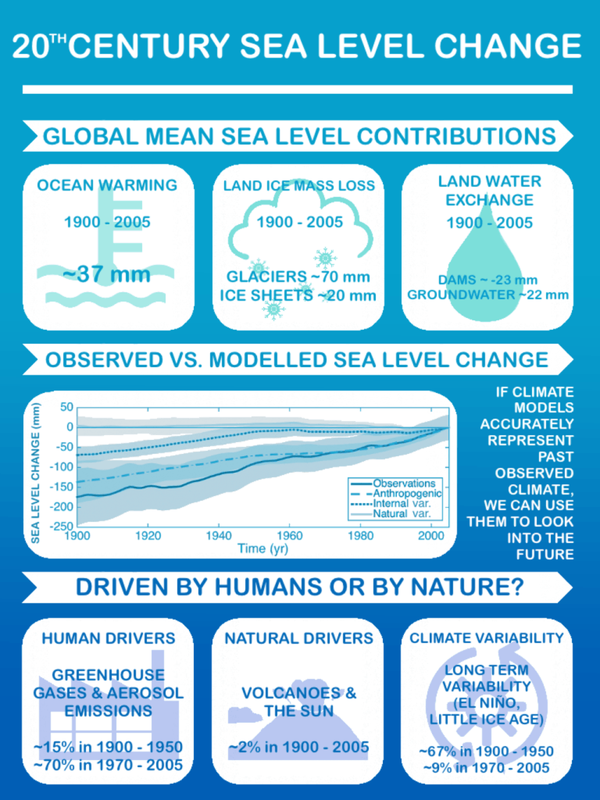 We have just heard that coral bleaching devastating the Great Barrier Reef has spread to reefs in Western Australia, where the federal government halted the implementation of marine parks which would help the reefs recover.
The risks to the Great Barrier Reef are great, especially in their weakened state due to coral bleaching. There is also something called destructive microbial growth as a result of fleshy algae colonisation which attacks the vulnerable coral and basically completely messes up the ecosystem. You can read more about the current concerns about it at this link.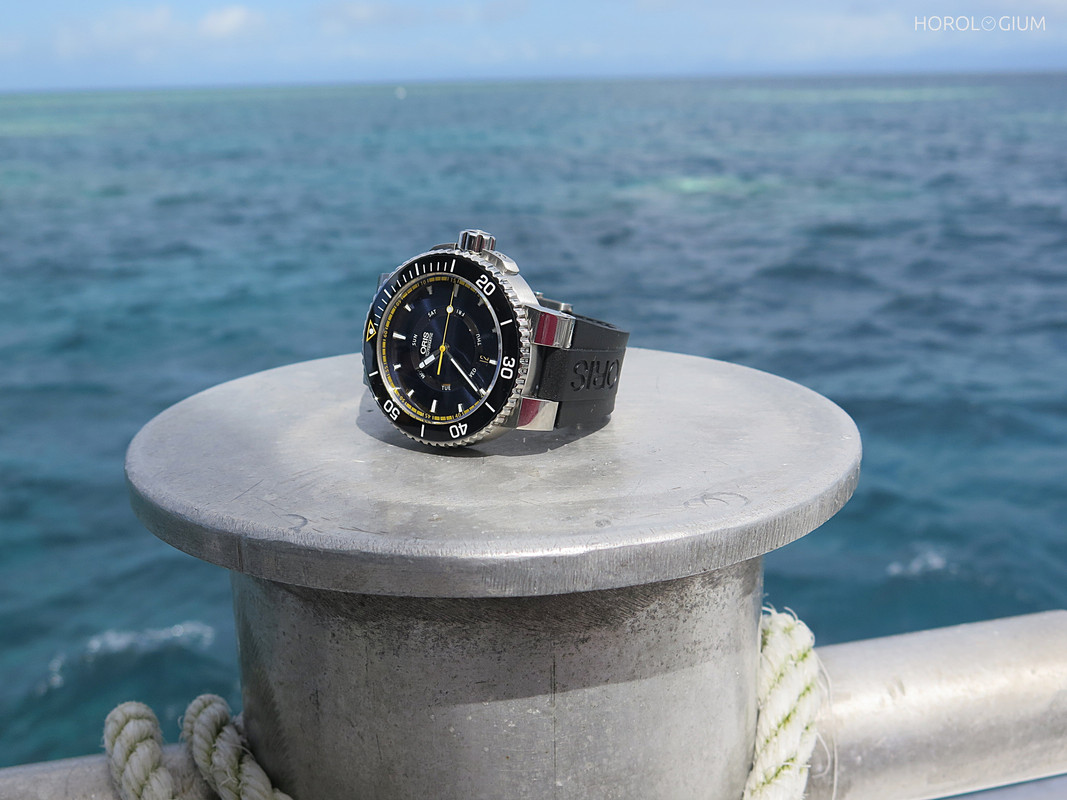 A three-part series has just finished on Australian tv in which Sir David Attenborough turned his focus to the Great Barrier Reef, its importance not just to Australia but to the world, and the challenges that confront it. Between this and the increased coverage of what is happening there at the moment, there is a heightened sense of urgency and fear (especially in Australia) about what might happen, and whether we will see the Great Barrier Reef's death. An immensely popular tourism spot as well as an international treasure, any highlighting of its vulnerability, its threats, and any efforts made towards awareness of this and trying to help in its conservation, such as that by Oris, can only be a good thing.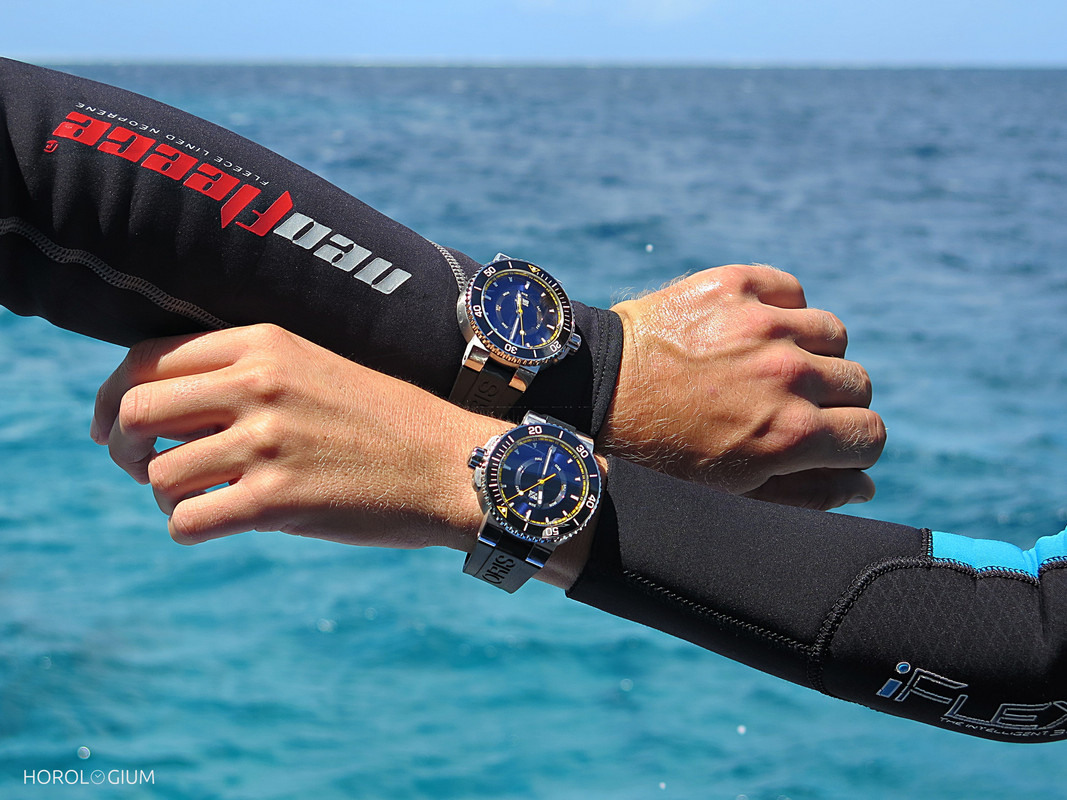 The Oris Great Barrier Reef II is available at authorised dealers now. RRP is $2,900 on a rubber strap and $3,000 on a metal bracelet with an adjustable clasp.
[Horologium attended this event in Port Douglas as a guest of Oris Australia]
---
---
Categories: Baselworld 2016, Divers watches, Ephemera, Events, Limited Editions, Oris, watches