So Tudor went down the tweaking path at Baselworld this year, with some amendments to various models, notably the Black Bay, which is their best seller in the Heritage line. These changes ranged from a new movement inside to new models, changes on dials, and in materials. But first things first – the bronze, and the answers to the questions I asked at the press conference about the type of bronze alloy used, as there seems to have been some slight differences in what people believe with regards to patination.
The bronze watch area is getting rather full now at many price points, and given that older sibling Rolex is unlikely to venture into that turf, it is down to Tudor.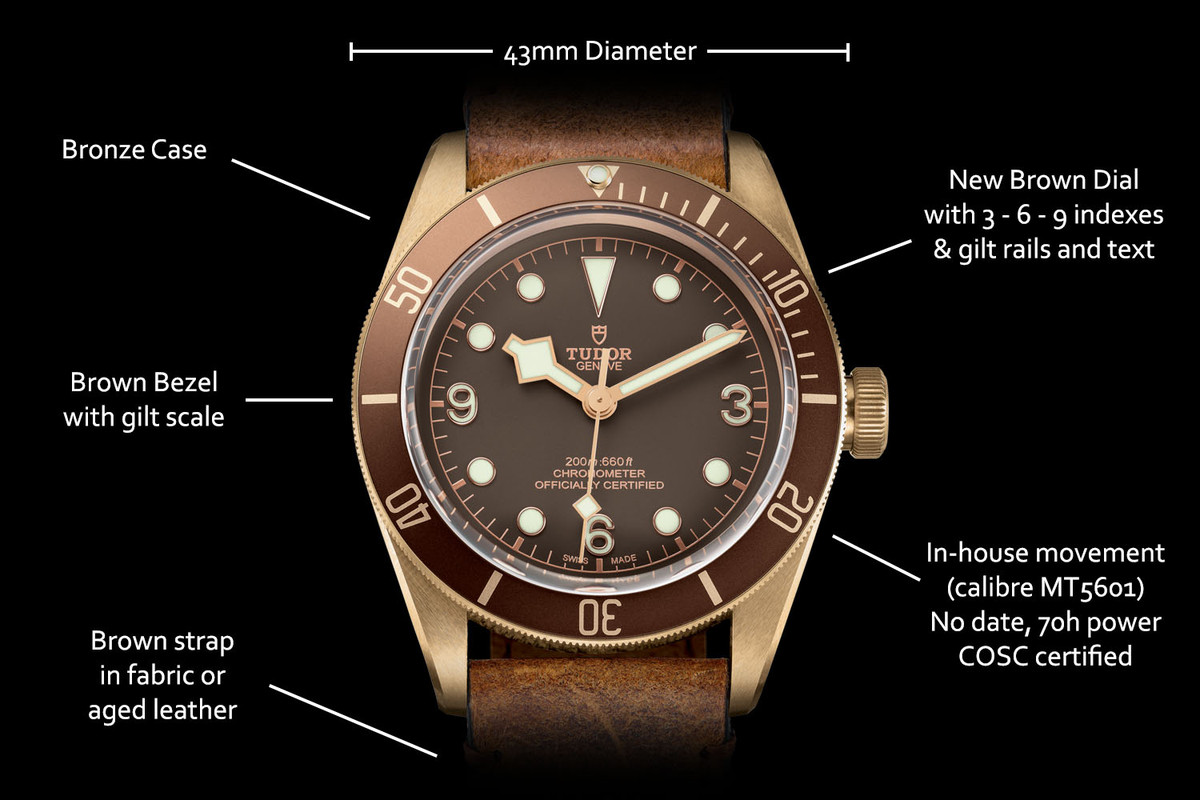 The new Heritage Black Bay is in a 43mm (2mm larger the its forebears) bronze case that houses the COSC-certified Tudor Calibre MT5601, which has a non-magnetic silicon balance spring. The MT5601 is, at 33.8mm, larger than the first movement. It is also present in the Pelagos and North Flag and has a 70-hour power reserve. A new watch has also meant a dial change, with Arabic numerals making an appearance, a shield replacing the rose on the dial, and with a change in the lines. The case is also different in another way – previously entirely polished, with the exception of the lugs, it is now entirely brushed. The case back is in bronze-coloured PVD-treated stainless steel. The bezel insert is an anodised matte brown aluminium with gilt numerals.
However important these changes may be to people, it's all about the bronze. Tudor have used an aluminium bronze alloy. As my friend #thewatchnerd mentioned to me, and this is a conversation that lead to my asking about the bronze during the press conference, aluminium bronze alloys are used because they are more resistant to corrosion. If you just look on Wikipedia you will read the following – "Aluminium bronzes are most valued for their higher strength and corrosion resistance as compared to other bronze alloys. These alloys are tarnish-resistant and show low rates of corrosion in atmospheric conditions…They are also resistant to corrosion in sea water."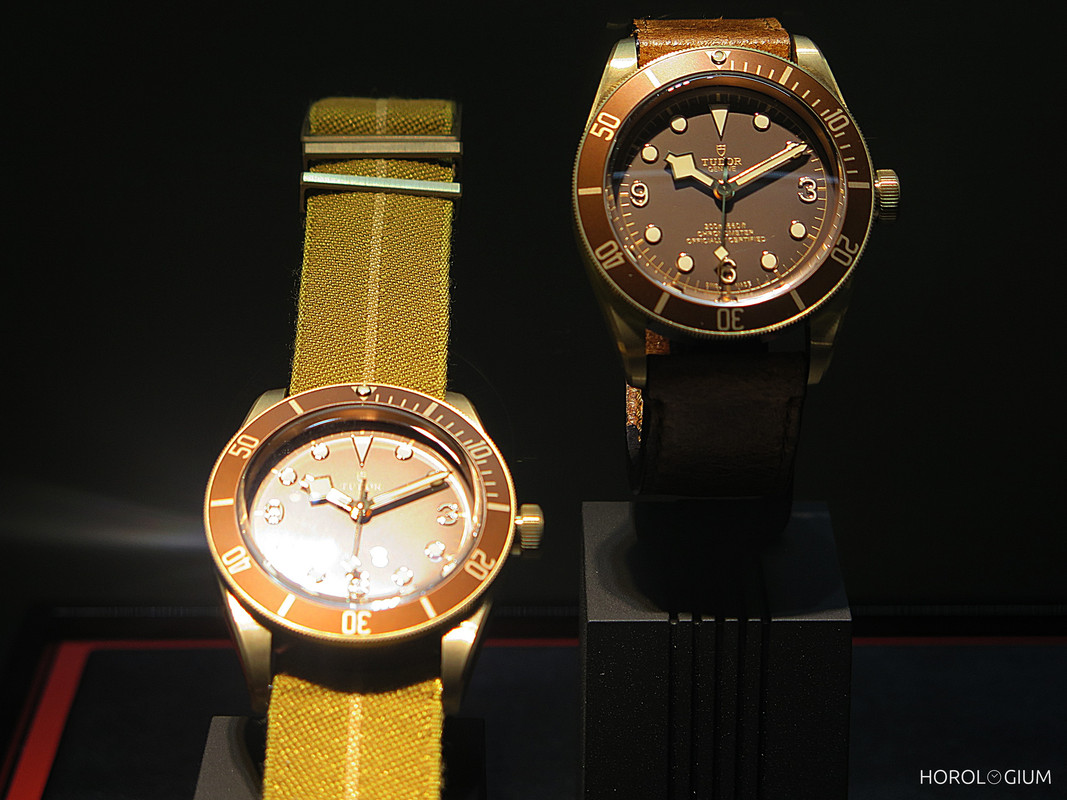 So I asked two people at the press conference about the use of this alloy and patination. They both told me that it will change but 'subtly' i.e. a slight darkening. Although I did not seek the 'secret recipe' they did tell me that the percentage of aluminium is somewhere in the range of 4-14%. However, they did acknowledge that no, there will not be any major changes to the patina. So if you're one of those people looking for a bronze watch to play around with in terms of patina, you may wish to take this into account.
In terms of how the watch looks in the metal, I was not a fan when I saw the first photos of it on day one. I have a Black Bay Blue myself, in the interests of full disclosure. I just didn't understand why they were going down the bronze path, although I am sure this will sell like hotcakes. Perhaps this is the reason – they have done it because they can, and because they know it will be popular. To look at in real life it is a bit more subtle than I had thought it would be, and this is a good thing. It looks better than I had thought it would. But I am still #teamBlue.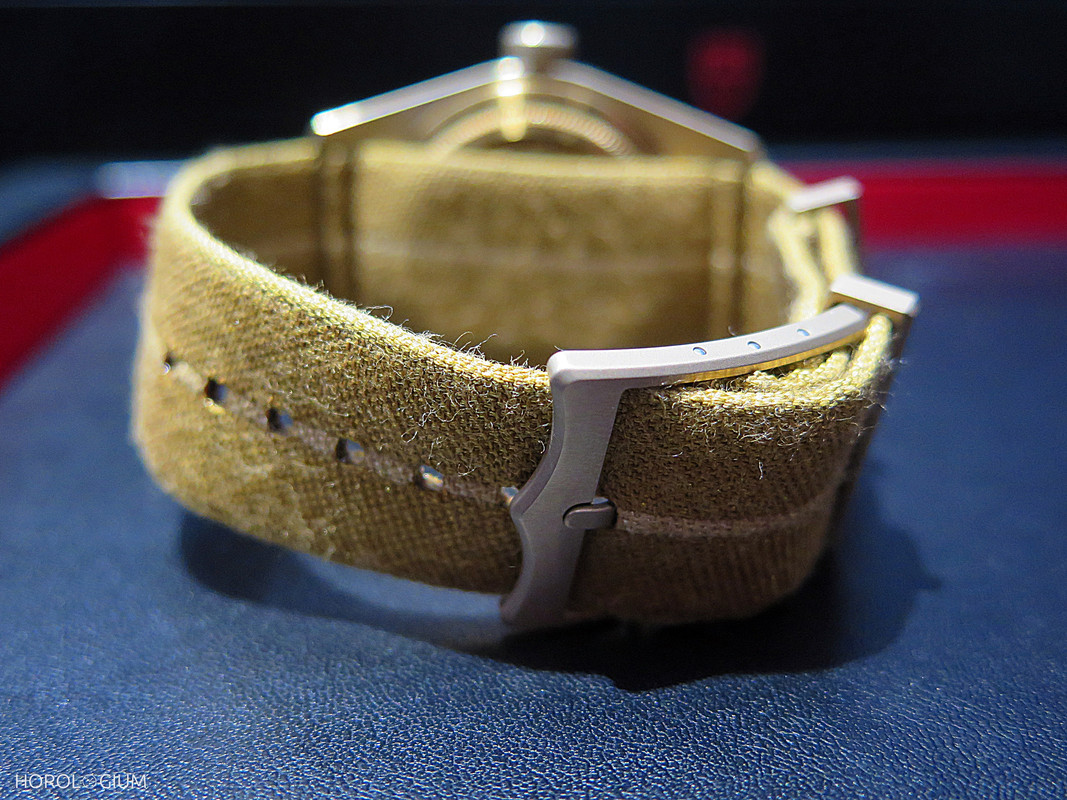 For the new bronze model there will only be two strap (and no bracelet) option – the aged leather or the fabric strap. The latter has been quite talked-about. Inspired by the French 'nageur de combat' parachute elastic strap, the originals, according to #thewatchnerd (who owns such a strap), can still be found in army surplus on occasion.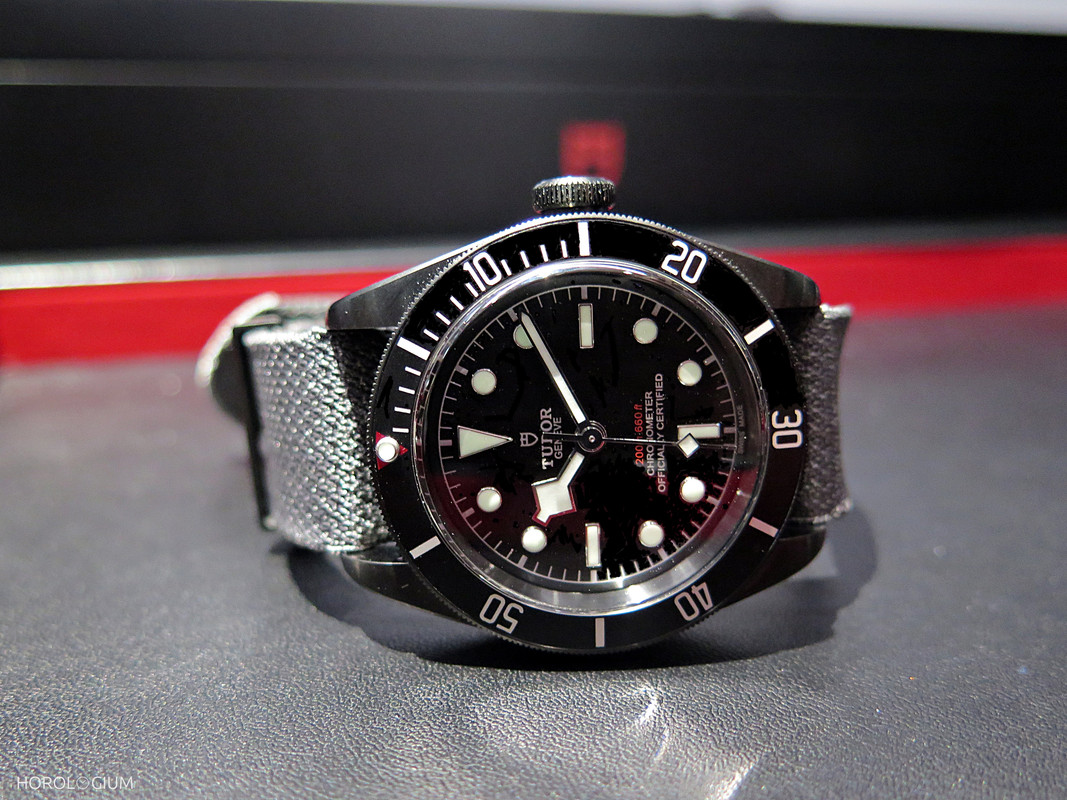 A new matte-black steel 41mm Black Bay 'Dark' has proven to be popular already, with the new movement and a PVD brushed finish, a historically-inspired red triangle at 12 o'clock, the shield and not rose, flat links (not riveted). One of its talking points is a large winding crown which is inspired by the Ref 7924. Inside is the MT5602. It comes on a bracelet or aged leather strap with a bonus grey fabric strap. My pick is the grey.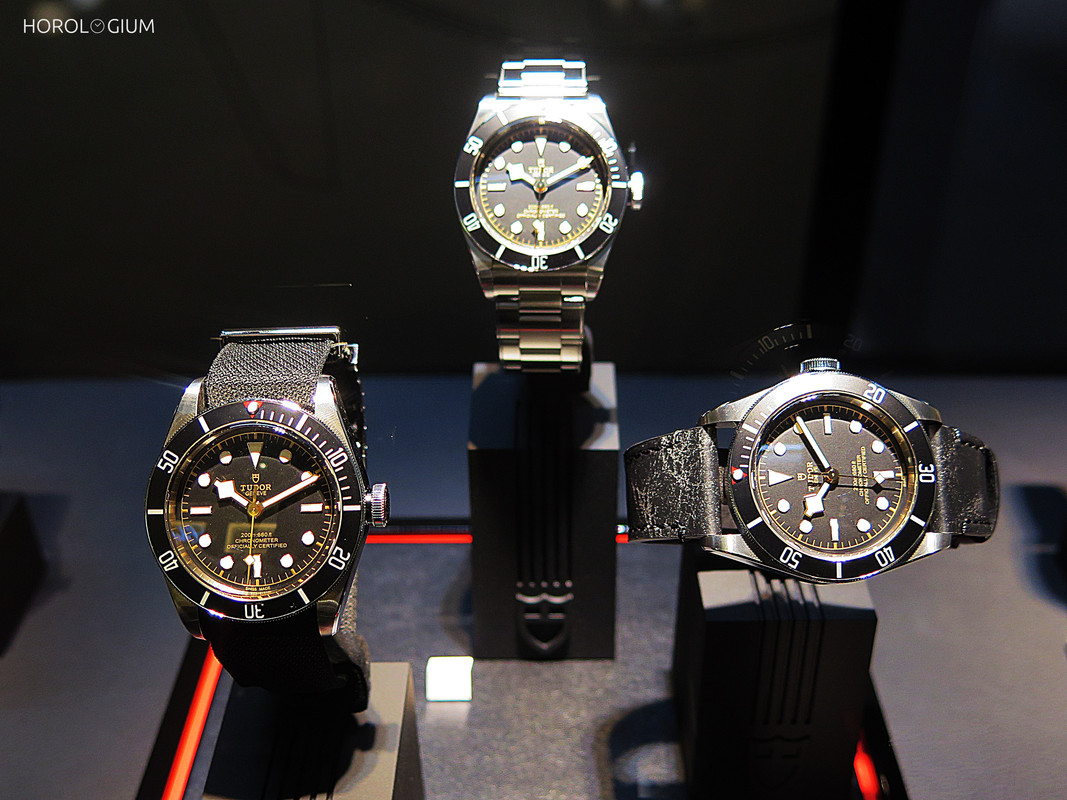 The previously most recent Black Bay, the Black, is now in a version with a movement update (MT5602, COSC-certified), replacement of the rose logo and straight three lines. The riveted bracelet also makes an appearance and there is a rather attractive new burgundy strap. All the Black Bays will have small aesthetic amendments and more importantly, a new movement for an extra 250 CHF, basically.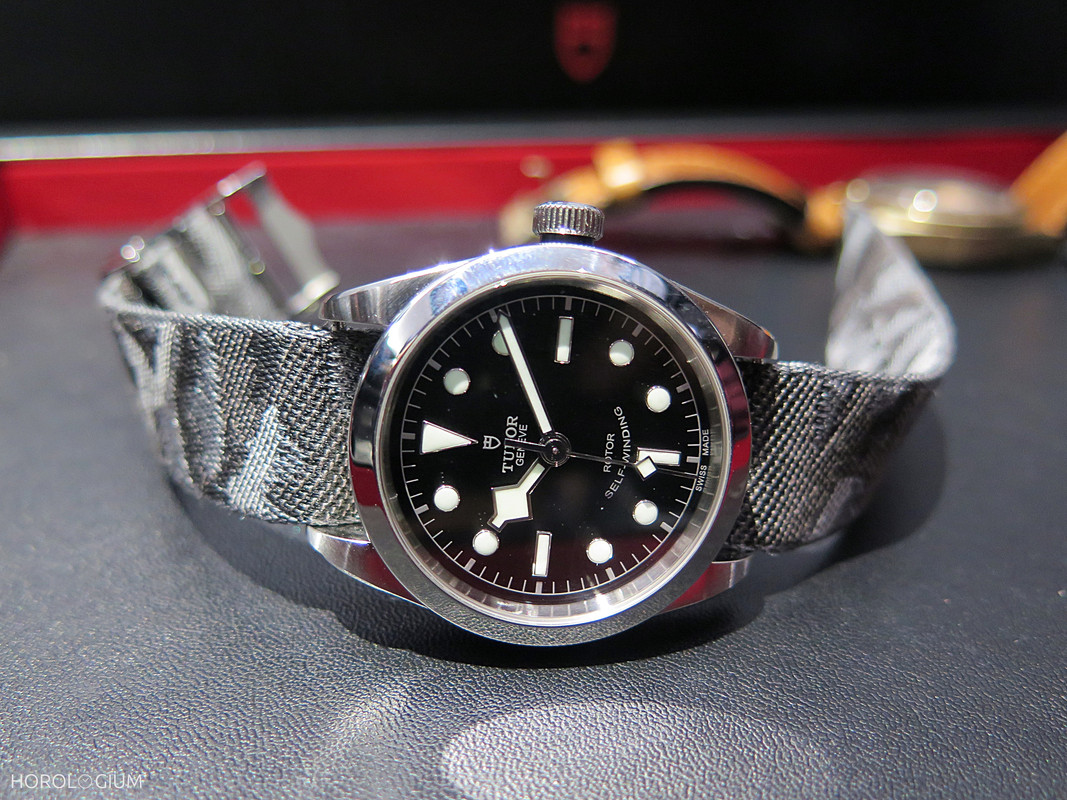 For those for whom the Black Bays have been too large or out of their range,there's a new Heritage Black Bay 36mm model with a fixed stainless steel bezel and black polished dial. Available on a steel bracelet or distressed leather strap with a camo fabric strap thrown in for good measure. Inside is the 2824 movement. On the crown is a Tudor rose logo.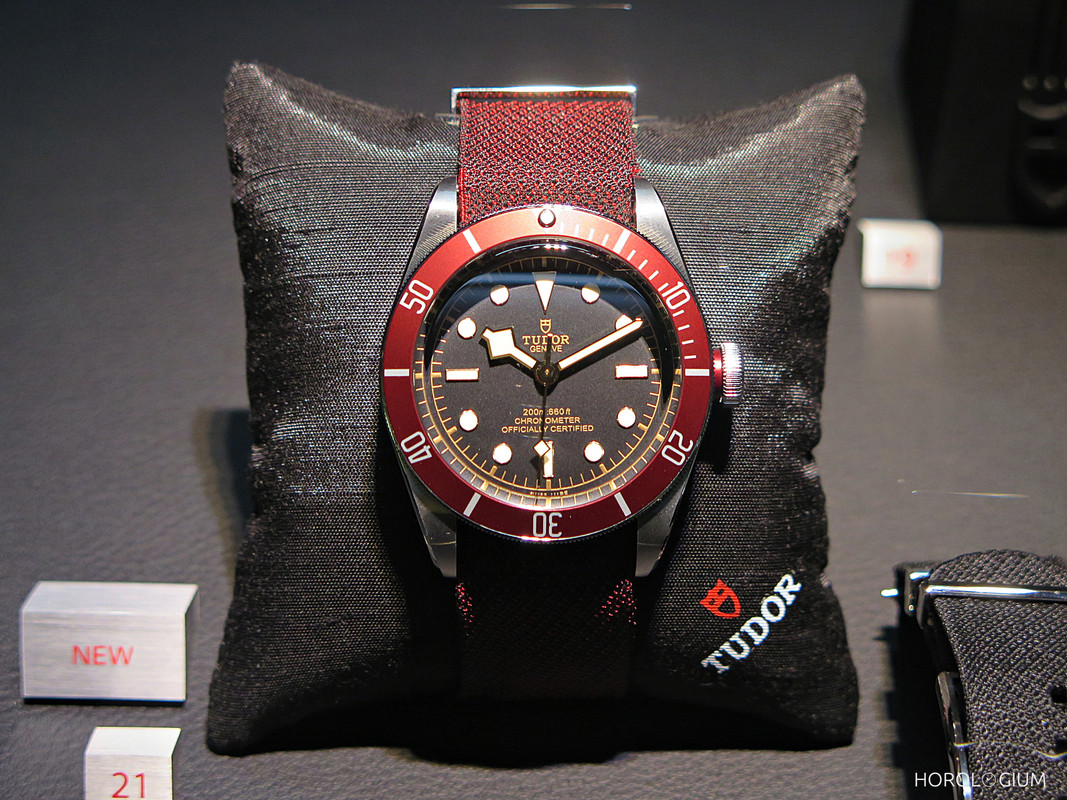 One of the reasons the Tudor Heritage models have been so successful is that they have been competitively priced as well as having design appeal to many. In an age where people are looking more than ever for bang for buck when it comes to watches, they provide an attractive proposition. The changeover to Tudor movements whilst keeping the generally same price point has formed part of the brand's challenge, but the Tudor success train of recent times seems set to continue.
---
---
Categories: Baselworld 2016, Switzerland, Tudor, Watch materials, Watch Profile, watches