When visiting Tissot at Baselworld 2016 I was told that there were over two hundred new models. The chances of my being able to see them all in half an hour were zero, so after a bit of consultation we narrowed it down a bit to include some of their new NBA pieces (they are NBA's official time keeper in the U.S.) and also this rather attractive surprise – the Heritage 1936.
Inspired by a 1936 pocket watch in their archives, this is not just my favourite offering from Tissot for this year just because of its looks (and that includes the choice of strap) but also because it comes in two forms. With the larger one 45mm and the smaller one 36mm they are ostensibly for men and women respectively, but I know more than a few men who prefer a 36mm sized watch to a 45mm one, and would confidently wear the smaller model.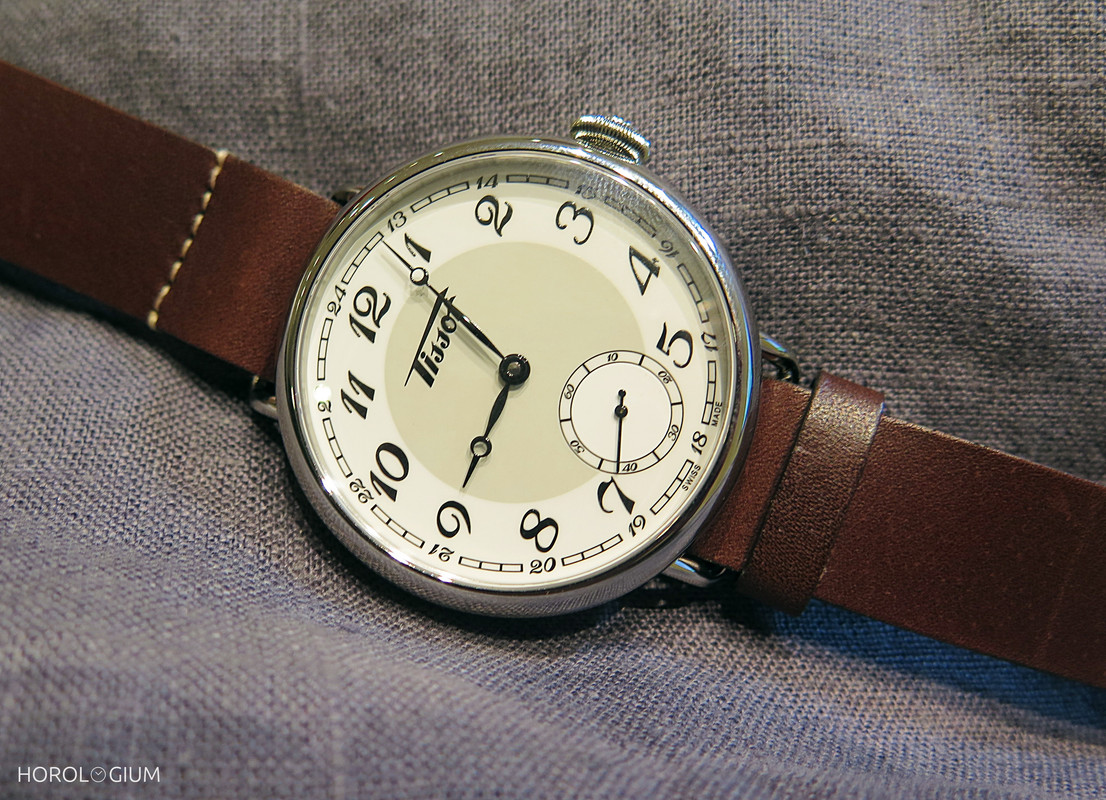 The dial design is basically faithful to the original, no major tweaks or new things added. The base is a glossy and there is a slightly darker light/ pale almost dark greyish-tinged cream (although it does not quite seem that way in some of my photos) colour for the centre circle. Black Breguet numerals and hands complete the vintage look. The colour scheme, the hands, numerals, even the sub dial, are all to the original, and in something that will appeal to the purists, there is no new date window in this homage model.
Through the 1930s-style wire lugs of this rounded watch is a pulll-through leather strap that is removed as per a NATO strap.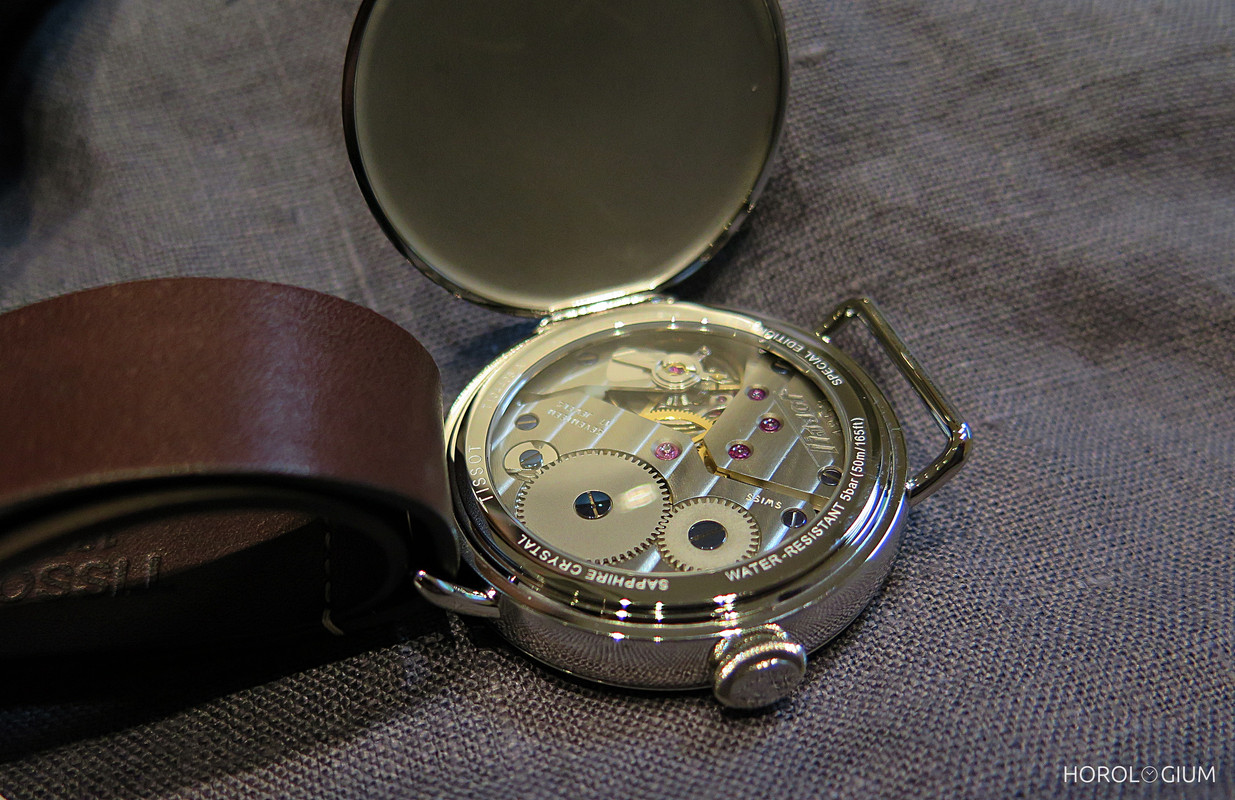 The 45mm model contains the reliable manual-wind 6498, visible when the hinged case back (a nod to the pocket watch inspiration) is opened and wound via an onion crown, another nice nod to the past. However, the 36mm model contains an automatic movement.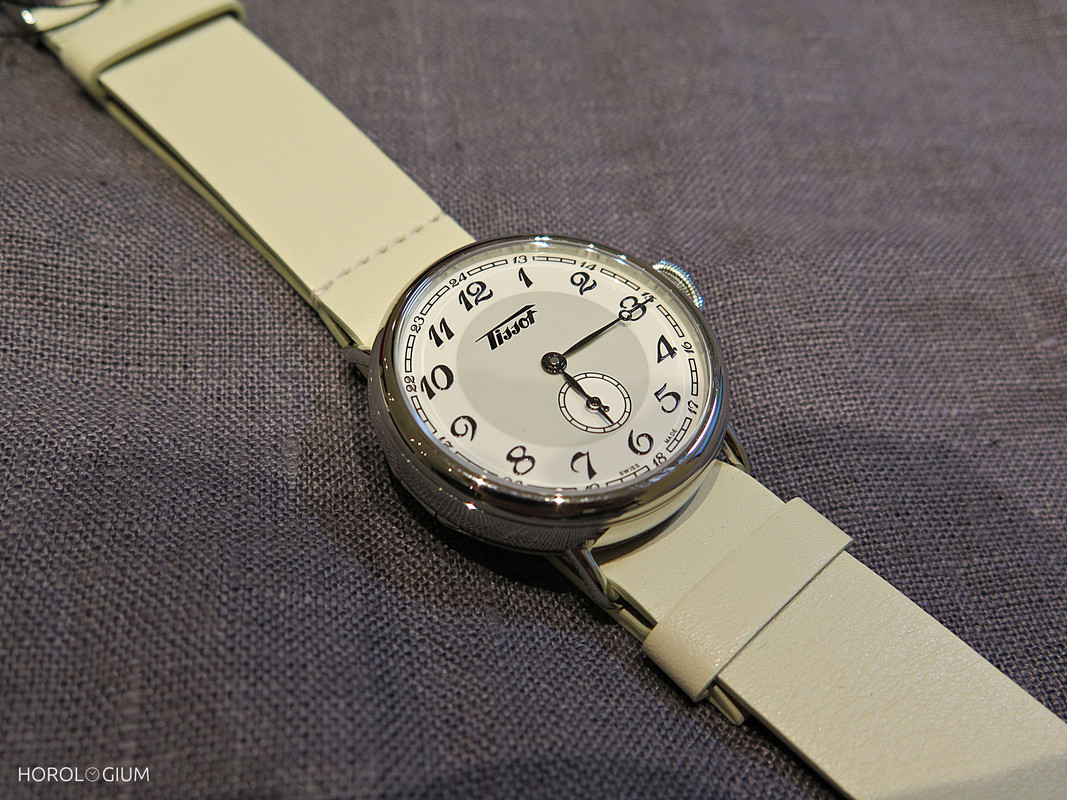 With an estimated release date in June/ July 2016 and a price at 975 CHF this may well end up being an attractive proposition for those looking for a faithful modern homage in this price bracket. It certainly provides a very real new option for many.
---
---
Categories: Baselworld 2016, Straps, Switzerland, Tissot, watches, Women's watches