A couple of years ago Jaeger-LeCoultre Australia started hosting annual 'collectors' dinners' in Sydney and Melbourne to showcase some of the year's SIHH novelties. What started off as a single function in each city has grown. Last year there were two small dinners in Sydney and one in Melbourne. This year, both small and large events in Sydney, and one each in Melbourne and Brisbane.
Jaeger-LeCoultre has done some rather glamorous dinners in Sydney, of which their black tie 180th anniversary dinner at the Sydney Opera House probably as 'Sydney event' as anything can be, and of course there's polo too, as well as their involvement in things such as the Centennial Parklands Foundation's annual fundraising dinner.
These collectors' dinners, however, are more intimate affairs that in their short life have become much anticipated by local enthusiasts, who have found them the perfect environment in which to look at and try new releases in the company of people who have become friends through watches, through such events, and to meet new like-minded souls.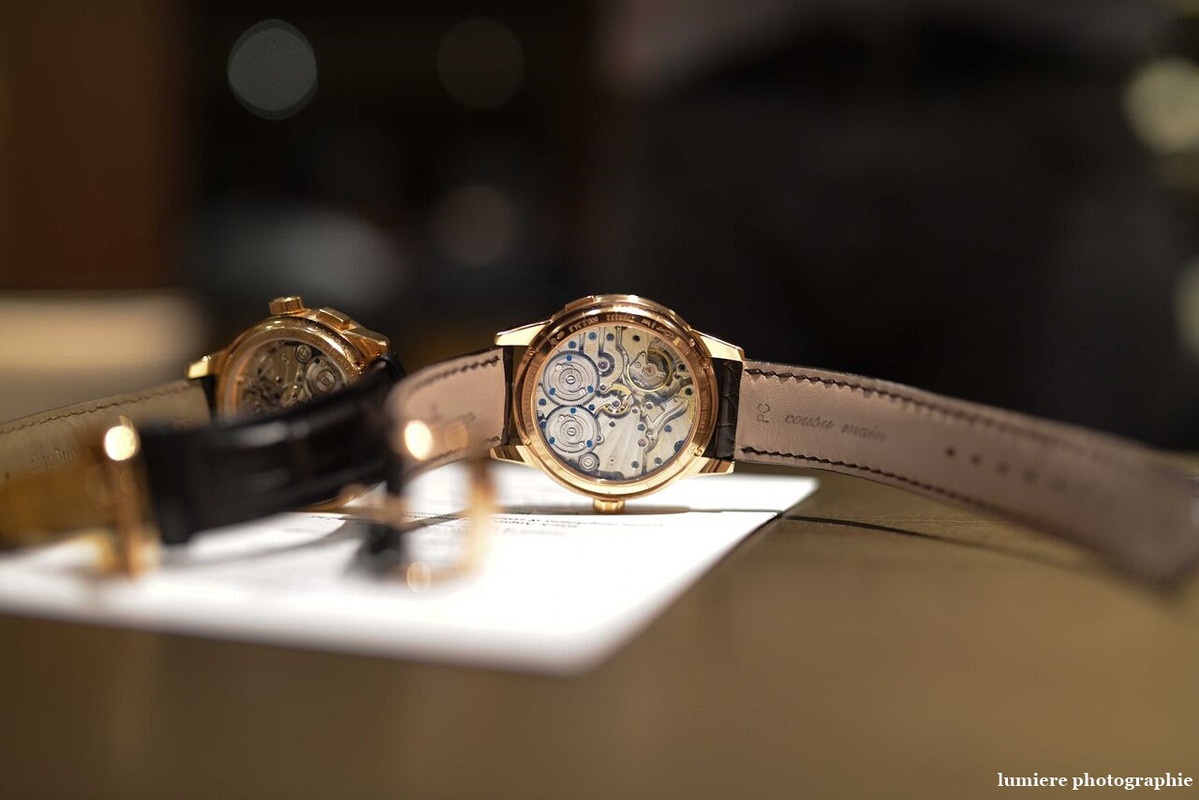 This year, it was with great pleasure and privilege that Horologium was offered the chance to co-host the first of the two Sydney dinners. Held at the Park Hyatt on the final night of the Vivid Festival, an annual public light art extravaganza that includes installations around the Circular Quay and Rocks area, the light show on the sails of the Opera House were visible from our dining room. Not a bad backdrop.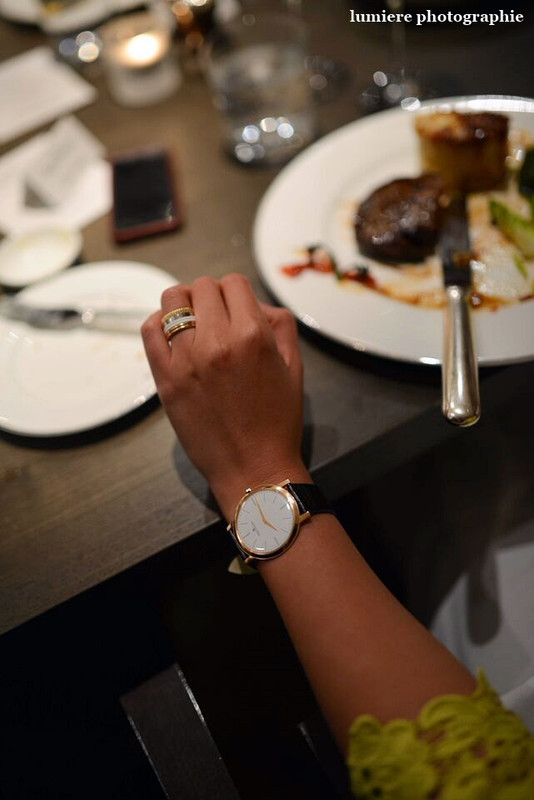 Although the full contingent of SIHH 2015 releases did not make it here, there were many pieces to enjoy during the evening, including the Jaeger-LeCoultre Master Ultra Thin 1907 (above) which Horologium has on loan for a few weeks, and about which there will be an upcoming post. This proved to be quite a popular watch, even amongst the guests who thought it might be too big but realised that its thinness makes it wearable even on the smallest female wrist.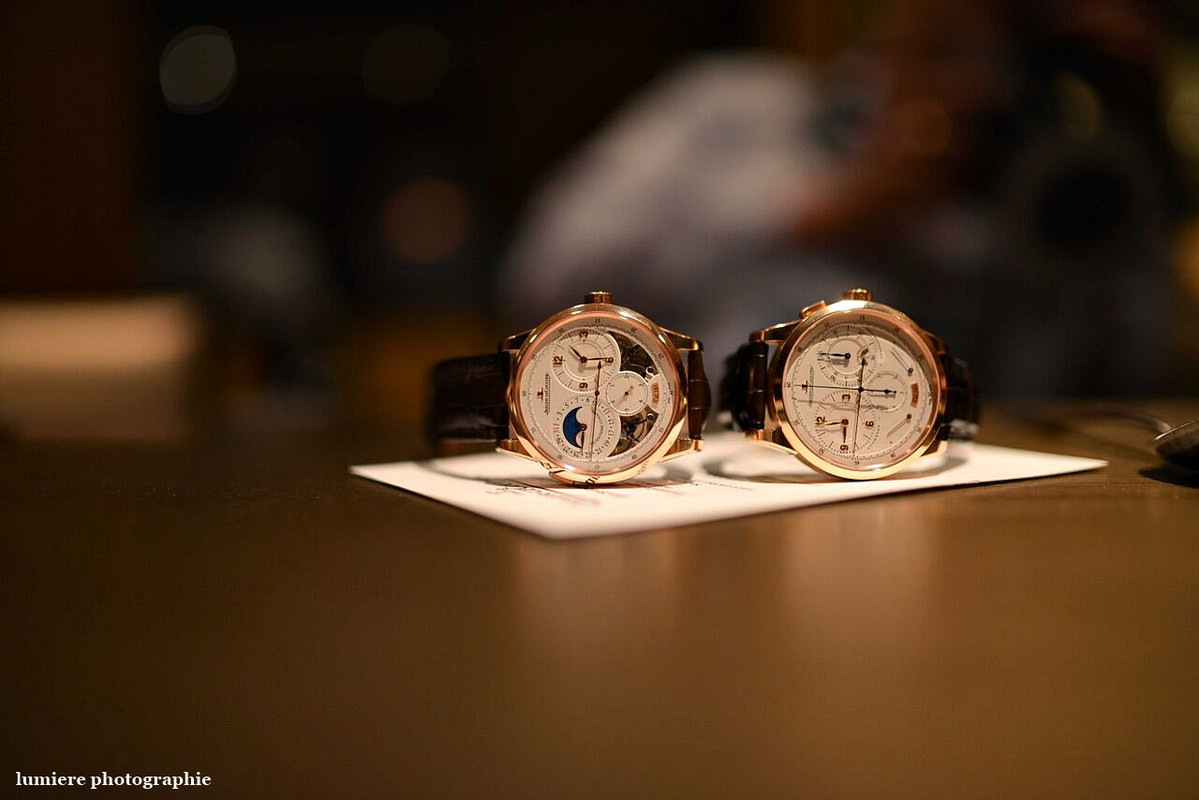 There was a fairly even split between watches from both their men's and women's ranges. The favourites? The Duomètre never fails to grab attention if it is in the room, and Australia & N.Z. Brand Manager Pierre-Etienne Durand's own one ended up on many wrists.
The Meteorite models had a lot of admirers, especially when viewed under a Loupe System loupe, and the Rendez-Vous Moonphase was also of note, but one piece that many went back to was the purity of the tourbillon. Novelties are always much anticipated, but there are some 'old favourites' that have longevity with good reason.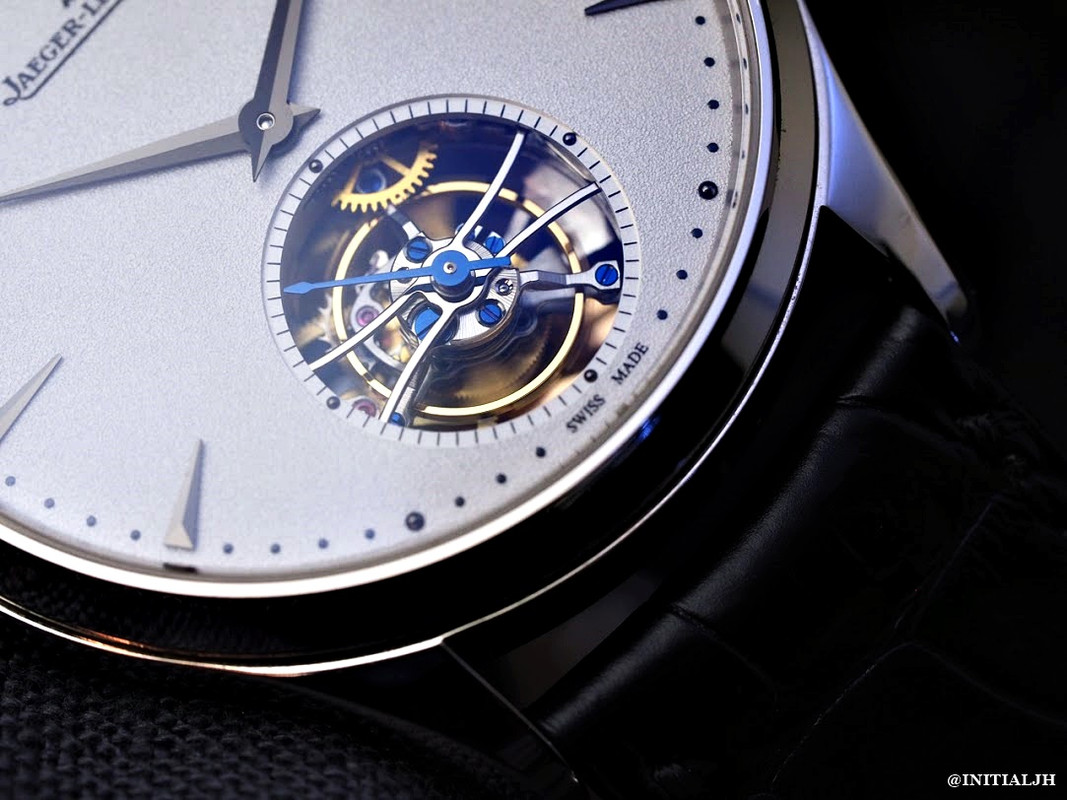 Here are some highlights from the evening.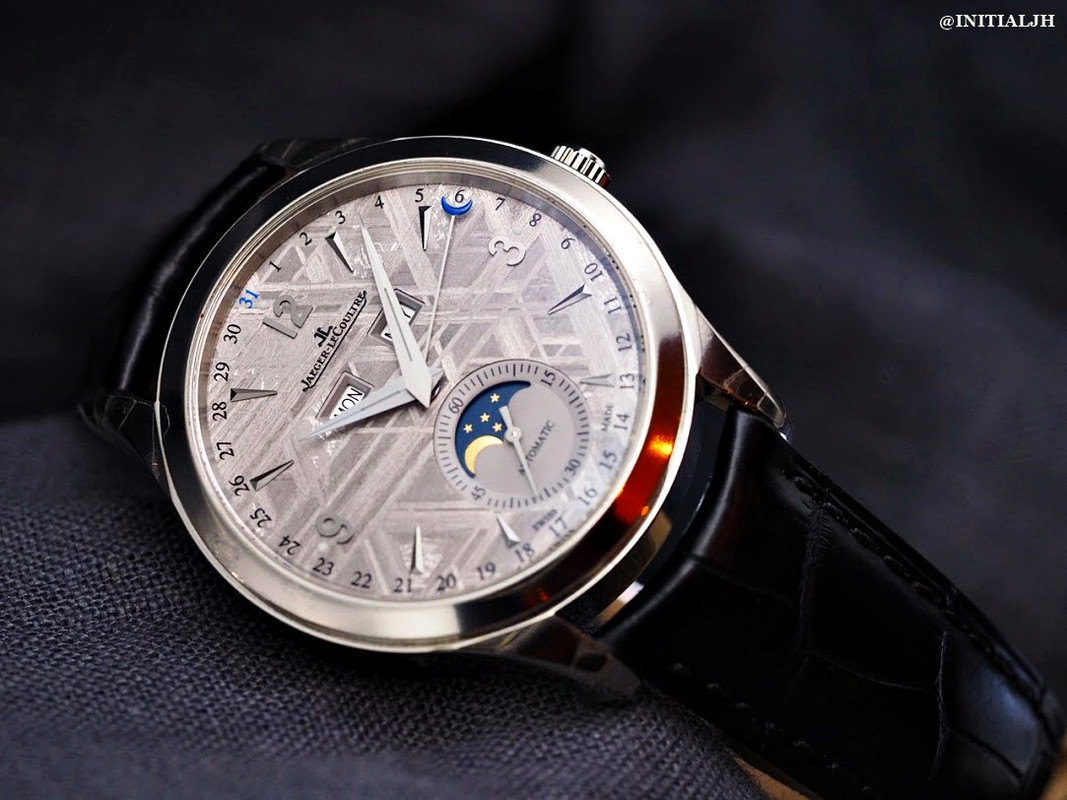 The two meteorite models, about which you can read more here.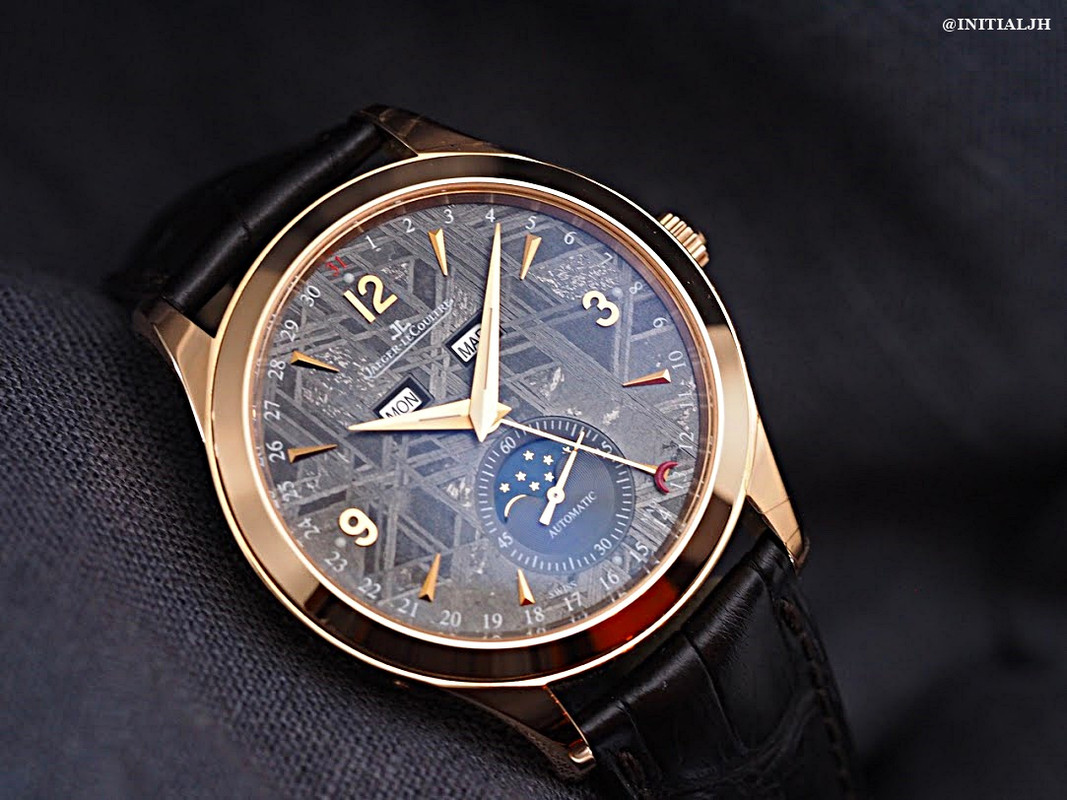 Two very different moonphases.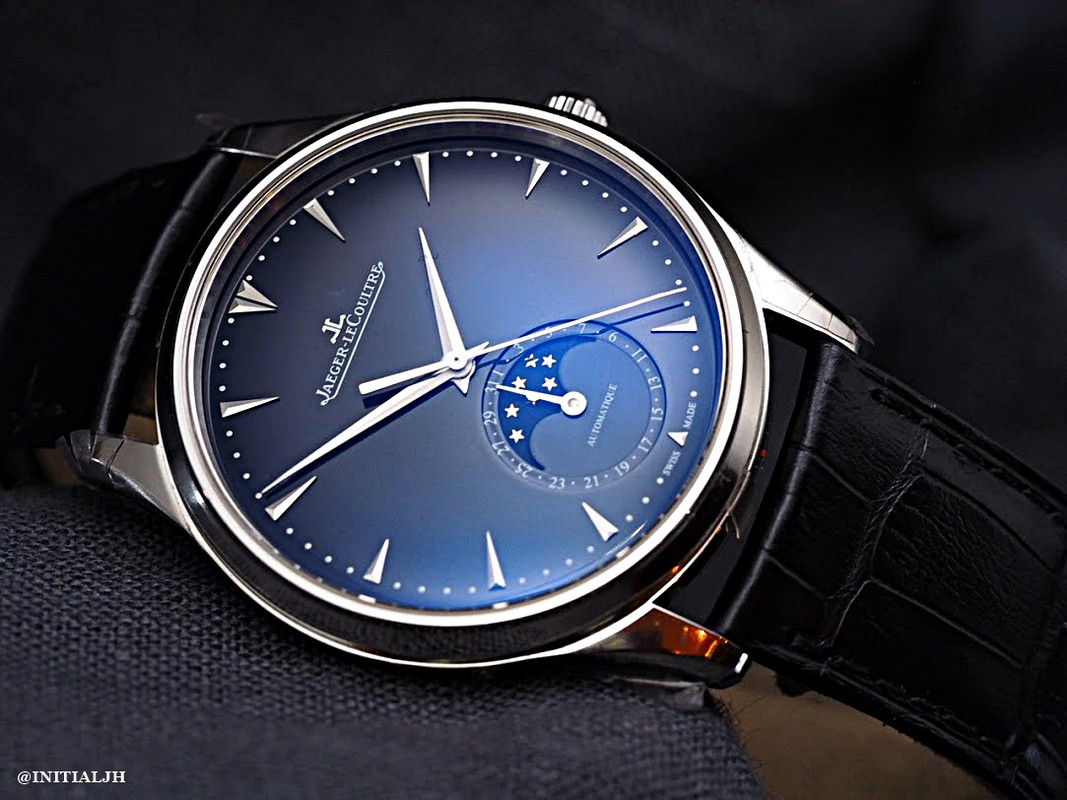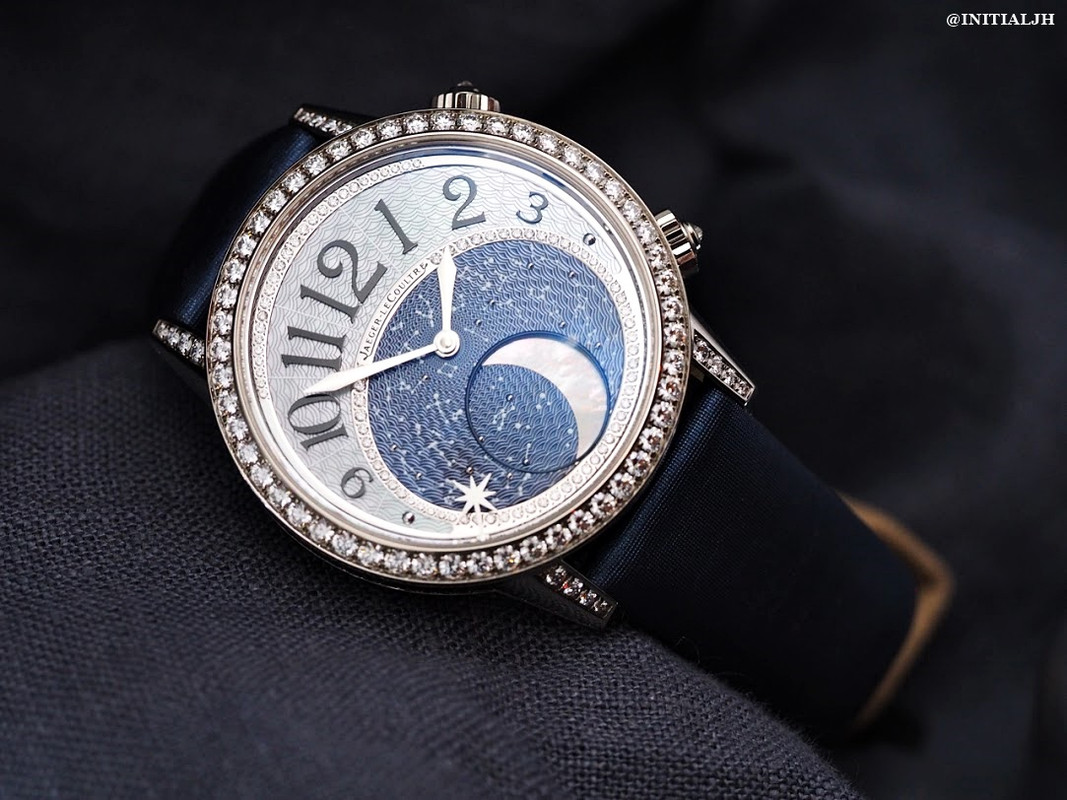 A classic.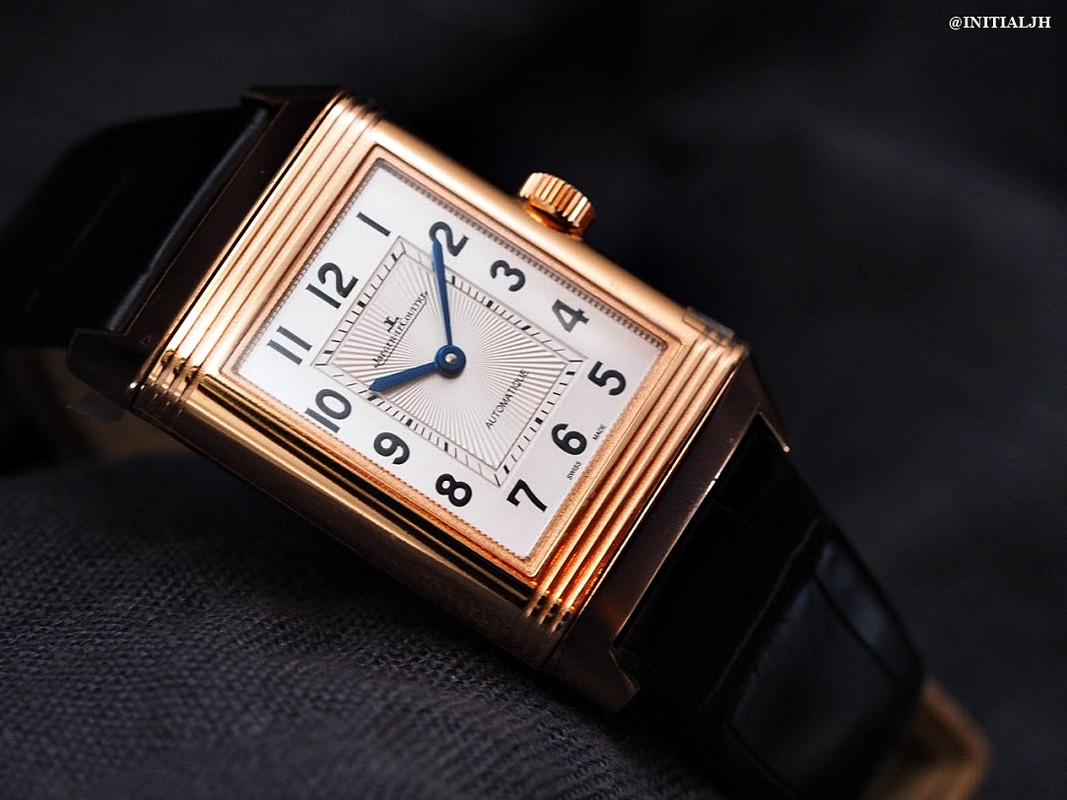 Simplicity.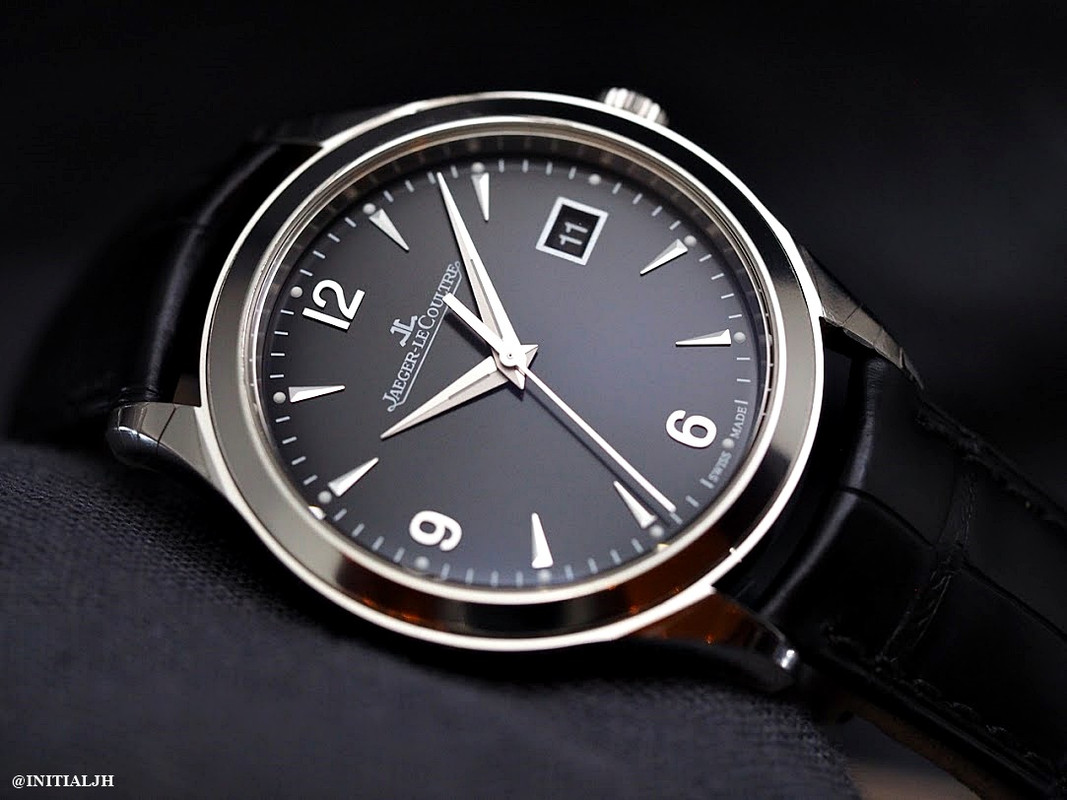 For those who stayed until the end, there was a last minute surprise. The Master Grande Tradition à Quantième Perpétuel 8 Jours.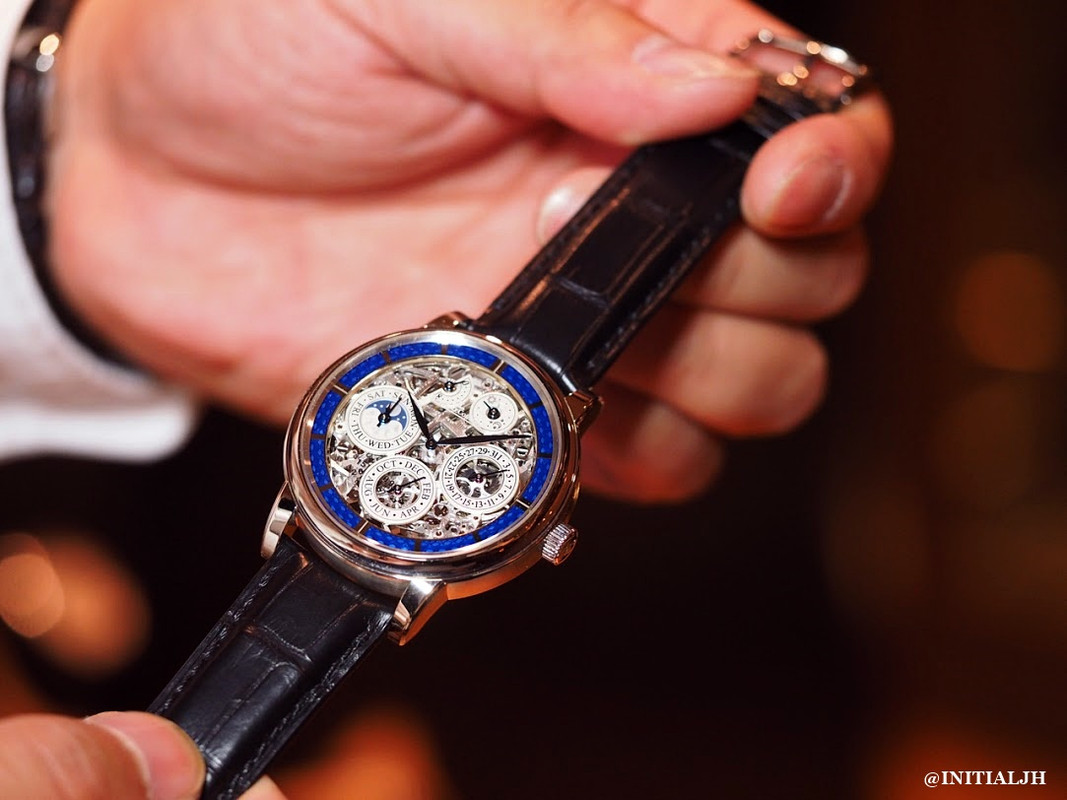 My many thanks to team Horologium who were all there that night, to Pierre-Etienne and Sam from Jaeger-LeCoultre, and to Ellie Saw and the Park Hyatt team. Last but never least – to the watch friends old and new who were there, it was a memorable evening.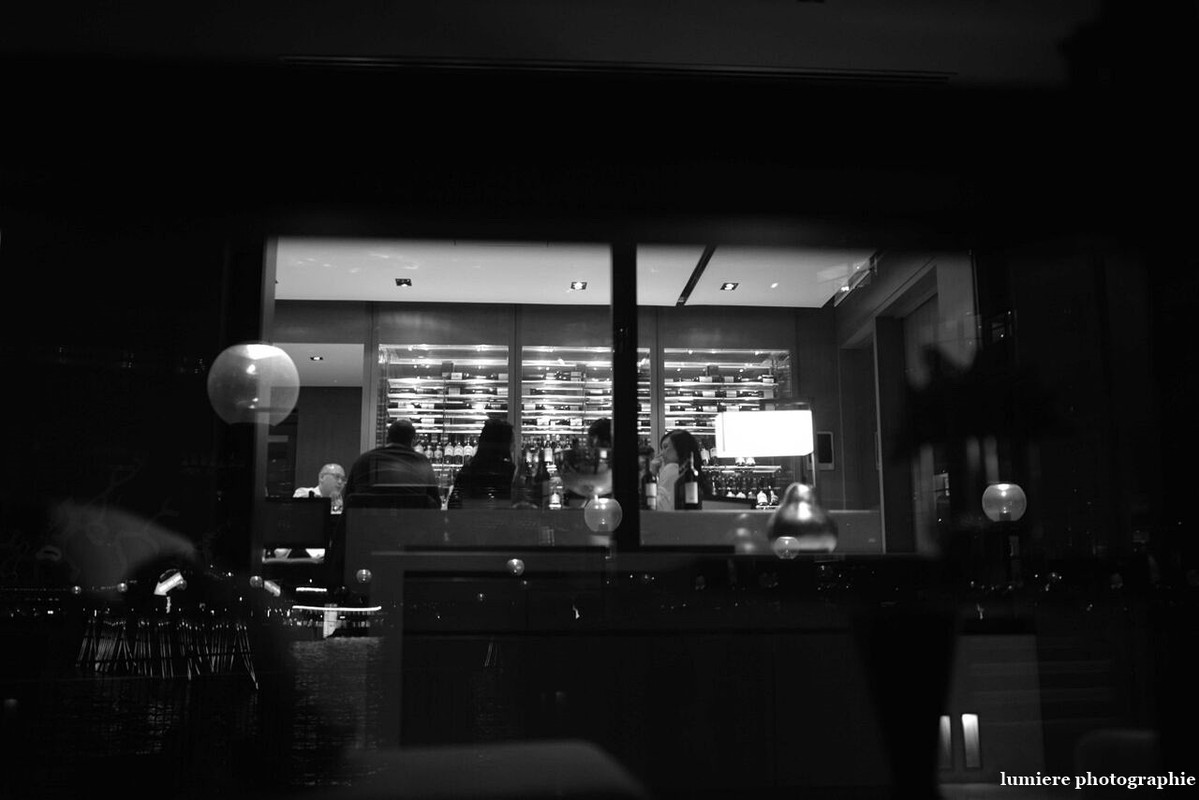 For those on Instagram, check the #JLCSydneyDinner2015 hashtag for over 100 photos posted by guests at both the Sydney dinners.
---
---
Categories: chronograph, Events, Jaeger-LeCoultre, SIHH 2015, Sydney, watches