The Rendez-Vous collection, which has been a rather huge success story for Jaeger-LeCoultre, has also been characterised by some special releases of complicated models such as a tourbillon, perpetual calendar and, last year, the Ivy Minute Repeater, which made its informal debut in Sydney during a visit by CEO Daniel Riedo.
Earlier this year at SIHH 2015 we were fortunate enough to see the latest in the 'haute' part of the Rendez-Vous line, the Ivy Tourbillon, which has now been launched (and thus the embargo lifted) during the Shanghai Film Festival (13-21 June 2015), of which Jaeger-LeCoultre is a supporter.
The key to these special pieces is the combination of a complication and an art, a craft – what Jaeger-LeCoultre call Métiers Rares® (Rare Handcrafts). In this new model the 'art' part is again the use of the ivy motif, with another stunning result.
When the minute repeater was launched last year, one of the reasons given for the choice of ivy was that it was in part a reference to the Vallée, the diamonds representing the first frozen ice crystals on the autumn leaves announcing the arrival of winter, but it appears that they have used an ivy decoration as far back as 1890 on a pocket with with a crimson enamelled case back which had a diamond-set ivy pattern and more recently, a 2008 piece unique jewellery set featuring ivy.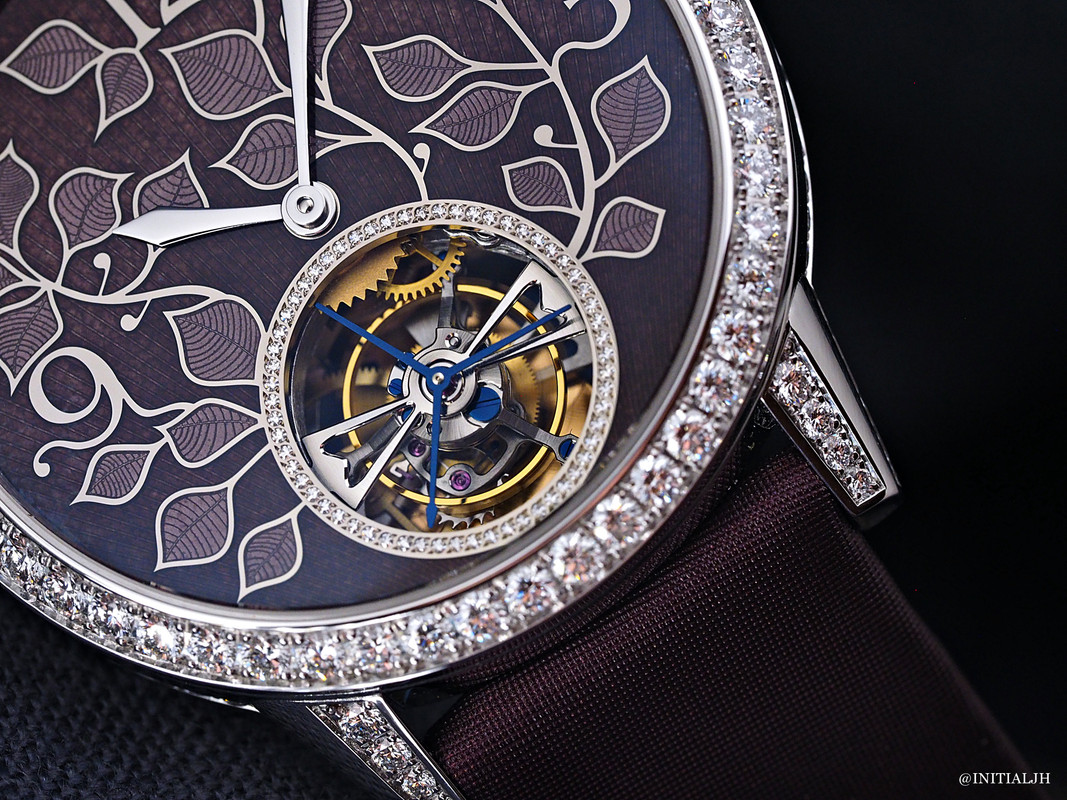 In this piece, the ivy seems to (by design, presumably) grow out of the tourbillon. A nice touch.
Rather bemusingly, Jaeger-LeCoultre have referred to this new piece as having "bucolic charm". With two types of guilloché on the dial and leaf veins, enamelling and lace work decoration, this is about as far away from 'bucolic' as I can imagine. It is, however, indeed charming.
Inside the 39mm white gold case is the automatic Jaeger-LeCoultre Calibre 978 that is also used in the simpler Ivy-free Rendez-Vous tourbillon, with a 45-hour power reserve. There are, not unexpectedly, diamonds set in the bezel, crown and buckle, and it comes on a matching satin strap.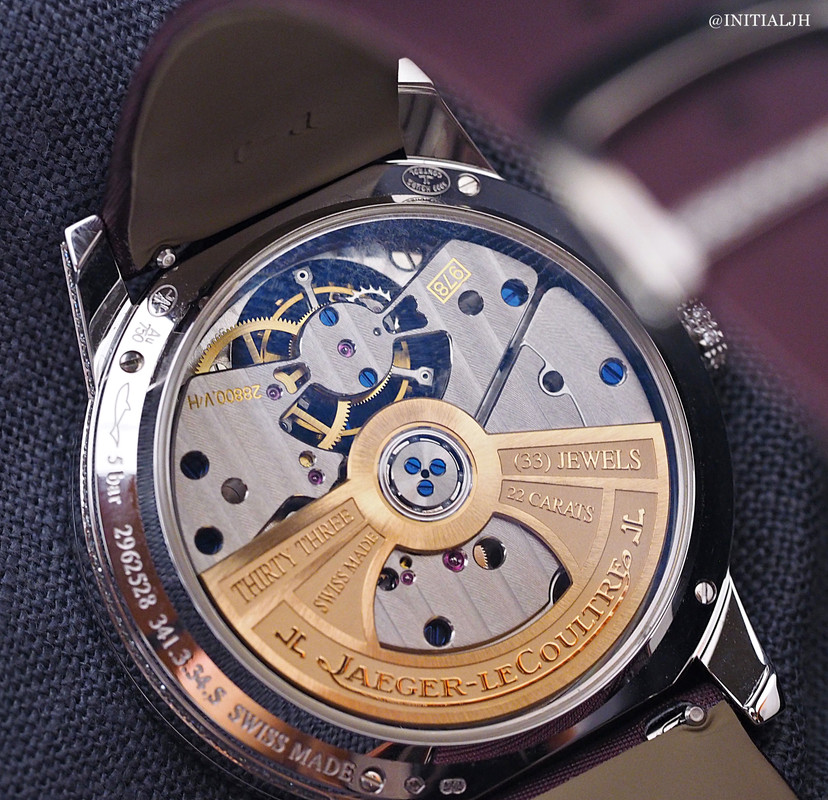 The dark richness of its deep colour makes this a more muted piece than the Ivy Minute Repeater, but it is equally stunning. The ivy design is, no pun intended, really growing on me, but one final thought :
Dear Jaeger-LeCoultre,
Please keep these Ivy pieces special by not releasing too many models with this motif and dial.
Regards,
Horologium
---
---
Categories: Hands-on, Jaeger-LeCoultre, SIHH 2015, Watch Profile, watches, Women's watches