A little while ago we mentioned the launch of a new worldtimer from Breitling at Baselworld 2015, called the Galactic Unitime SleekT. Recently, we had the opportunity to see it 'in the metal' at the Breitling boutique, Sydney.
To briefly recap, this new piece is in a 4mm stainless steel case with a tungsten carbide bezel. Inside is the automatic Calibre B35 with a seventy hour power reserve. The two dial colours are called 'Antarctica White' and 'Trophy Black'.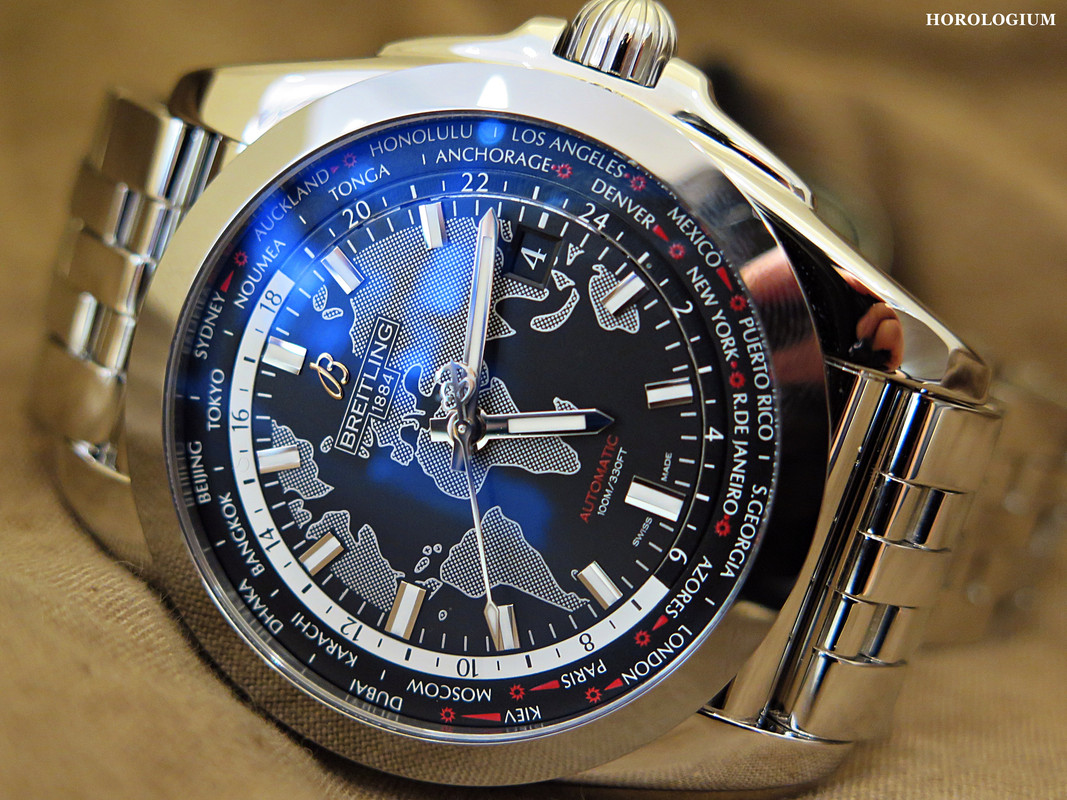 So what are they like away from the press photos? Well to start off with, they are heavier than I had expected. A stainless steel bracelet will always add weight to a watch of course, but to what extent will obviously depend on the thickness of the links and so forth. This has a decent heft to it.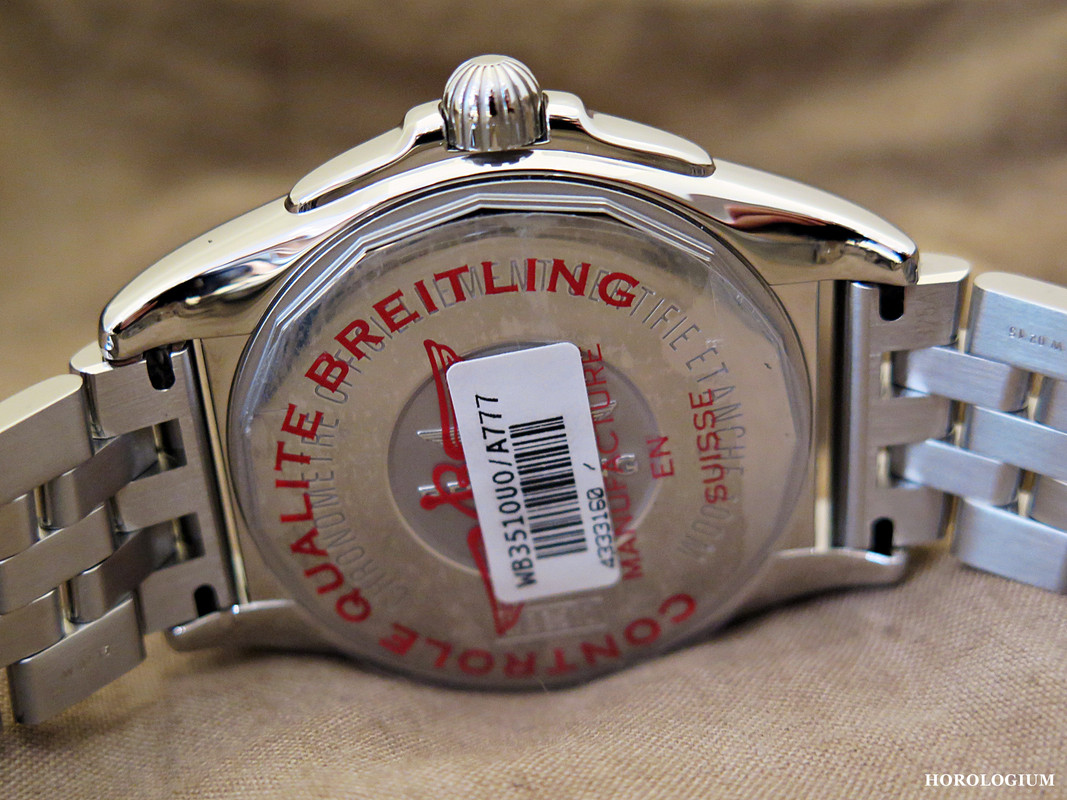 In terms of its general 'look', the press phots were fairly much on the mark, but what did stand out for me was my response to the two different colours of the dials. If I look at my own watches, I seem to have more pieces with darker dials than lighter ones. This has not been deliberate, but for whatever reason, I appear to lean towards them. It was the case with these two options when I first saw photos of them.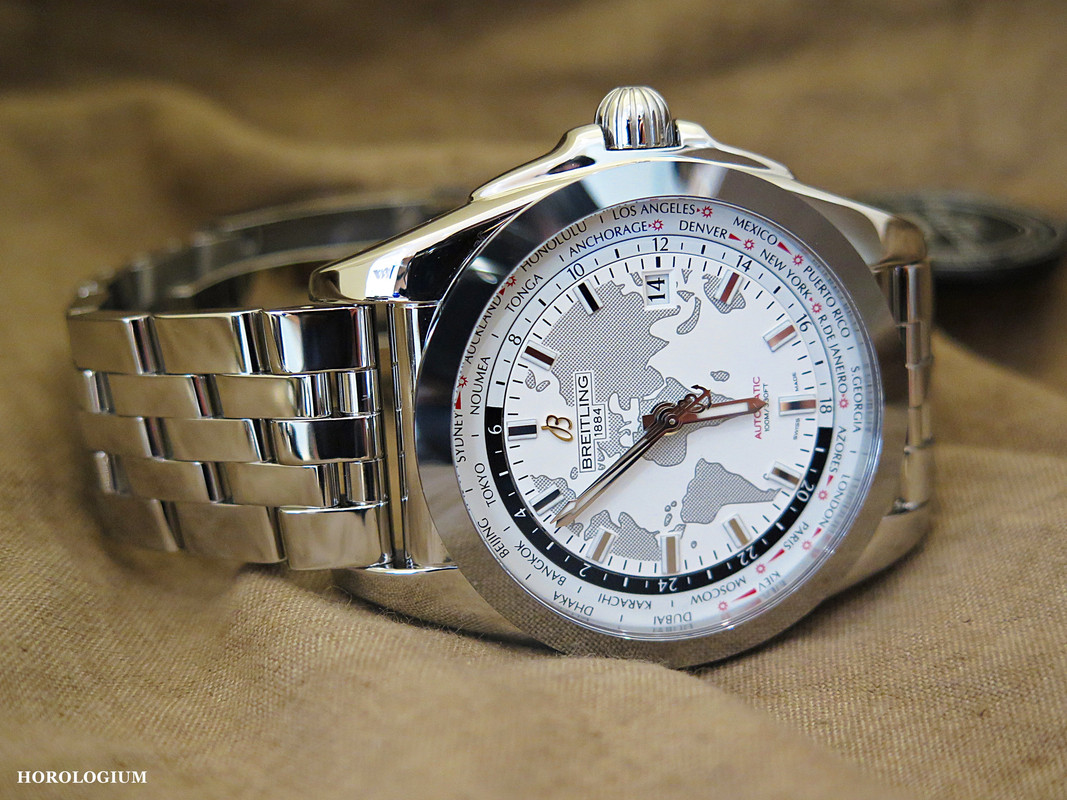 When I handled them, however, it was a completely different picture, and I found myself preferring the white dial. Why? They are both very clear dials to read in terms of functionality, but there's no denying the patrilineal burden I've inherited of poor and ever deteriorating eyesight. The white dialled one was clearer when taking this into account, but it also just seemed to engage me more on an immediate level. This is such a subjective preference and response to a watch that you may well have a different reaction in terms of black or white, but it was interesting how quick my change was in terms of my personal preferences.
RRP for Australia is $11,890.
---
---
Categories: Baselworld 2015, Breitling, GMT/ dual/ worldtimer, Hands-on, Sydney, watches