Today's post is not about watches but about clocks – the Le Jour et La Nuit clock project of Parmigiani Fleurier and Lalique. Based on René Lalique's original Le Jour et la Nuit table clock of 1926 which depicts a woman in relief on polished glass (night) and a man in counter-relief on satin-finished glass (day), the same mold has been used in this collaboration to create two table clocks.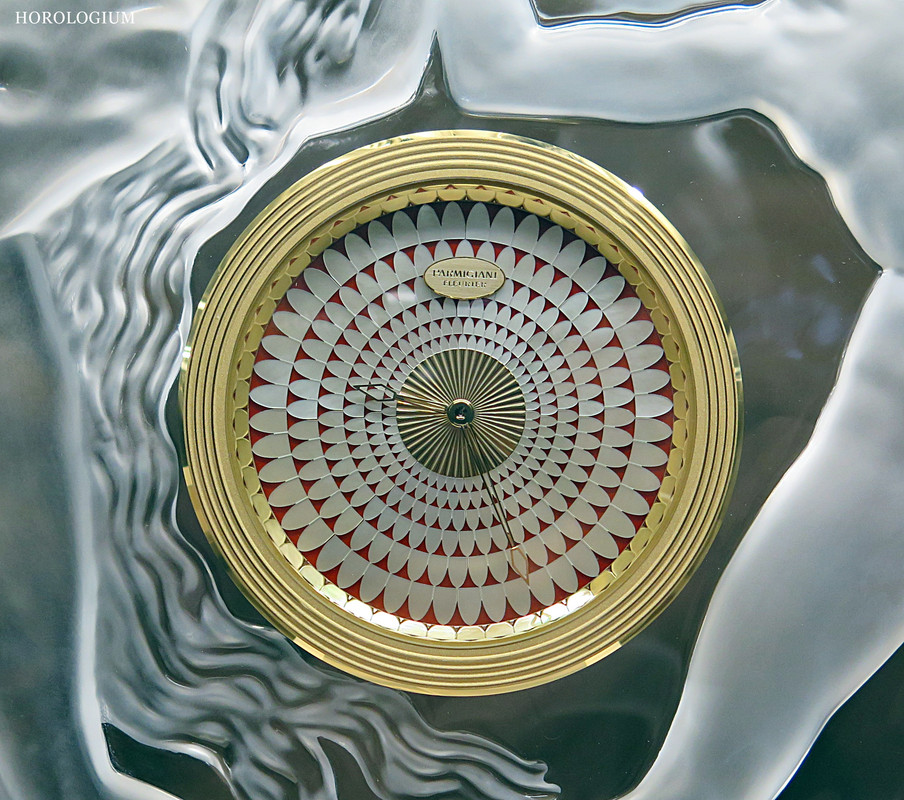 The first clock is the 'Soleil de Gaïa' at the top of this post which is, of course, named for the Goddess. The male figure represents day and is worked in counter-relief with a satin matte finish. The woman is night, and worked in relief with a polished finish. The dial's decoration is mother-of-pearl marquetry.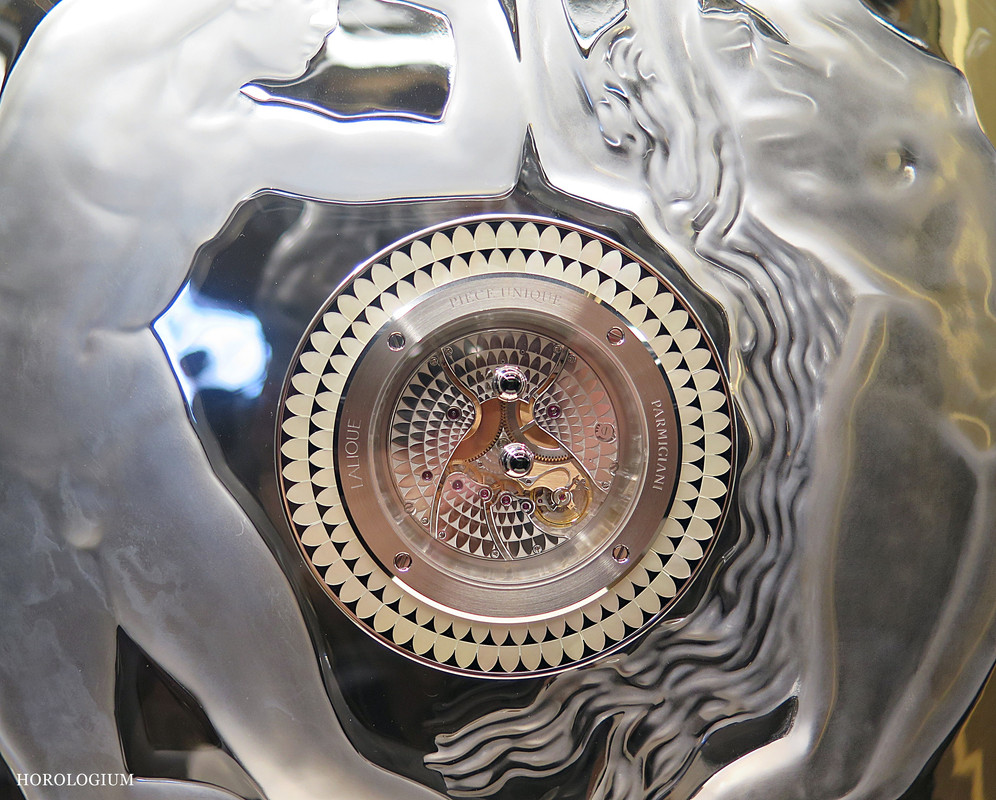 The base of the dial (above) is a disc of black onyx (representing night) with mother-of-pearl decoration.
The second of the two clocks, both of whom were launched at SIHH 2015, is the Serpent Clock, whose fundamentals are the same as for the Soleil de Gaia in terms of a dial which is mother-of-pearl (in this instance of entwined serpents), a reverse with the same motif and material, and with the same movement with its chronometric performance with a variation of less than +4/-4 sec per day and eight day power reserve.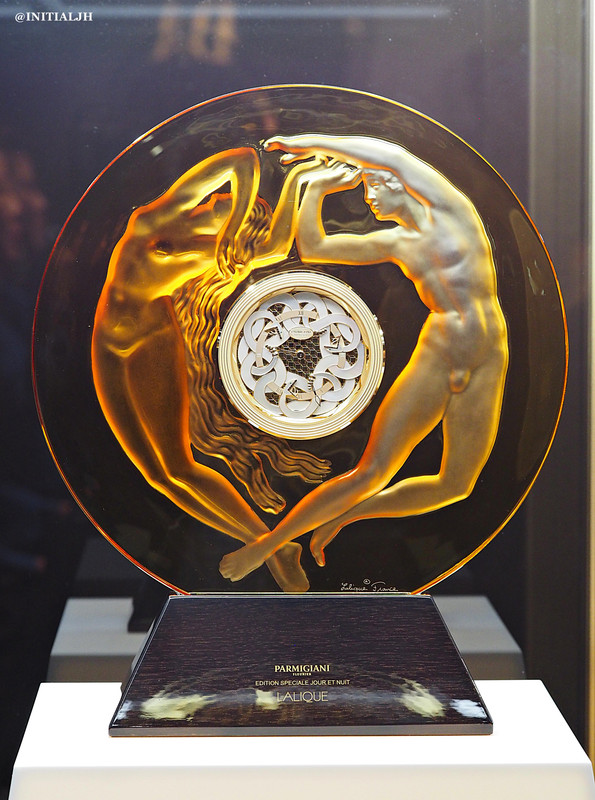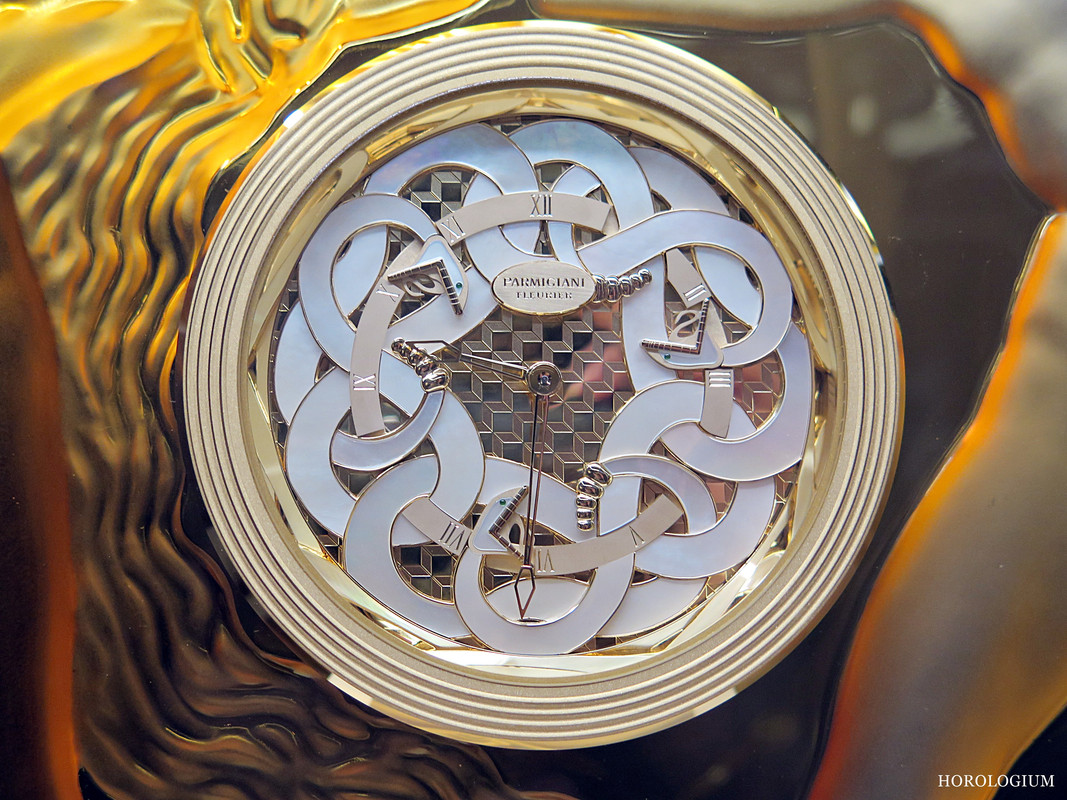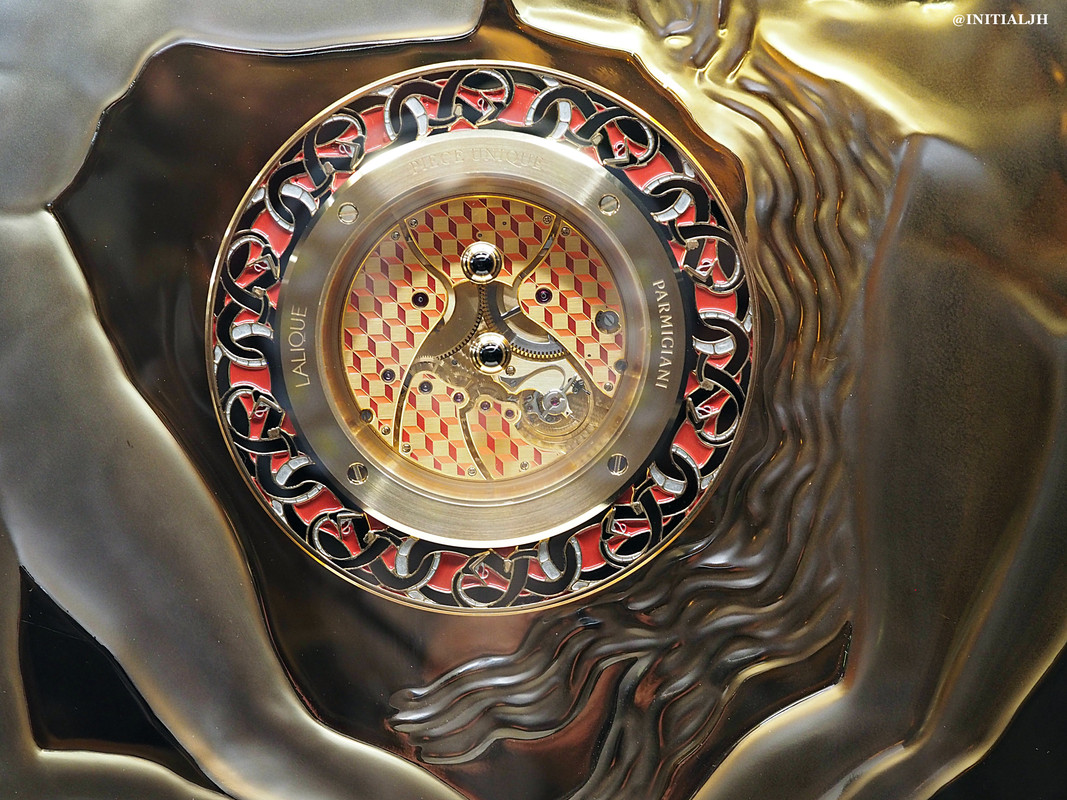 These aren't the first collaboration between Lalique and Parmigiani. For other examples go to the Parmigiani website here.
.
---
---
Categories: Clocks, Parmigiani, SIHH 2015, Switzerland