Harmony of form and function, harmony in music, of thought, of companionship, of the tastebuds. A common word, but perhaps unexpected as the name of the new Vacheron Constantin collection introduced at SIHH 2015 to mark their 260th anniversary.
As is to be expected the six models which form part of the Harmony collection are limited. For those who were fortunate enough to see the Vacheron Constantin chronograph exhibition at the Museum as we did (more in a later post about this visit, but in the meantime go to #thewatchnerd for an introductory post) it all falls into place, as they are inspired by a cushion case shaped chronograph introduced in 1928.
This new model contains the in-house manual wind Calibre 3200 with hand-engraved bridge, tourbillon and monopusher functions as per the name, all in a 950 platinum case measuring a pretty decently sized 42mm x 52mm (12.81mm thick) and a limited edition of twenty-six numbered pieces – there is not just 'No. X/ 26" on the case to mark the limitation, but also "260th Anniversary".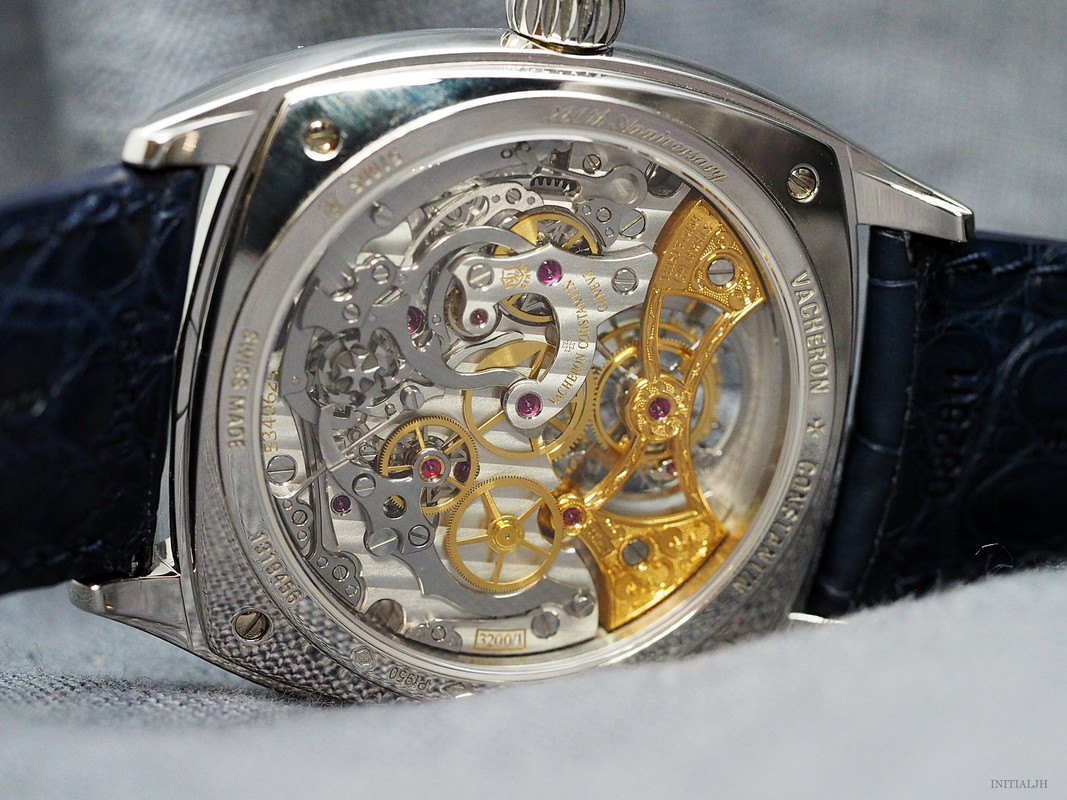 Those familiar with Vacheron Constantin will know of the American 1921 model in terms of their modern interpretations of cushion-case vintage pieces.The case itself consists of a curved middle, a square bezel and a round watch glass.
As mentioned above, the special anniversary Calibre 3200 features a bridge hand-engraved with scrolling patterns with what is called a 'fleurisanne engraving', inspired by decorations that were on the balance-cock of the oldest pocket watch belonging to the Maison and signed by Jean-Marc Vacheron in 1755.
---
---
Categories: chronograph, Hands-on, Limited Editions, SIHH 2015, Switzerland, Vacheron Constantin, Watch Profile, watches, Watchmaking