You may recall >a previous post about the DB28 Maxichono released at Baselworld 2014 which featured a monopusher chronograph that had its seconds hand, 60-minute counter and 24-hour counter all co-axially mounted in the centre, along with the hour and minute hands. Starting from the outside and working your way in you can see separate chapter rings for measuring elapsed intervals of 60 seconds, 60 minutes and 24 hours of elapsed time respectively. It beats at 36,000 VPH and has a five day power reserve.
It really is a remarkable bit of watch technology, and I'd urge you to read my previous post about how special it is. Yesterday in Geneva De Bethune showd off a new white version of this watch in titanium. It is otherwise exactly the same – in the same 45mm and 11mm thick case, the same movement, the same hands.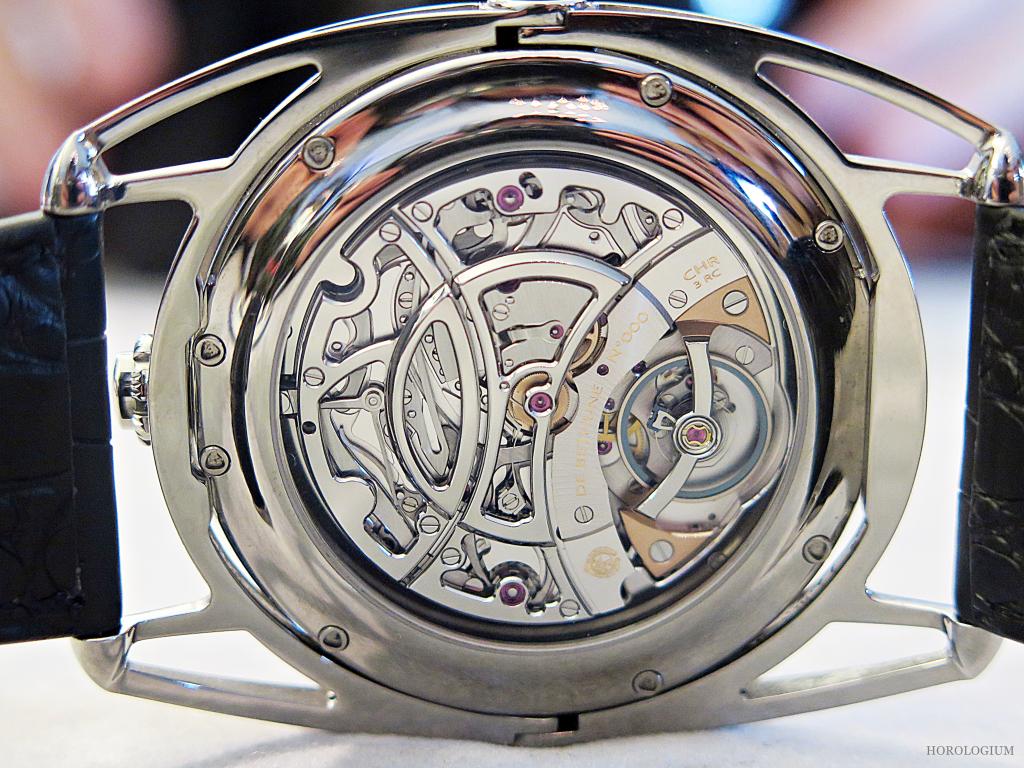 The combination of two colours or metals isn't everyone's cup of tea and I admit that it's not mine, so this titanium is without doubt my favoured version.
Having the opportunity to look at this watch twice within a short period of time and during this second time in the company of others who were seeing and thinking about it for the first time, I started to think about it a bit more and to appreciate it a bit more.
One of the problems with looking at new watches is that it is easy to focus on getting photographs of them and not having the time to properly think about them (namely those with complications or interesting technological bits) at the time to any large degree. This chronograph mechanism is definitely one that requires some thought, repeated thought. It is not easy to understand but with each handling of it I think that one increasingly realises how remarkable and complex this almost deceptively simple looking watch is.
---
---
Categories: chronograph, De Bethune, Switzerland, watches