During SIHH 2014 Piaget may have launched the Altiplano 900P, but there was another equally personal-to-the-brand watch released in January that has just hit Australian shores, the Limelight Blooming Rose.
As I covered at SIHH 2013 last year, Piaget's jewellery watches form a rich and intriguing part of its history, with the style changes not only illustrating the design codes of each decade, but perhaps also reflecting the changing relationship between the brand and its evolution of what it refers to as "feminine watchmaking".
The 'Blooming Rose' of the name refers to the Yves Piaget rose. Lest you think that this is just a rose that appears in jewelled form, it isn't. It is, in fact, a large peony-like garden rose with large petals that comes in four colours – Cream Yves Piaget, Golden Yves Piaget, Pink Yves Piaget and Yves Piaget. The rose motif first made its appearance at Piaget in the 1960s, Mr. Yve Piaget became a member of the Geneva International New Rose Competition jewellery in 1976, and in 1982 the winner of said competition, a rose bred by Meilland et Cie with some eighty petals, was christened the 'Yves Piaget rose'. For those who are interested, you can read more about the rose at the Meilland website here.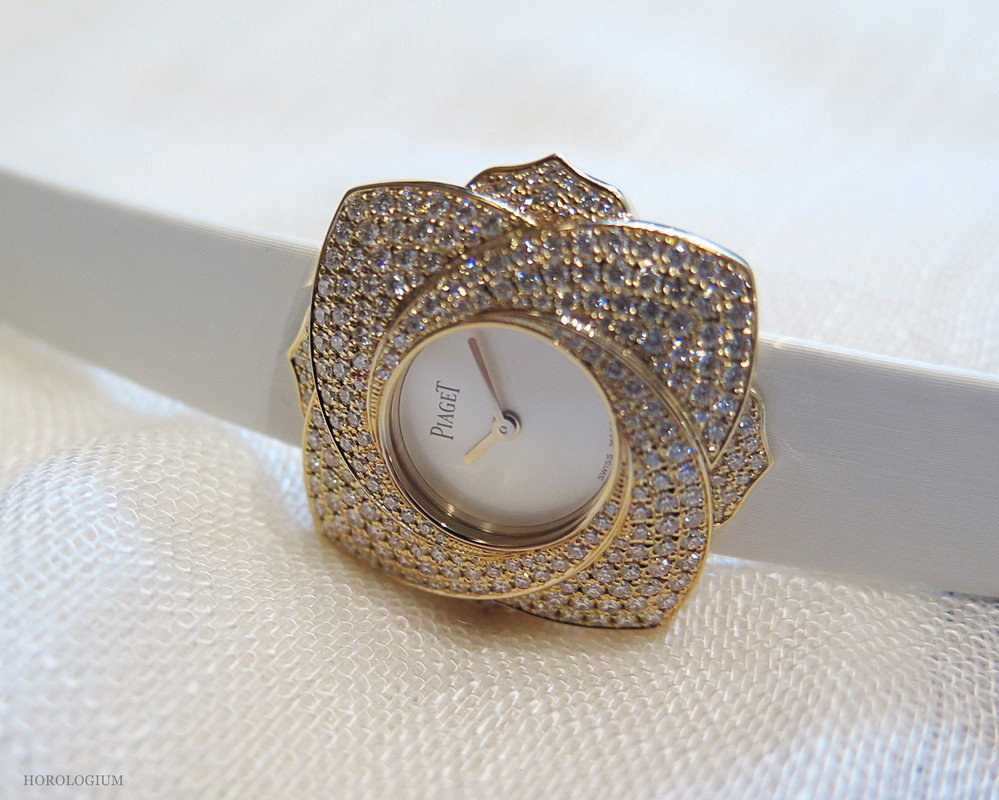 Although the Limelight Blooming rose does not have eighty petals, it is special in that it is not just a watch in the shape or a rose, but that it also opens like one. Four gem-set petals can be rotated to show a rose in bloom, revealing a further four petals, thanks to a hidden rotating mechanism. For those who like a watch with an interactive part, I can see how opening/ closing it whilst on the wrist could turn into an unconscious habit.
There are two versions, in white gold and in rose gold. This is obviously the latter version. In an 18k rose gold case on a white satin strap with a diamond-set Ardillon buckle, there are 265 diamonds in this piece (252 of which are in the case), with a total of 2.471 carats. The case itself is  34mm and 8.1mm thick. Inside is the Piaget quartz 56P movement, and the time is set on the underside of the watch.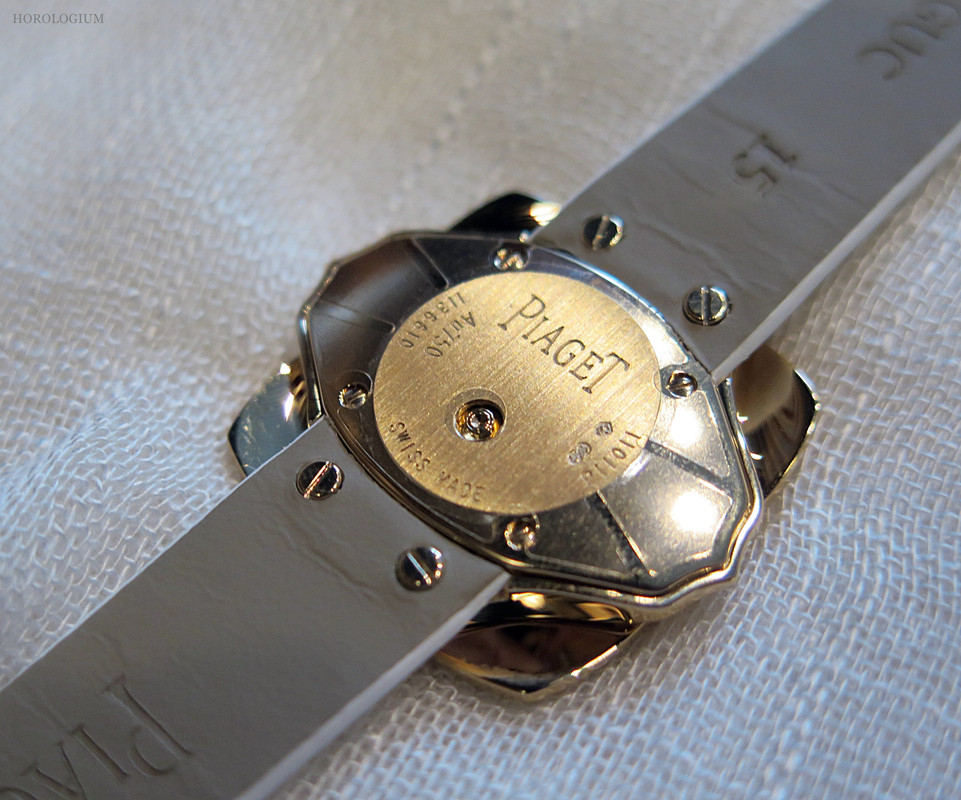 As you can see in this wristshot, this is a very delicate jewellery piece and although the black version (which I saw at SIHH) is a little more formal in feel and perhaps more of a night time watch, the white one does seem a bit more versatile in terms of day/ night wear.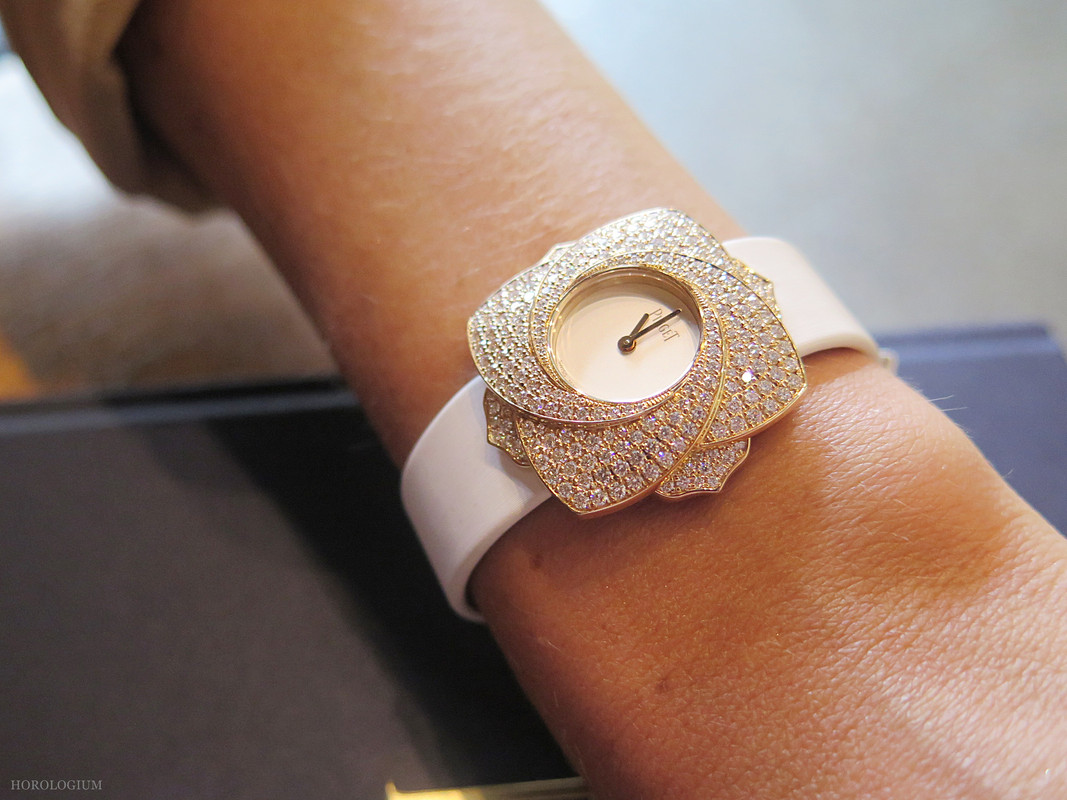 If you want to learn more about the importance of roses to Piaget you can read about the rather charming Piaget Rose Day here.
---
---
Categories: Hands-on, Piaget, SIHH 2014, watches, Women's watches