The predilection of public officials for expensive watches is well-documented. A rather notable proportion of them seem to reside in Russia and her republics, and the People's Republic of China. Last year, a former work safety boss in the northern Chinese province of Shaanxi set the mainland Chinese internet afire when he was photographed with a rather inappropriately jovial expression whilst assessing the wreckage of a bus and a methanol tanker, a tragedy which left 36 people dead.
Beware the wrath of an internet connected populace. Yang Dacai was soon the subject of an online investigation by bloggers and others on sites such as Weibo, who found numerous photos of him wearing luxury watches and promptly gave him the moniker of 'Brother Watch'.
Pictures posted online showed him wearing 11 watches, five of which together worth more than 300,000 yuan (USD49,000), along with other luxury brand accessories. Weibo users crowdsourced photos and determined that his watches included a Rolex Oyster Perpetual, an Omega, a Vacheron Constantin and a Rado Ceramic, and the online campaign for him to justify the ownership of these watches eventually hit the mainstream media.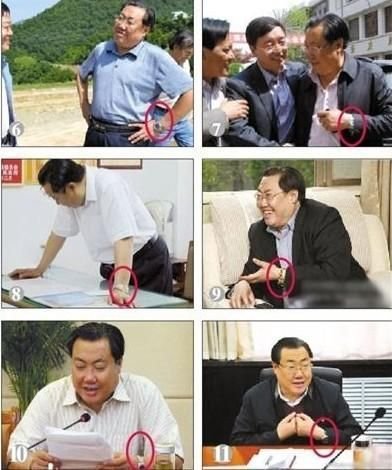 The leadership of the Communist Party under President Xi Jinping has repeatedly pledged to crack down on corruption, so it was inevitable that national official condemnation followed.
His taste for watches which bore no resemblance to his supposed income culminated in Yang's recent sentencing for a 14 year custodial term (plus a fine of 50,000 Yuan (USD8,200) for corruption after he admitted and expressed regret for his crimes of 250,000 Yuan in bribes and over five million Yuan (over USD817,000) worth of property he could not account for but which he had previously said were likely to be presents from junior officials and friends.
Perhaps it would have been more advisable if he had chosen a locally made watch with history, of international note (albeit in a rather niche way), and a suitably patriotic tone such as this one?
---
---
Categories: Ephemera, News, Omega, Rado, Rolex, Vacheron Constantin, watches