I know it's only February, but Girard-Perregaux's newly launched Casquette 2.0 may well be one of the most fun releases this year.
For all of us, time has been somewhat warped these past two years, but I did not realise how many years have passed since MB&F released their HM5, Max's modernised 're-invented nostalgia' which was a modern day version of the Amida Digitrend (of which I have to disclose I am an owner) with a bit of added Girard-Perregaux 'Casquette' (aka Reference 9931) LED thrown in.
During the Australian leg of his HM5 promotional tour at the time, Charris from MB&F had both a Digitrend and a Casquette on hand, along with the HM5. Side by side, the 1970s watches and their modern design descendant were a desirable collection by themselves.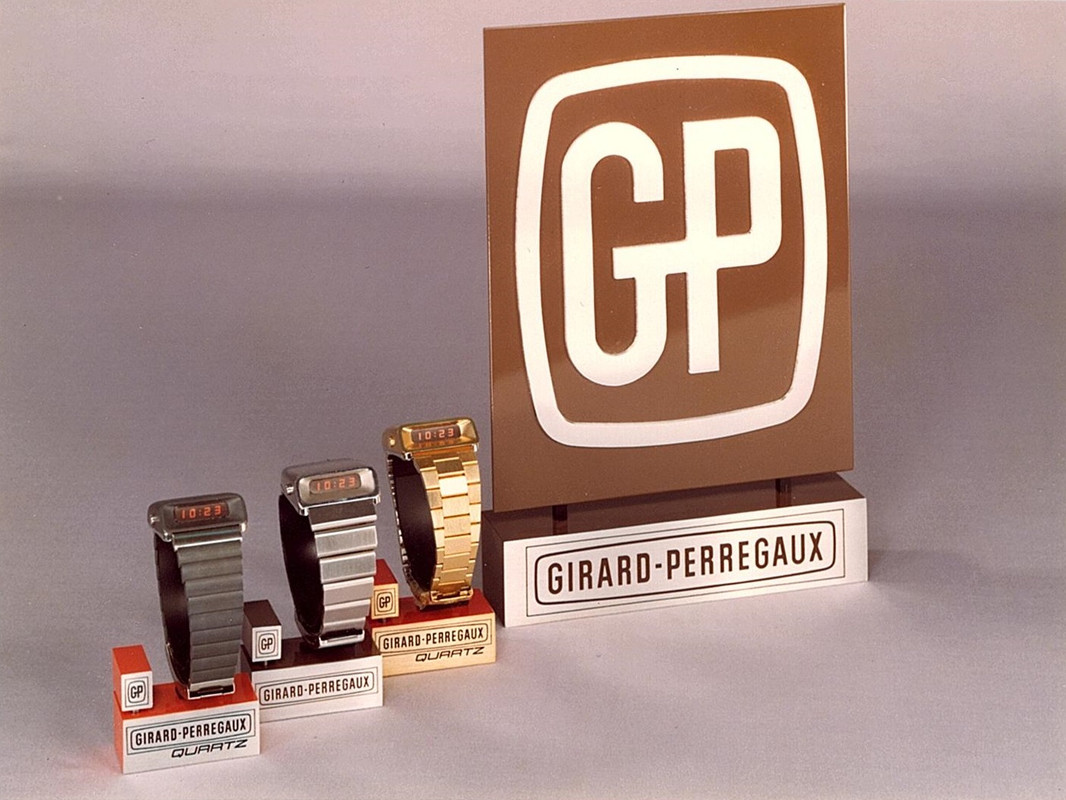 The Amida Digitrend's design was futuristic and sleek, but unlike many of its contemporaries, it was mechanical. The quartz Casquette was introduced in 1976 in three versions – steel with steel bracelet, gold plated, and Makrolon®, a high-tech polycarbonate that was fitting for the futurism of the period. It was similar only in casing style to the Digitrend. The shape of its LED display was also highly unusual for the period, not being round or square/ rectangular but tubular.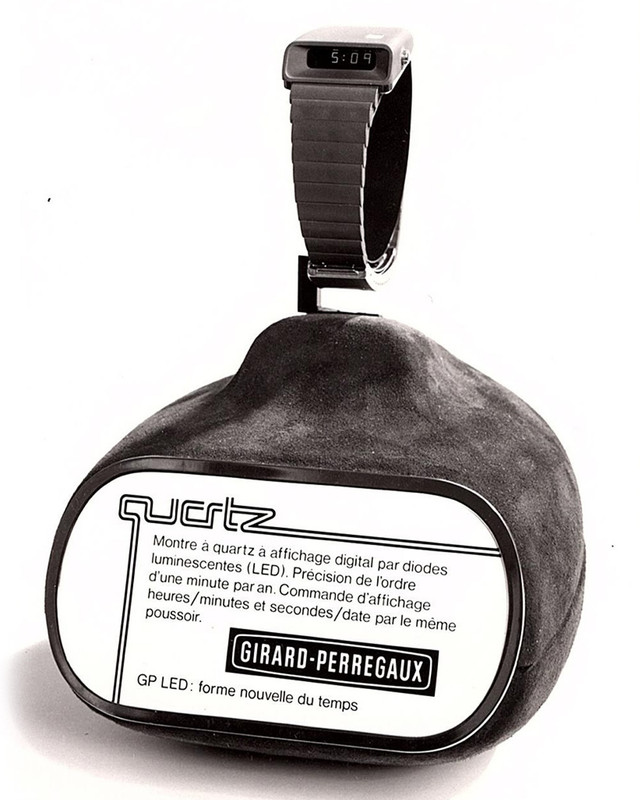 The original Casquette was produced from 1976 to 1978, and Girard-Perregaux only made 8,200 of them. In the 2000s, desirable and limited in production as they were (plus the added element of 'ageing quartz'), it has been hard to find, but fear not, there is now a new version, aptly named the Casquette 2.0.
Last year, even the (still ongoing) pandemic couldn't stop the momentum of the Only Watch auction, and you may recall Girard-Perregaux's entry. Done with Bamford Watch Department, it was a pièce unique Casquette in forged carbon and titanium, and sold for CHF 100,000.
Yes it could have been seen as a clear hint that the 2.0 was incoming, especially as it featured a new movement, the Calibre GP03980-1474. This is the same movement that is in the new Casquette. It measures 26.24mm x 25.65mm with a height of 6.40 mm, and is 32'768 Hz.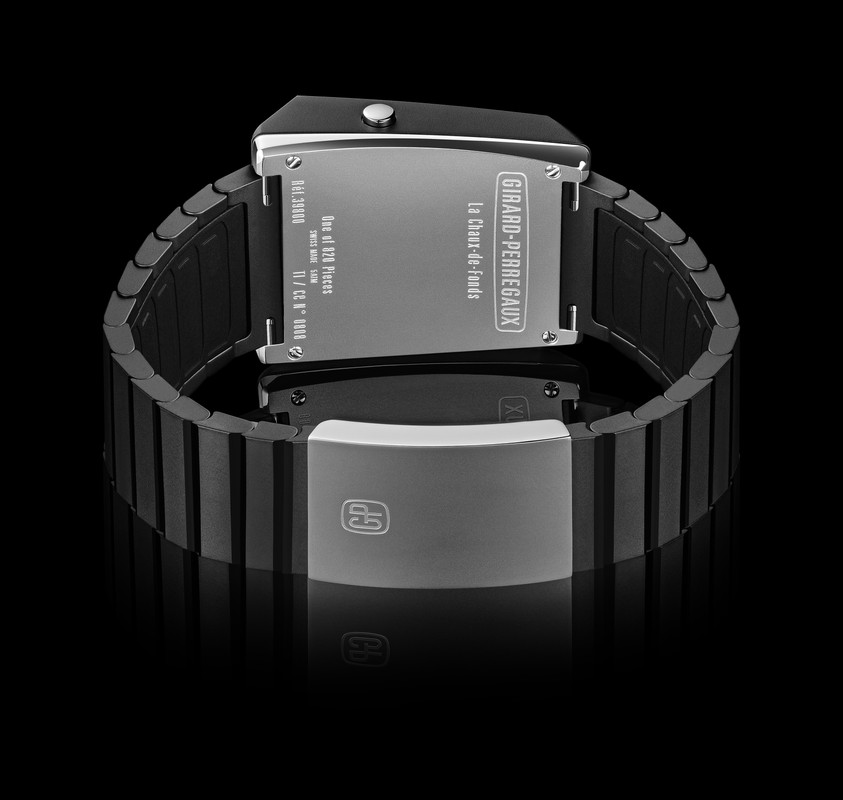 What is immediately noticeable compared to the original (and distinguishing it from the Only Watch piece) is that the case material is black ceramic and Grade 5 titanium (it weighs in at 107g), with titanium pushers and a titanium badge with a 1970s logo. The case back is titanium with four screws. Size wise, it is 42.4mm x 33.6mm, and don't get it too wet – water resistance is 50m. The bracelet on which it comes is ceramic with a rubber interior and a titanium buckle. It remains, naturally, quartz, but with some changes.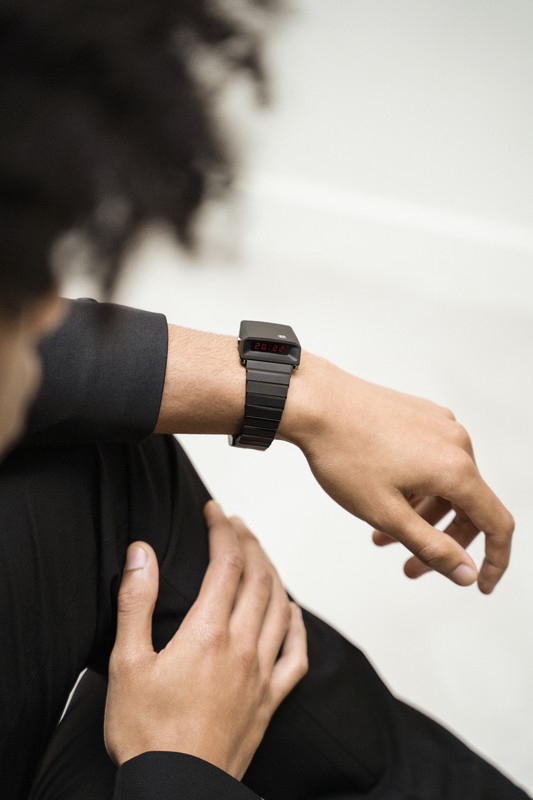 The original displayed the hours, minutes, seconds, day and date on its LED. This new version is time-on-demand, and in addition to the original features, also has the month, year, chronograph, second time zone, and what they've called a 'secret date' feature. The clue is in the name – you save a date that is significant (or even insignificant, if you so desire) to you and it will be displayed at a time specified by you.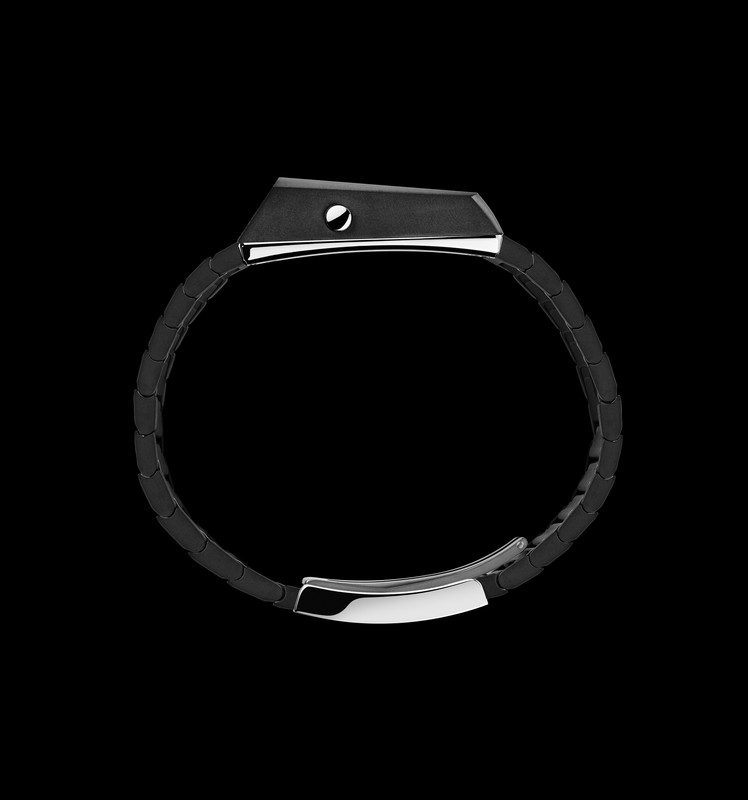 Working under the assumption that the wearer will activate the pusher on average twenty times a day, Girard-Perregaux estimate that the battery should last two years, but I'd wager that most people will push it far more regularly than this.
As mentioned, there were only 8,200 produced of the original Casquette. The 2.0 is both more and less accessible – more in the sense that finding an original is incredibly difficult, but less in the sense of that there will still only be 820 made of the new model.
With a price of USD 4,700, a limited number of the Casquette 2.0 sold out basically immediately in their online 'preview' which commenced a couple days ago, but the watch will be available in selected Girard-Perregaux retailers around the world. Make your enquiries now.
[Photo credit: Girard-Perregaux]
---
---
Categories: Girard Perregaux, Limited Editions, Watch Profile, watches, Women's watches