During Watches & Wonders Geneva 2021, Cartier surprised everyone by the announcement of their first solar powered watch – the SolarBeat.
To recap, the SolarBeat Tank Must has small perforations in the black Roman numerals providing the openings through which the light can reach the cells.
The new SolarBeat is in a stainless steel case and available in either 33mm x 25.5mm (large model) or 29.5mm x 22mm (small). Cartier says that it is anticipated that it will take 16 years before the quartz SolarBeat needs servicing/ the cell needs to be checked. The straps, in black, blue, or light green, are produced from apple scrap by-products.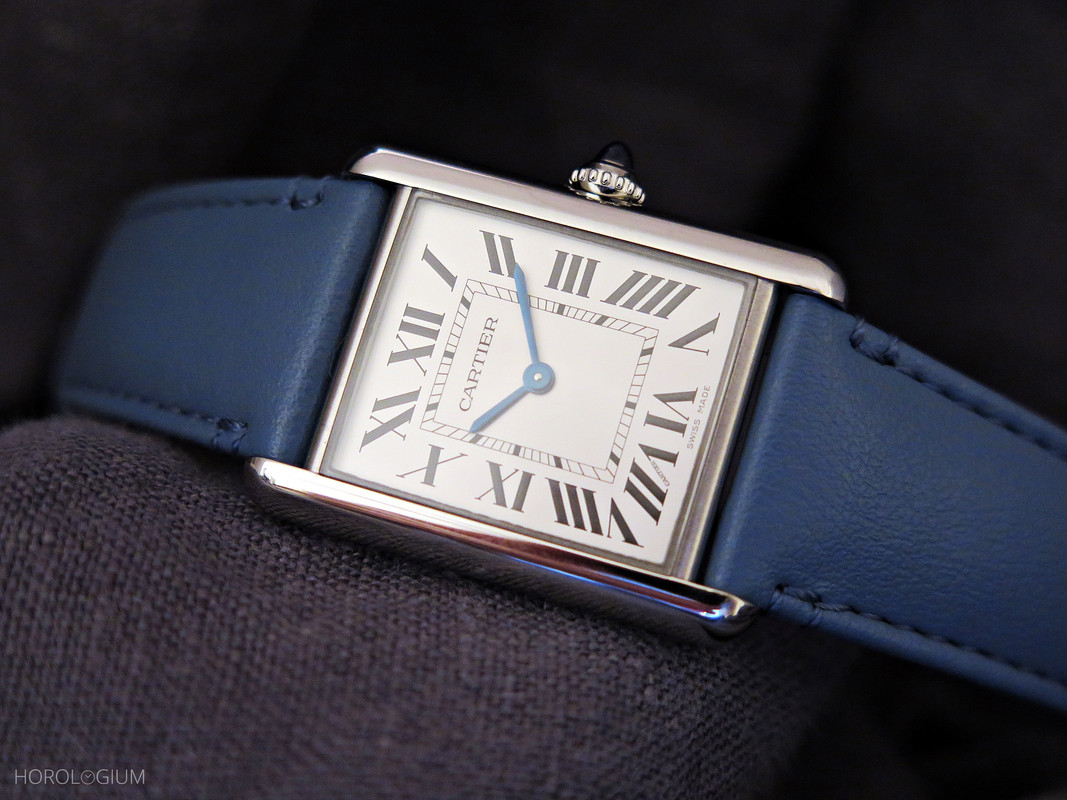 Having finally had the opportunity to handle them, I thought I'd share some photos and 'in the metal' thoughts both about the watch and the straps.
They both feel and look, 'Cartier'. There is nothing about them that makes them immediately recognisable as somehow different, and for those who have no idea, it is not obvious that they, in fact, solar.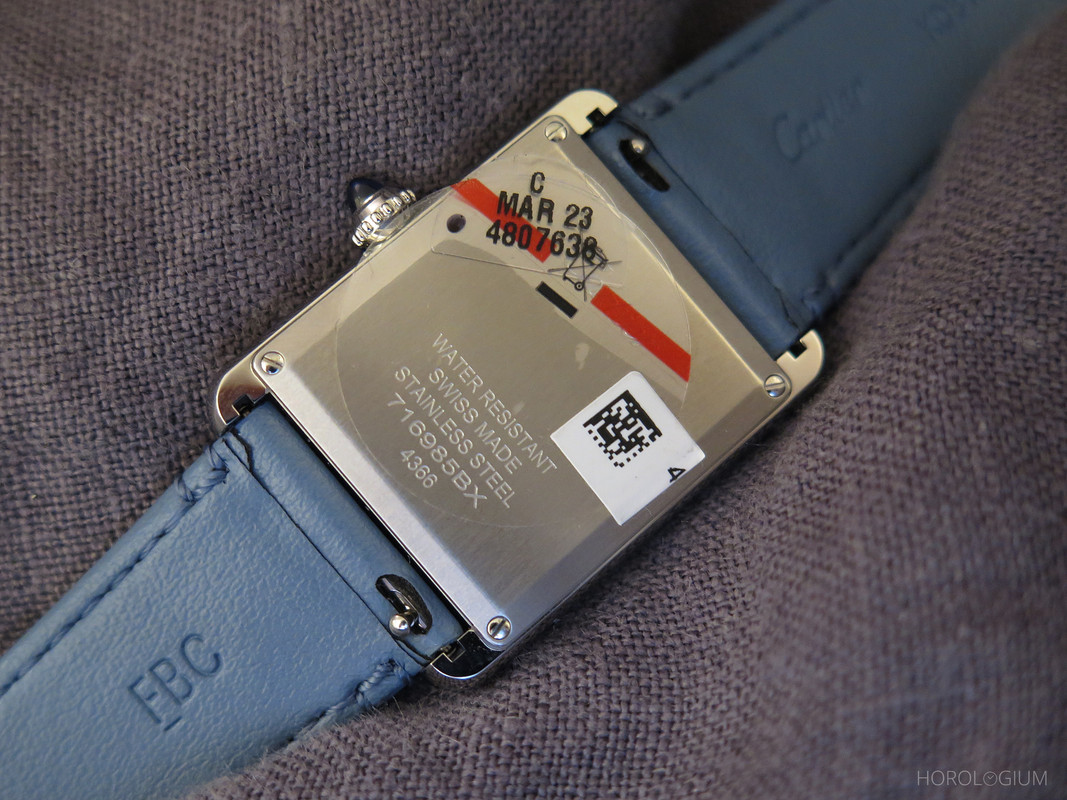 When trying them on, I had almost forgotten about the strap material. To wear, you wouldn't know that it is made from fruit by-products; it feels durable and comfortable.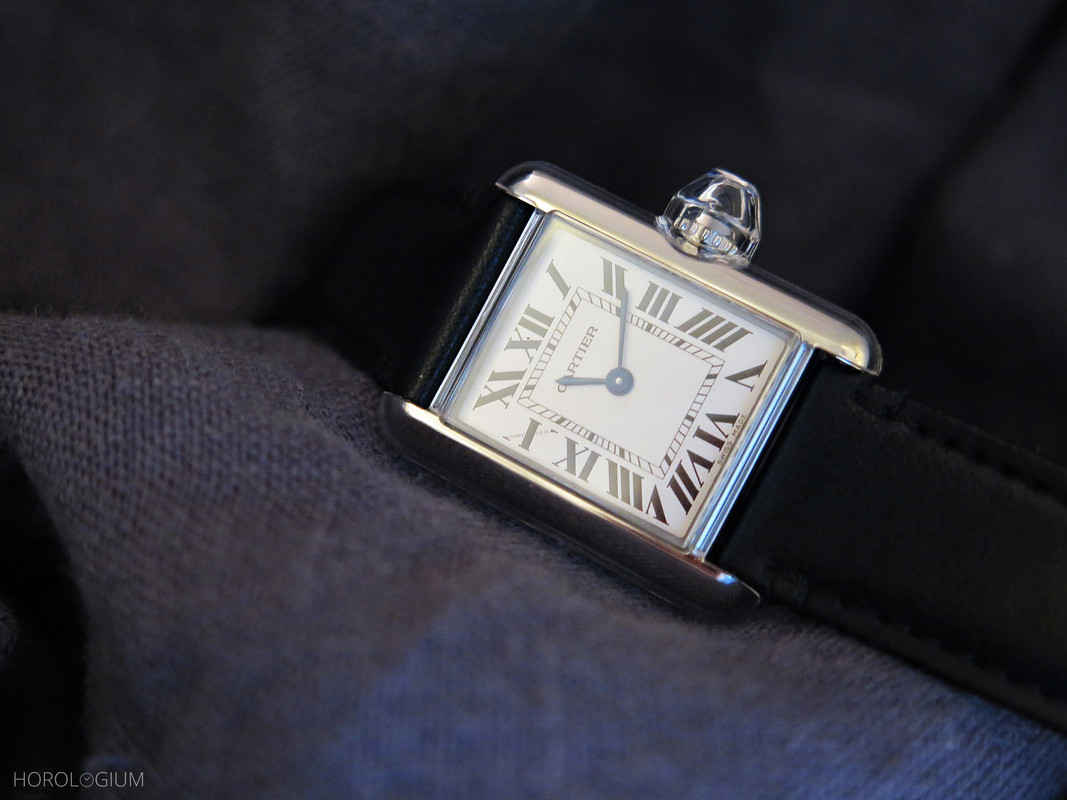 The prices are AUD 3,900 and AUD 3,750. At this pricing, with the combination of the Cartier name, the solar aspect, apple straps and the sixteen year 'lifespan', I expect these to sell like hotcakes.
---
---
Categories: Cartier, Hands-on, Sustainability, watches, Watches & Wonders Geneva 2021, Women's watches