The new limited edition URWERK UR-105 Tantalum Hull is the final edition that marks the end of the 105, which made its inaugural appearance in 2014 in the form of the manually-wound UR-105M 'Iron Knight' and 'Dark Knight' models.
Since then, the UR-105 has changed and developed a bit, including new (automatic) movements and both 'expected' and unexpected design features, some of which we have covered.
For the small independent watch brands it is only natural that models will all 'have their day' and be discontinued at some point to make way for new models and revitalisation of the full collection, and so the time has come for the UR-105.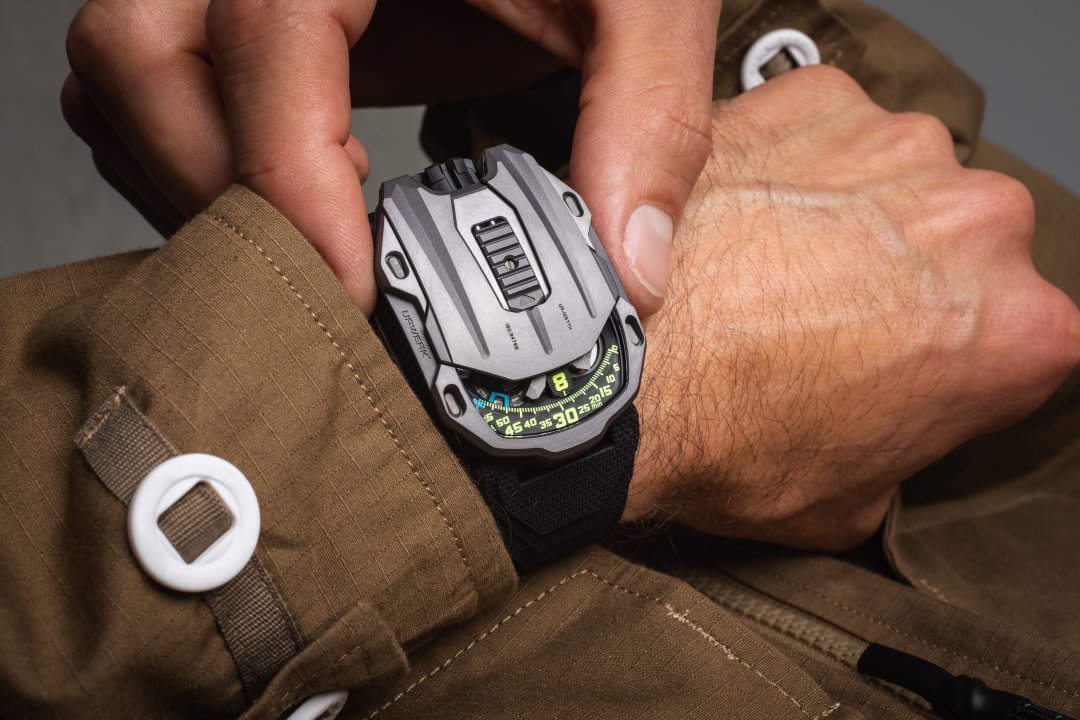 The new Tantalum Hull uses the eponymous metal for its front plate and lid of its case. A heavy dark blue-grey metal, Tantalum is known for its corrosion resistance and soft when pure. URWERK had previously used it for a UR-110 but had demurred from using it again because of its complexity to machine and effect on CNC machines.
The UR-105 TTH "TTH" comes with a protective cover, a breastplate that protects the mechanism. Tantalum is a perfect protective shield against corrosion. Hence the "Hull" of the name.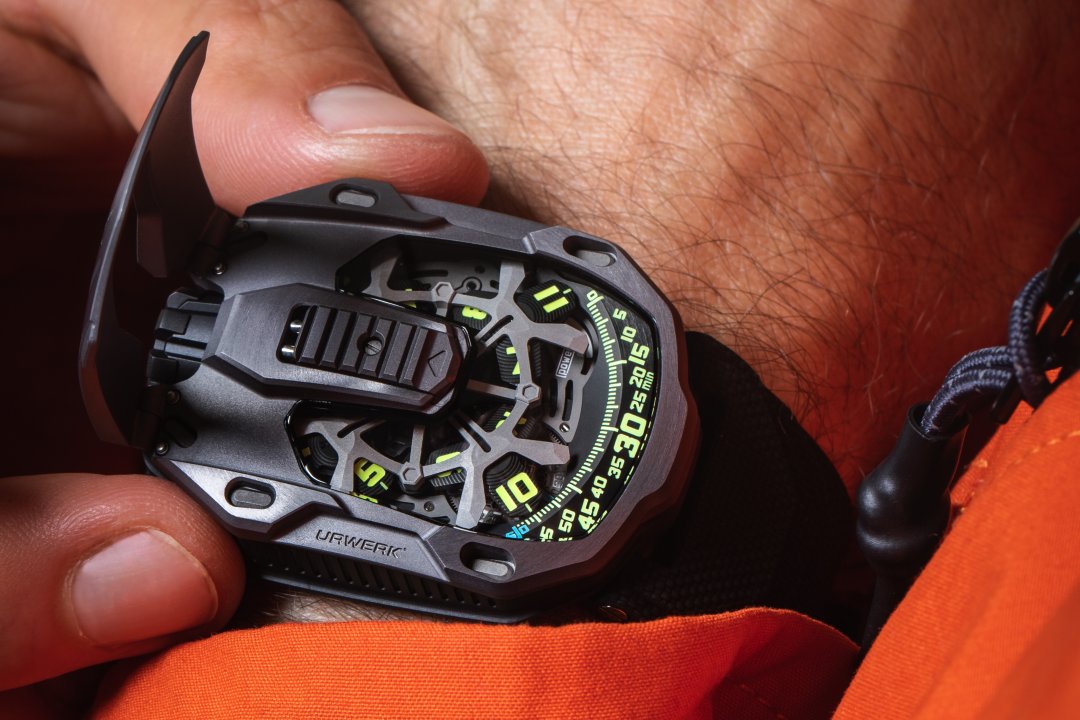 Sliding the catch on the top of the UR-105 TTH's case opens up to reveal the well-known skeleton carousel with four satellites, each of which has three numerals for the hours and which rotate along the minute track. A power reserve indication and seconds disc complete the dial.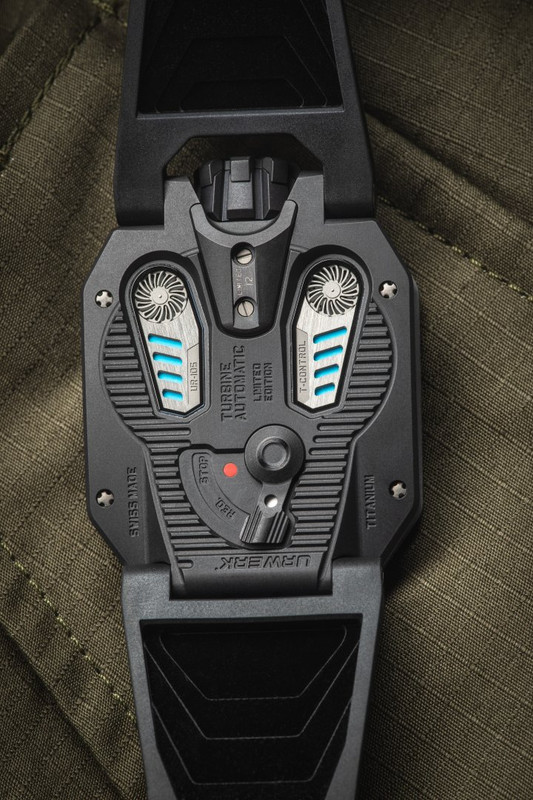 Powering the Tantalum Hull is the automatic Calibre UR 5.03 with the winding system, regulated by twin pneumatic turbines visible at the back. This can be adjusted by the wearer, using a small lever. When in the FULL position, wrist movement will rewind the barrel spring. Turning it to STOP disengages the self-winding system, and the watch can be manually wound using the crown. An intermediate position, RED (for reduced), minimises excessive wear and tension by engaging the turbines to dampen the winding rotor and avoid over stressing the mainspring if the wearer is physically active.
Limited to twelve pieces, the swansong UR-105 TTH "Tantalum Hull" has an RRP of CHF 77,000 (excluding taxes).
[Photo credit: URWERK]
---
---
Categories: Limited Editions, URWERK, Watch Profile, watches