Today is about a new piece that perhaps strictly speaking, should fall under the 2020 umbrella for two reasons. Firstly because it is the final tenth anniversary piece in Ressence's Collection X; secondly because it is dominated by a colour which was a notable trend last year – green. You may recollect that each of the four watches of the Collection X are limited to forty pieces with a dark olive-green colour linking them.
The concept behind the Type 1 Squared X has been called "Time by colour", and has its basis in Ressence's relationship with Christopher D. Harvey, Associate Professor of Neurobiology at the Harvard Medical School. His major research interest is as follows – "Our goal is to understand fundamental principles for the function and organization of neuronal circuits in the mammalian cortex. We investigate how circuits perform computations involved in working memory and decision-making, especially in the context of spatial navigation."
"Time by colour" is about looking at time through the use of colour as a representation of time. As Ressence state, they were approached by Assoc. Prof. Harvey a handful of years ago. He wanted to discuss how human brains process and interpret information on a watch dial, translating the visual design into the understanding of time. If we go back to the quote above about his research interests, we can see the link. He told Ressence that his findings lead him to believe that the Ressence Orbital Convex System (ROCS) dial was a more intuitive way of representing information than traditional hands, and that the use of colour was the quickest and easiest way of communicating a visual representation of a particular moment time to the brain.
Perhaps this is like an extension of informational design such as the use of 'traffic light' colours as visual indicators and messages of both time remaining, for red and amber (and risk levels)?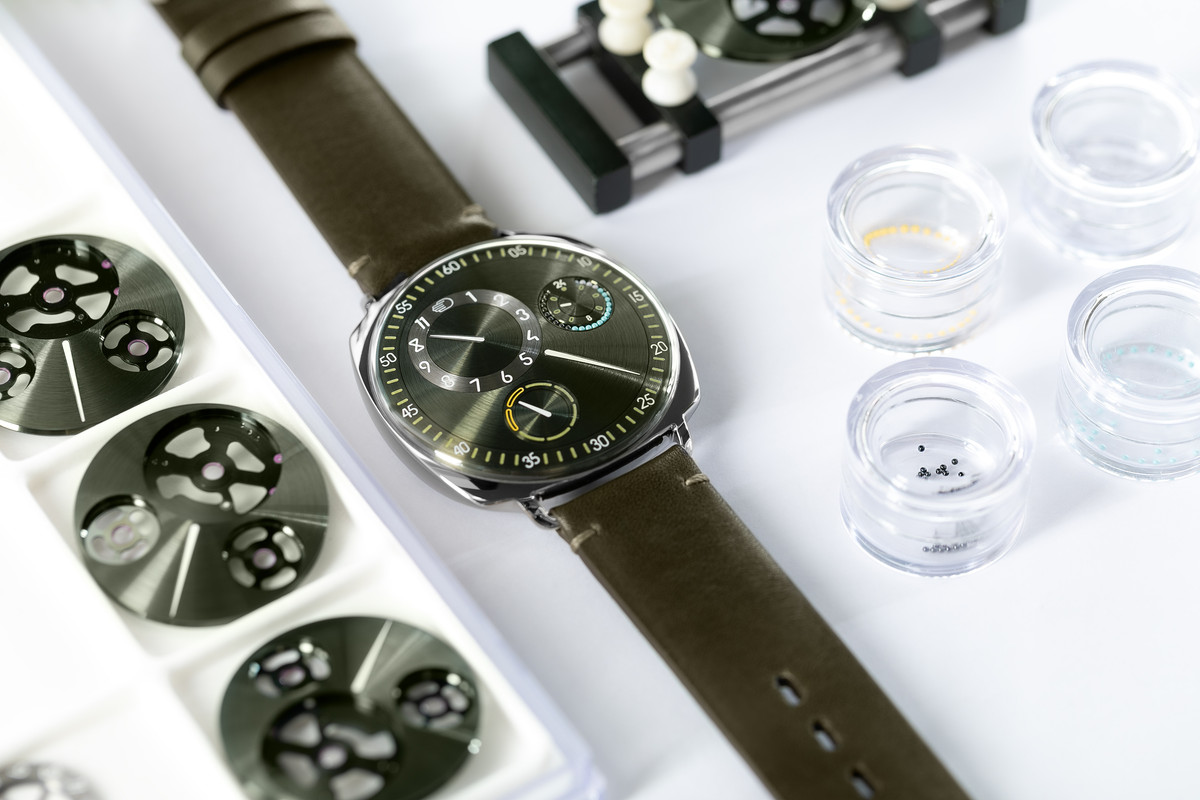 This new patented ROCS system is Ressence's first attempt to translate his conclusions into reality. It depicts a moment in a day by a mix of colours. The sub dial has forty-eight coloured ceramic micro-balls (0.9mm in diametre) in four different colours (yellow, grey, blue and black), showing a maximum of three colours at any given time. Each time is represented by a unique mix of colours. The morning (from 0600) is dominated by yellow and the evening (from 1800), blue.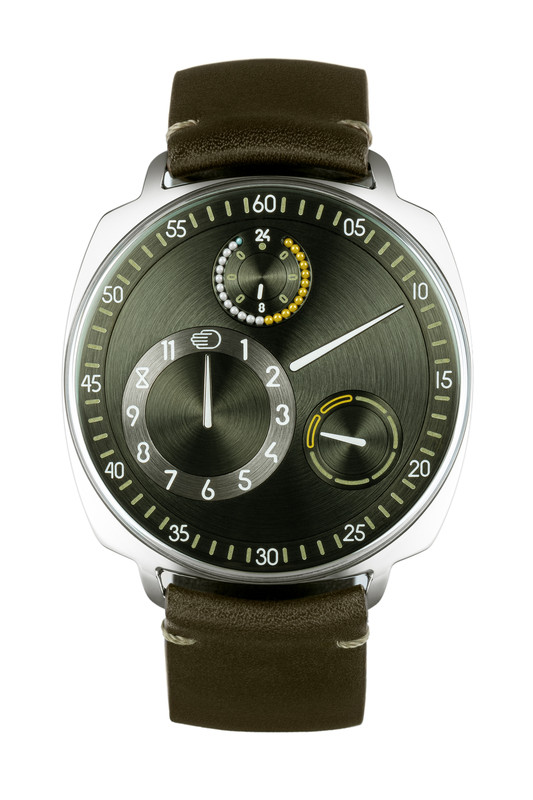 The Type 1 Squared X rests on the Ressence Orbital Convex System (ROCS), the in-house developed (and patented) horological unit, which features discs that continually orbit around one another. The dial is dark olive-green with a hint of light green and yellow. Its "Time by Colour" sub dial contains 48 ceramic micro-balls from 4 different colours (yellow, grey, blue and black) but only shows a maximum of 3 colours at once.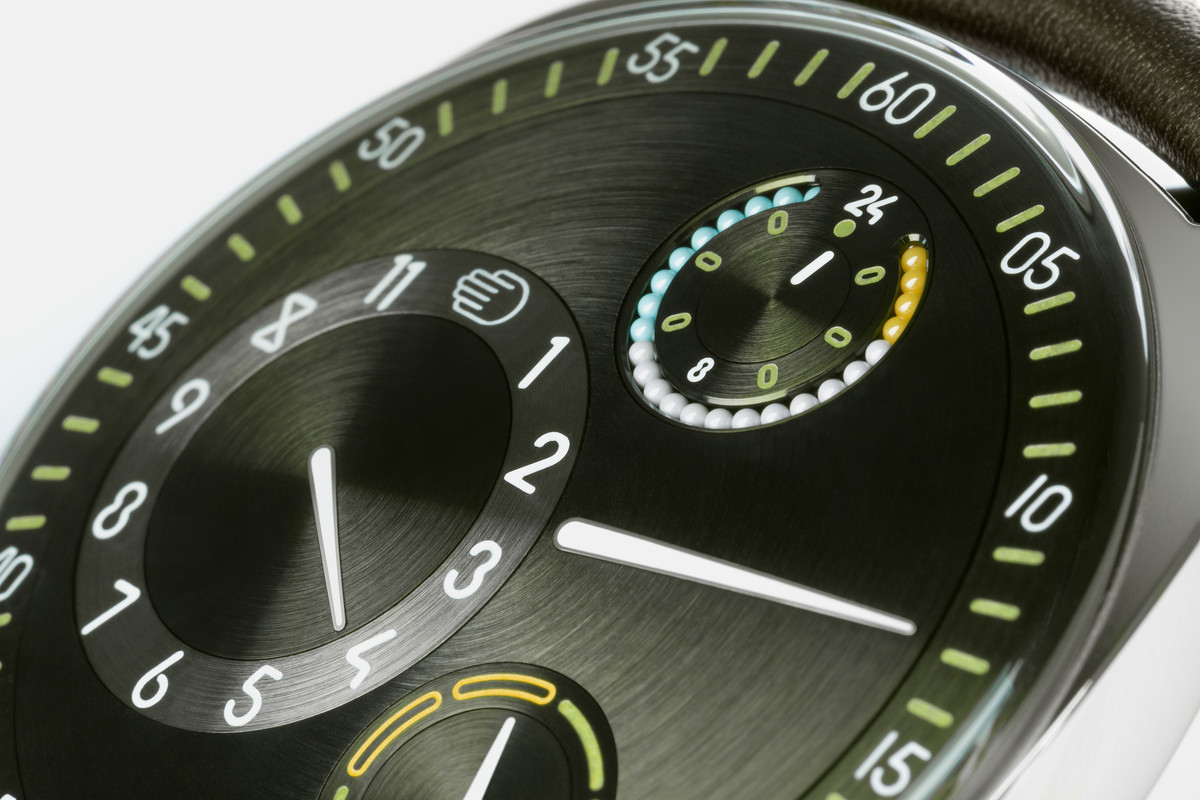 Coming in a Grade 5 titanium cushion-shaped case, if you are unfamiliar with Ressence, the watch is set by using a lever on the case back, as there is no crown. If you look closely, you may notice the discreet symbol that was created for the Collection X – the '10' on the hour disc is a combination of 'X' and an hourglass.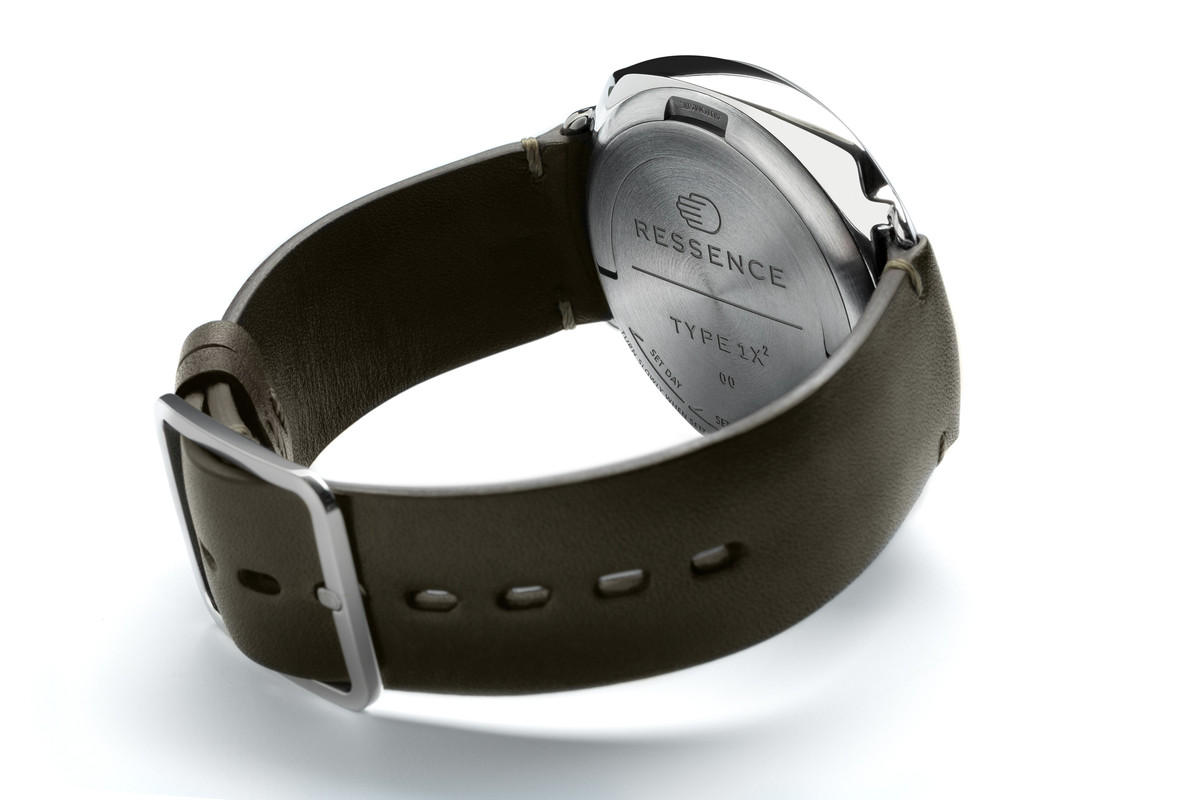 The RRP for the Type 1 Squared X is CHF 21.500 (excluding taxes), and you can find your nearest retailer at this link.
[Photo credit: Ressence]
---
---
Categories: Limited Editions, Ressence, watches, Women's watches