At the end of last year, Piaget made an announcement which in a way was expected (in the sense that Piaget is famed for breaking such records) but was still a surprise. We covered the details and specs of the new model at this link, so you can read about it there.
Today, we are sharing some photos of the actual watch as well as some thoughts on it. We had two opportunities to see it – firstly during the press presentation and then later, during a photoshoot.
In 2014 Piaget released what was the thinnest manual-wind watch to date in the form of the 3.65mm thickness Altiplano 900P. This year's descendant is 4.30mm thick, and beats Bvlgari's Octo Finissimo Automatic (5.15mm thick), which is actually not just an impressive watch, but actually a really attractive one as well. There is more of a potted history in the above link, should you wish to read it.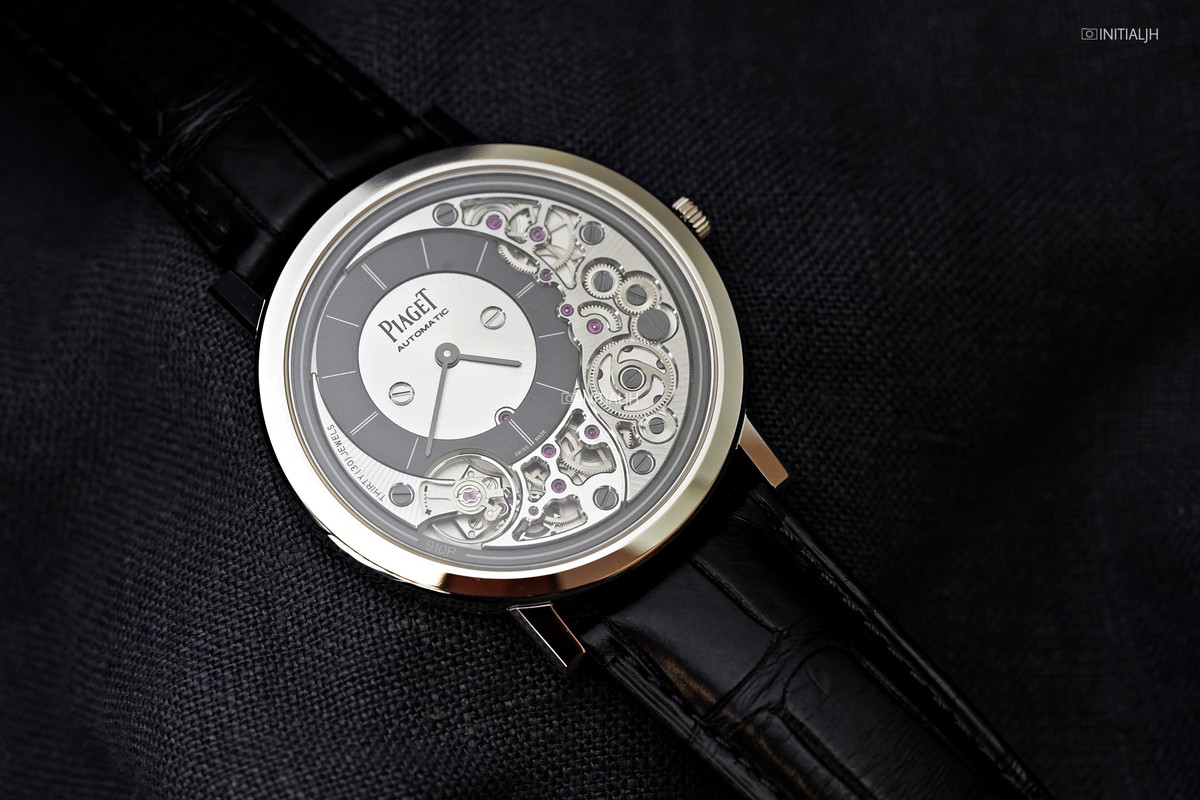 The new Ultimate Automatic 910's movement and case are intertwined, the case back serving as a main plate and supporting the entire movement. This new movement has 219 parts, including a suspended barrel supported by moving the single bridge to the dial side, and some of the parts are as minute as 0.12mm thick. The new movement beats at 21,600VPH, has a 50 hour power reserve, and a slim oscillating weight in 22k gold with black PVD coating that runs along the edge of the dial. In terms of finishing for this new 910P, it is a mix of satin-brushed and sandblasted, with sunburst or circular finishing and, of course, chamfered bridges.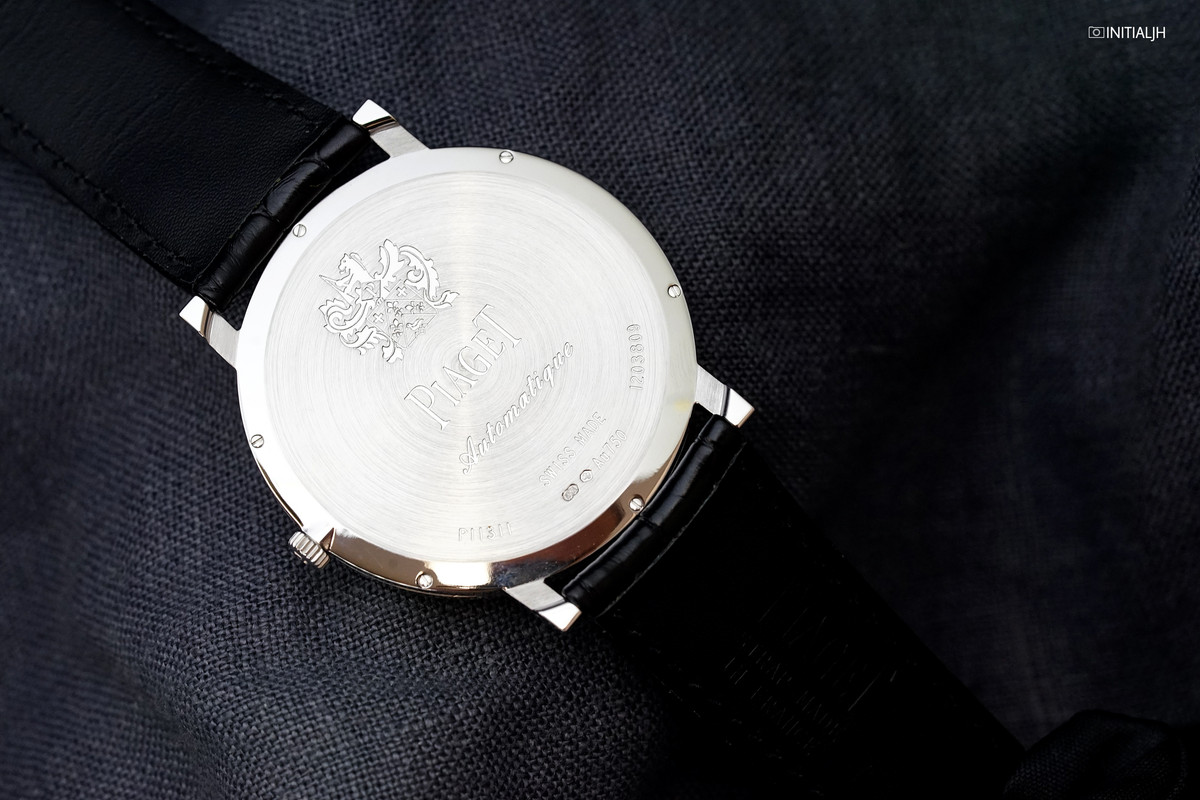 I think that with Piaget's ultra thin models, it is even more important than usual, to see and handle the watch before making up your mind about it. Measurements are all well and fine, but one has to wear the watch, and with such slim timepieces, as it is with the above average thick ones at the other end of the spectrum, the touch and feel of the watch is even more important than normal.
Everyone could not wait to take a look at it, and were universally impressed with the achievement. It's also a good looking watch. But then there were some small discussions about whether some people found it 'too thin', in the sense of being unaccustomed to wearing something like this, and being hyperconscious about its lack of heft. There were some people who found it thus, and whilst they could admire it, they worried about wearing it.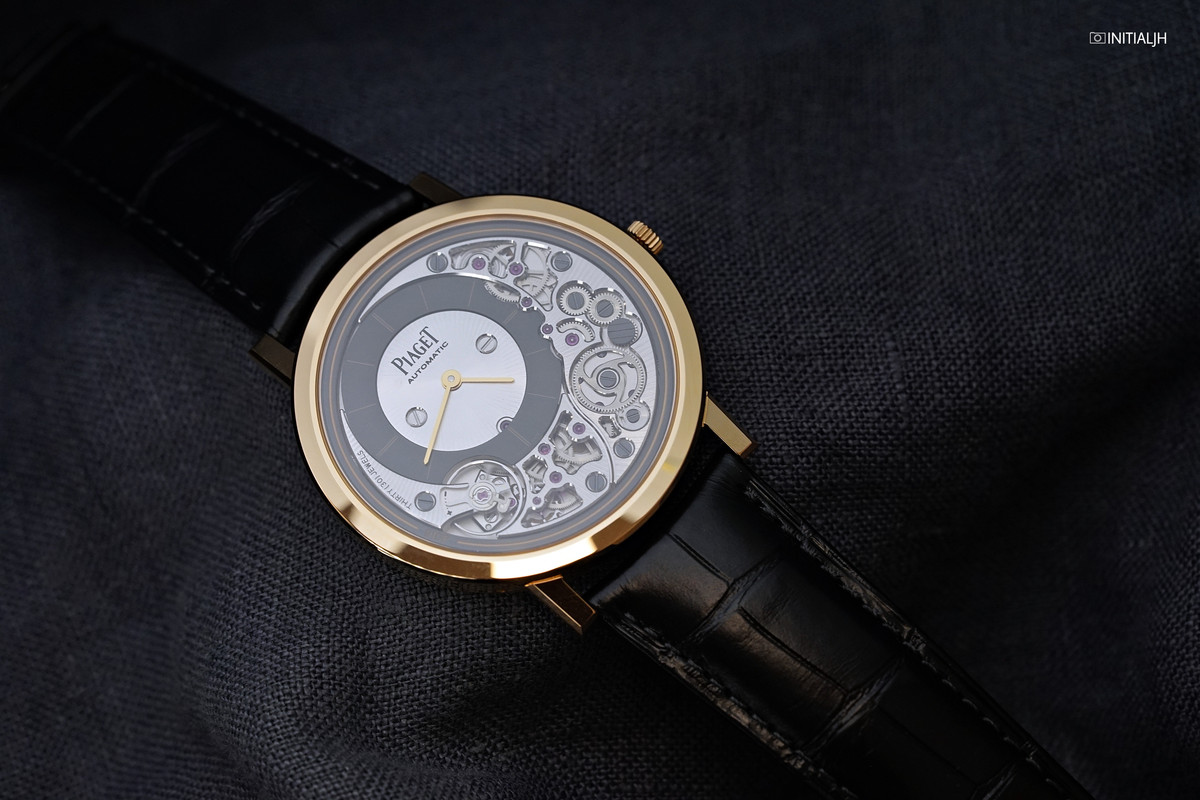 If you have managed to spend some time with the Bvlgari then you'll have some idea about the general 'thinness ballpark' we're talking about, but nonetheless as a timepiece to wear on your wrist, it feels quite different to the Bvlgari. Someone wore their Bvlgari to the session, so we had a direct point of comparison. The Piaget does in fact feel thinner, and the use of leather straps rather than a bracelet perhaps is one of the reasons for this.
I really like this watch, and did not find it 'too thin' to wear. I speak as someone who owns a Sinn U1 and a Seiko Baby Tuna, so I am quite comfortable with bulky watches. There's a time and place for watches like Piaget's Altiplano series of watches, but it will be interesting to see what they do next with it, because surely they won't go even thinner?
---
---
Categories: Hands-on, Piaget, SIHH 2018, Switzerland, Watch movements, Watch Profile, watches