How do you start a post when you come across a very unusual pièce unique that perhaps only the watchmaker and seller knew about until it made its way to its current home, and whose 'base model', as it were, doesn't even feature on the maker's website? A watch whose birth and life seems to have somehow managed to stay below the usual horological radar for nine years?
As the title indicates, the subject of today's post is a watch that features both jumping seconds and tourbillon complications, although looking at the dial side, there is absolutely no hint of what makes this watch of particular interest and note. This is a combination that you will not find listed in the collections on the Habring² website, and barring knowing one (or both) of the owners of the two known extant versions, it is also a watch that you are unlikely to casually come across. This watch, when it arrived at its owner, was NOS (new old stock) and genuinely mint.
The first of the two complications that are at the heart of this watch are something for which Maria and Richard Habring are known, having launched their first 'Jumping Second' watch in 2005, a year and a half after their debut Time Only watch. Based on the Chézard Calibre 116, it featured both jumping central seconds and hacking seconds. This was subsequently replaced with their in-house Calibre A07. In 2013, the Habring² Jumping Seconds Calibres A07 and A07M became the A09S and A09MS, with new finishing, mainplates and bridges, and its variants (e.g. A09SD, A09SG, A09SU, A09SW, A09SK, and A09ST) all based on the ETA 7750.
However, what was of note was that these movements were designed to be modular, allowing for the addition of date, power reserve, second time zone, moon phase, calendar and even a rear view tourbillon now being available, including via a retrofit of a tourbillon on the back of a watch.
This brief jumping second history is mentioned by way of information about chronology and context as much as history. Today's watch was made in 2008, and there has only been one similar piece made subsequent to it, most likely in 2009. It has a completely different dial, making each a pièce unique.
So now we come to the tourbillon feature, which has come in two forms at Habring².
Their more well known tourbillon, a piece unique version of which you can find at their Australian authorised dealer Define Watches' website, is the Tourbillon 3D. Featuring an in-house flying tourbillon built by Richard Habring that is based on a ETA/ Unitas 6498-1 movement, it has an anti-magnetic copper beryllium flying tourbillon carriage (using a micro ball bearing).
It is the more recognisable version; with its placement (also traditionally) on the front, and the clue of the '3D' name, the focus is on enjoying the flying tourbillon as part of the 'living movement'. On the back, as you can see at the Define link, you can see its integration into the base movement.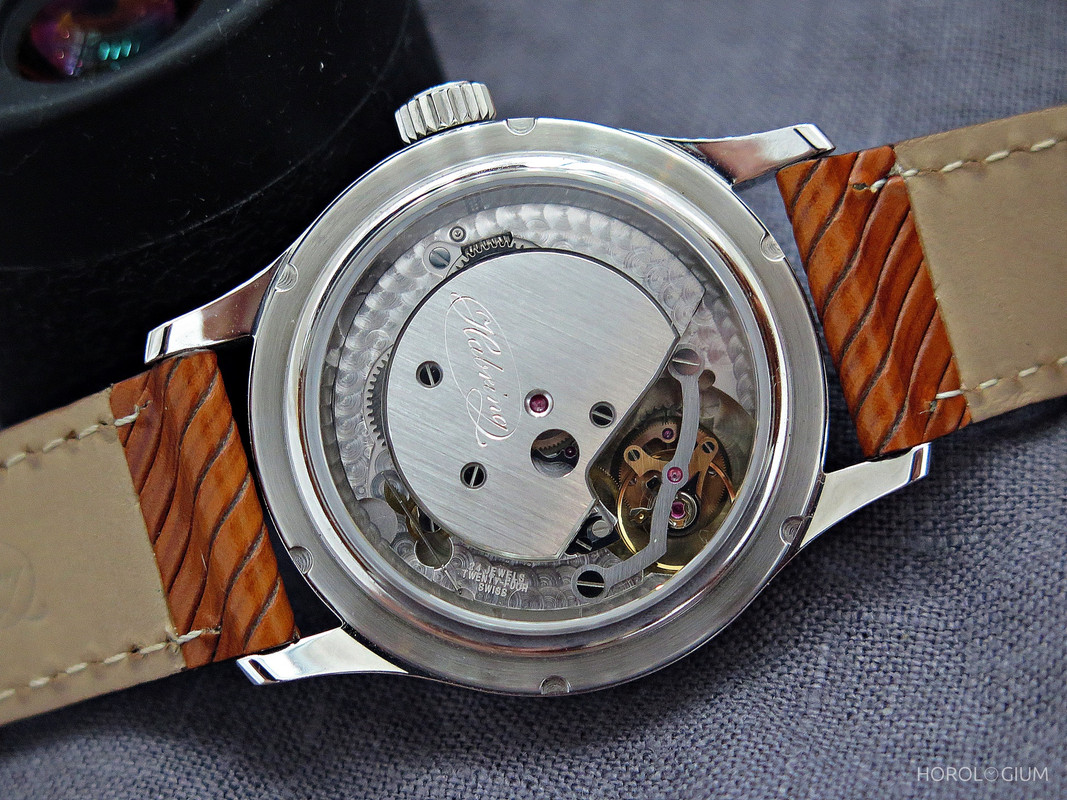 The second form of tourbillon coming from Richard and Maria is a more sleek modern one, and it is that which is present in today's watch. In looking at the A07MT movement and tourbillon on the back of this watch, it could be argued that this is the more 'quintessentially Habring²' of the two – the (not flying) tourbillon is more pared back, and the focus is on a clean clear representation of the same.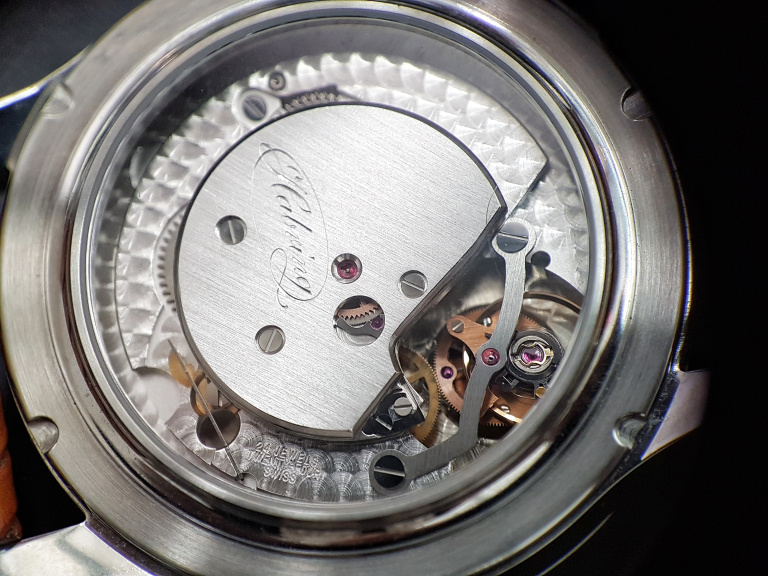 In fact, it is this very aesthetic and structure that caused a couple of people who have seen this watch (without having prior knowledge of what they were about to see) to do a double take when they saw the back. It was not just about the exceptional combination of a jumping seconds and a tourbillon, but also the placement and nature of the tourbillon itself, with its straight-line escapement and integration into the movement, that lead to a universal second glance to check what they were seeing.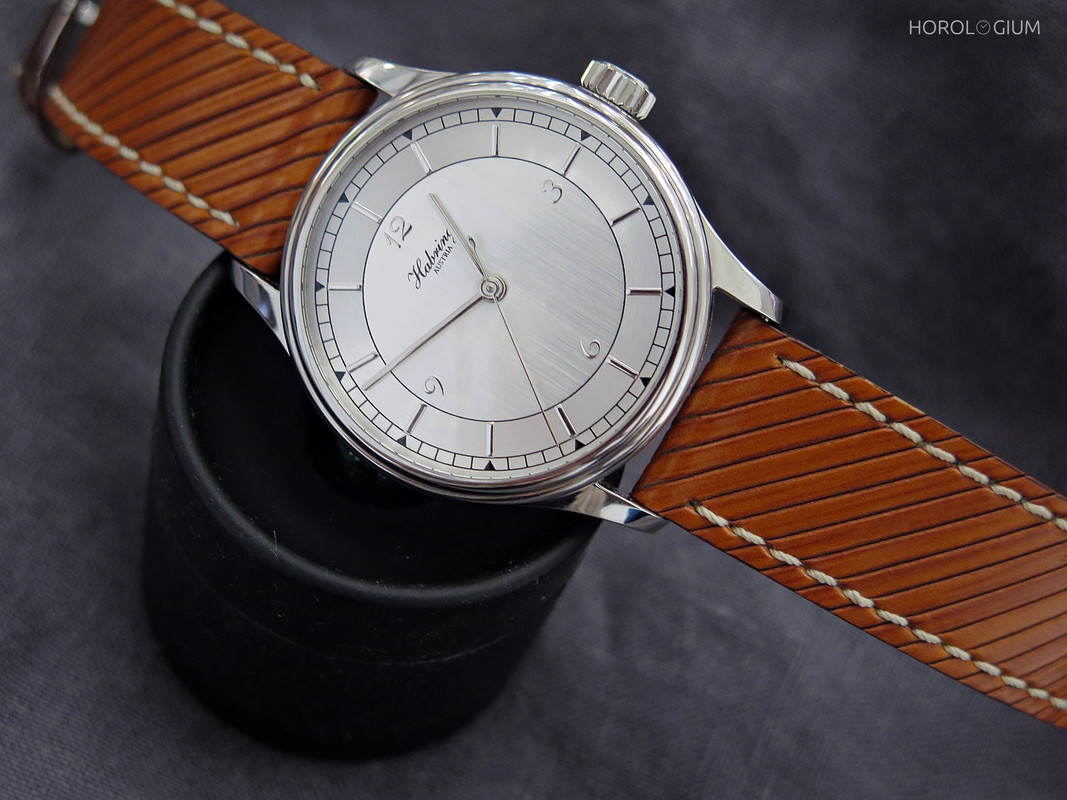 Many (maybe most) people like their tourbillon to be a visual highlight of the watch, something that they see immediately and enjoy when they glance at their wrist. However, there is a part of the watch loving public that likes to keep it as a private hidden pleasure. This piece unique achieves this not just by the tourbillon's placement, but also by the addition of the jumping seconds, which almost helps 'hide' the other complication by means of a technical distraction.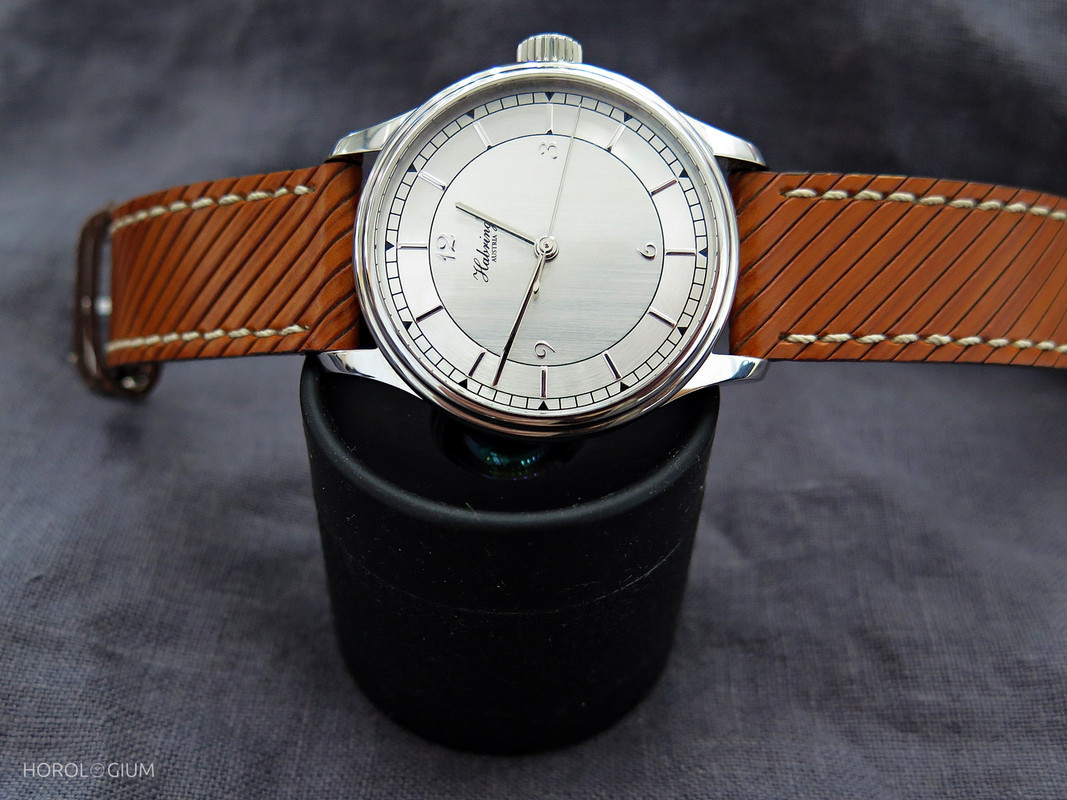 A pièce unique watch that is specifically ordered is a particular type of enjoyment, involving not just the creation of something that meets the needs and desires of its owner, but also the intimacy of being actively involved with a watch's maker(s) in the birth of your timepiece. The random discovery of an undocumented (except by its maker) pièce unique for sale is a different type of thrill, the thrill of discovery as well as that of owning something that genuinely can be called 'unique'. Add to this that the 'find' is technically interesting, and you come up with a dream day for the owner of this watch.
---
---
Categories: Habring2, Hands-on, Sydney, Watch movements, Watch Profile, watches