Watch brands can sometimes surprise us with unexpected partnerships, and Baselworld 2016 was the place at which Hublot announced two limited editions in partnership with LVMH stablemate Berluti, renowned purveyors of men's (formal) leather footwear (although in more recent times they have segued into the luxury sneaker game as well).
The babies of this collaboration are the limited edition Classic Fusion All Black and Scritto, the second more obvious-at-first-glance Berluti influenced.
Both are 45mm but for those unfamiliar with this sized Hublot case, it actually sits a little smaller, so don't be afraid of the size, and as they are less 'bright' than some of Hublot's other pieces, they also give an impression of being smaller than 45mm.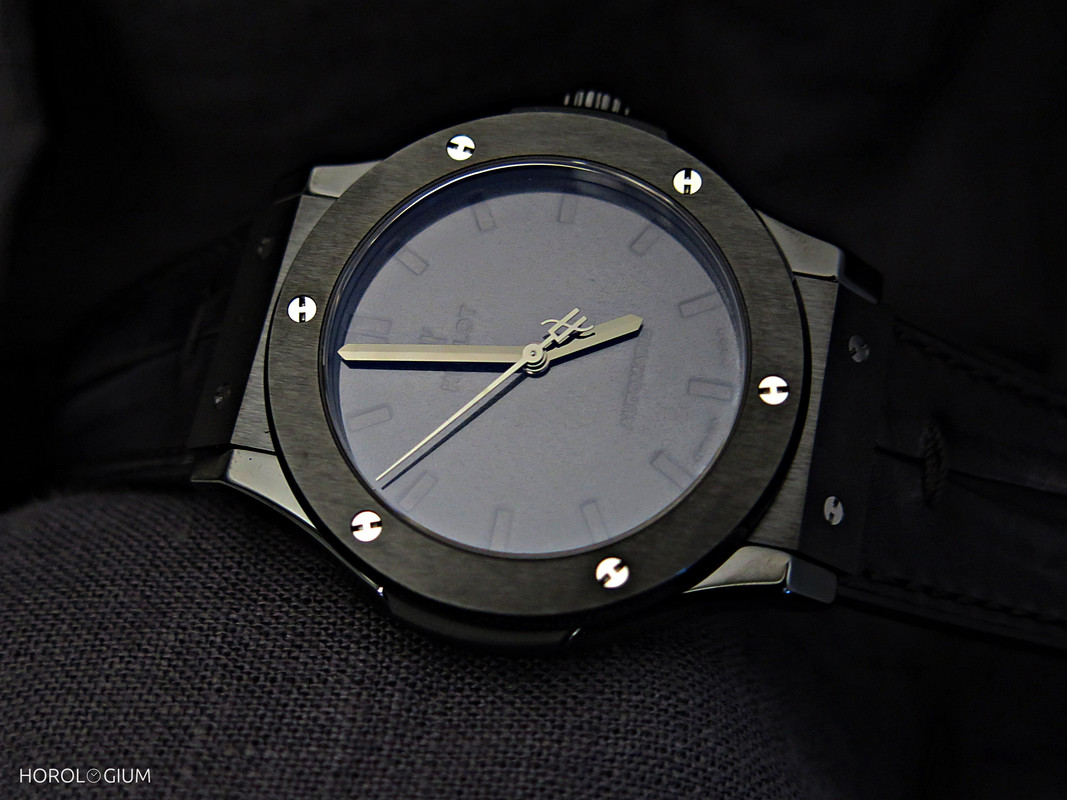 Both limited editions come with a Berluti Venezia leather for the straps (called 'nero' and 'tobacco blis' respectively) and, more significantly, for the 'pressed leather' dials. This being a highly unusual material for a watch dial, it will be interesting to see how it fares over time with regards to the colour of the dial vs the colour of the strap, given the latter will be more exposed to the elements and so forth.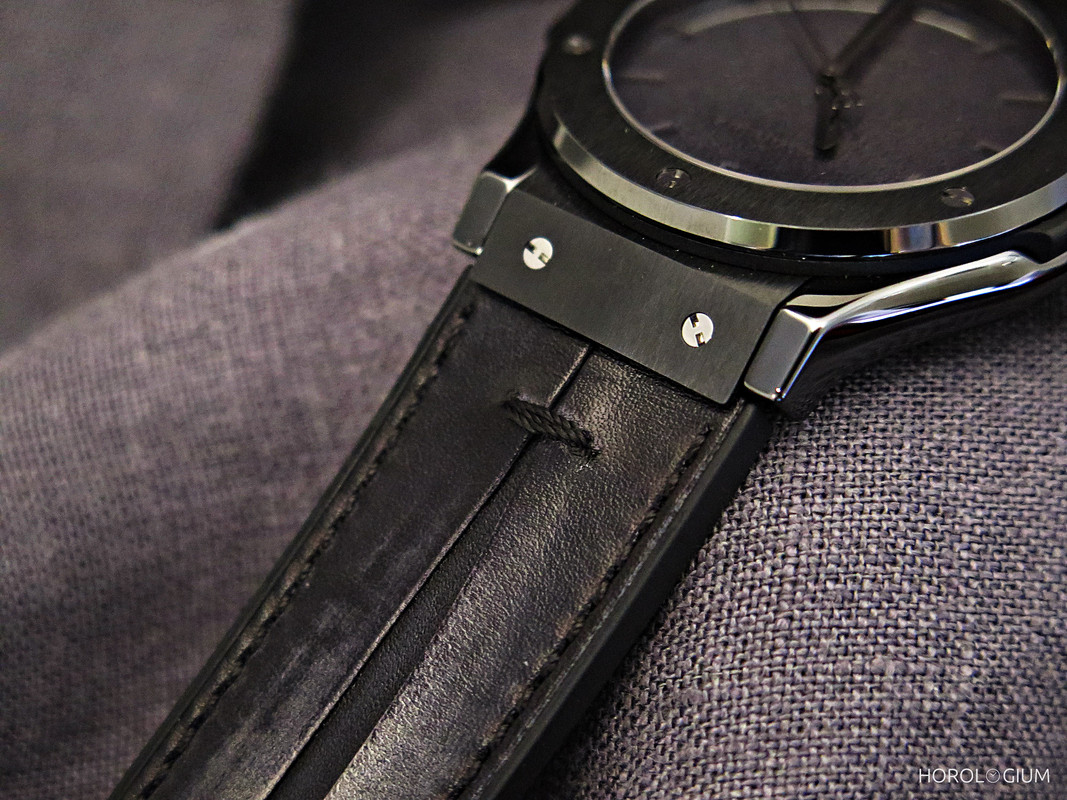 Limited to 500 pieces, the All Black features a polished and satin finished black ceramic case, sapphire crystal with anti-reflective treatment, and display case back through which you can see the automatic 42-hour power reserve HUB1100 movement. Because of how dark the dial is, its stamped features are quite discreet. The strap has a distincitve feature – what is called a 'Gaspard' incision by Berluti.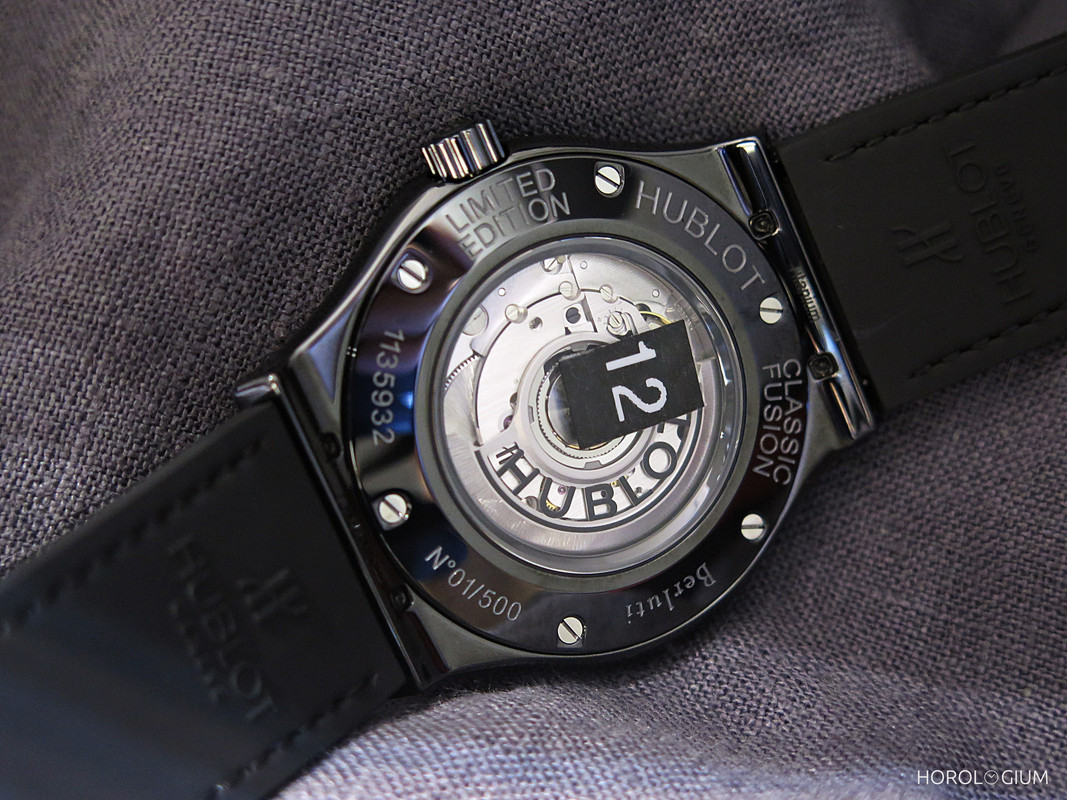 The Scritto Berluti piece has, not unexpectely, a smaller limitation number of 250 pieces. The basic differences lie in the case material, which is polished and satin-finished 18k King Gold, and the leather type, which is the calligraphy-inspired Venezia Scritto calf leather synonymous with Berluti. Otherwise it contains the same movement as the All Black.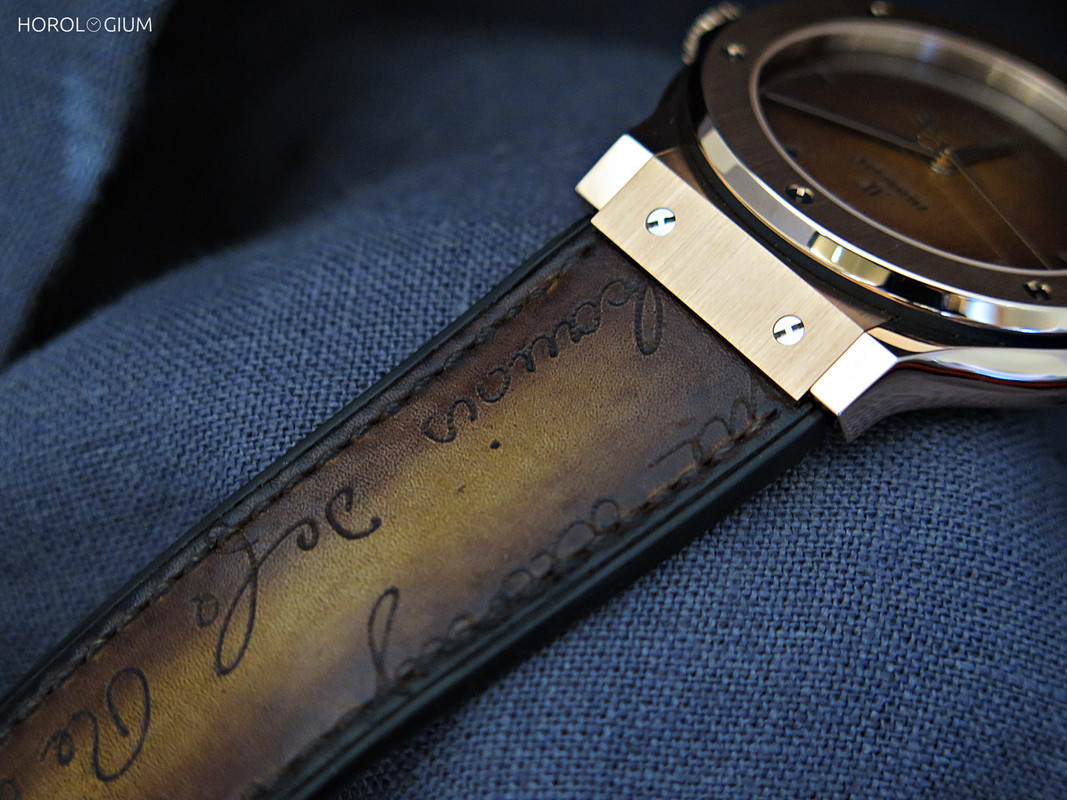 The pieces are interesting and come in rather fittingly designed boxes which include a leather treatment kit, as per shoes. Because of the unexpected nature of this collaboration I spent time pondering their target market (I have a habit of doing this when I come across new collaborations) – it is Hublotless Berluti wearers? Hublot-wearing Berluti people? Berluti-wearing Hublotless folks? Those who don't yet have Berluti or Hublot in their footwear and wrist closets? None of the above but someone else entirely?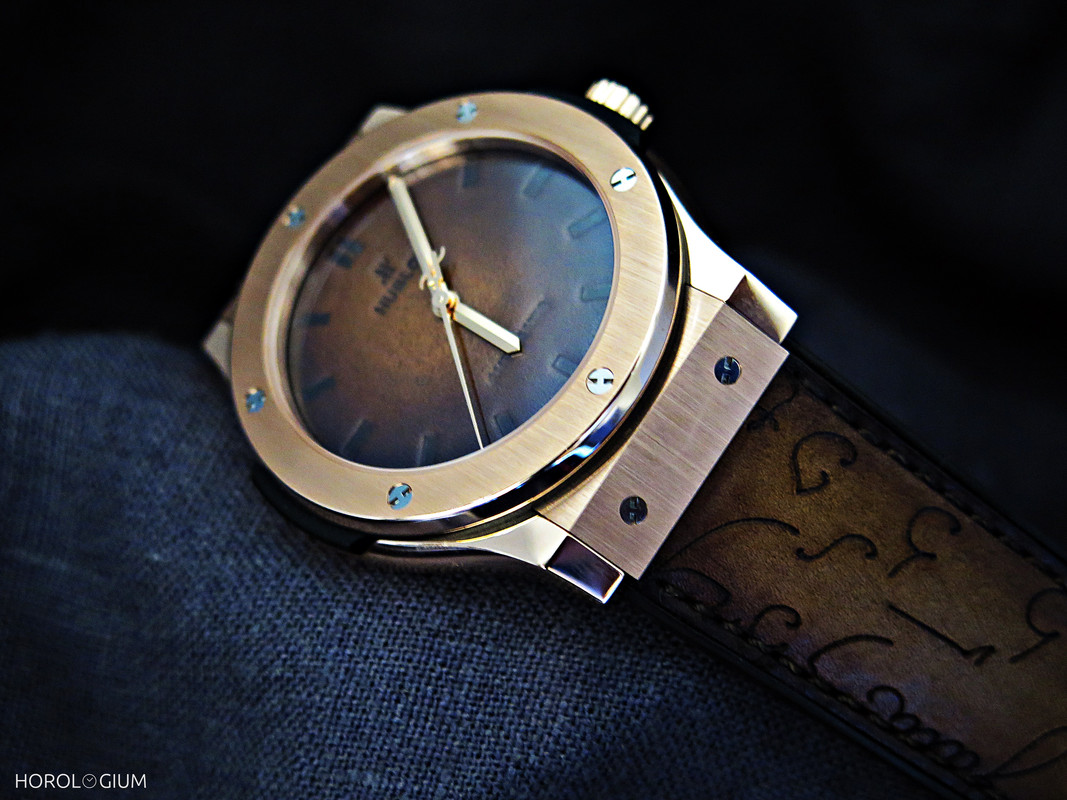 They have been well received and to my knowledge customers started putting their orders in quickly, so I await with interest to see owner photos online to see if people are buying them to match their shoes.
---
---
Categories: Baselworld 2016, Hands-on, Hublot, Limited Editions, Switzerland, Watch materials, Watch Profile