When I heard the words 'rubber' and 'diamonds' used in the same breath I admit that I was a bit taken aback. To some degree I still am, but the opportunity to have some one-on-one time with this watch did change me from someone whose response was, as kids say today, 'wut', to an appreciation of the skill that went into it, even though it is not something that I would have the occasion to wear myself.
Yes you can see correctly – there are diamonds set into rubber. The sixty baguette-cut diamonds (approx two carats) are set into rubber moulding over the bezel of this DLC-coated titanium case, the result of two years of research by Geneva-Based gem-setter Pascal Vincent Vaucher into how this wild idea might be possible. They have called it 'Soft Stones in the Sky' by Roger Dubuis and the methodology is, of course, patented. The watch itself has the full name of  Excalibur Spider Skeleton Flying Tourbillon with gem-set rubber bezel.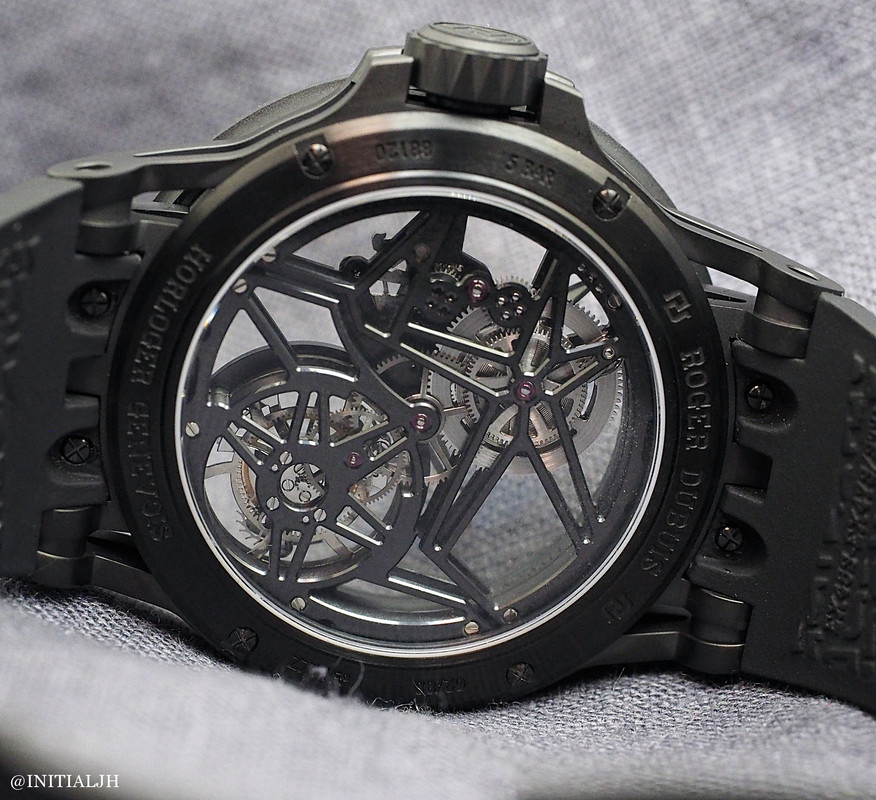 It is not all about the diamonds but also, as is Dubuis' wont, also about how the movement is realised. In this new model, the skeletonised flying tourbillon is the blackened Calibre RD505SQ. The tourbillon carriage is shaped like a Celtic cross and you will note the signature star shaped of Roger Dubuis' skeletonised watches, also seen in the Excalibur Spider Skeleton discussed recently.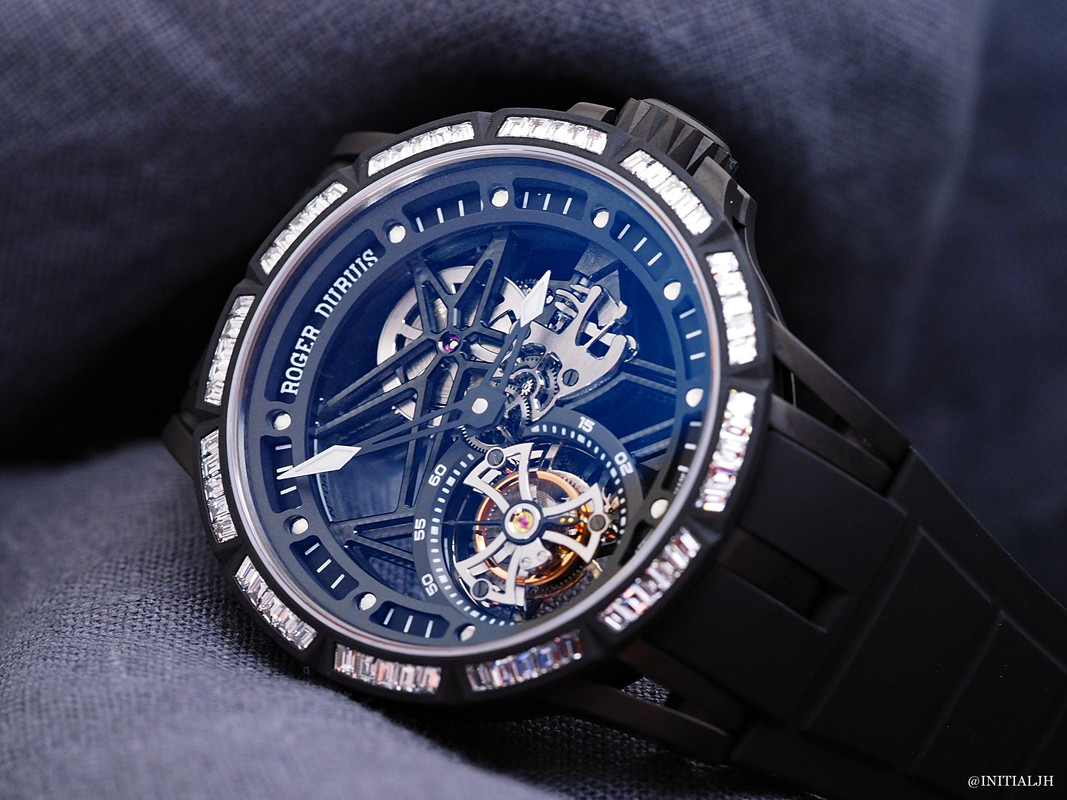 This variation on the non gem-set Excalibur Spider Skeleton Flying Tourbillon may be slightly 'bold', but very contemporary and unconventional skeletonised watches are what Roger Dubuis has become known for. There are probably only one or two other big name brands that come to mind who may have attempted something as unusual as a diamond and rubber combination but they didn't, and the Dubuis method is now patented.
The Excalibur Spider Skeleton Flying Tourbillon Gem-set Rubber bezel will be made in a limited edition of eighty-eight pieces.
---
---
Categories: Hands-on, Roger Dubuis, SIHH 2015, Switzerland, Watch Profile, watches