The house of Cartier presented a mindboggling fraction-over-one-hundred new models at SIHH 2015, but obviously there was not time to introduce them all during that brief time, and especially not during the press presentations, which focused on their key pieces and perhaps most interestingly, a completely new case shape and collection, called La Clé de Cartier. For those who are interested in such things, you can read the trademark details here.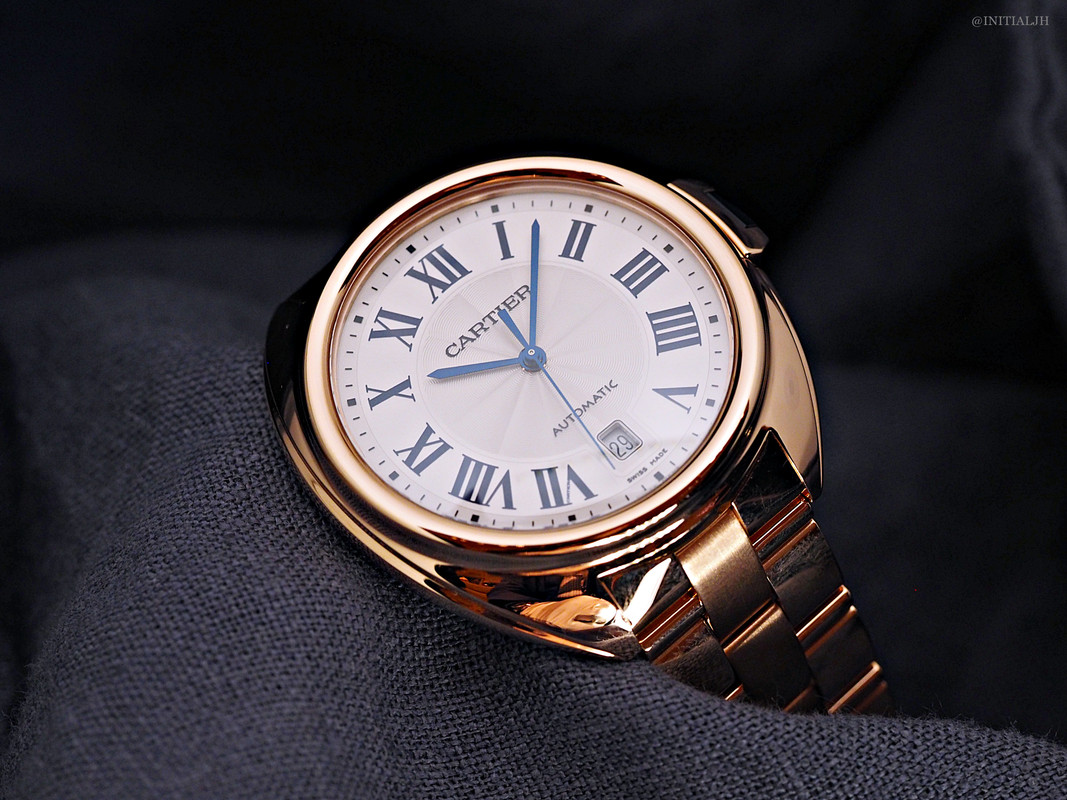 There are two distinguishing features to his new collection – the 'key' of the name, which refers to a new crown design, and the new case shape which is a round shape within an ellipse but to my eye at least, with strong hints of the 1960s-early 1970s about them, and I mean this in a good way.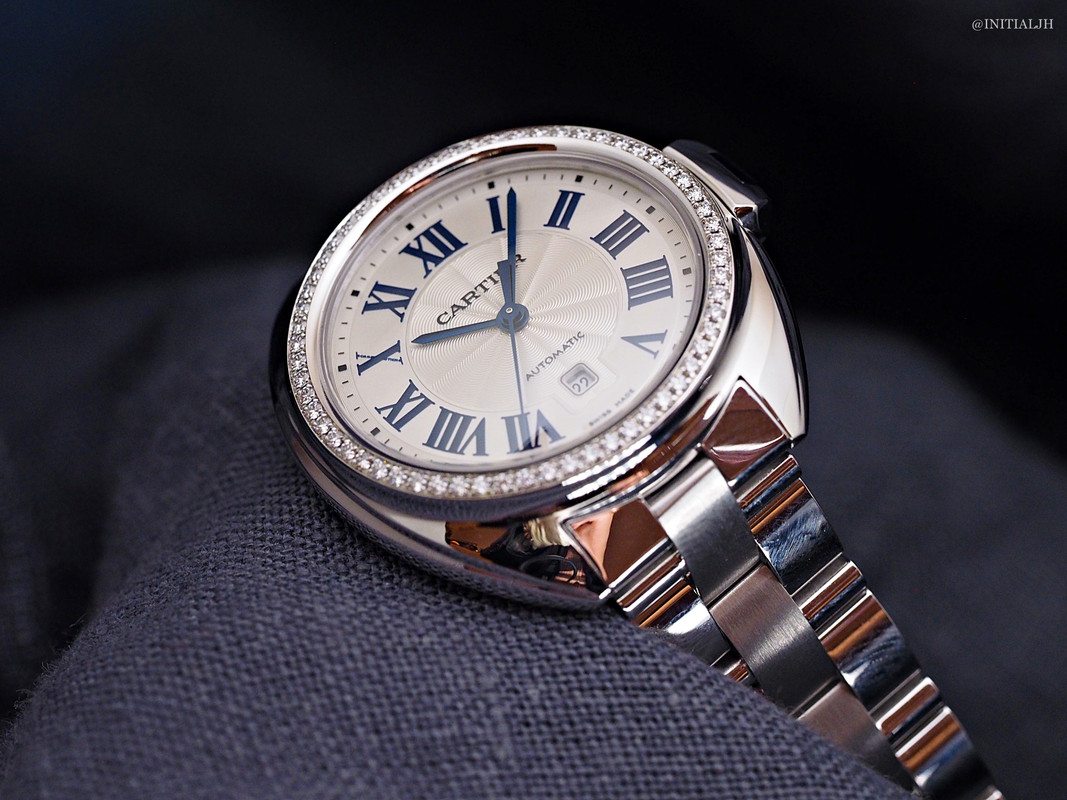 This new Clé collection will come in three sizes – 31mm, 35mm and 40mm, and the latter two sizes powered by a new movement, the automatic Calibre 1847MC (named after Cartier's date of establishment, which underlies the new line's significance) with a forty-two hour power reserve.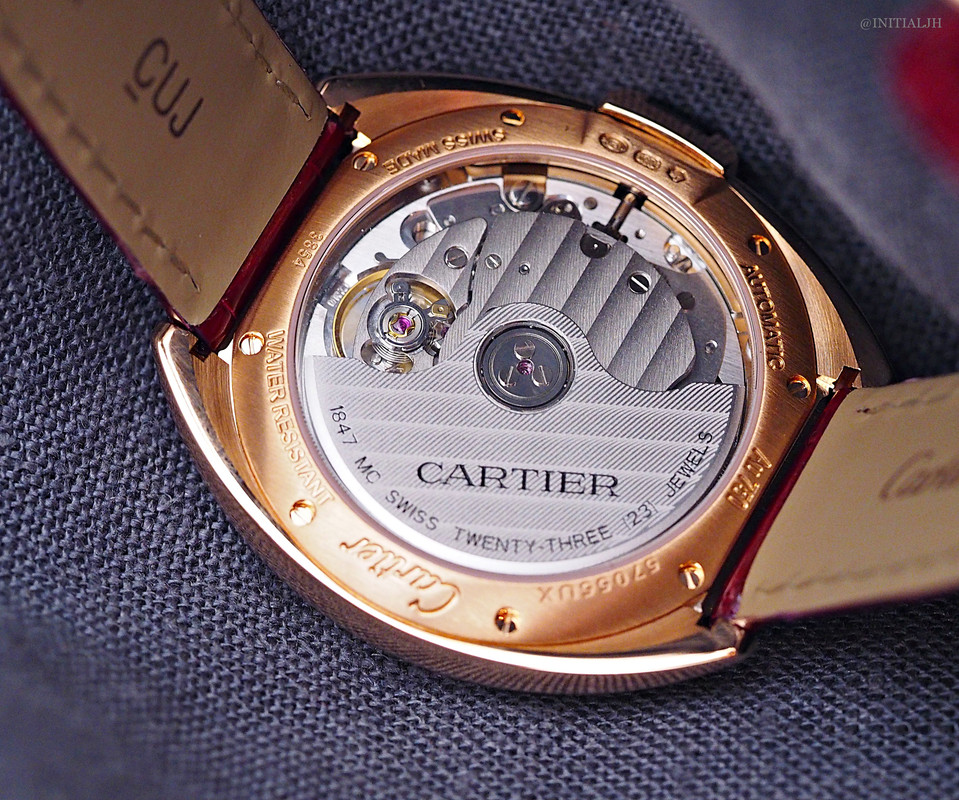 A new shape doesn't mean a completely unrecognisable watch – the familiar blue Roman digits, blue hands and guilloché dial are all present.
As mentioned, 'clé' refers to the crown system, a small rectangular piece that is pulled out and turned. The name may give you a hint about the inspiration for this design – the use of a key to wind pocket watches or clocks but in this case, designed so as to be part of the case. When you push the crown back in there will be a noticeable click when it is back in place.The presentation at SIHH 2015 mentioned that it will almost require the learning of a "new gesture".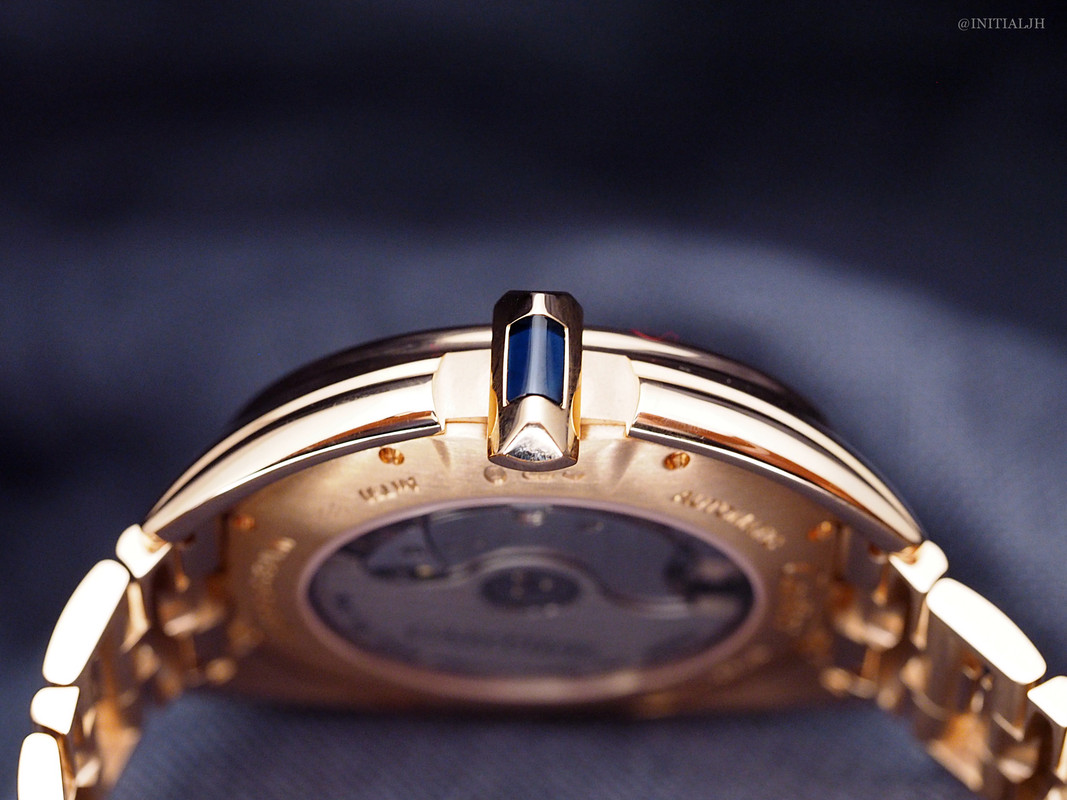 The initial offerings in this new collection, some of which are pictured here, will be in white gold and pink gold. No doubt stainless steel options will follow.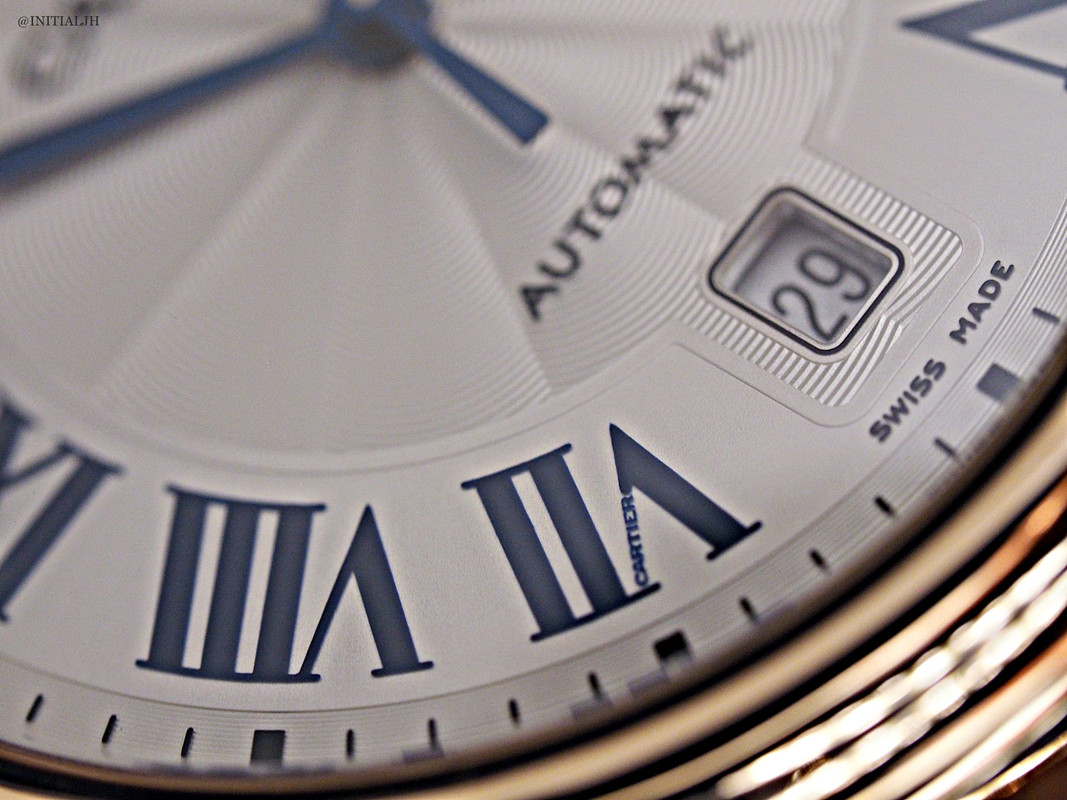 Cartier seems to have a particular fondness for focusing on crowns and their environs in terms of design; for me this new crown, combined with the case design, is now officially my favourite.
---
---
Categories: Cartier, Hands-on, SIHH 2015, Switzerland, Watch Profile, watches