A few months ago Bremont launched the latest in their series of limited editions which pay tribute to important historical places and events that relate to Bremont's focus on matters aviation-related. The Bremont Wright Flyer pays tribute to, as the name indicates, the groundbreaking"1903 flight of the Wright Flyer. As with the previous limited editions such as the Codebreaker, Bletchley Park and Victory, which also contained mementos significant to each, the Bremont Wright Flyer incorporates a small piece of the muslin fabric from the wings of the Wright Flyer itself, in the rotor. The fabric was given to Bremont by the Wright family, and part of the proceeds of the sale of the watches will go towards the restoration of the Wright family home in Ohio.
With thanks to Nick Hooper of MAD Australia and Denis Martinet in Hong Kong I recently had the opportunity to view one of these special new Flyers, the white gold model, at the Bremont Boutique in Hong Kong.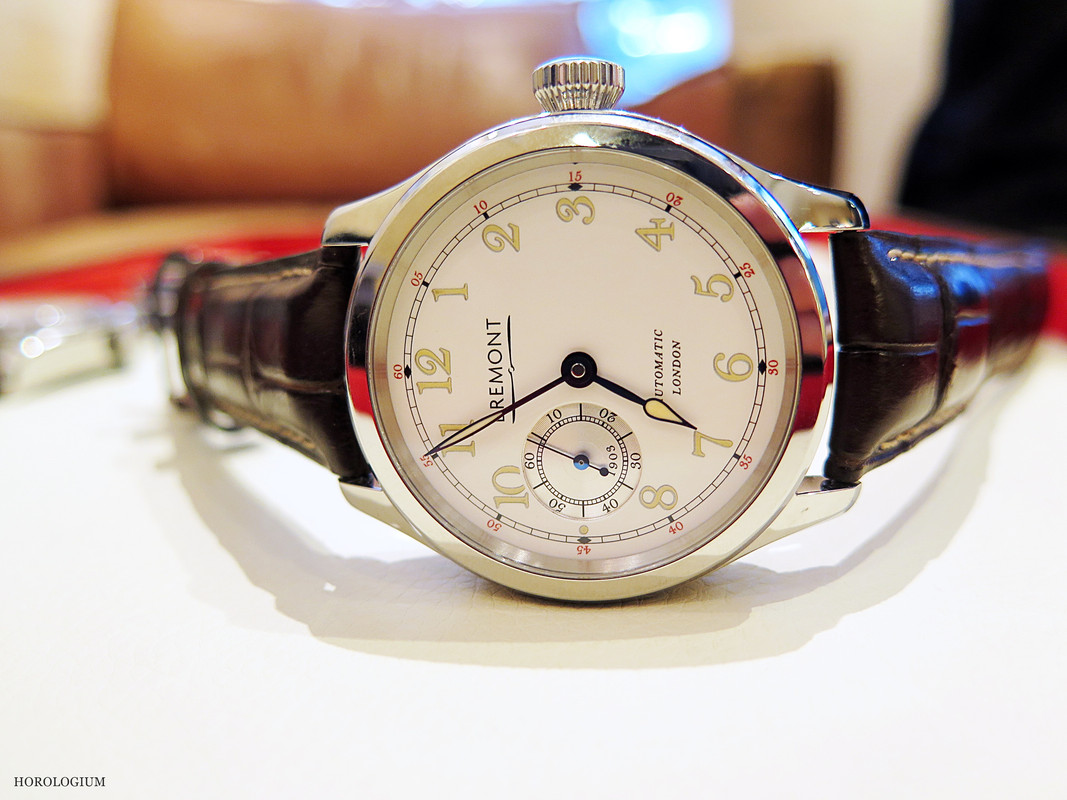 In the brand's classic 43 mm Trip-Tick case, design-wise it is unmistakably Bremont, with railway scales on both the dial and sub-dial, the latter with a discreet '1903' reference to the Wright Flyer. Colourwise the cream-coloured numerals/ hands and white of this limited-to-fifty-pieces white gold model gives it a more 'vintage' aesthetic than the black dialled stainless steel model, but the latter is more affordable, and there will be more (300) of them made. The rose gold one, with a similar dial to that of the white gold model, will have a limitation of 100 pieces.
As you can see on the reverse, there are quite charming and almost whimsical 'propeller' and initialled references to both Orville and Wilbur Wright.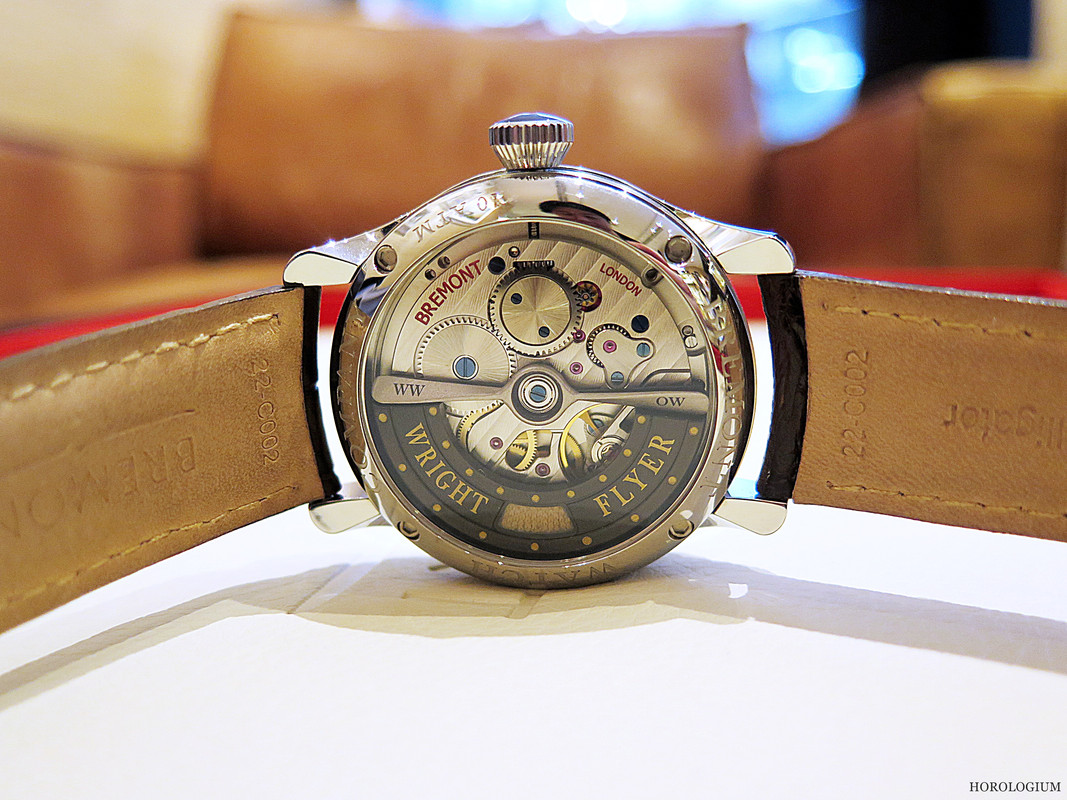 When the Wright Flyer was announced there was what can only be called a bit of a hullabaloo about its movement, the BWC/01 automatic with a fifty hour power reserve. I have already written about it here, so I will not revisit it except to say that for those who don't know about what happened it is worthwhile reading about, both because of how significant it was at its launch, and because of the broader issues that it raises. Plus, there was a lively discussion in the 'comments' section of that post.
Alas, having a bit of significant aviation history does not come cheap. The WG model is priced at £30,950, the RG £27,950.00 and the stainless steel, £17,950.
---
---
Categories: Bremont, Hands-on, Hong Kong, Limited Editions, Watch movements, watches, Watchmaking