If there's one thing a watch brand likes to tell it's its story, its narrative about its origins, whether they be over two hundred years old or only two months old. This is not something exclusive to the watch industry of course, it is also remarkably popular amongst other parts of the luxury goods sector. However, for whatever reason, it seems to have particular prominence for watch brands.
One youthful brand (its first watches were released in 2007) with a particularly powerful and memorable story that has managed to make to both make its presence very much known and find its way into the hearts of a strong band of devotees, particularly in their home of England, is the aviation themed Bremont, and the very English English brothers. This brand has now arrived in Australia, and with friend of he brand Charley Boorman in attendance, along with a rare motorbike (although Boorman appeared to have ridden to the event on a motorcycle, it wasn't this one), it was launched recently in Sydney, hosted by Nick Hooper, who has brought the brand here, and Gregory Jewellers, who are their AD.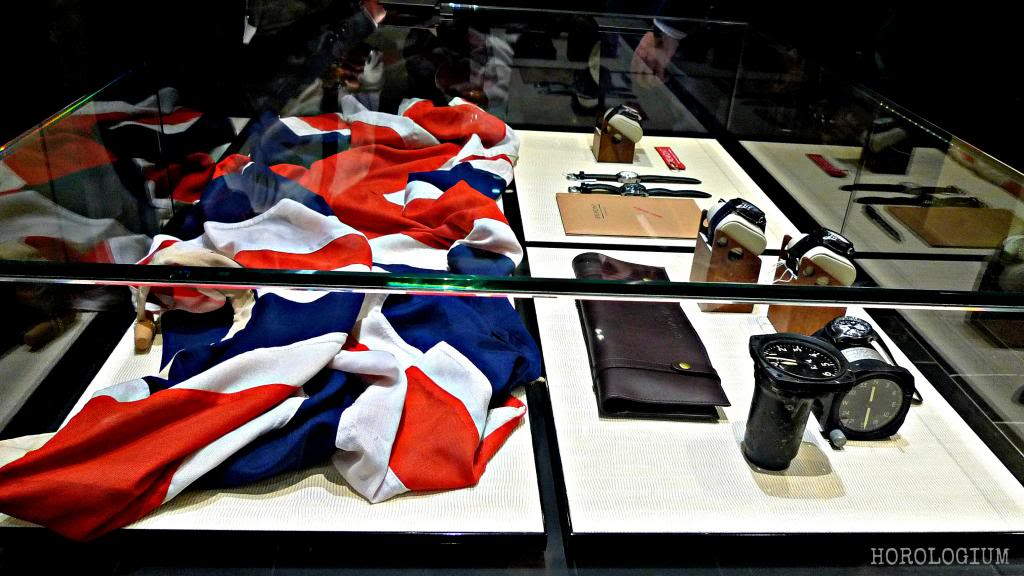 Bremont's watches are heavily influenced not just by aviation but also by British military history, including high profile collaborations with Bletchley Park and HMS Victory, and many partnerships with military units for whom they produce watches.
Perhaps the most well-known Bremont partnership is that with Martin-Baker, the ejector seat folks who supply over 70% of the western world's aviation ejector seats, which has resulted in watches such as the MBI and MBII.
The Bremont in Australia launch night had the theme of Watches, Wheels and Whiskey. The 'wheels' and 'whiskey' parts of the equation were a very rare Crocker motorbike, and the presence of Jack Daniels, who provided tastings and cocktails.
The watches on display that night were a combination of regular production pieces and limited edition models.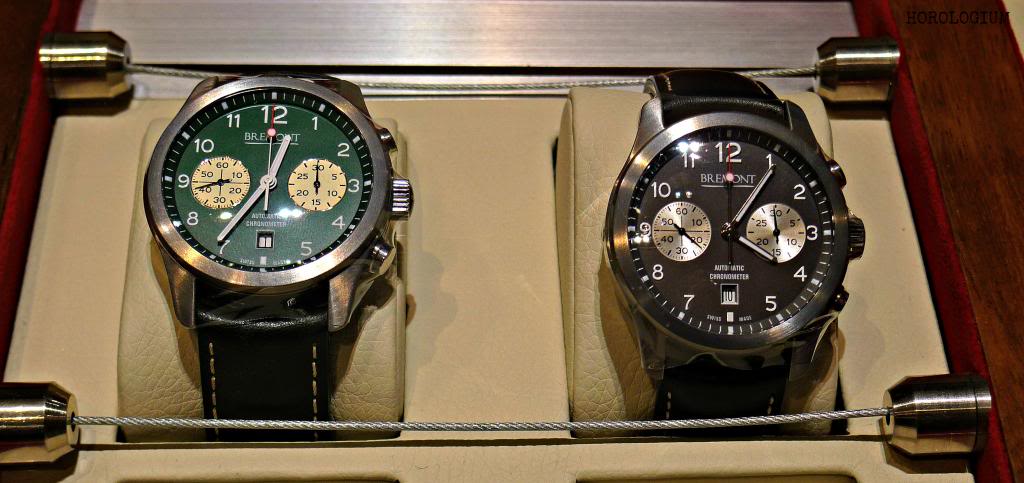 Left to right : ALT1-Z Zulu, ALT1-WT World Timer, ALT1-P Pilot
My favourite? The MBII. I am not one for orange on watches, but on this watch, not only is the use of orange slightly more discreet, but it's not a garish shade, and there's a texturally interesting component to it as well.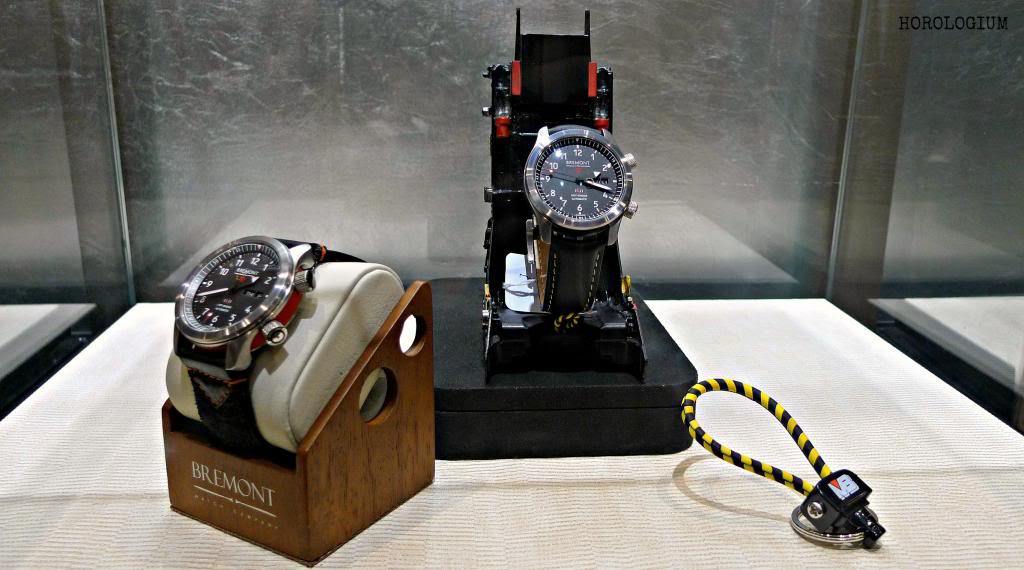 Left to right : MB II and MB I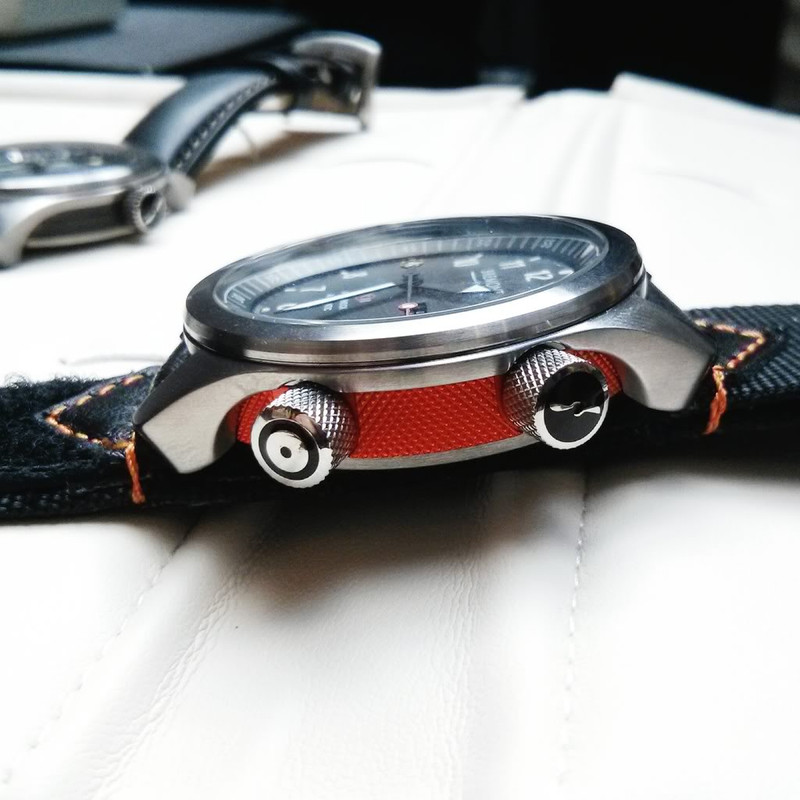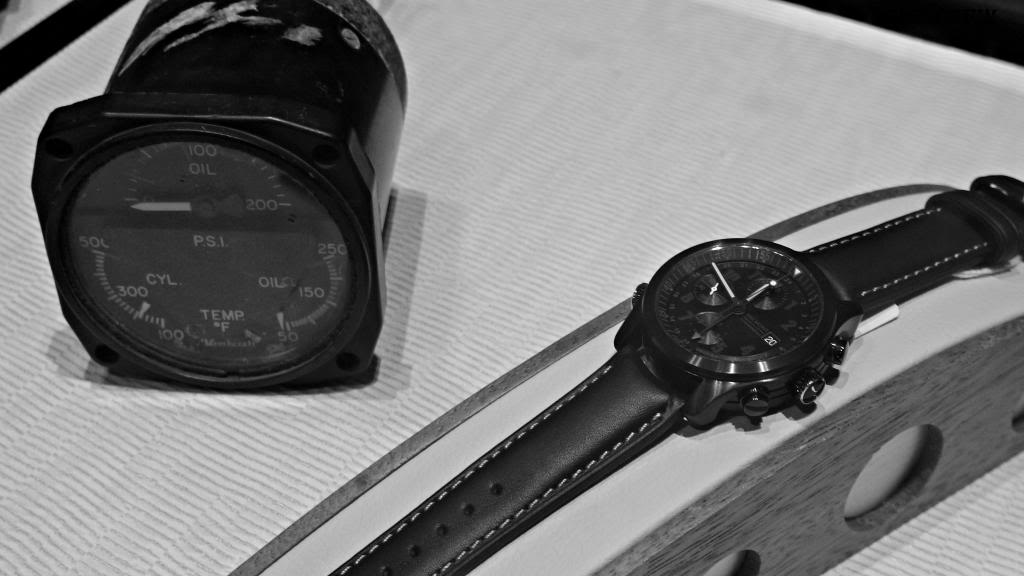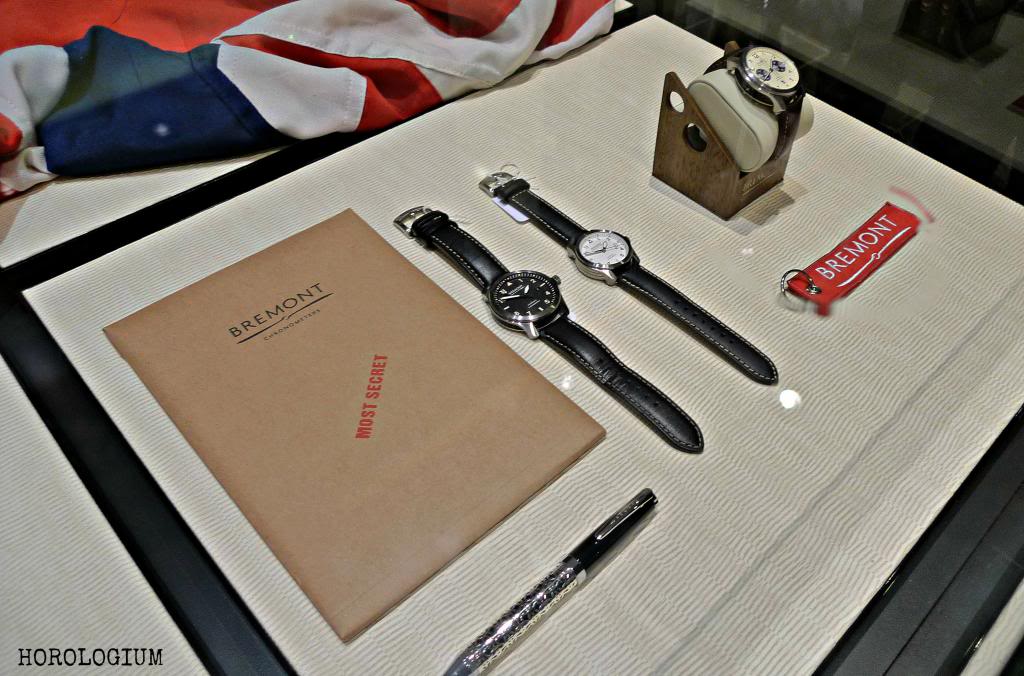 Their watches are tool watches with quite classically designed dial aesthetics. Robust, and not just created for (civilian or military) pilots, but used by them. They call it "tested beyond endurance".  Bremont actively collaborates with the military in a way that no other current brand does, so if you are looking for a modern 'milwatch' with a difference, it is a brand to consider.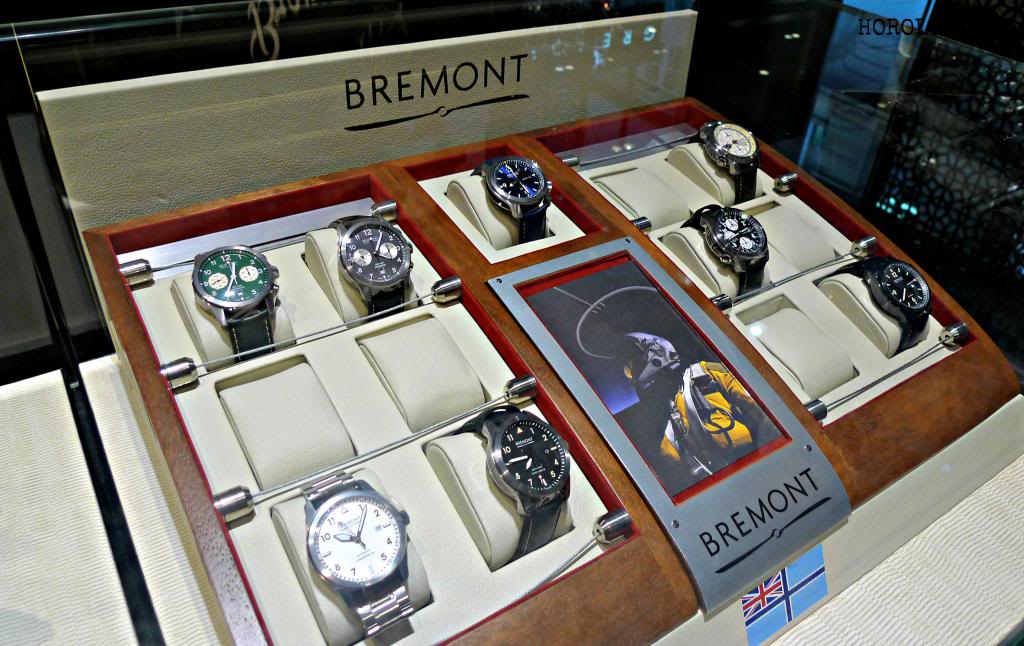 During the evening Charley Boorman did a short interview with Documentally, which you can listen to here.
With a brand awareness level in Australia that, beyond the 'watch crowd' is still in its infancy, how has Bremont been doing here so far? Well I spoke to one owner on the evening. He had picked up his first piece a month previously (when the brand first appeared in the boutique) and as he walked out the door that night he gave me a cheerful wave and told me that he'd just picked up his second piece – the 'other' model he'd been considering a month ago.
Not a bad start.
---
---
Categories: Bremont, Ephemera, Events, Military watches, Pilot's watches, Sydney, watches