You may recall my previous post on the new Oris Flying Doctor LE. I now have some 'in the metal' thoughts about it to share with you, thanks to an invitation to its launch at Gregory Jewellers in Sydney.
This new limited edition (2000 pieces) watch is the first commercial partnership entered into by the Royal Flying Doctor Service. The brainchild of Peter Borghouts, Oris Brand Manager of Australia, 5% of the production cost of each watch will go towards the Flying Doctors.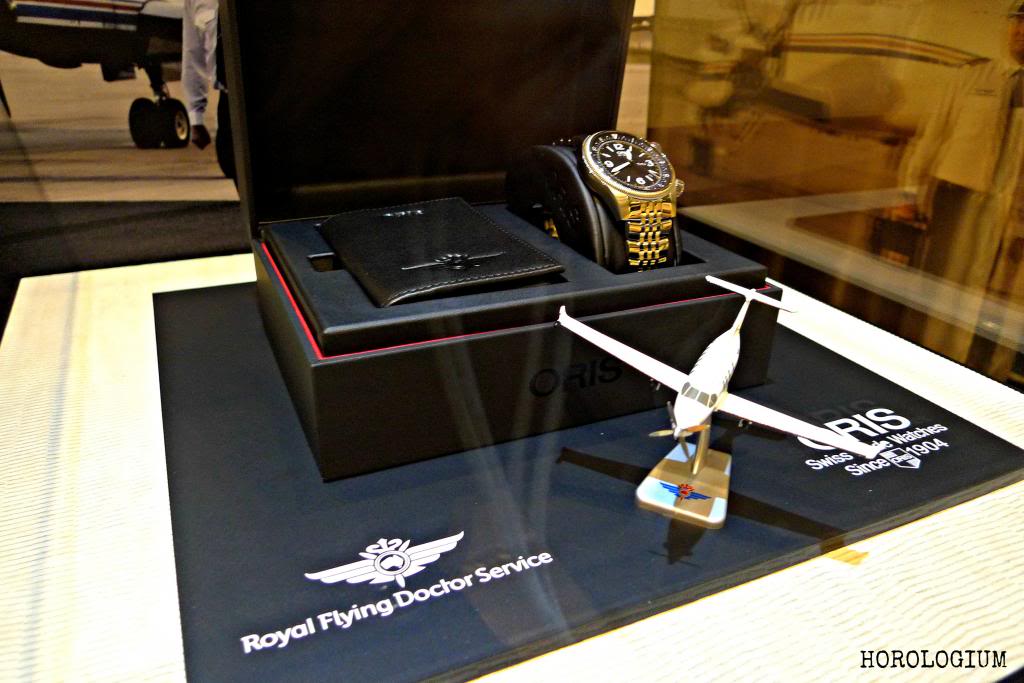 For the specifications and details about this new model, go to my original post. Each watch comes with a leather business card wallet and a localised card with emergency numbers. Handy and relevant.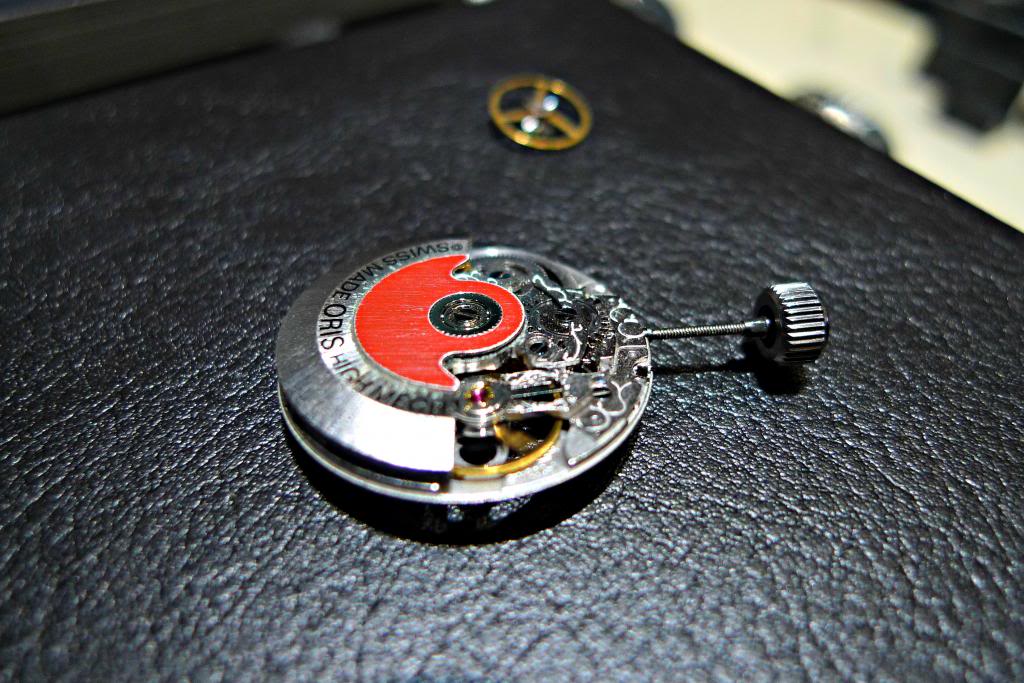 'In the metal', this is a fairly robust and solidly constructed watch. Although 44mm it sits more like many 42-43mm watches, so for those unaccustomed to a 44mm size and who have not previously handled Oris watches, don't be overly concerned about the size. As with the brand's designs in general, this model was designed with the intention of being functional and no-nonsense, and it meets these criteria well. Of the options available, my favourite is the one on the leather strap.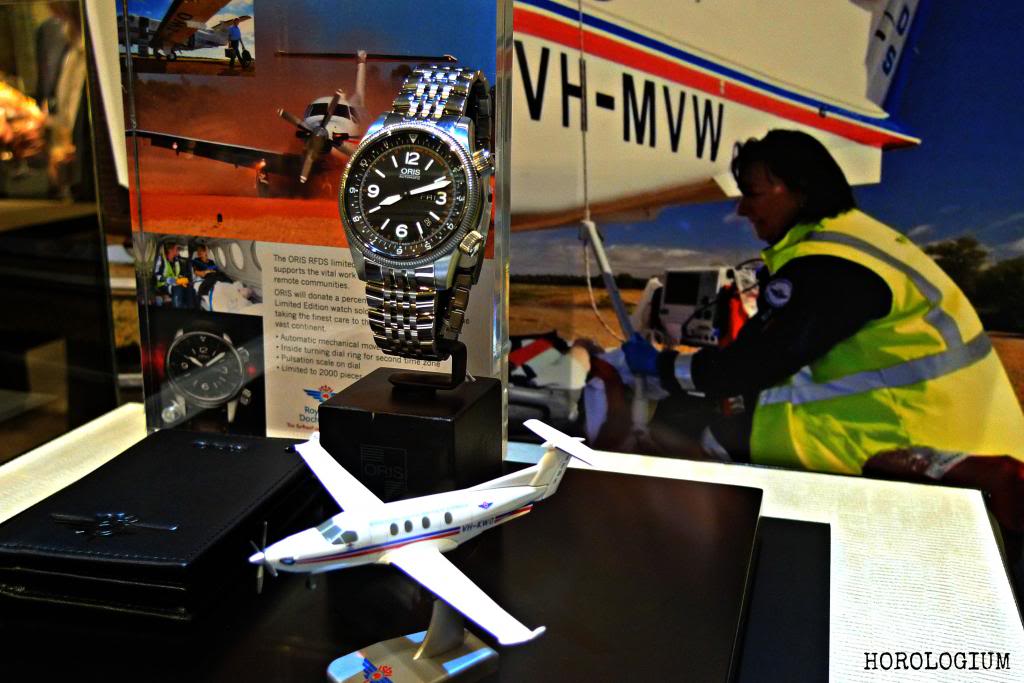 As a part of the launch, there was a speech by a RFDS pilot who shared some anecdotes from his long career. A theme that wove through his stories was a reminder of the sheer size of this continent, and of how without the knowledge of there being emergency medical assistance available, there are swathes of land which would probably be otherwise unoccupied, as many people, particularly families with young children, would simply feel too isolated from help.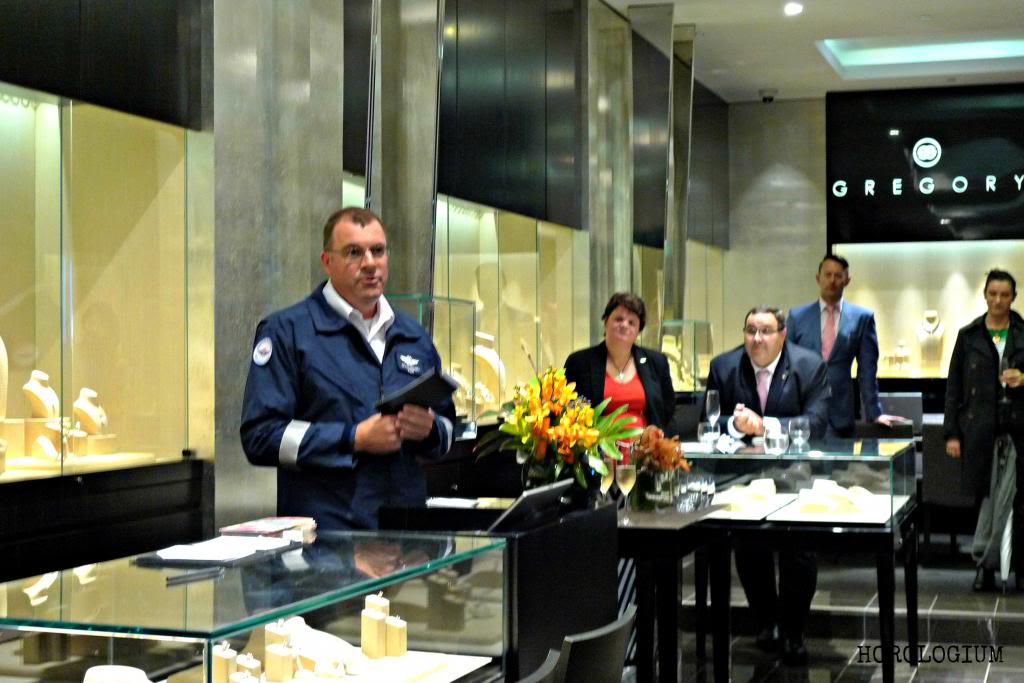 The Royal Flying Doctor Service Limited Edition is available through Oris authorised dealers worldwide. The price for Australia starts at AUD1,900 for the leather strap version.
---
---
Categories: Events, Hands-on, Limited Editions, Oris, Sydney, watches