Commemorative editions seem to be an increasingly popular aspect of modern watch brands, and ones marking dates associated with founders is a popular sub category within this.
Seiko has created a special edition Astron GPS Solar watch to mark 160 years since the birth of founder Kintaro Hattori which is only be available for a limited time, and in a limited number.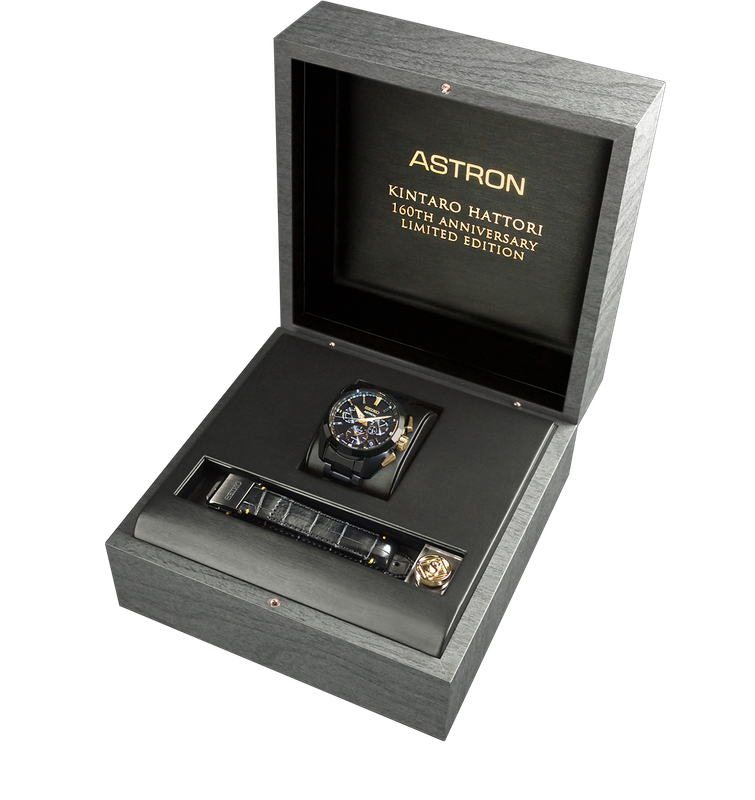 Setting up his first watch (repair) business at the age of 17 from home, his first company, called K. Hattori, was founded just four years later, by which point he had expanded from repairing to to importation and the selling of both watches and locks. In 1892 he established the Seikosha factory, the foundation for the brand that we know today.
We have already covered the Astron GPS Solar, with its GPS-controlled time and time zone adjustments, numerous, and its choice is interesting for a brand perhaps most widely known for its conservative design despite them having a clear history of movement innovation in particular. Seiko explain the choice of an Astron GPS Solar for this commemorative piece by referring back to Hattori's ethos of constant advancement and development – there is no question that the Astron GPS Solar, launched in 2012, meets this brief.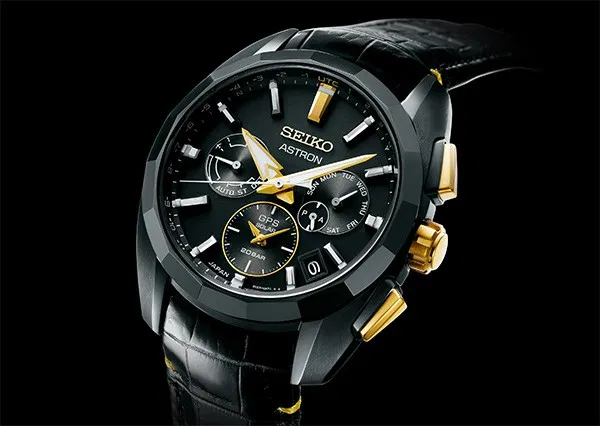 The Kintaro Hattori 160th Anniversary Limited Edition (SSH073) comes in a 42.8mm sized case that is a combination of black, gold, and a high gloss bezel. Both the case and bracelet are titanium with a scratch-resistant hard-coating. The bezel is made from Zirconia ceramic and has sixteen facets, one for each decade since Kintaro's birth.
Powering it is the Calibre 5X53, which has three independent motors for the hour, minute and seconds hands. There is an AM/ PM indication for the dual time function, daylight saving time (DST), a world time function (39 time zones), automatic adjustments and 'high speed' time zone adjustments, "time transfer function" which allows for the quick transfer between home and local time between the main and sub dials, GPS signal indication, power saving, in-flight mode, and a perpetual calendar. It has a water resistance of 20m and magnetic resistance of 4,800 A/m.
The case back is where the commemorative notation appears. As well as the model name and limitation number there is the 'S' trademark that he registered in 1900, and his motto – "One step ahead of the rest".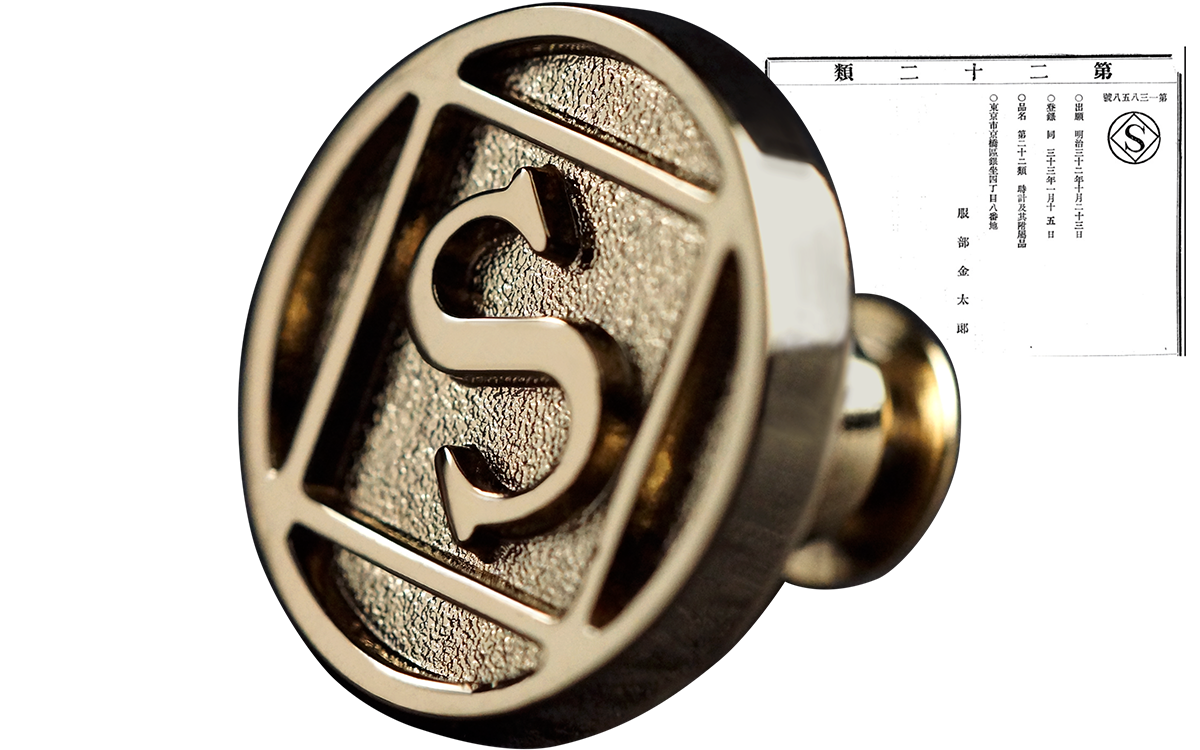 The watch is comes in a special presentation box with a second crocodile strap and a commemorative lapel pin with the 'S' logo, as well as a message from current Chairman & CEO, Shinji Hattori, Kintaro's great-grandson.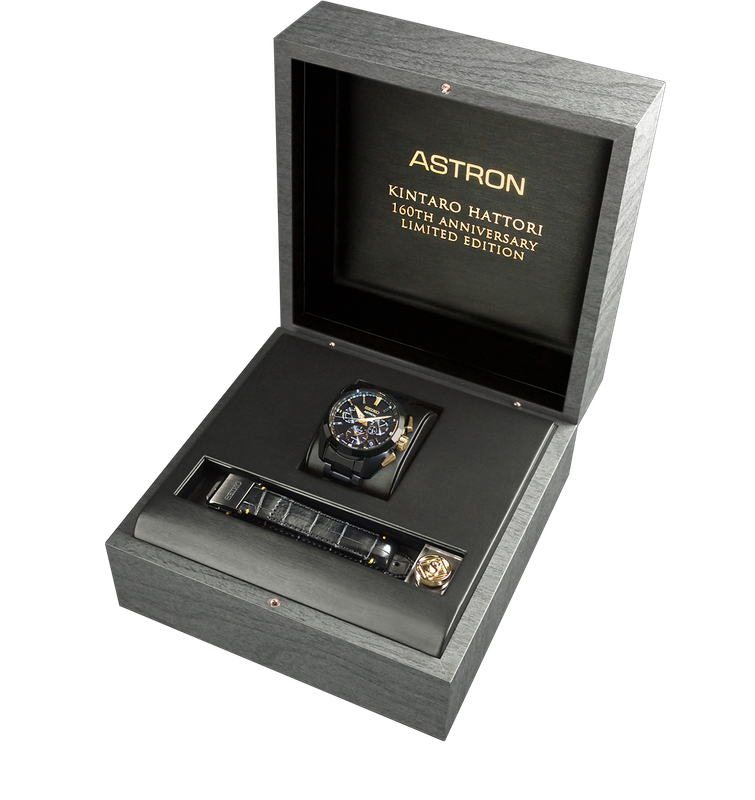 Coming in a limitation of 2,500 pieces, the Kintaro Hattori 160th Anniversary model is available for this, the month of Kintaro's birth (October), at Seiko boutiques and selected authorised retailers worldwide. The Australian RRP is AUD5,800.
[Photo credit: Seiko]
---
---
Categories: Japanese watches, Limited Editions, Seiko, Watch Profile, watches