MB&F have just announced their latest 'Art Piece' – a collaboration with Chinese artist Xia Hang (about whom you can read more at the M.A.D. Gallery website), some of whose thoughtful whimsical sculptures featuring an E.T.-like creature can be viewed at the M.A.D. Gallery in Geneva.
We were able to preview this new Performance Art piece when I visited M.A.D. Gallery at the end of January.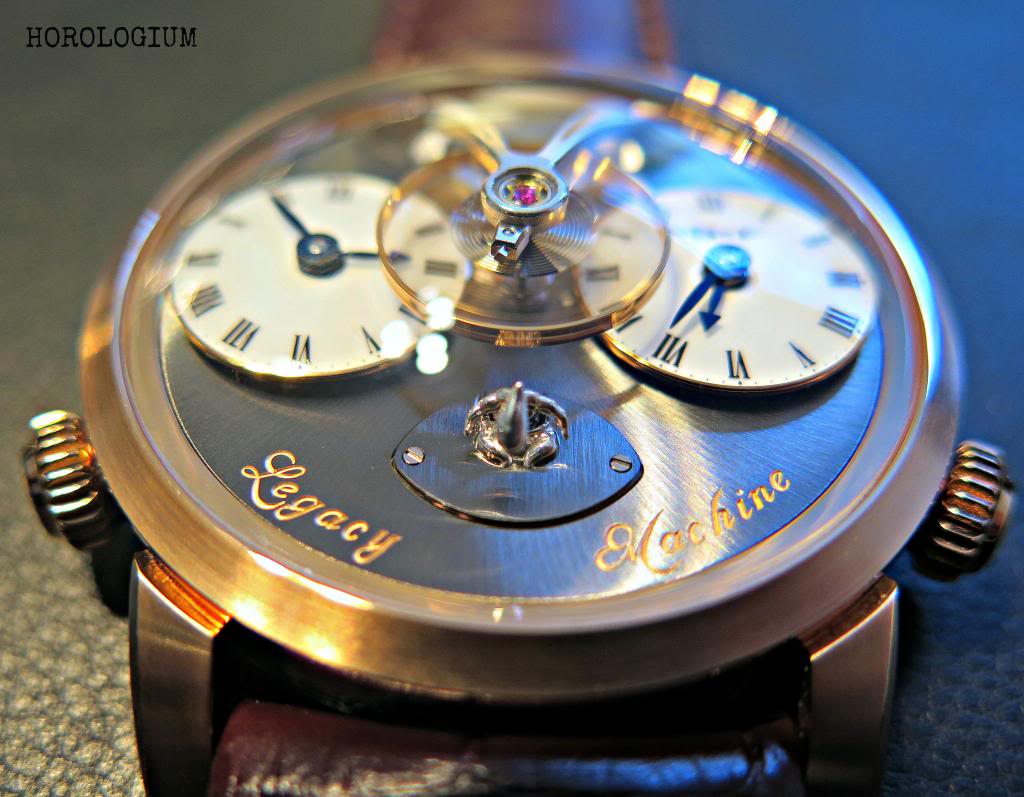 This new Performance Art Piece is an adaptation of the highly successful Legacy Machine 1, about which you can read here. The nature of Xia Hang's adaptation of this piece is both inspired and deeply engaging – the power reserve indicator is a miniaturised version of his creature, just 4mm in height. He droops despondently when the (45 hour) power reserve goes down, and rises more cheerily when it goes up.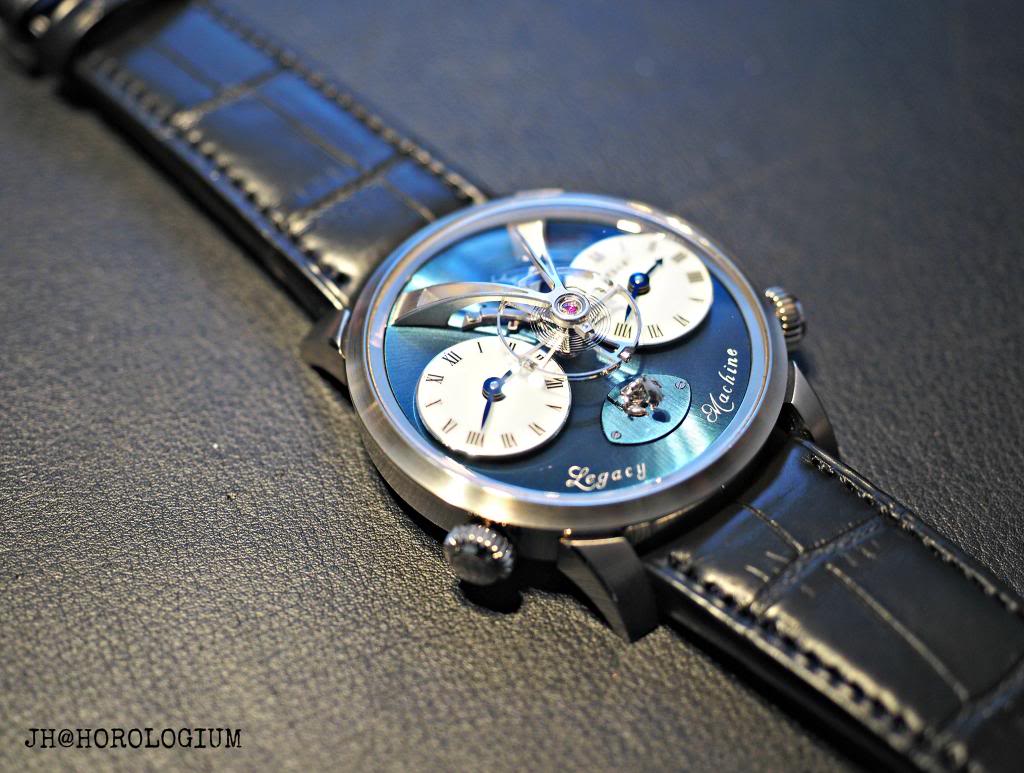 The small automatons are made in Switzerland and not by Xia Hang, who is used to creating on a somewhat larger scale. They are aluminium (chosen for lightness of weight) which is first crafted and machined, then polished, and then hand-finished. If you look at them under a loupe (I used a Loupe System), you can see the care that has gone into them.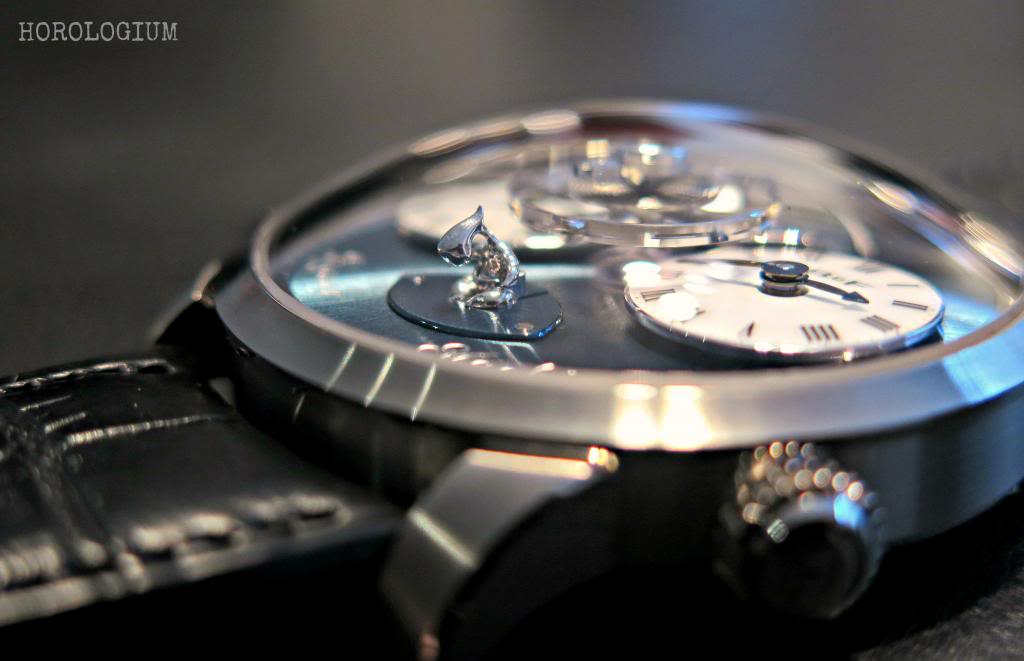 This new Performance Art piece has the LM1 movement in its 44mm case (height of 16mm) and features independent dual time displays; the time on the left dial is set by a crown at 8 o'clock and for the right, at 4 o'clock.
There will be twelve pieces in rose gold and twelve in white gold, priced at CHF 92,000. The creatures are informally called 'Mr Up' and 'Mr Down' depending on how his power reserve status is going. Each watch sold will come with larger models of Mr Up and Mr Down which are numbered and signed by Xia Hang on the base.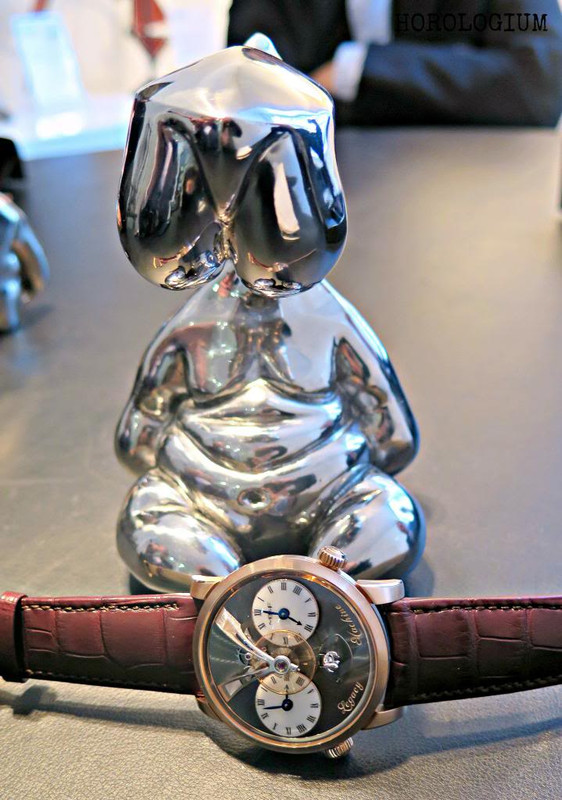 The MB&F "Performance Art" pieces are limited editions developed in collaboration with artists that MB&F admire. This new one is very endearing, and if you like the idea of Mr Up and Mr Down, there are larger sculptures by Xia Hang such as those below, at the M.A.D. Gallery.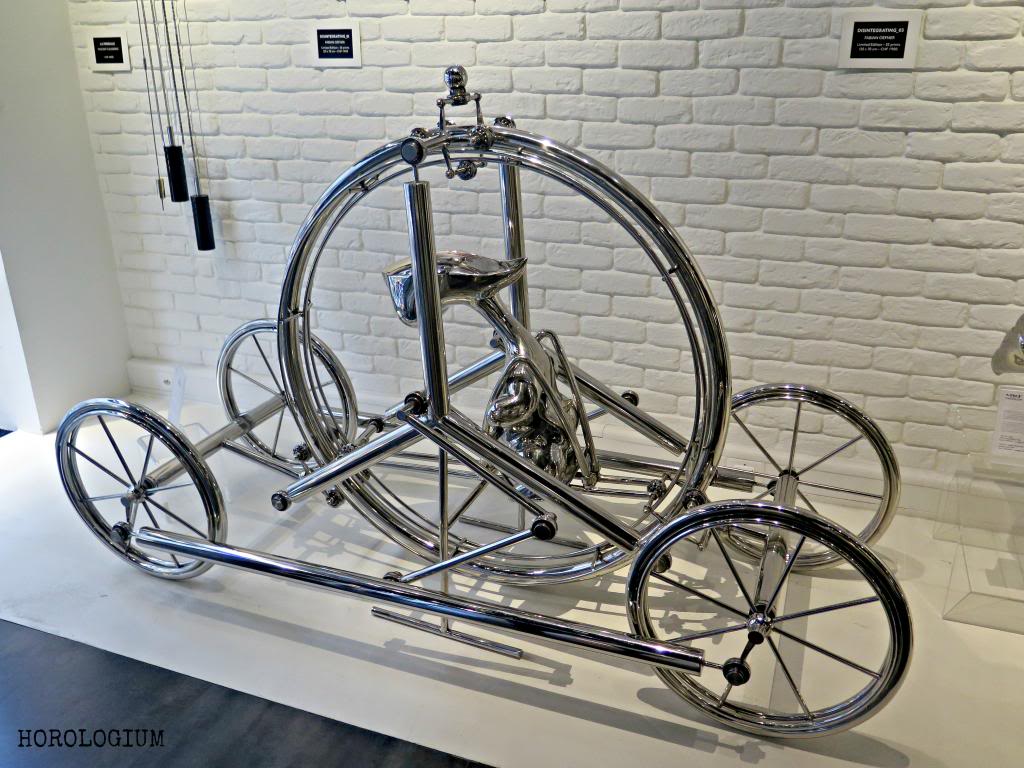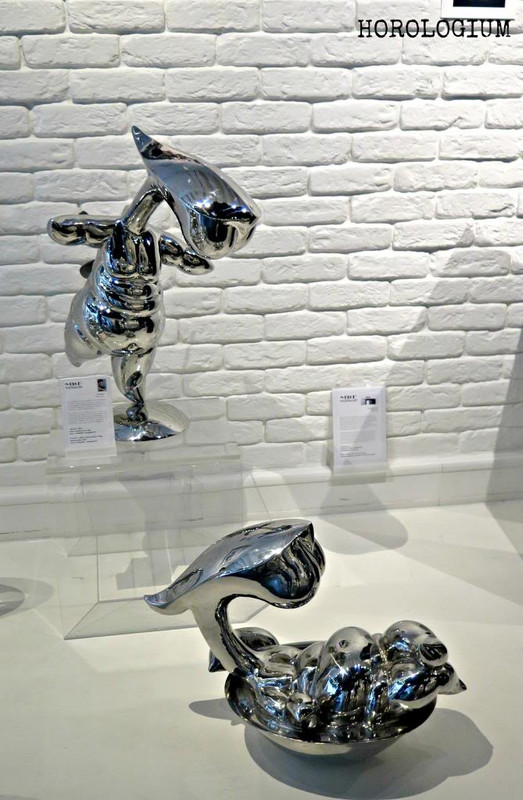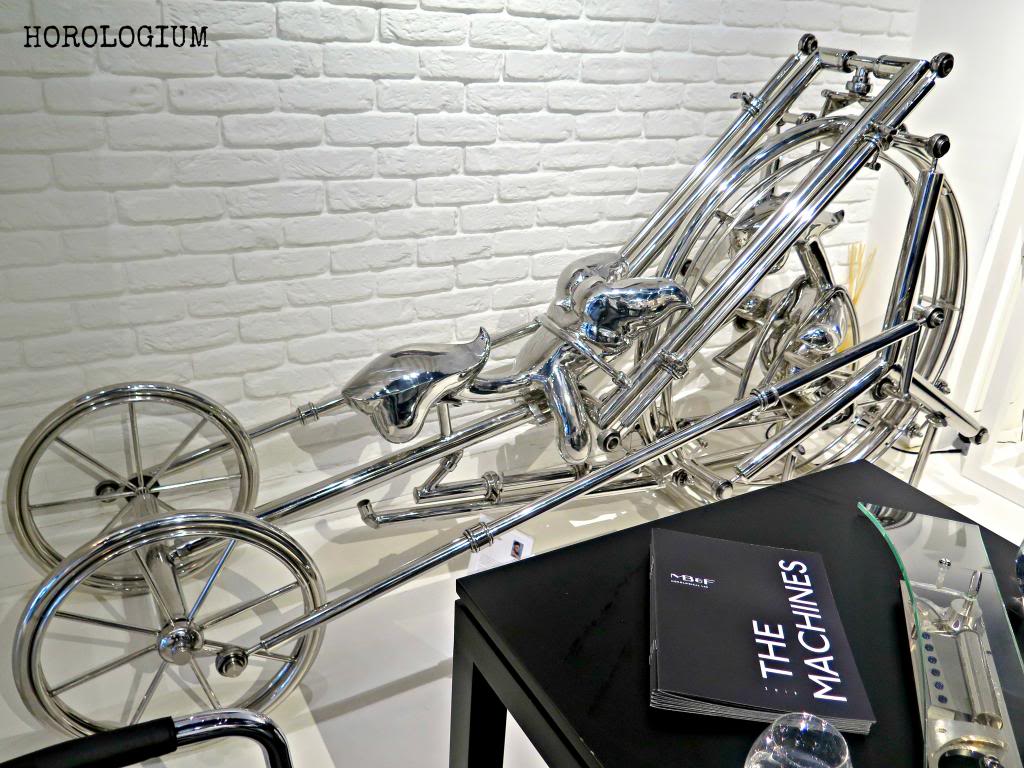 Whether or not you like this new piece may depend on how you feel about the sculpture. After all, one's art preferences are a very personal thing. It appeals to me not just because the large Mr Up/ Down sculptures are unexpectedly nostalgic (the similarity to E.T.), but also because they tap into my own interests. However, regardless of whether or not the creature appeals to you or not, there is no denying the ingenuity of the idea of using a small version of him as a part of the Legacy Machine 1, no denying the technical skills behind making this small automaton, and no denying that MB&F continue to surprise.
---
---
Categories: Hands-on, Limited Editions, MB&F, Switzerland, watches