Recently I had the opportunity to meet David and Alessandro Zanetta and to have my first 'in the metal' experience with De Bethune watches, ranging from the DB25S constellations to the recent DB27 Titan Hawk and a remarkable blued DB28. Here partly for work and partly on holiday, they were travelling with an extraordinarily large selection which I will share with you via photos and some general impressions and thoughts from the all-too-brief time spent with them.
There are watches that sneak up on you and there are watches that hit you in a visceral way as soon as you see them. For me, during this first hands-on experience with De Bethune watches, they fell into the latter category. I was drawn to some more than others, but they all grabbed my attention very immediately, and not because of their distinctiveness, given that some are quite discreet, but because anyone who looks at these without having the faintest notion about the brand, about watches, will be struck by the finishing of these pieces.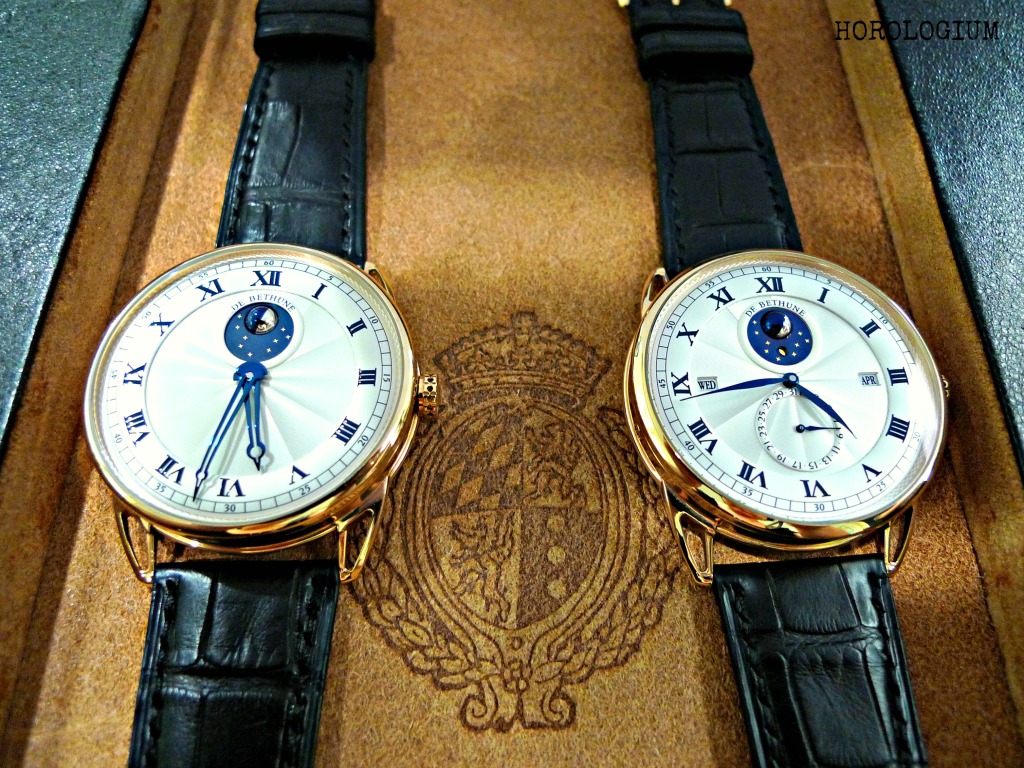 Left : DB25LRS1V1
Right : DB25QPRS1 perpetual calendar with spherical moon-phase and leap-year indicator at 12 o'clock.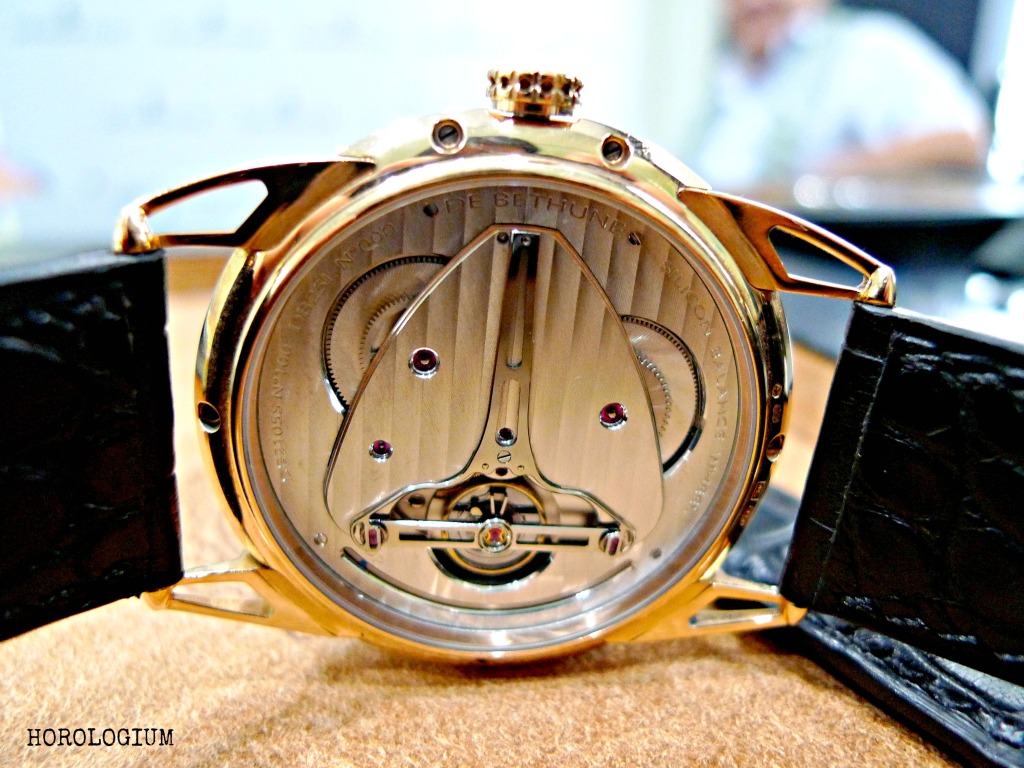 As a geeky friend puts it, the 'Star Trek' 'Starfleet Command' influence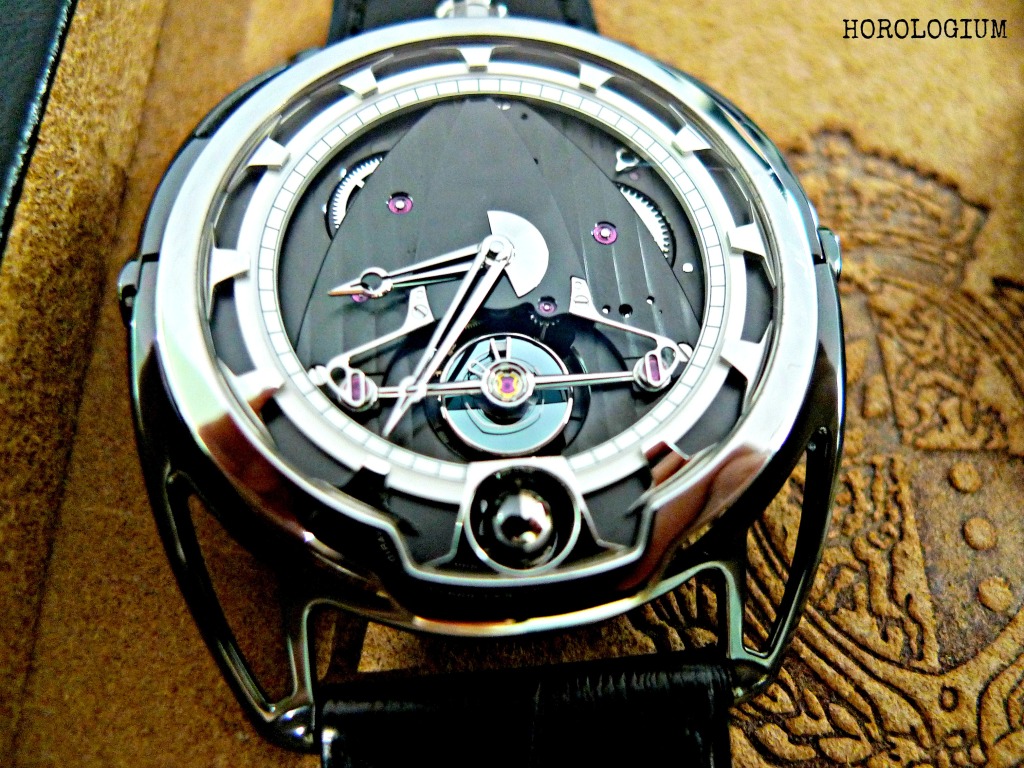 DB28TIS8 Special Edition – LE of 50
This was created to celebrate the DB28 winning the Aiguille d'Or in November 2011 at the Geneva Watchmaking Grand Prix.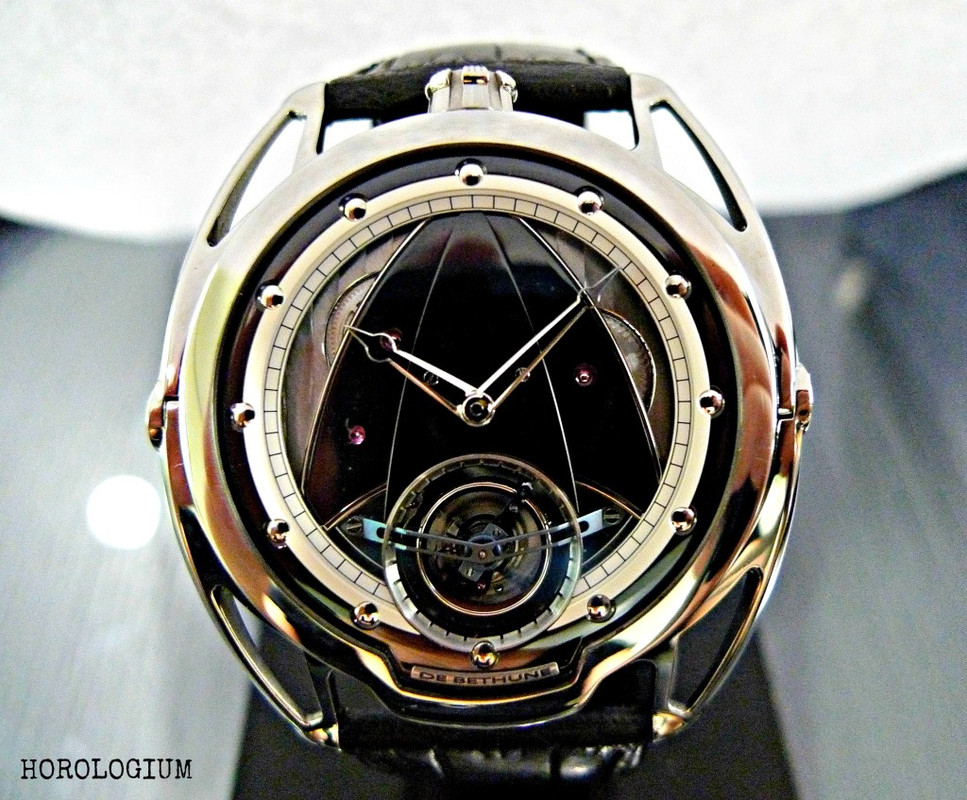 DB28T – an incredibly light titanium case and floating lugs. 0.18 gram silicon/ titanium tourbillon with blued titanium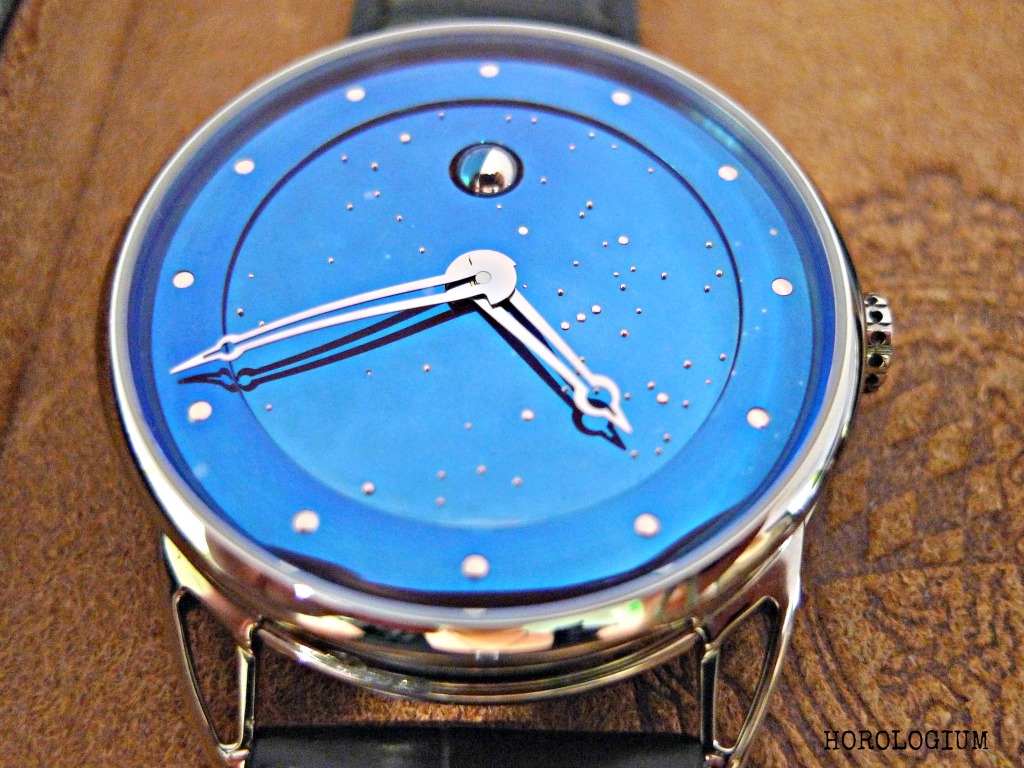 DB25WS3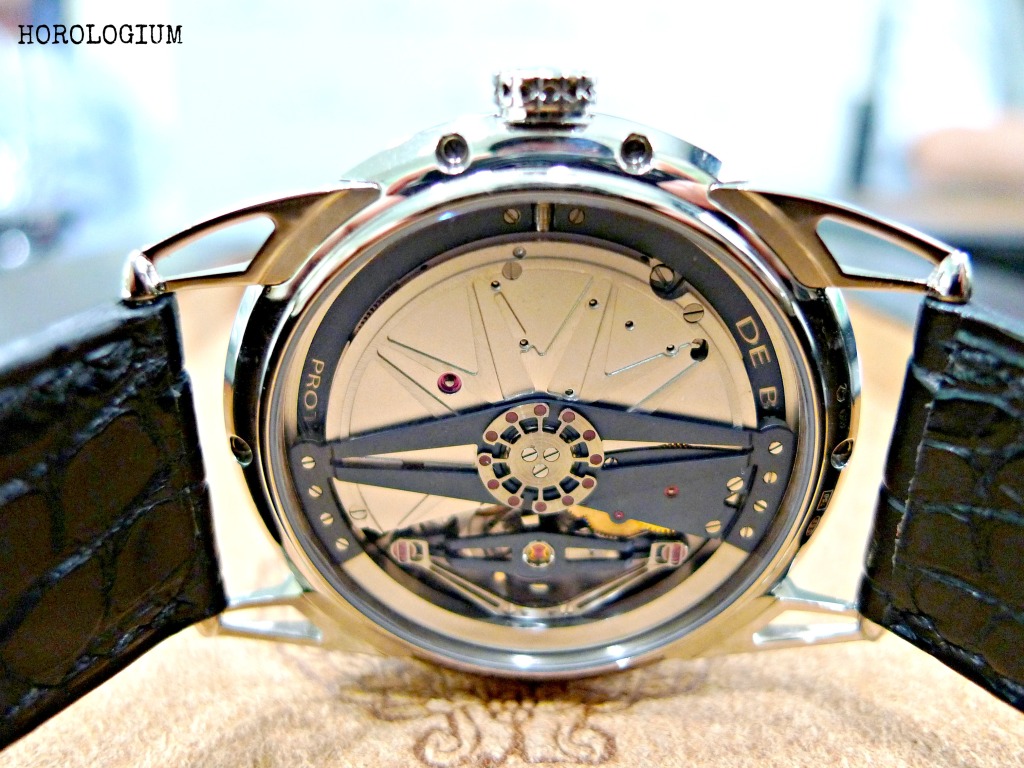 Which were my favourites? The ones to which I wanted to go back to repeatedly were those with the larger articulated lugs because they were so very comfortable to wear), and I particularly like the relatively simple aesthetics of theTitan Hawk with its distinctive triangular hand, and the DB28T.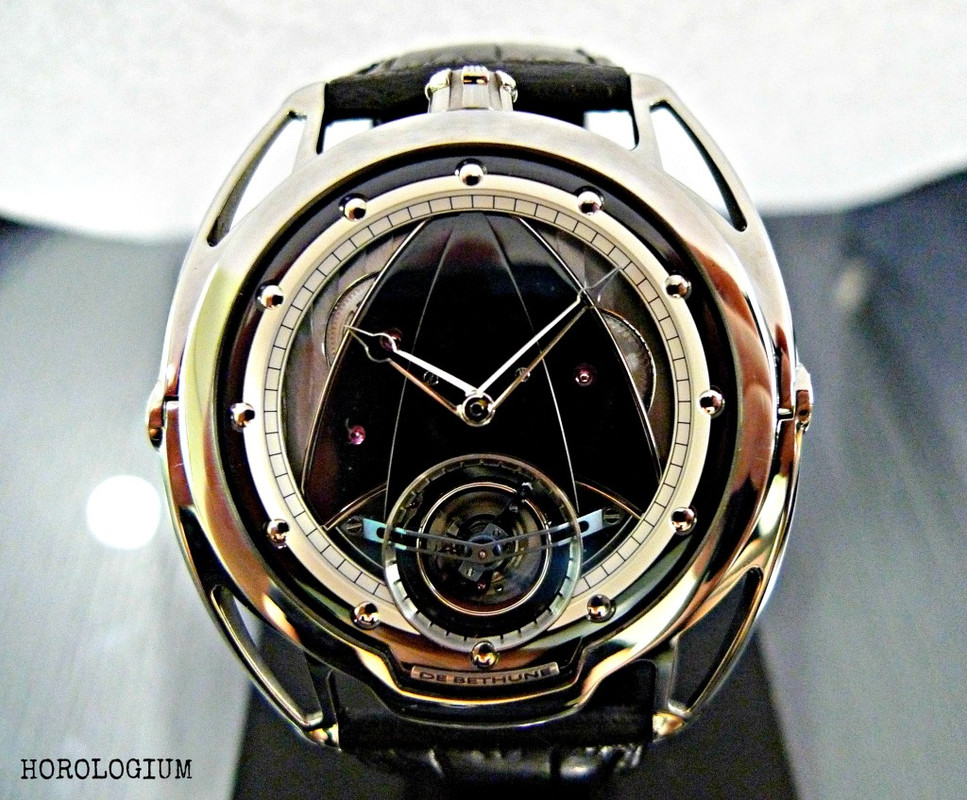 DB28T
The blue starry skies of the DB25S are enchanting, and you can have the dials personalised to a constellation that is meaningful to you as well as the regular production sky, which is as it was when De Bethune was founded. The is a popular model and a very elegant watch, but it was the more bold designs that I was most taken by.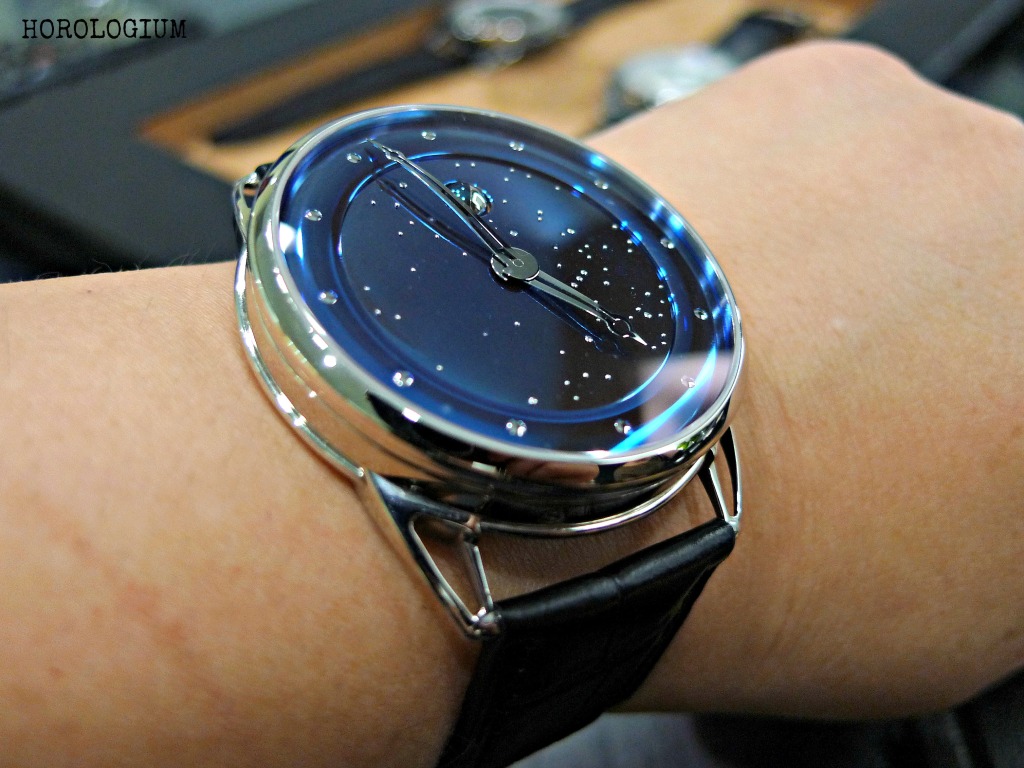 Some more wristshots, so you can see how the different lugs sit.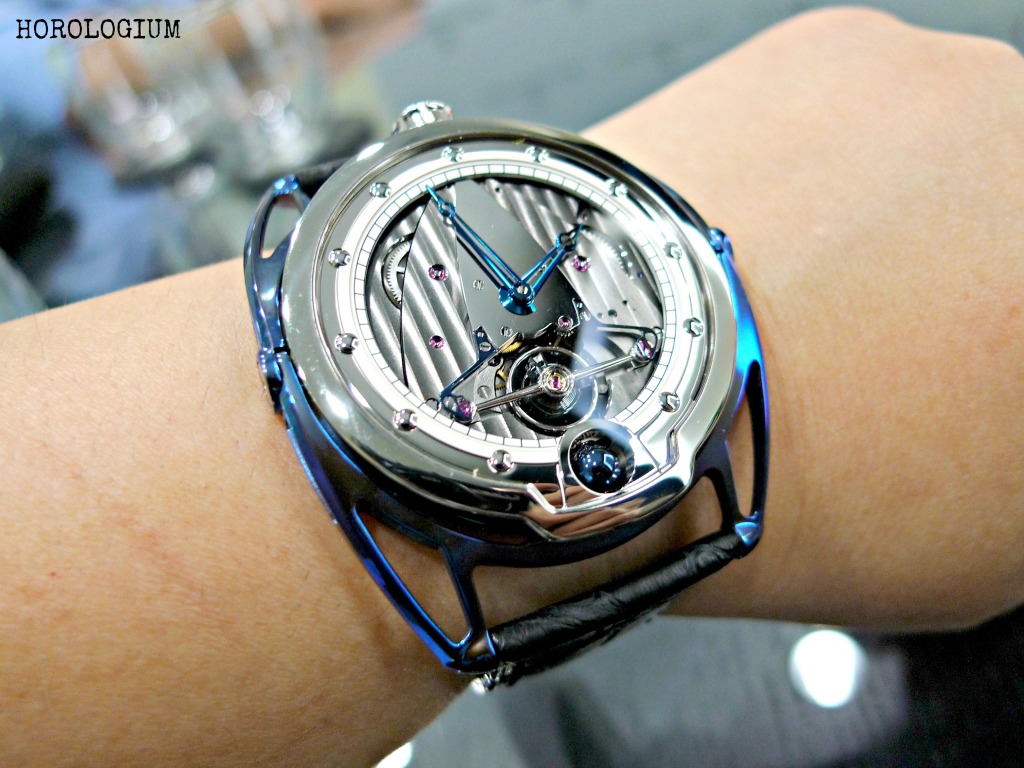 DB27 Titan Hawk
Many thanks to David and Alessandro Zanetta and De Bethune's (newly) exclusive Australian AD The Hour Glass for letting me spend time with their remarkable watches, and keep an eye out on Horologium for my interview with David Zanetta.
---
---
Categories: De Bethune, Independent brands, Limited Editions, watches