As they used to say on Broadway – "Give 'em the old razzle dazzle". For Ulysse Nardin's latest version of its Freak X, the 'razzle dazzle' is perhaps both a bit of showbiz and the actual inspiration for its latest look.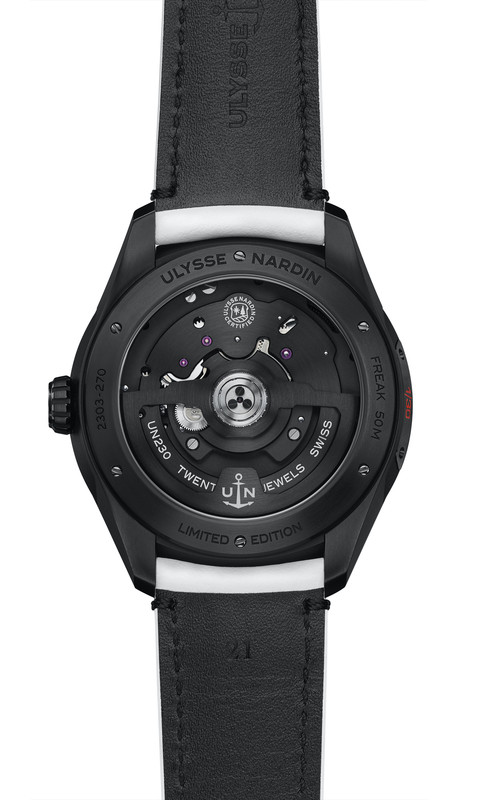 Firstly, the specs – this new Freak X is in a 43mm sized titanium case that has been treated with black DLC with a sand-blasted finish. There is a crown but there are no hands – the central bridge acts as a minute hand and one of the wheels indicates the hours. The automatic Calibre UN-230 flying carrousel movement rotates around its own axis once every hour, with a large silicium balance wheel and nickel flyweights. It is an amalgam and reworking of the Calibres UN-118 and Freak Vision UN-250, beats at 21,600VPH, and has 72 hours of power reserve.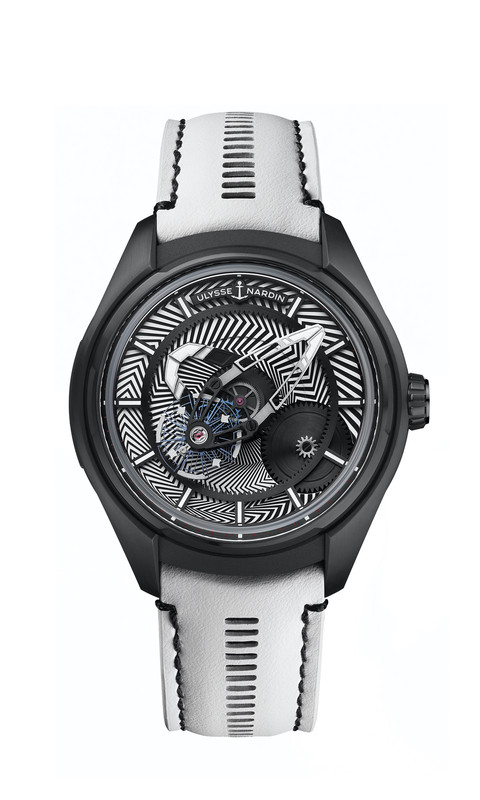 This new Freak X features a decorative movement plate that has been turned into what looks like a classic black and white optical illusion.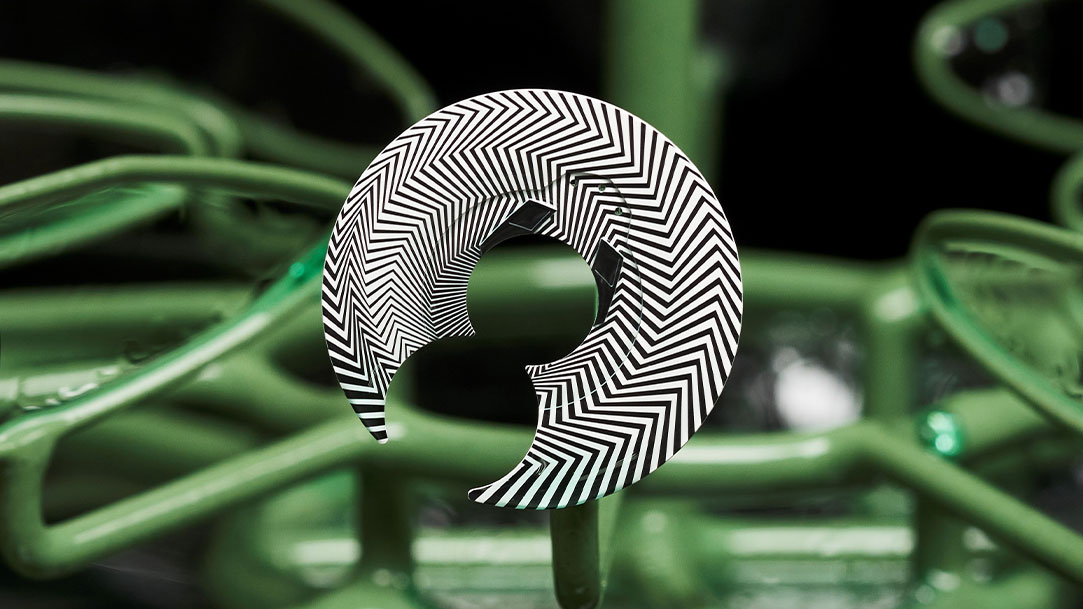 Called 'razzle dazzle', or 'Zebra camouflage' (the latter being perhaps the most easily-understood name for it), the inspiration behind this new model's decoration likes in the sea, but in an unexpected fashion – an experimental form of tactical advantage used by British and U.S. navies during WWI (and to an even lesser extent WWII) for their ships.
The theory is based on how zebras protect themselves when in herds – their stripes, en masse, confuse their natural predators because of the visual deception/ distortion. They find it more challenging to attack them accurately and the visual distortion makes it more difficult to gauge the size of a herd and thus, whether there are too many to hunt down.
To read a bit about the history of the war time use and see some photographs of the ships, hit this link. The broad theory was that the use of 'razzle dazzle' camouflage on ships, using stripes, swirls and patterns, would similarly distort the perception of the size and speed of war ships and make them a more difficult target for the operators to accurately assess before launching their torpedoes.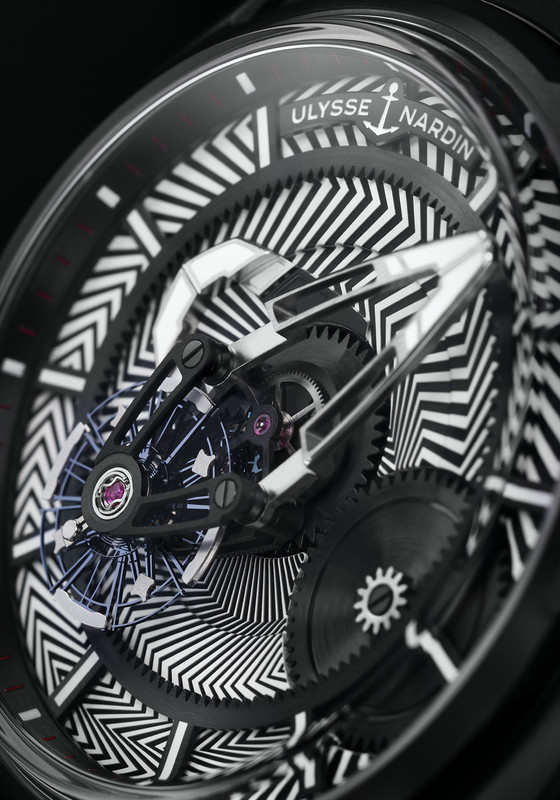 On this watch, the black and white 'razzle dazzle' tapisserie draws the eye to the carrousel. The creation of the pattern involves laser engraving, lacquering, and galvanic treatment.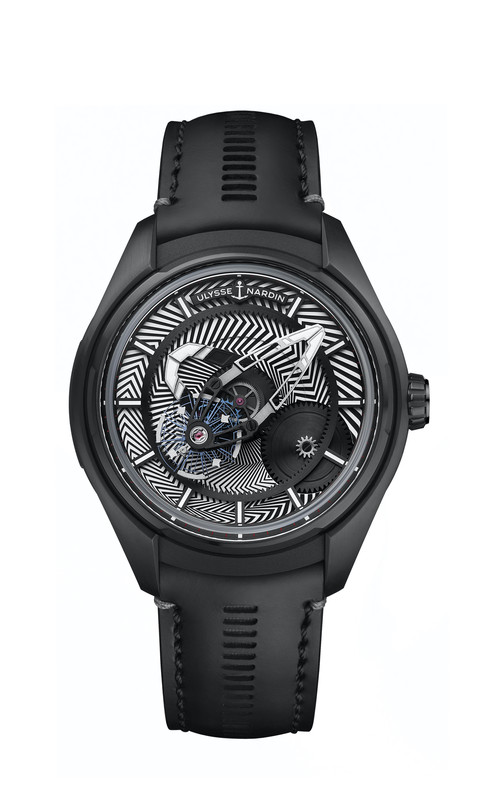 The actual success of the naval 'razzle dazzle' camouflage wasn't perhaps as overwhelming as they had hoped it would be, but that didn't stop the U.S. Navy from doing it even through to 1945, splashing patterns across everything from patrol craft to aircraft carriers and submarines.
Limited to 30 pieces, the Freak X 'Razzle Dazzle' is available with either a black rubber leather strap with "point de bride" stitches and rubber, or a white calf strap with "point de bride" stitches. The RRP is CHF 25,900/ EUR 23, 800. Your wrist is likely to stand out, but any confusion will probably be limited to the dial, which will no doubt be a conversation opener.
[Photo credit: Ulysse Nardin]
---
---
Categories: Limited Editions, Ulysse Nardin, Watch Profile, watches, Women's watches