One of the downsides of being in Australia is that if you receive an email inviting you to a watch launch, the chances are that it is going to be in Europe. Given the absence of a personal jet or teleportation at my disposal (I wait expectantly for the latter), I could not attend the Romain Jerome launch of their Tattoo-DNA collaboration with Mo Copoletta in London last year. However, what I could do was to make an appointment to visit Romain Jerome in Geneva to see it.
Mo Coppoletta is a tattoo artist, founder of The Family Business in London, and a well-respected watch collector who is very active in the watch community. RJ-Romain Jerome is the larger-than-life brand known for its 'DNA' watches, including bits from the Titanic, moon, DeLorean (SP) and Eyjafjallajökull. Together, they created the 'Sailor's Grave' , a tribute to the historical importance of tattoos amongst those who spend their lives on the seas as tributes and mementos.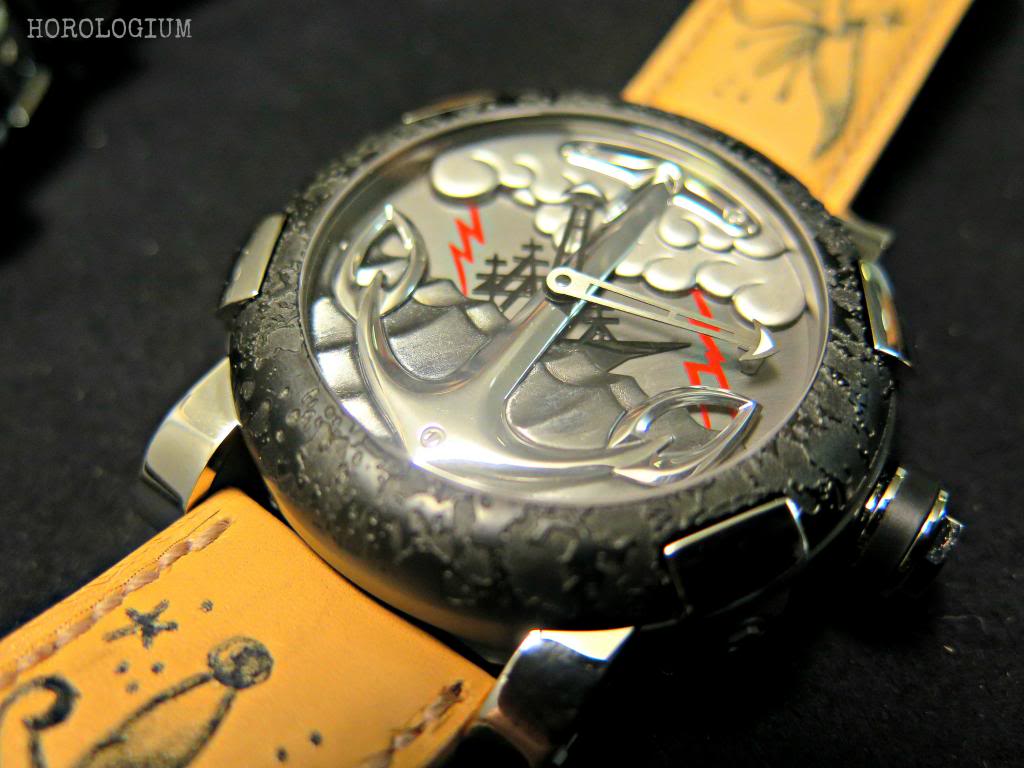 There are four models in the Coppoletta Tattoo collection, all in a 50mm PVD bezelled case. The design of the watches contain representations of air, earth and sea that are the natural challenges to safe seafaring. The anchor both represents the ship and acts as a protective talisman against storms.  Red and yellow lacquered lightning bolts are on each iteration and naturally, they have SuperLuminova. Why have lightning if it can't light up at night?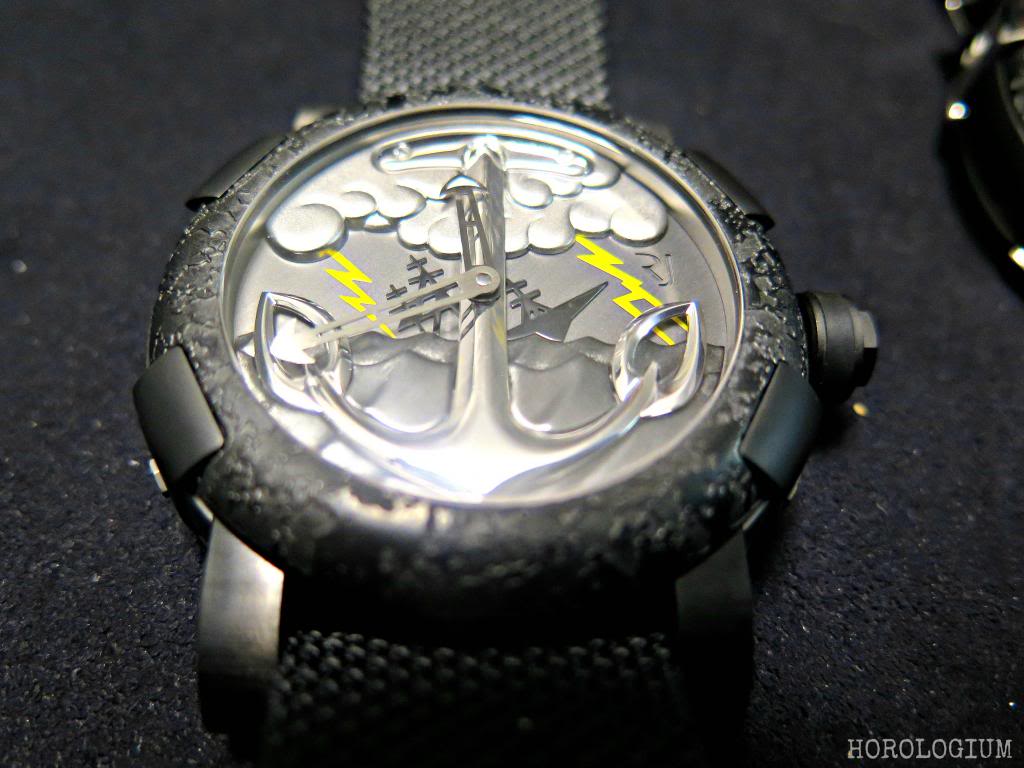 The watches have either black fabric strap or a 'tattooed' skin-coloured leather strap designed by Mo. The case-back features a tattoo motif and also the collection's name.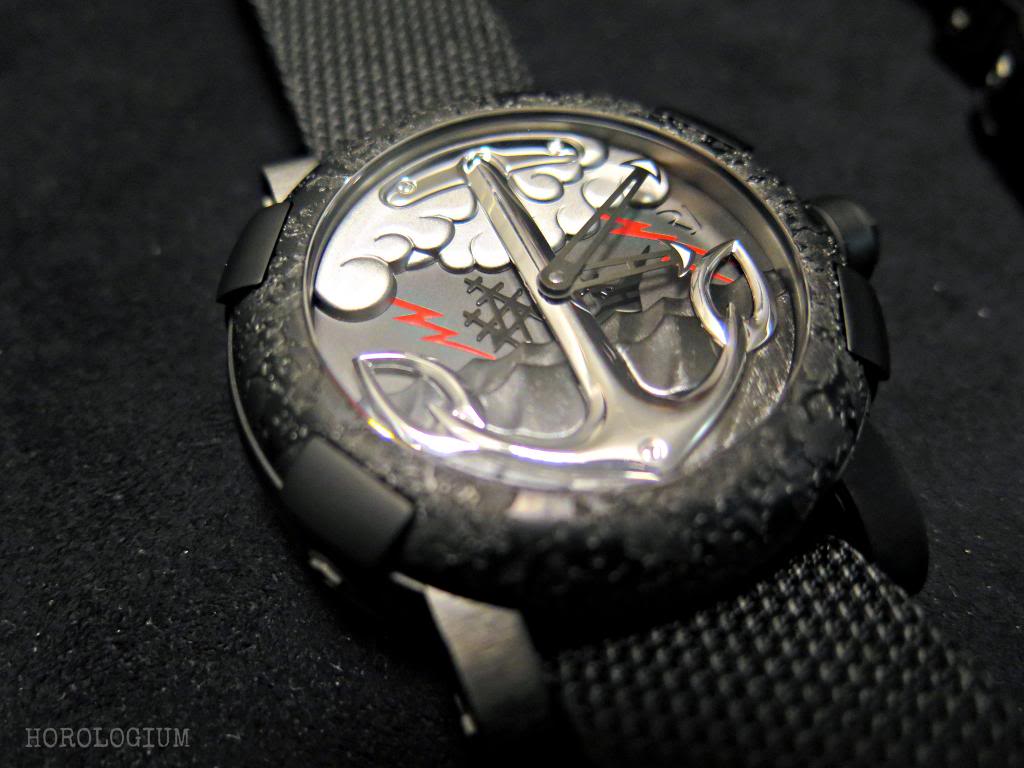 Inside is the automatic Calibre RJ001-A with a 42 hour power reserve. Designed to honour sailors it may be, but it's probably best to keep it away from seafaring expeditions. Water resistance is 30m.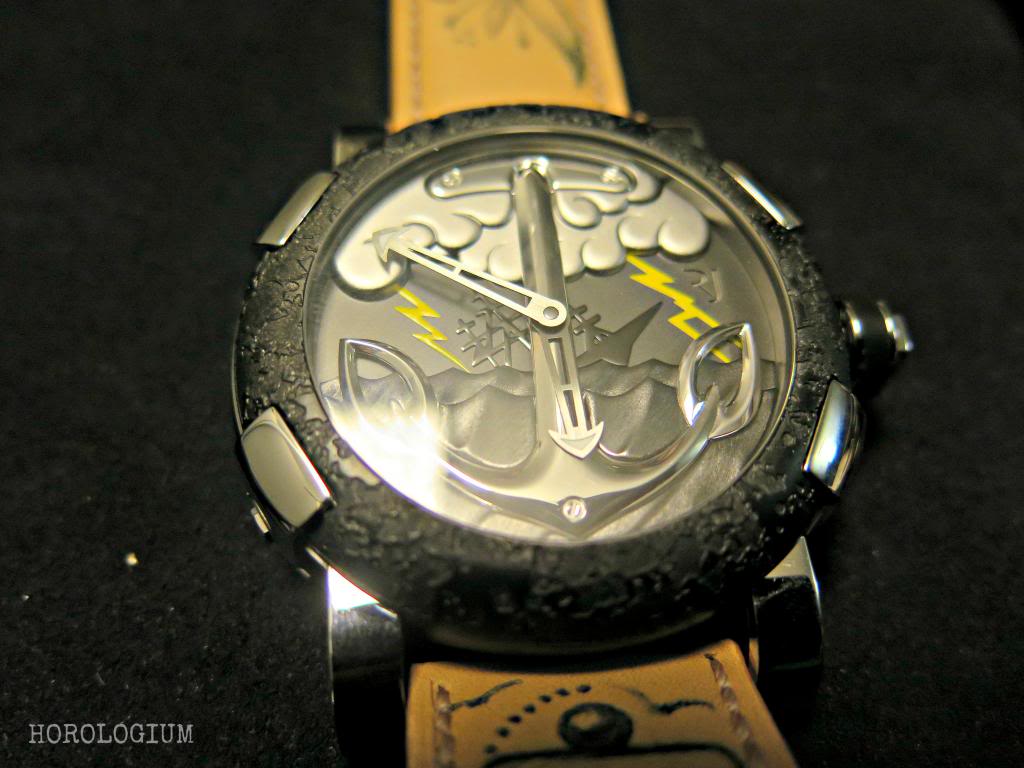 The Tattoo-DNA models are perhaps some of the brand's most accessible ones, less 'challenging' than some other models have been. The dials are vibrant, and the use of different textures and levels for the various elements make it engaging. One point to note about them is that they are 50mm but sit smaller than this on the wrist, closer to a 47mm. They have a decent height to them but overall, are no bulkier than many watches currently on the market.
Each of the four models is in a limited edition of 25 pieces and for those in Australia, Romain Jerome is available here.
---
---
Categories: Limited Editions, Romain Jerome, Switzerland, Watch Profile, watches